Centennial girls roll past Shadow Ridge in league opener — PHOTOS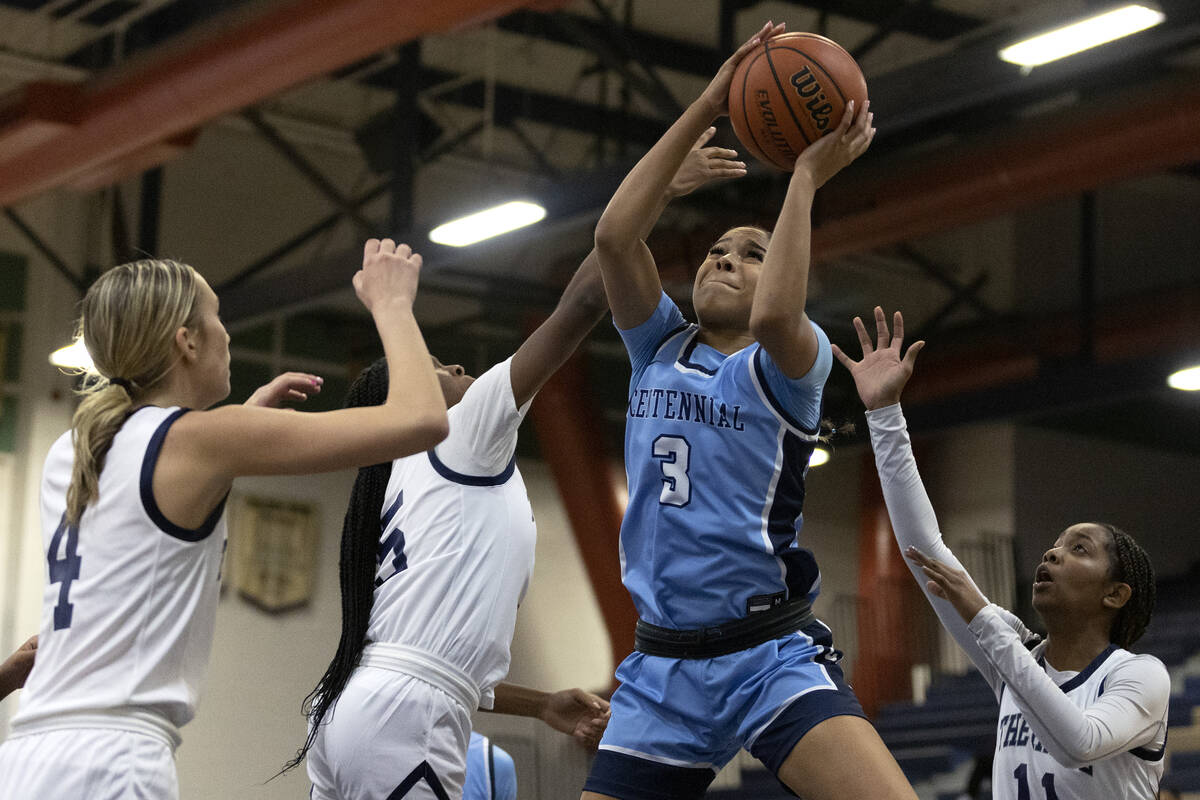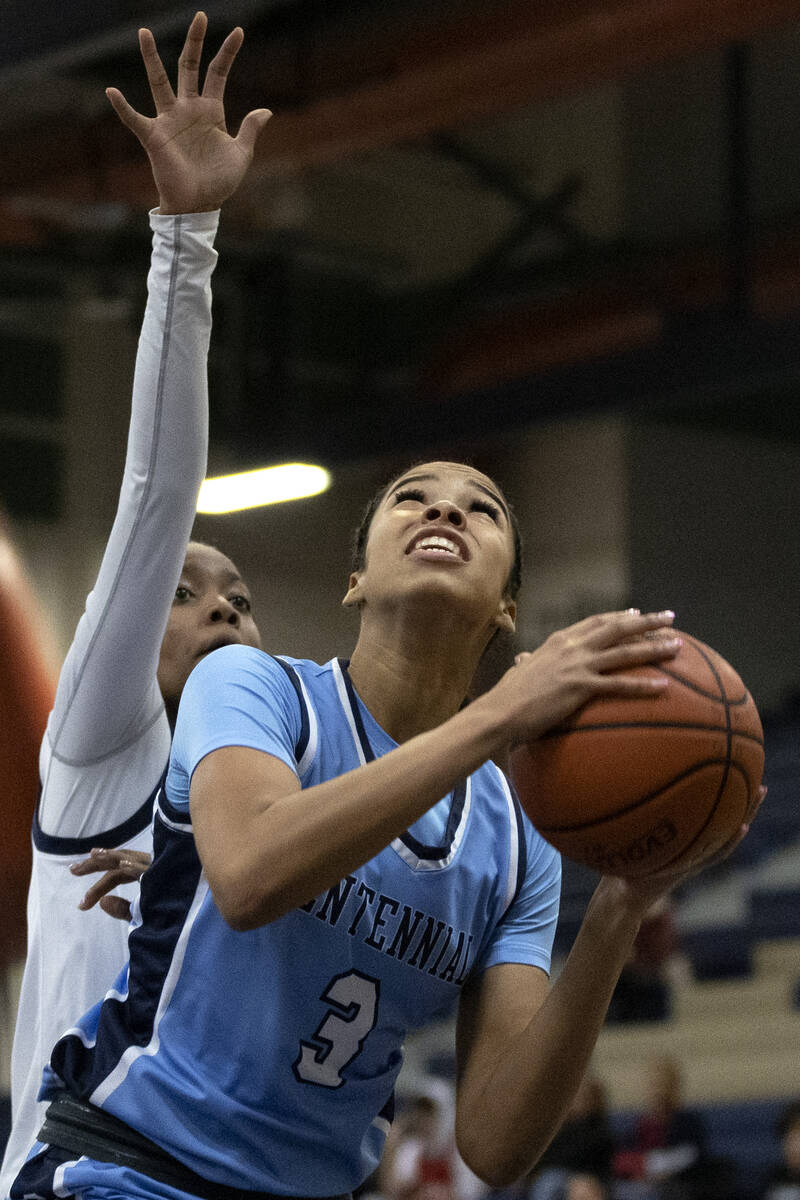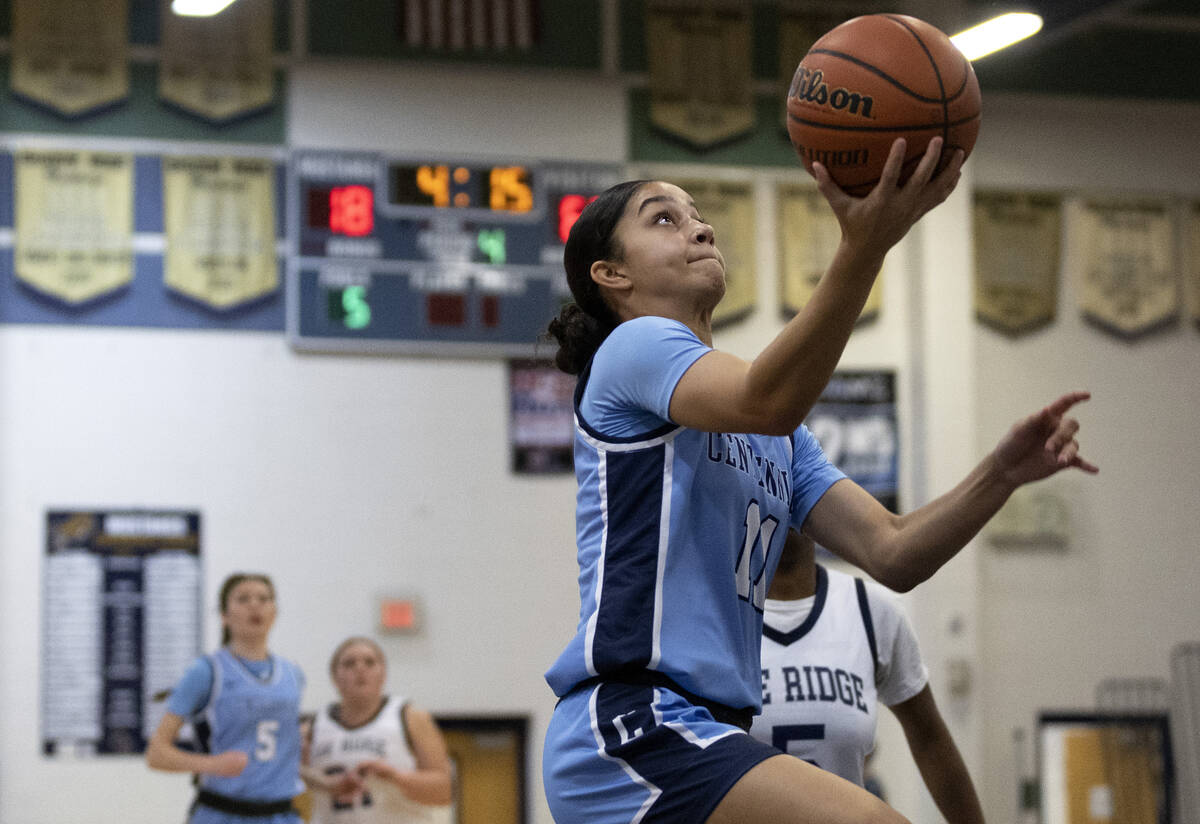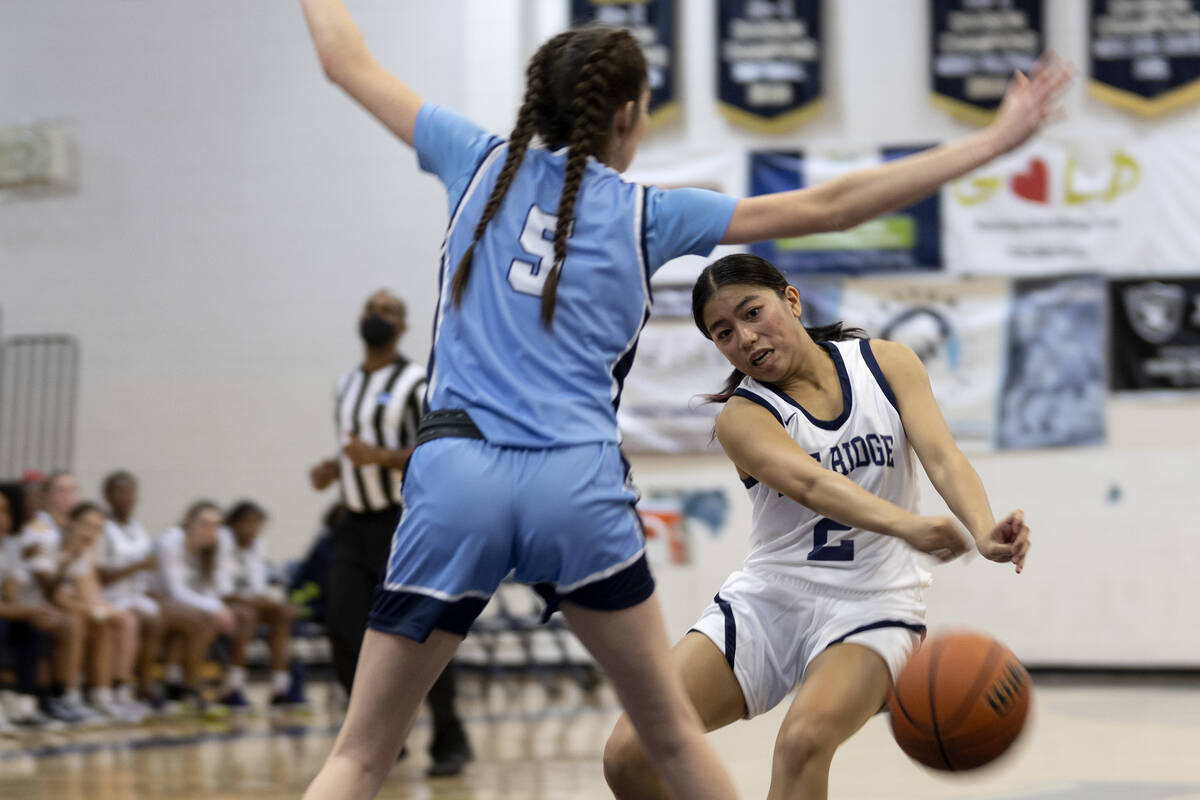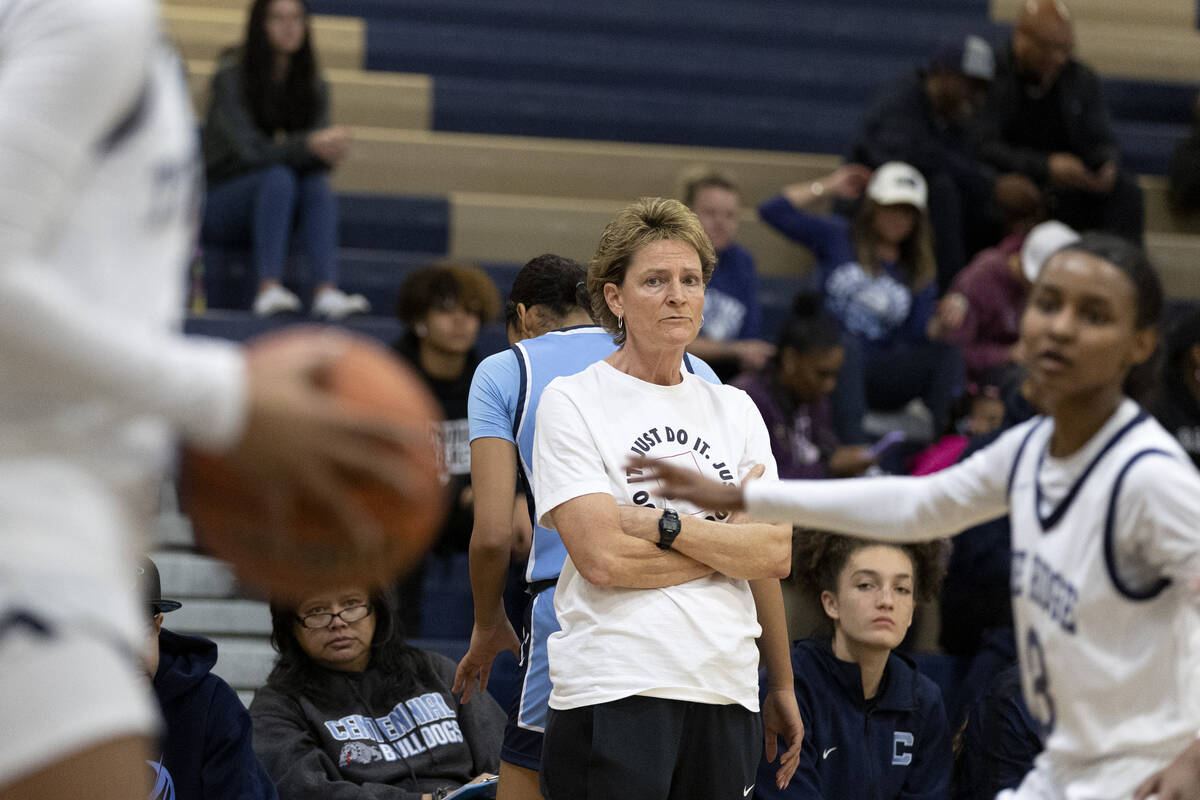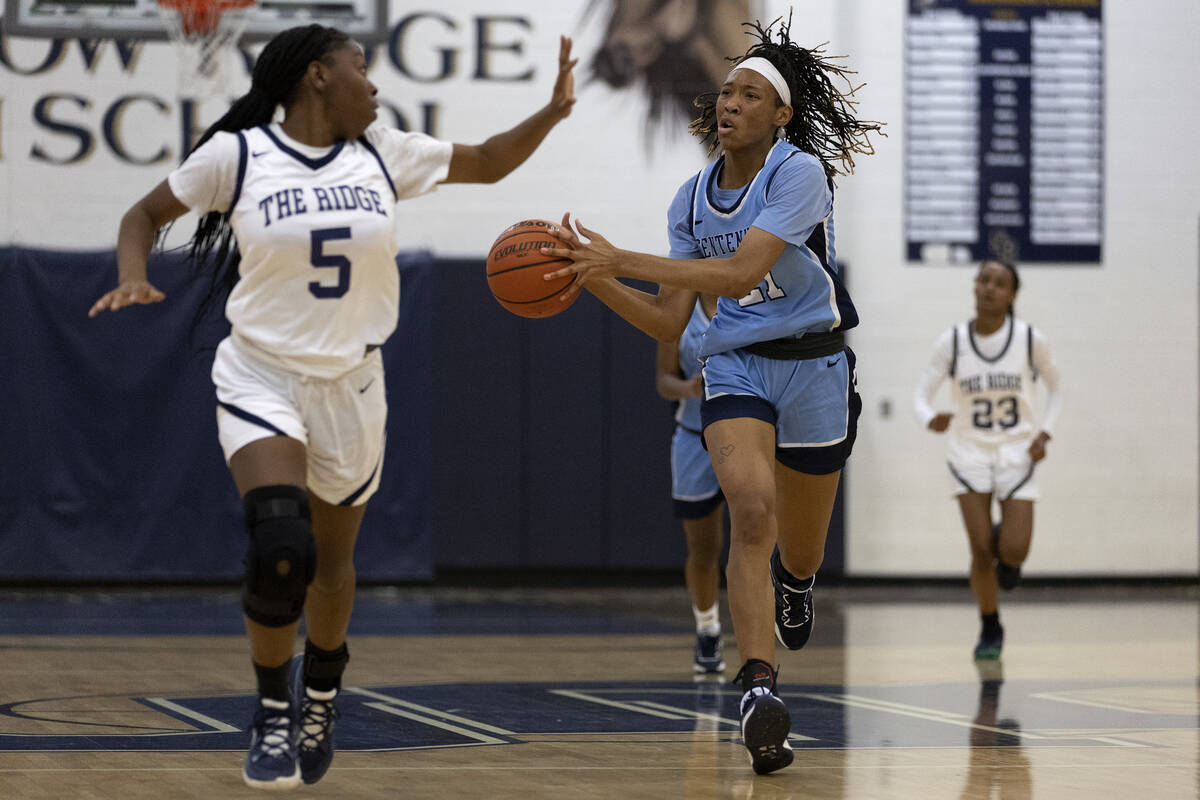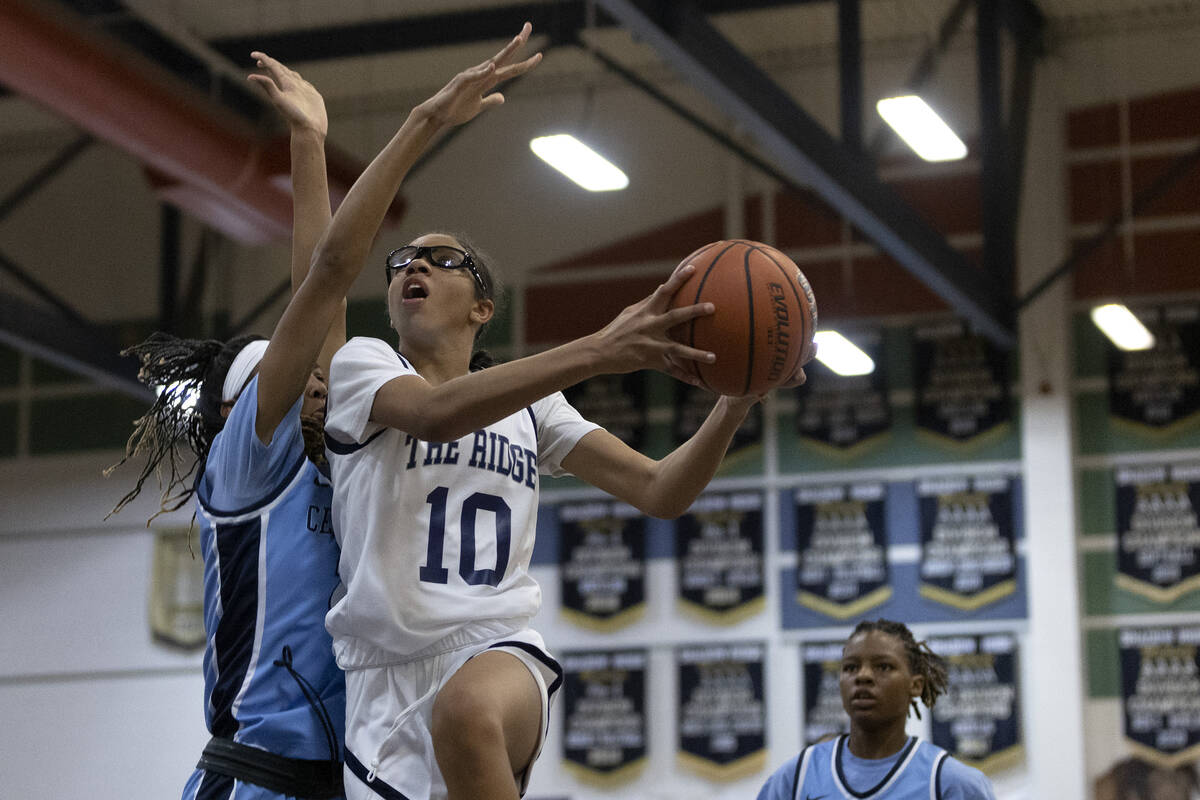 Even after a dominant win for the Centennial girls in their league opener, coach Karen Weitz was quick to point out a few things that her team could do better.
The Bulldogs cruised to a 73-22 road win over Shadow Ridge on Wednesday night. And while Centennial had five players in double figures, Weitz felt like there were too many "highs and lows" in her team's play.
"I liked the balance in our scoring. I thought that was good," Weitz said. "I would still like the girls' intensity to pick up and play a little harder and cut down on silly turnovers. We're not playing the game in accordance to what the score is, and we need to do what we need to be doing correctly right now."
Kaniya Boyd, Tayla Perkins and Danae Powell led the Bulldogs with 13 points each. Charlece Ohiaeri and Cici Ajomale added 11 each.
When the Bulldogs (6-1) were playing at their best, they gave Shadow Ridge (8-5) fits. Centennial led 15-3 after the first quarter, allowing Shadow Ridge just one made field goal.
The Bulldogs picked up the scoring intensity in the second quarter with a quick 12-0 run to lead by 24 points. Ajomale's layup with under three minutes to play before halftime put the game at a running clock.
Centennial's length and active hands in the passing lane disrupted any rhythm Shadow Ridge tried to create on offense. The Bulldogs scored 30 points in the second quarter to lead 45-8 at the break.
Centennial last played Dec. 22 at the Nike Tournament of Champions tournament in Arizona. Weitz said the consistency of being back in the gym and playing at game speed will help the Bulldogs make the necessary corrections.
"They're more fixable on our end," Weitz said. "We're worried about ourselves and doing the things that we need to do correctly right now."
The Bulldogs were without senior starter Asani Ceaser, who was out with a knee injury.
Weitz said she hopes to get her back in a few days. She pointed to Ceaser, one of their captains, as a "glue" player who can help the team limit the mistakes that it made against Shadow Ridge.
"I think by having her back out on the floor, the girls will appreciate that and have that calmness that they have when they have more comfortable people out there," Weitz said.
Shadow Ridge freshman forward Jaslyn Jefferson led the Mustangs with 11 points.
As Centennial gets into the swing of league play, Weitz said the focus will be on limiting turnovers and working on rebounding and defense to play to the level that the Bulldogs are capable of.
"That's always been our bread and butter, and it's what we're going to continue to stress to the girls," Weitz said.
Contact Alex Wright at awright@reviewjournal.com. Follow @AlexWright1028 on Twitter.