Centennial rallies to win 4th straight girls state title in OT thriller
February 23, 2018 - 10:32 pm
Updated February 24, 2018 - 12:08 am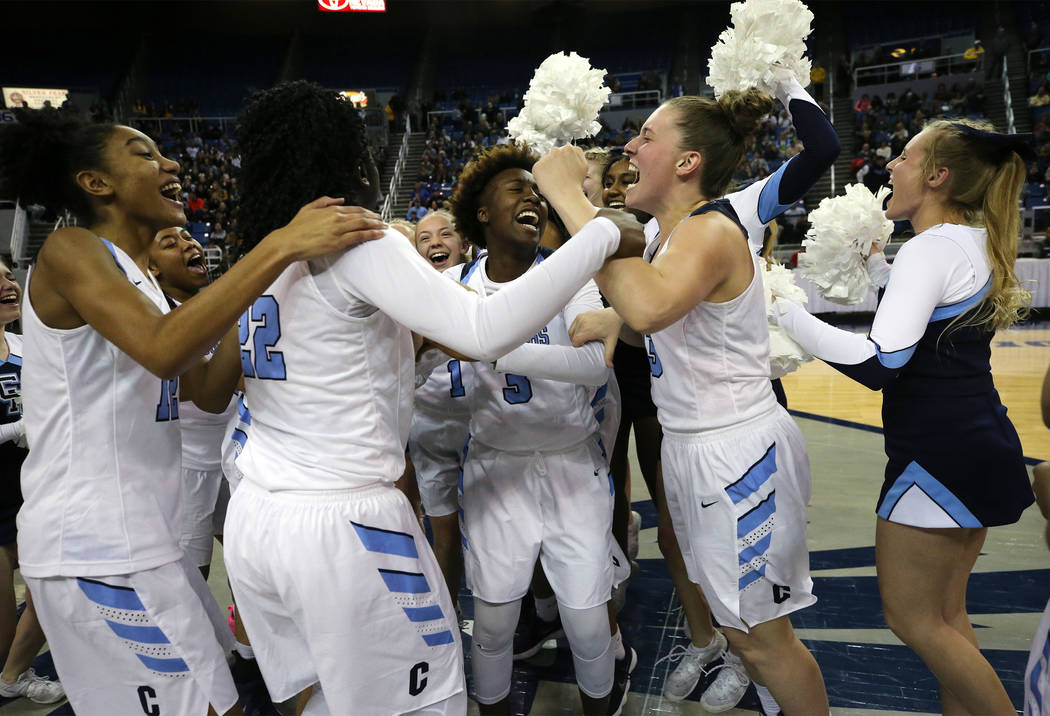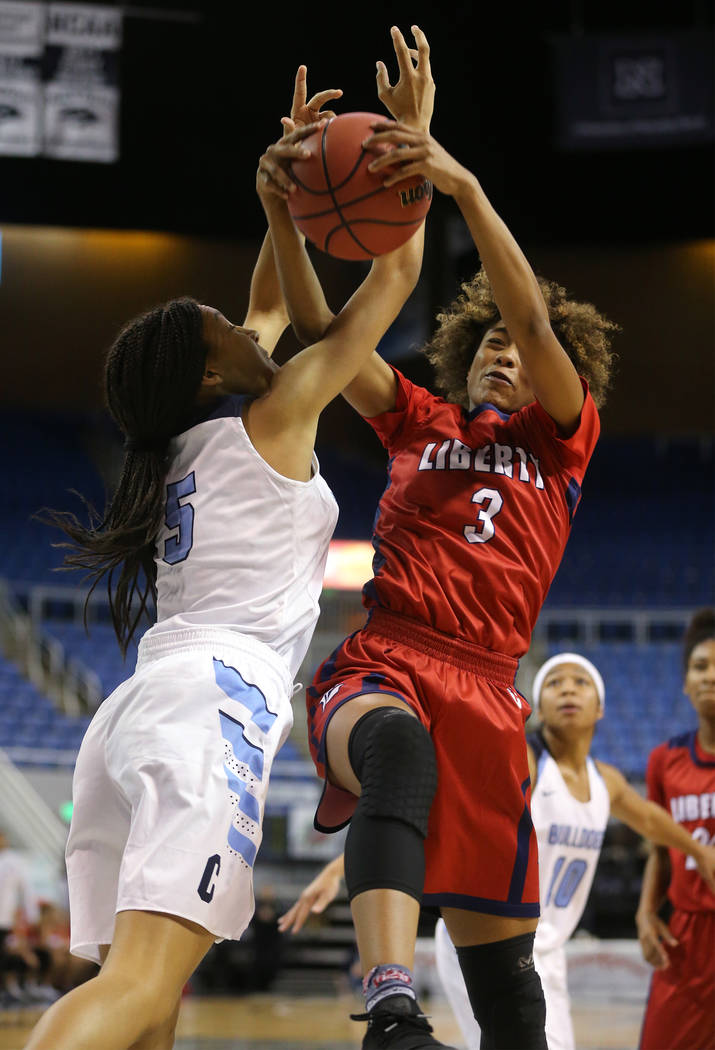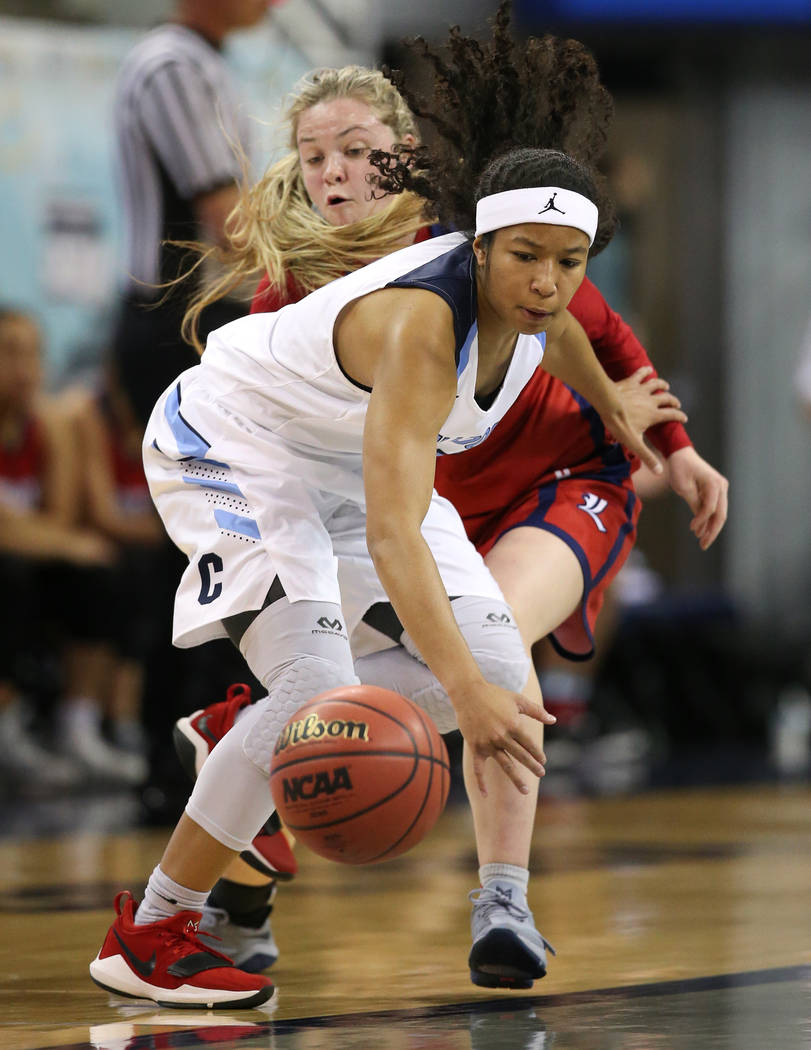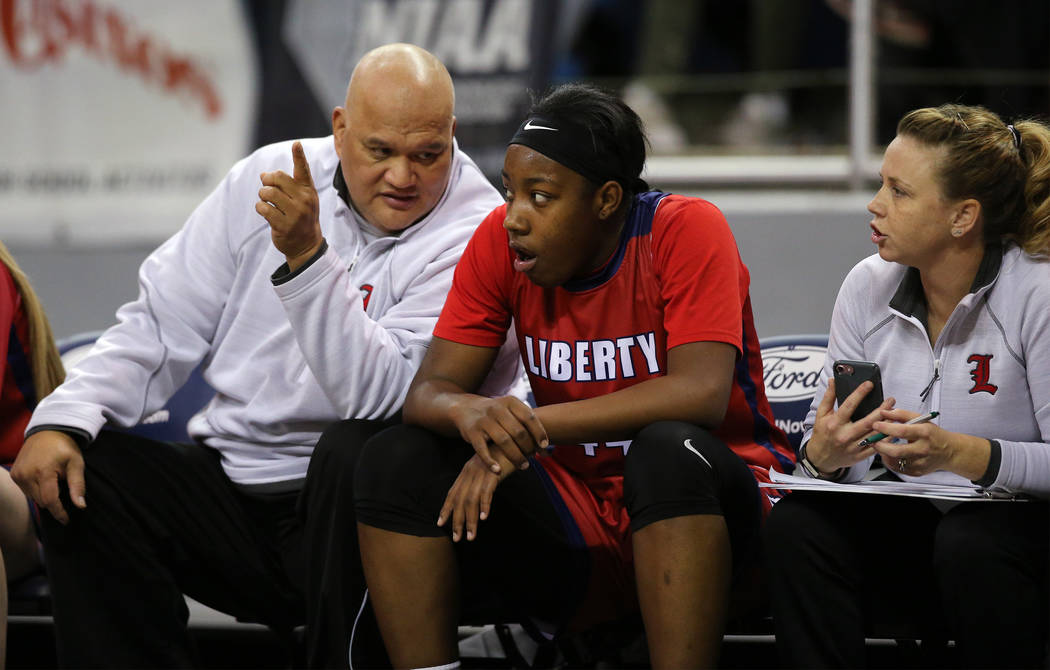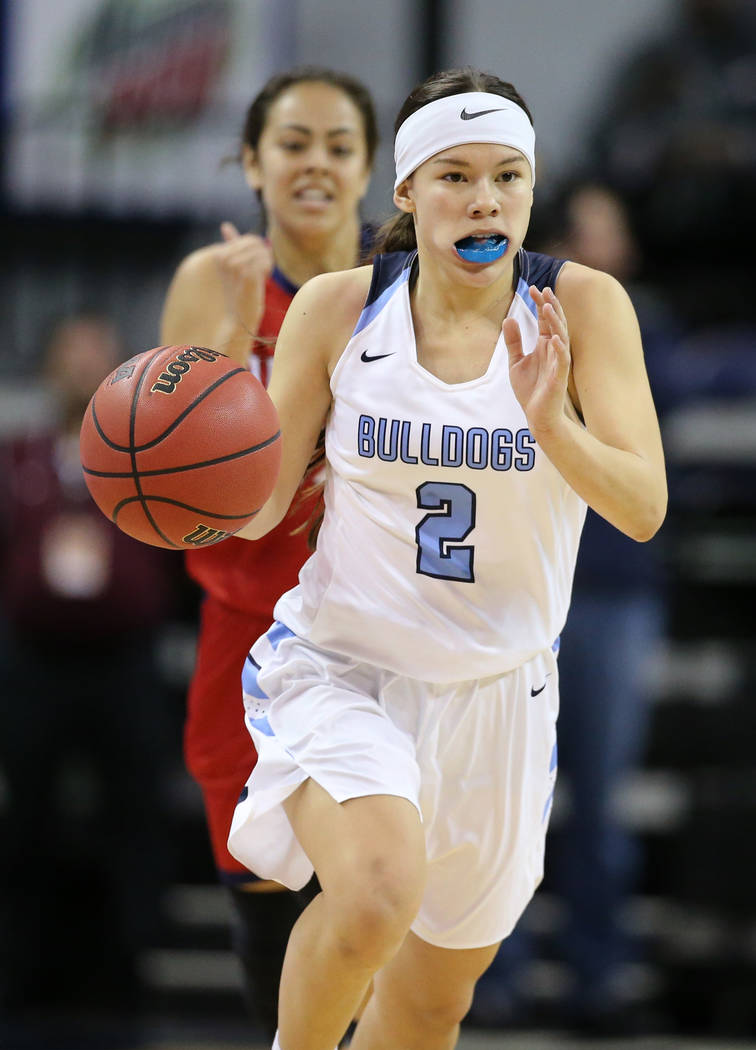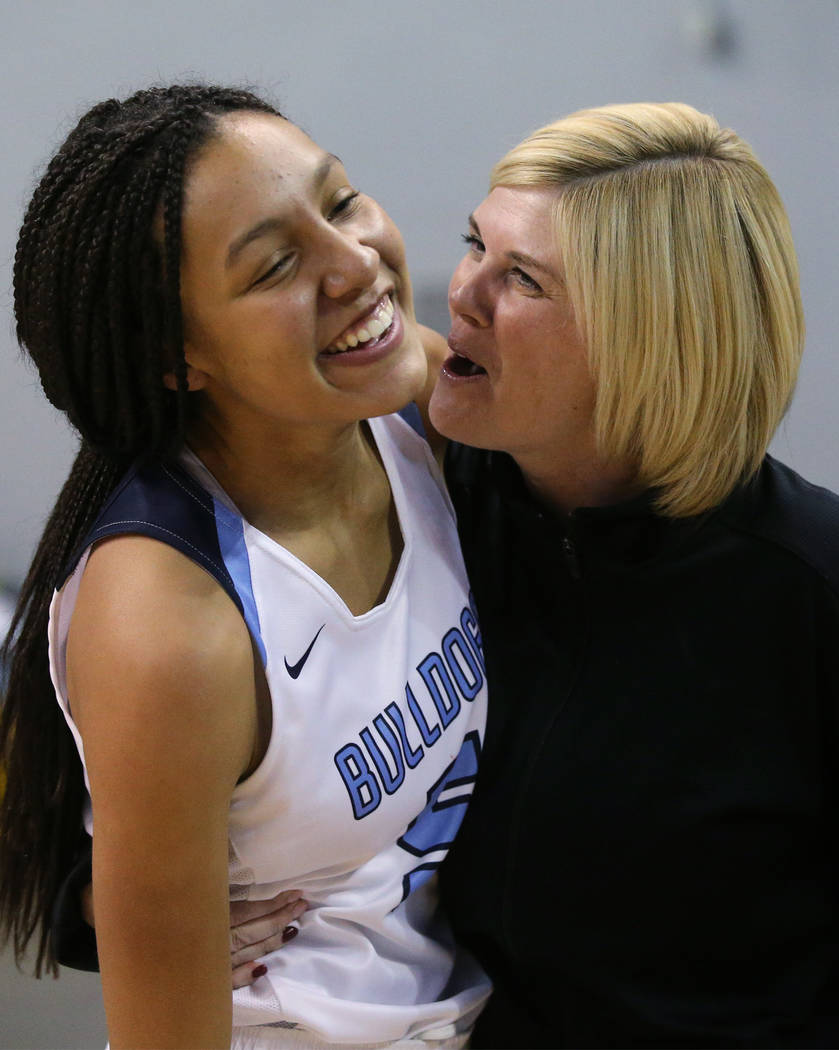 RENO — If you were to make a checklist of everything needed for an instant classic of a basketball game, Friday's Class 4A girls state championship game had it all.
Star player putting the team on her back? Check. Big comeback? Check. Buzzer-beating 3-pointer to send the game into overtime? Check.
The star was Centennial senior Justice Ethridge and her 14 points in the fourth quarter, the comeback was 15 points in the fourth quarter, and the buzzer-beater was courtesy of Jade Thomas.
Add it all up and Centennial's 74-65 overtime victory over Liberty at Lawlor Events Center was one for the ages.
"I just shot. I knew the play, I was ready and I was hoping for the best," Thomas said of her tying 3-pointer. "We've been trained to come up from bad falls."
Centennial, which won its fourth consecutive state championship, trailed by 15 points entering the fourth quarter after shooting 3-for-20 in the third. Liberty had led since the first quarter, and the Patriots were keeping just enough distance between themselves and Centennial without putting the game out of reach.
Ethridge then took over. She made 7 of 8 free throws and drilled a 3-pointer with 23 seconds left to trim the lead to 57-55.
"Somebody decided to start playing, so therefore the rest of the team will start playing," Centennial coach Karen Weitz said. "They've always been accused of being the role players from last year's team, and last year's team was probably one of the best we've ever had."
As seconds ticked down, it became clear Centennial would need a miracle. It came in the form of Thomas' corner 3 in front of her bench. And when she drained it, the Bulldogs behind her exploded as zeros hit the clock with the score 61-61.
"I was crying," Ethridge said of her feeling when the shot went up. "There's no way we were going to let them beat us."
Ethridge fouled out with seven seconds left in the fourth quarter, and Taylor Bigby and Melanie Isbell also fouled out. But fouling benefited Centennial in the end, as Liberty star Rae Burrell, who finished with a team-high 20 points, fouled out with 1:13 left in the fourth, and London Pavlica collected her fifth foul in overtime.
Centennial outscored Liberty 13-4 in overtime, with the Patriots' Dre'una Edwards fouling out with 10 seconds left.
"When people start fouling out, I don't worry because my program and my kids, I trust all of them from one to 13," Weitz said. "I think we're a great program. We run year-round, and we stick together year-round, so sometimes situations like this will favor us a little bit."
Ethridge finished with four state titles in four years as a starter.
"This one is probably the best one of them all," she said. "My goal when I came here freshman year was to leave with four rings before I went to college, and I wasn't going to let anybody hold me back."
Contact Justin Emerson at jemerson@reviewjournal.com or (702) 387-2944. Follow @J15Emerson on Twitter.
Box score: