Desert Oasis blows past Clark in girls basketball — PHOTOS
Updated February 10, 2023 - 9:37 pm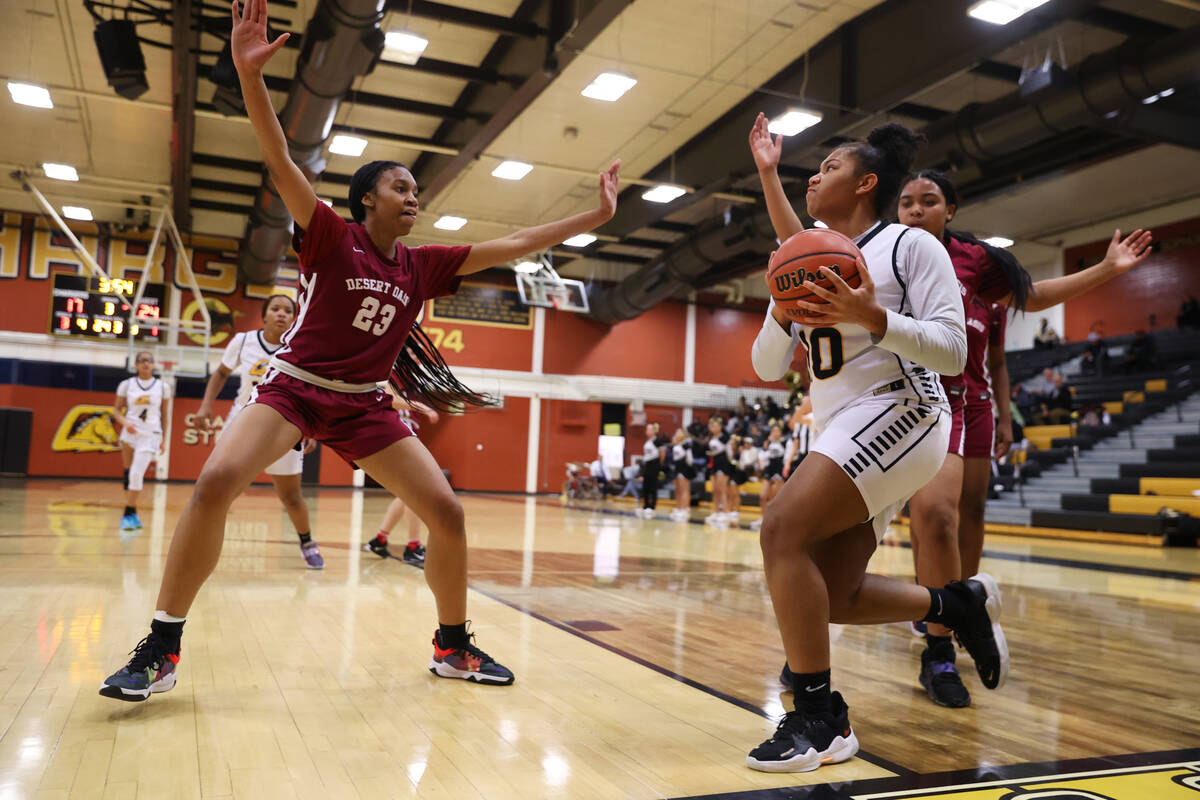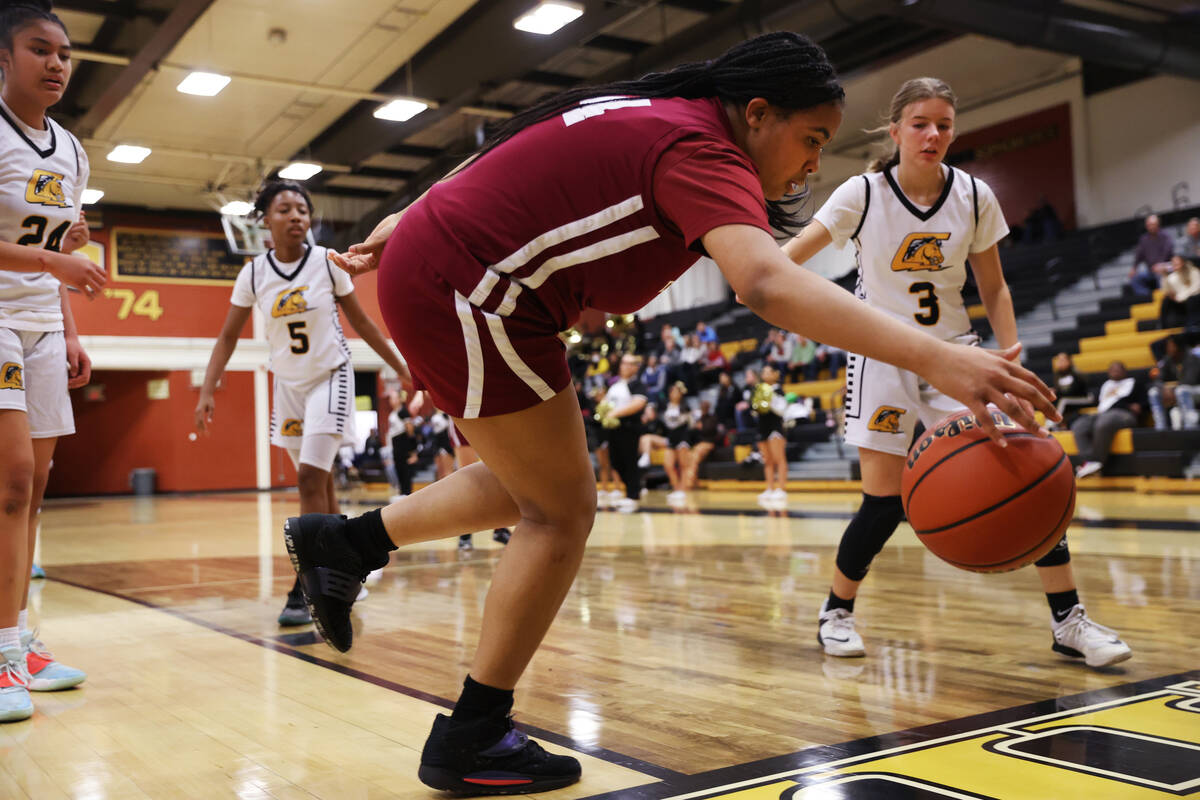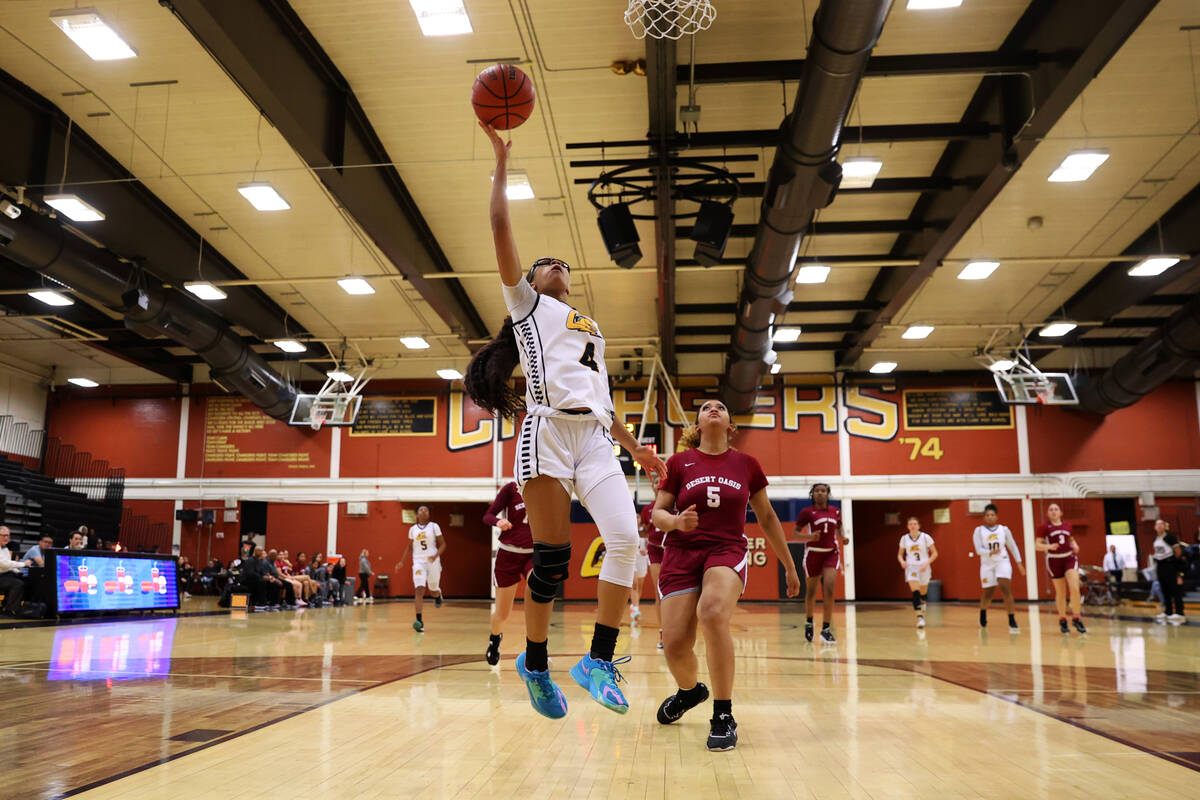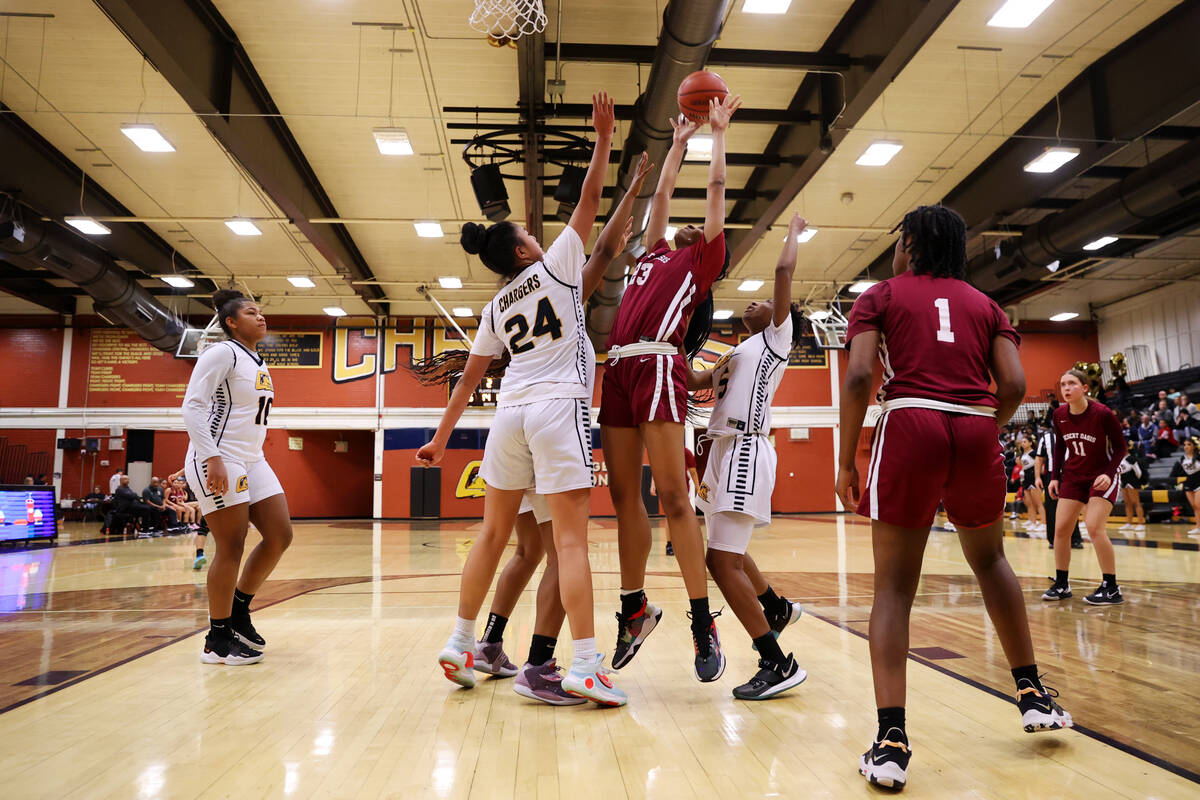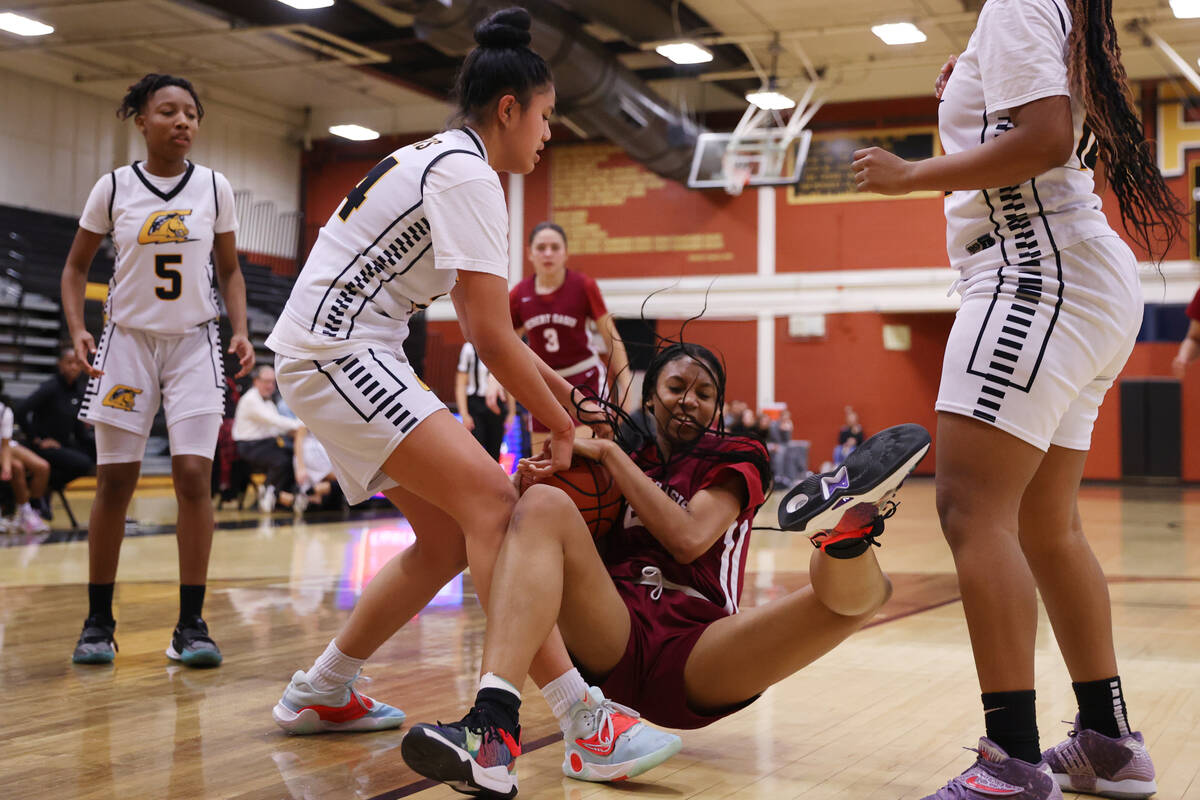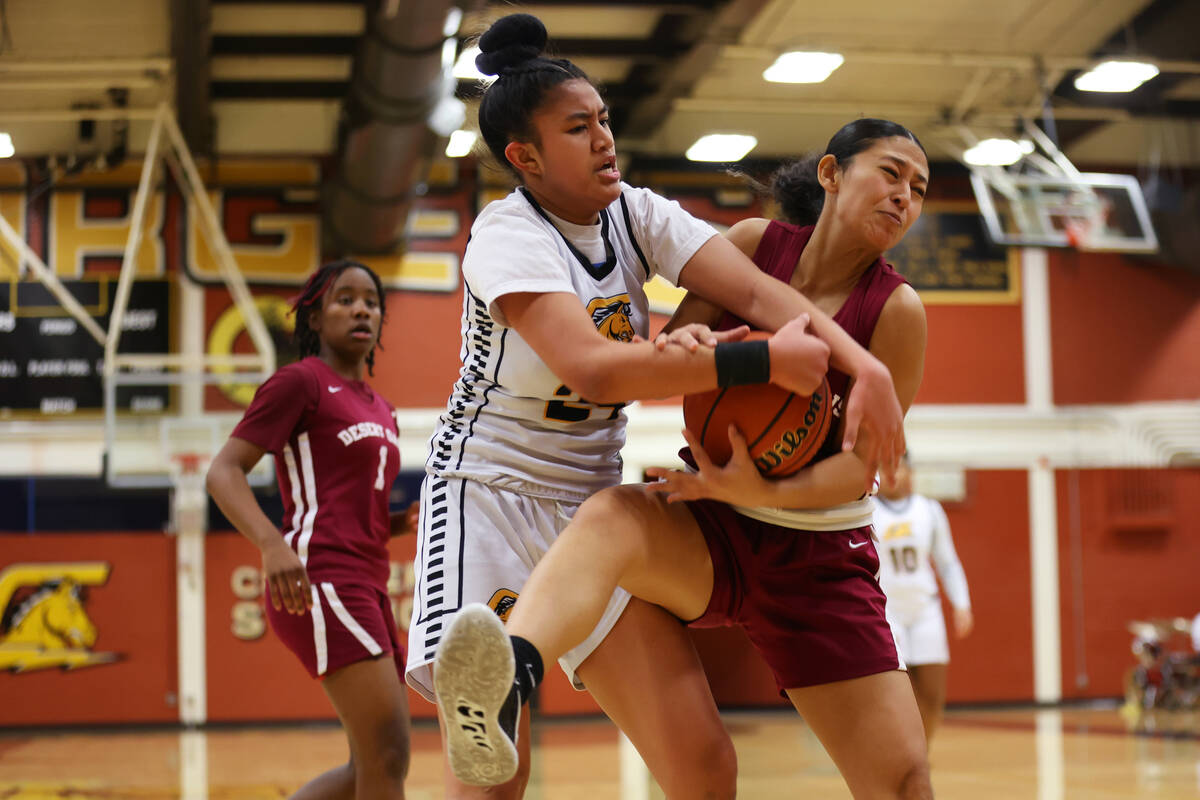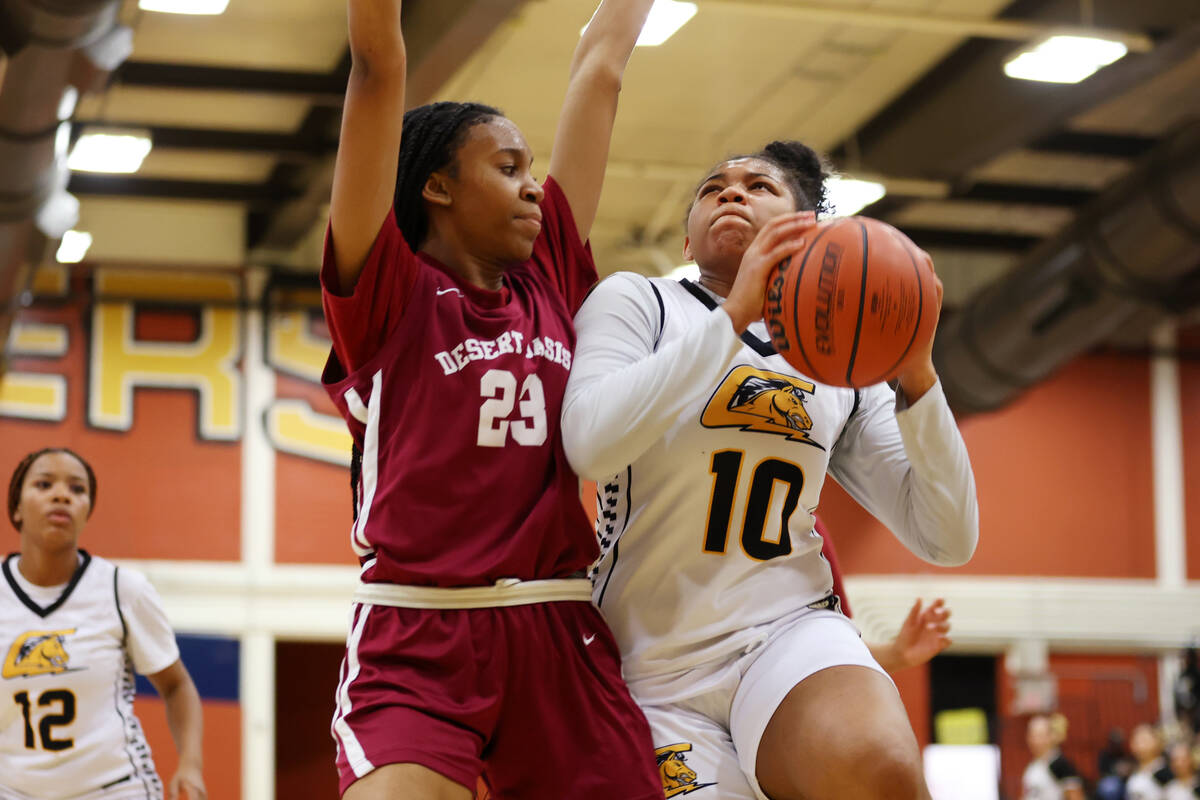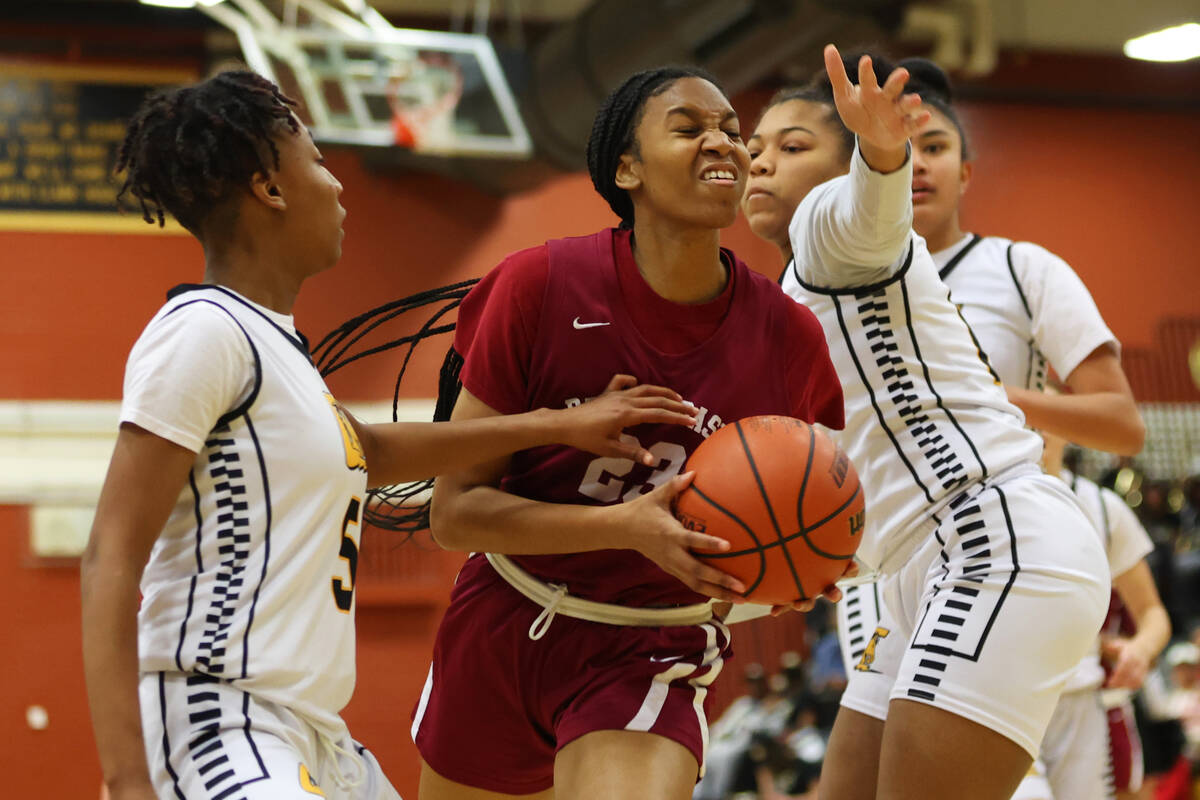 Desert Oasis senior forward Brooklyn Scurry scored 16 points and grabbed nine rebounds to lead the Diamondbacks to a 52-27 road win over Clark in a nonleague girls basketball game Friday night.
Trailing 17-16 in the second half, Desert Oasis went on a 14-0 run and never looked back. The Diamondbacks (13-10, 5-6 Class 5A Southern League) recorded 14 steals and blocked six shots.
Desert Oasis, a No. 7 seed, begins the 5A Southern League playoffs at No. 2 Liberty at 6:30 p.m. Monday.
Clark (15-9, 12-0 Class 4A Desert League) has a bye to the 4A state quarterfinals by winning its league. The reigning 4A state champion Chargers will host the Sierra Vista-Palo Verde winner at 6:30 p.m Thursday.
Contact Alex Wright at awright@reviewjournal.com. Follow @AlexWright1028 on Twitter.