Essence Booker shines down the stretch as Spring Valley beats Gorman
December 12, 2017 - 10:24 pm
Updated December 12, 2017 - 10:27 pm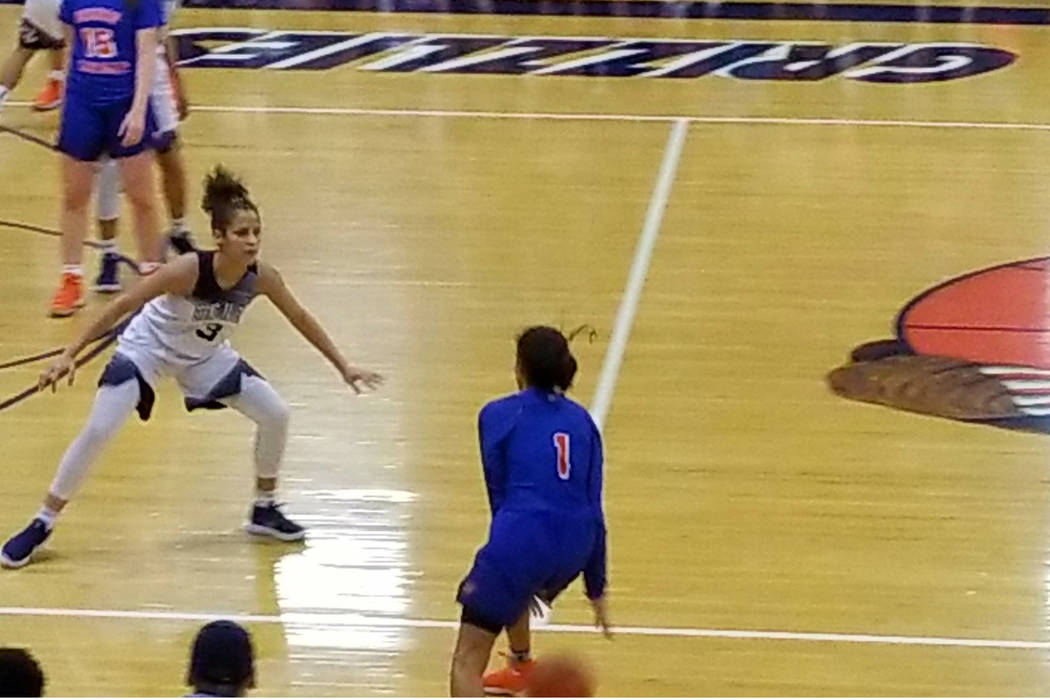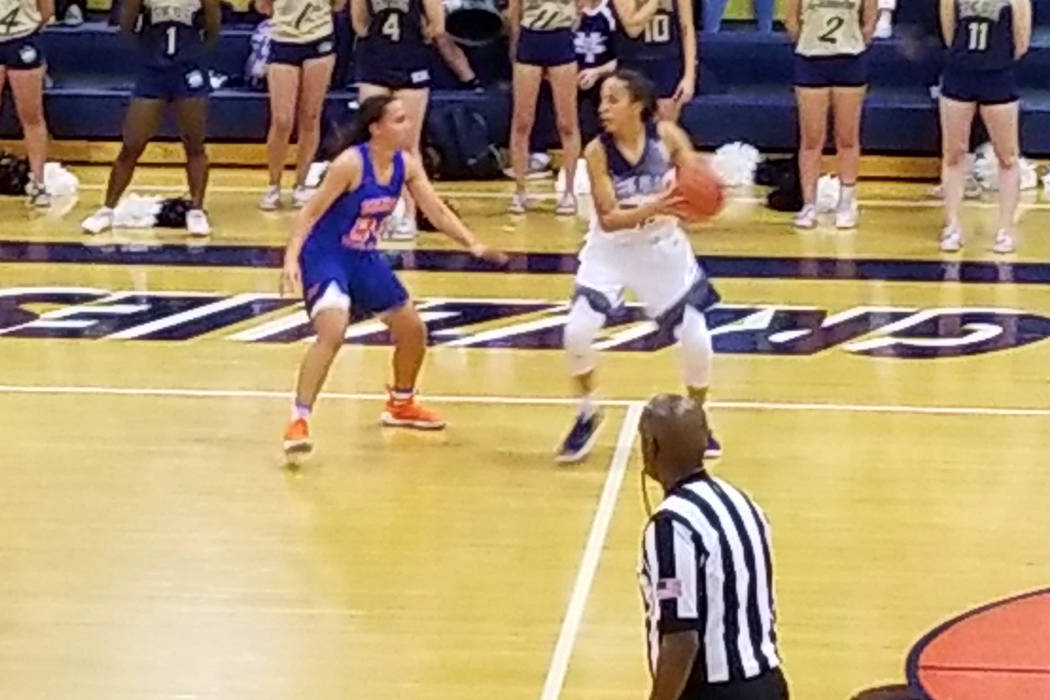 Essence Booker didn't have the strongest start Tuesday night, but the senior guard showed her value when it mattered.
Booker scored 10 of her 20 points in the fourth quarter to lead Spring Valley's girls basketball team to a 56-50 home victory over Bishop Gorman.
Booker, who missed her first six shots from the field, hit two 3-pointers in the fourth quarter and made four free throws in the final 23 seconds to seal the win.
"Those four free throws right there at the end, there is nobody that I would rather have at the free-throw line at that point than her," Spring Valley coach Billy Hemberger said. "Just because she's poised, she's focused, she's prepared and overprepared. She deserves what she gets because she works for it."
As many big shots as Booker made down the stretch, the game's biggest shot might have come from freshman Kiana Turenne. Booker found Turenne open on the right wing, and she knocked down a 3-pointer on her only shot of the night that put the Grizzlies (5-2, 1-0 Southwest League) ahead 47-45. They wouldn't trail again.
"She's a freshman, and that's probably the biggest game she's ever come into," Hemberger said. "I said to her, 'This is a moment that I need you to step up here. When you're open, you're a shooter, do what you do.'"
Booker added five rebounds, five assists and three blocked shots, and senior Kayla Harris had 17 points, nine rebounds, three assists, four steals and three blocks.
"Having them for four years, they're ready for these moments, for sure," Hemberger said.
Spring Valley also got strong contributions inside from Alexus Quaadman (13 rebounds) and Jalynn Webster (10 rebounds).
"We know what Alexus Quaadman's going to give us," Hemberger said. "Jalynn Webster's a hell of an addition for us. She's just so scrappy around the boards."
Bentleigh Hoskins came off the bench to score 15 to lead Gorman (2-2, 1-1).
Contact prep sports editor Damon Seiters at dseiters@reviewjournal.com or 702-380-4587. Follow @DamonSeiters on Twitter.
Box score:
Spring Valley 56, Bishop Gorman 50