Essence Booker, Spring Valley defeat Desert Oasis to move into first place
January 16, 2018 - 10:28 pm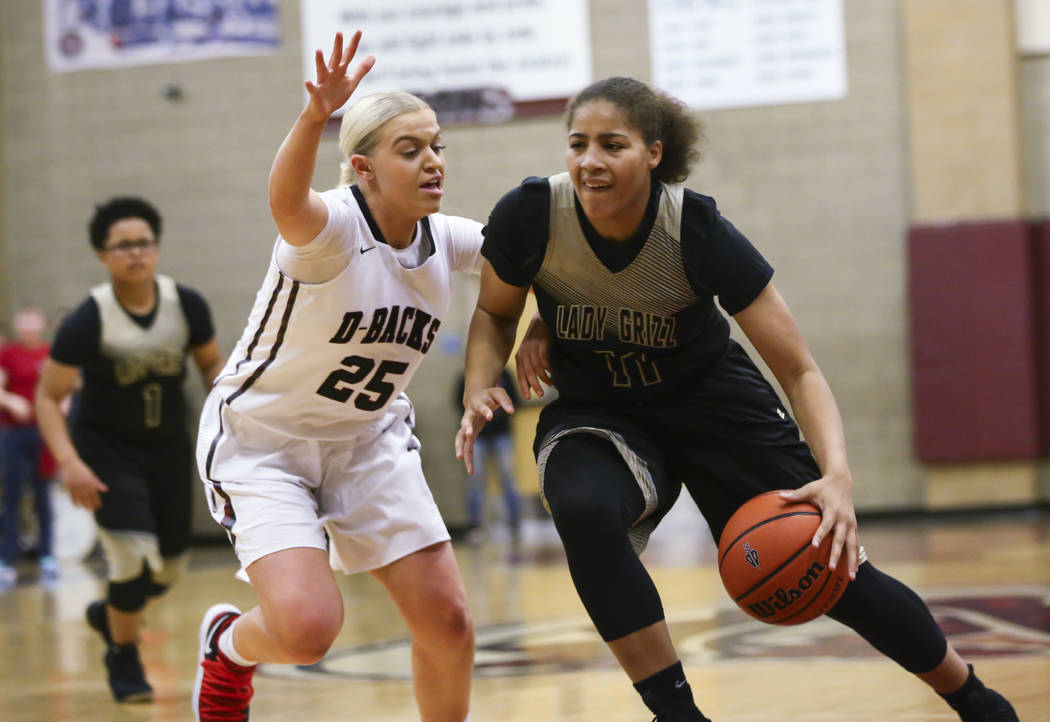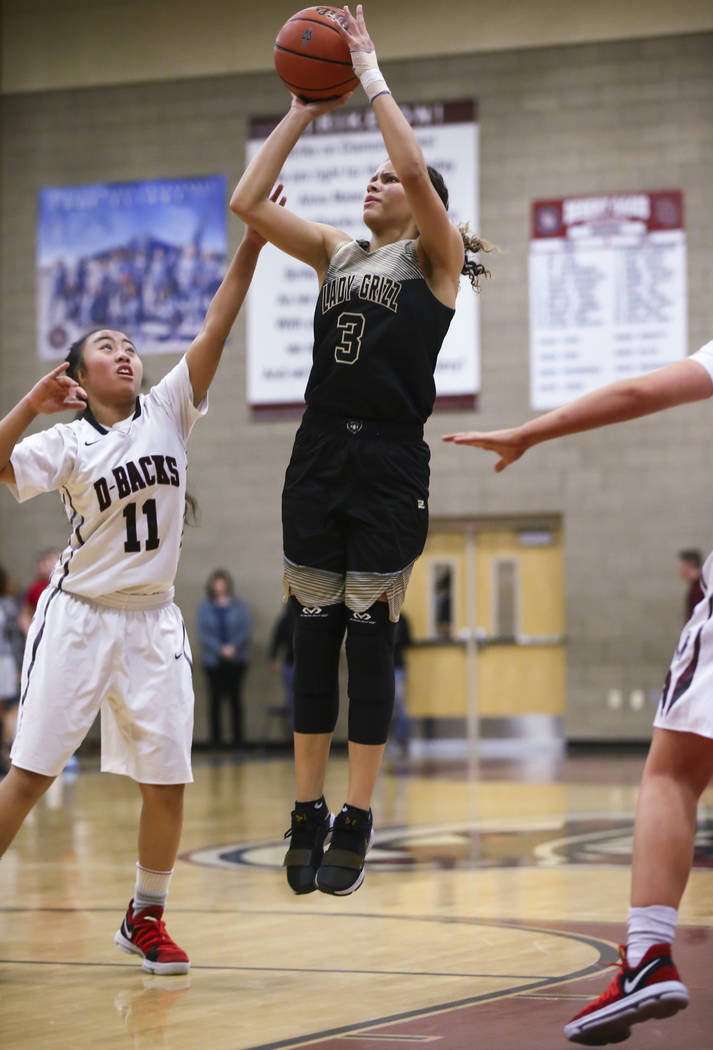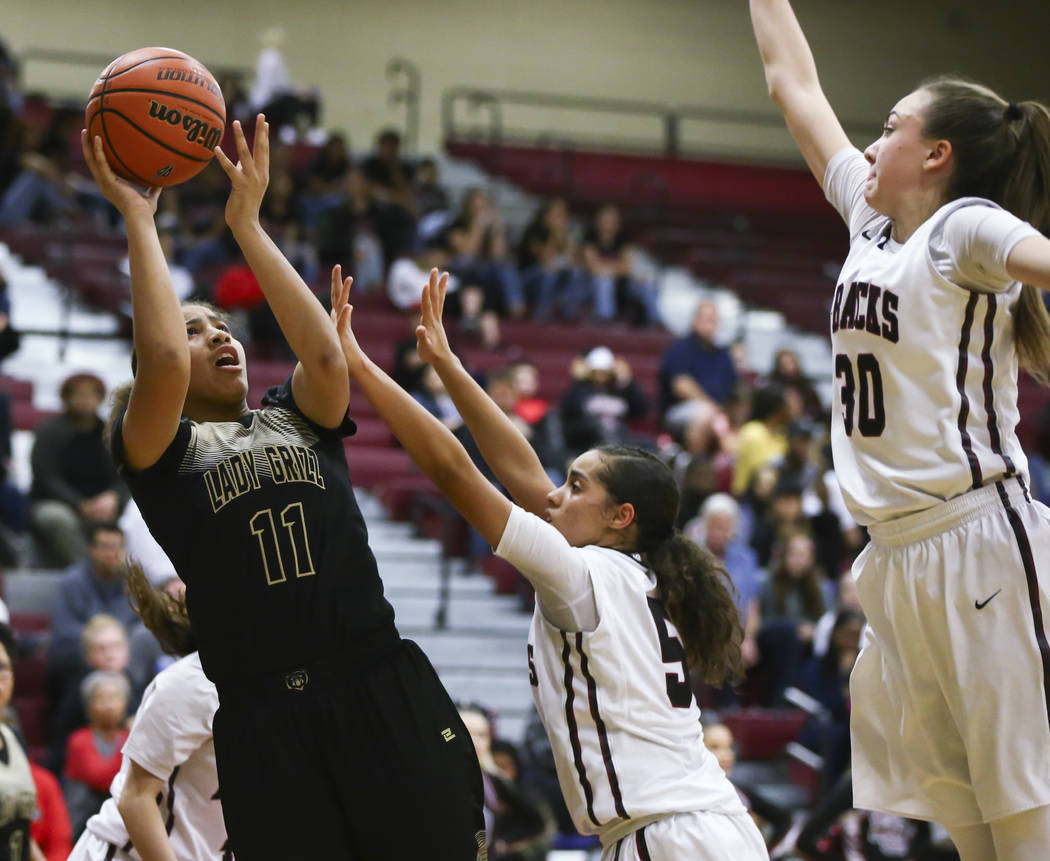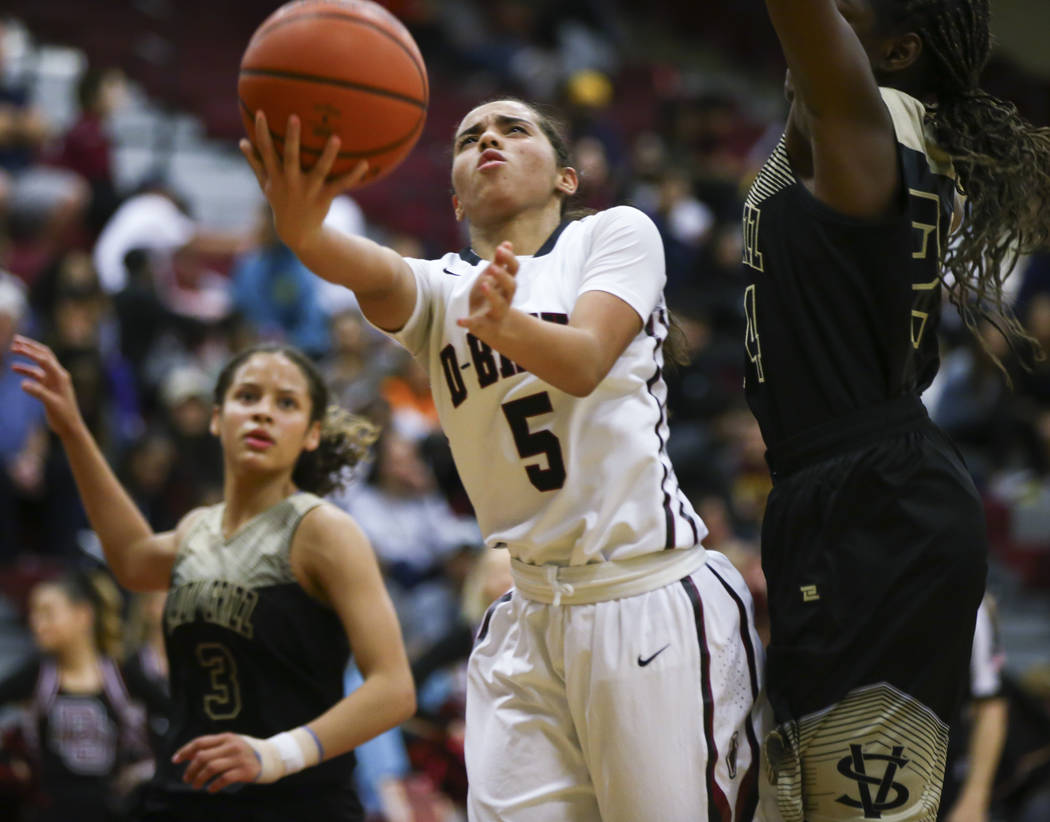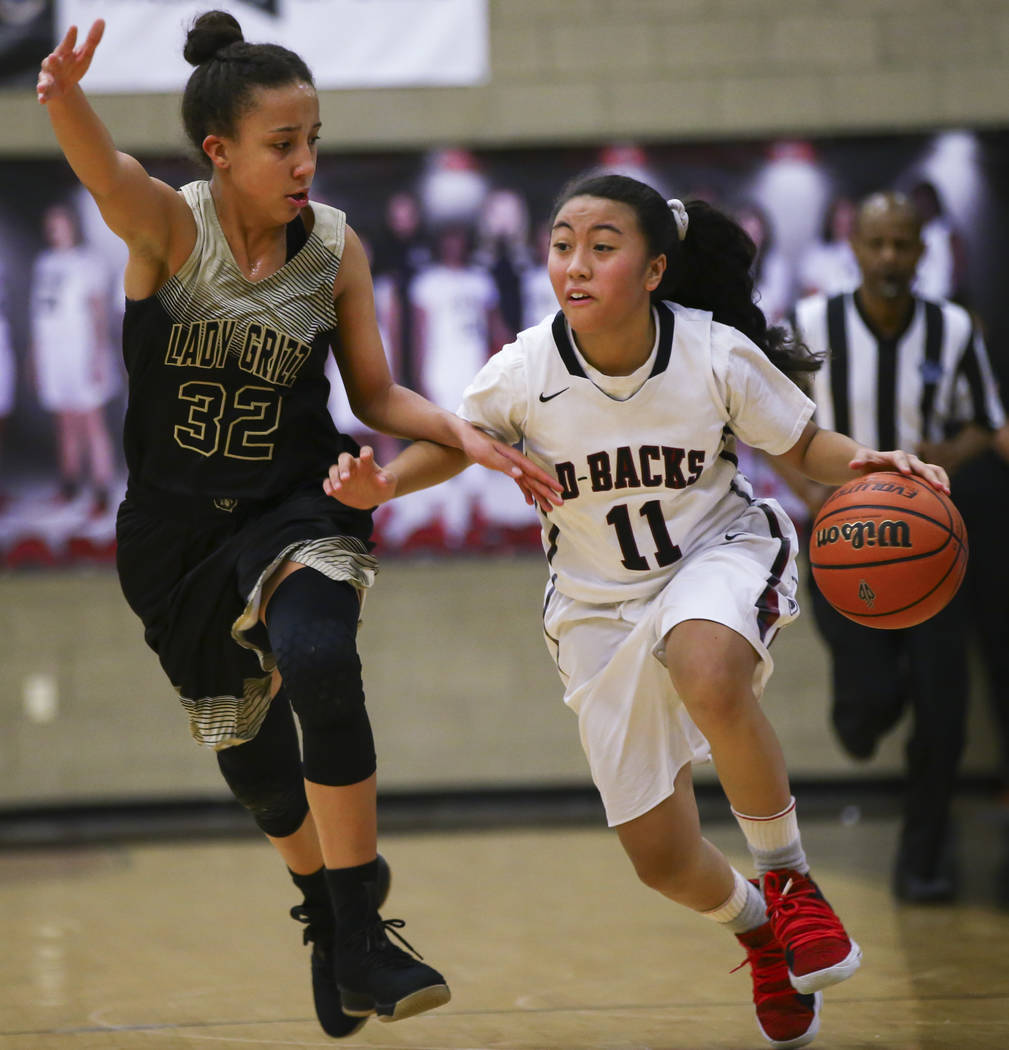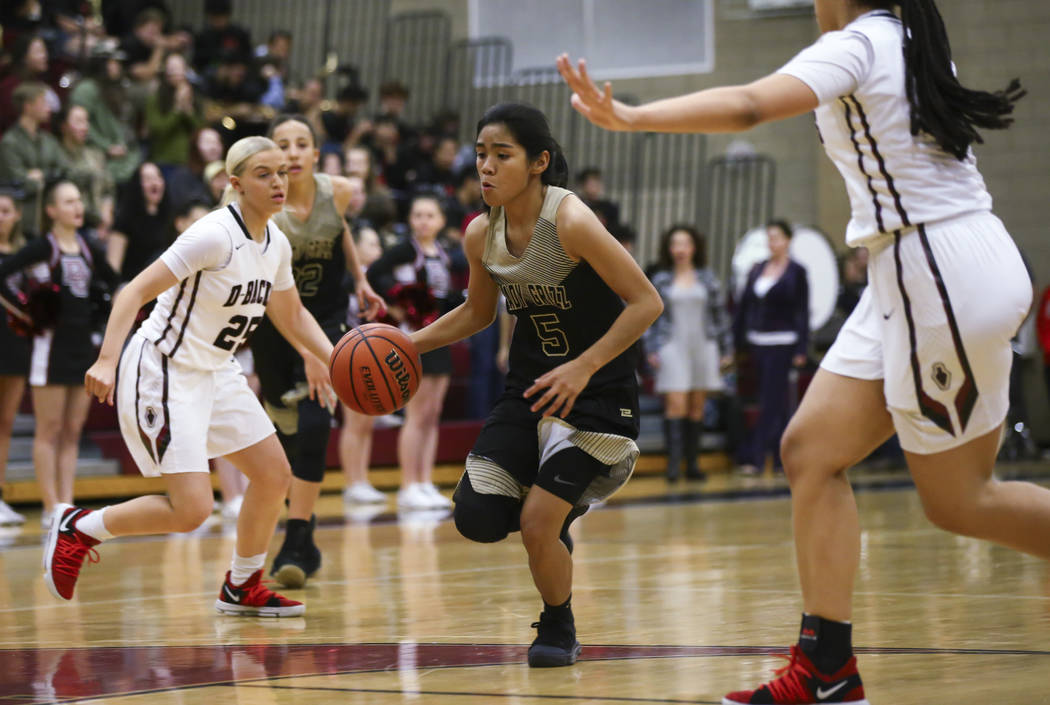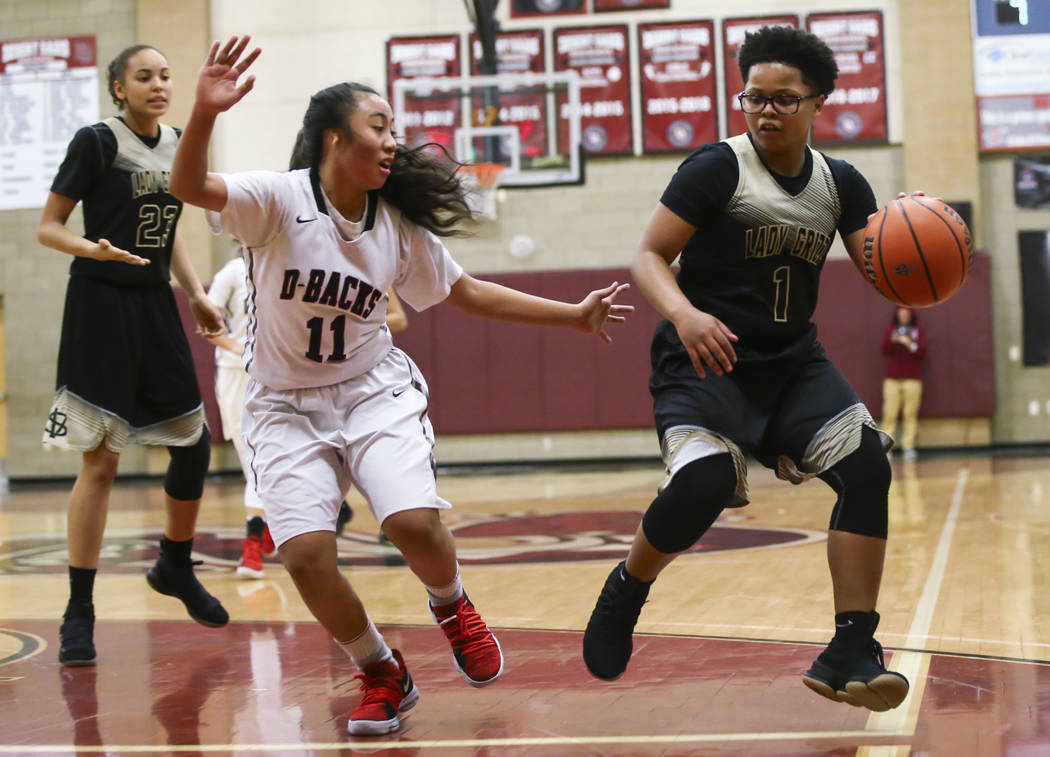 Spring Valley girls basketball coach Billy Hemberger doesn't worry about earning style points in league games.
He cares more about the '0' next to the Grizzlies' Southwest League wins this season.
"When you get away with a conference win, who cares how?" he said. "You don't get style points for it."
Essence Booker went 7 for 12 from the field and scored a game-high 27 points Tuesday, and the second-ranked Grizzlies overcame foul trouble and a four-minute lapse in the third quarter to earn a 64-50 victory at No. 4 Desert Oasis to move into sole possession of first place in the Southwest.
"My team will not get rattled," Hemberger said. "They are the mentally strongest team that I've ever seen. I've coached other sports. I'm an athletic director. These girls are as resilient as it gets. They've faced a lot of adversity on the court and off the court. That makes them who they are."
Spring Valley (19-2, 6-0) led by double-digits for most of the game before holding off Desert Oasis (15-3, 6-1), a team Hemberger said "embarrassed us last year" after winning two of three meetings.
"We've been scheming for this game since winter break," Hemberger said. "Each girl was in charge of a piece of (last year's) film, and they presented it to the group. We kind of knew this team inside and out and knew exactly what we needed to do."
Two key points were neutralizing Desert Oasis three 6-footers and forcing turnovers.
Check. And check.
The Grizzlies forced 18 of Desert Oasis' 26 turnovers in the first half and held Dajaah Lightfoot, Sierra Mich'l and Desi-Rae Young to single-digits.
Spring Valley led by as many as 18 points but had its lead cut to six going into the fourth quarter when Desert Oasis closed the third on a 10-3 run.
That set the stage for Booker's takeover.
"I was calm," Booker said about the run. "I wasn't worried."
The UNR-bound senior fought through foul trouble in the fourth quarter and hit 7 of 8 free throws in the last two minutes to help the Grizzlies pull away. Booker finished 13 for 14 from the line and added four rebounds, three assists and six steals.
"This (game) was pretty big to us," Booker said. "For them to hang a banner in our conference, we all had something to prove. That was the mentality."
Kayla Harris had 16 points, five rebounds and five steals, and Alexus Quaadman finished with eight boards and two blocks for Spring Valley.
Eliyjah Pricebrooks led Desert Oasis (15-3) with 10 points.
Dajaah Lightfoot added six points and nine boards, and Kalena Halunajan scored nine for the Diamondbacks.
Contact reporter Ashton Ferguson at aferguson@reviewjournal.com or 702-383-0430. Follow @af_ferguson on Twitter.
Box score:
Spring Valley 64, Desert Oasis 50