Gator Classic: Spring Valley girls win diamond title again
January 5, 2019 - 9:20 pm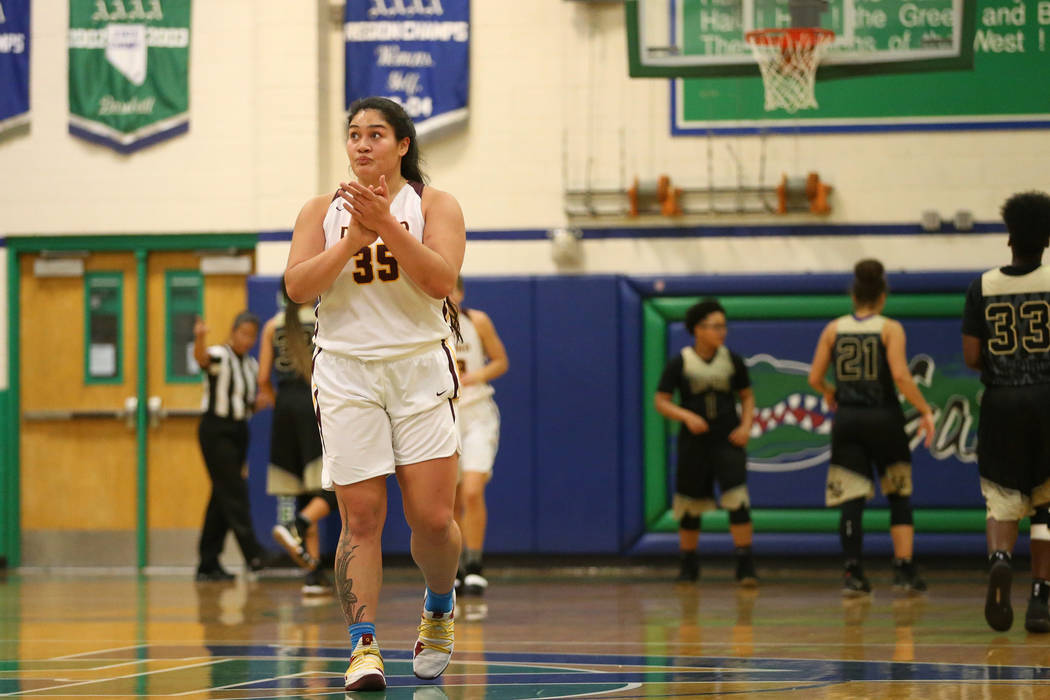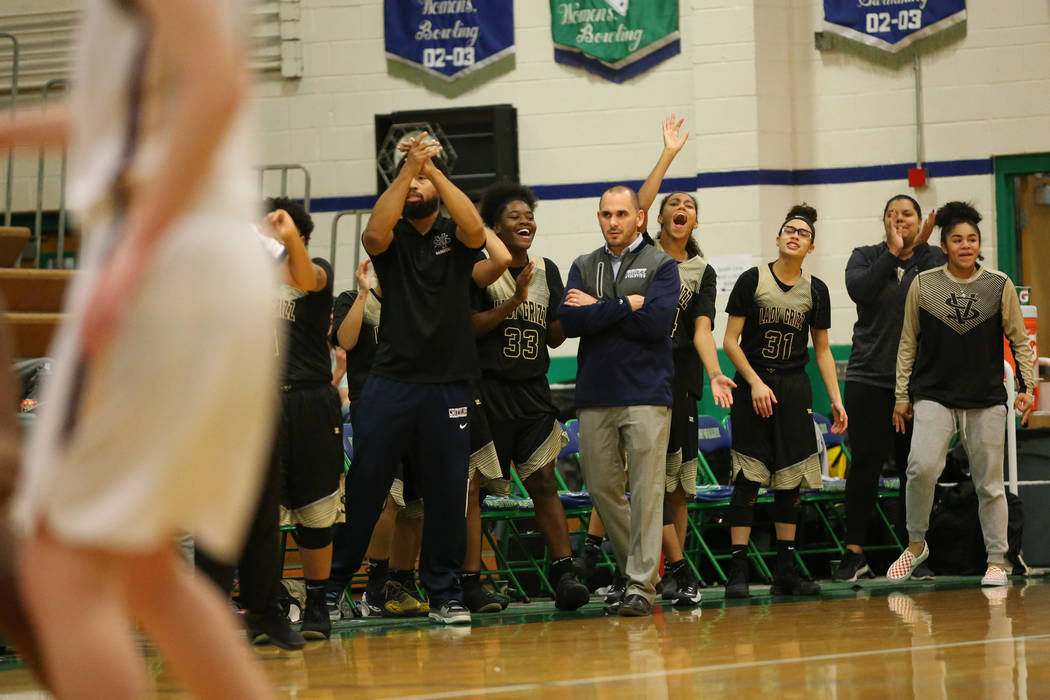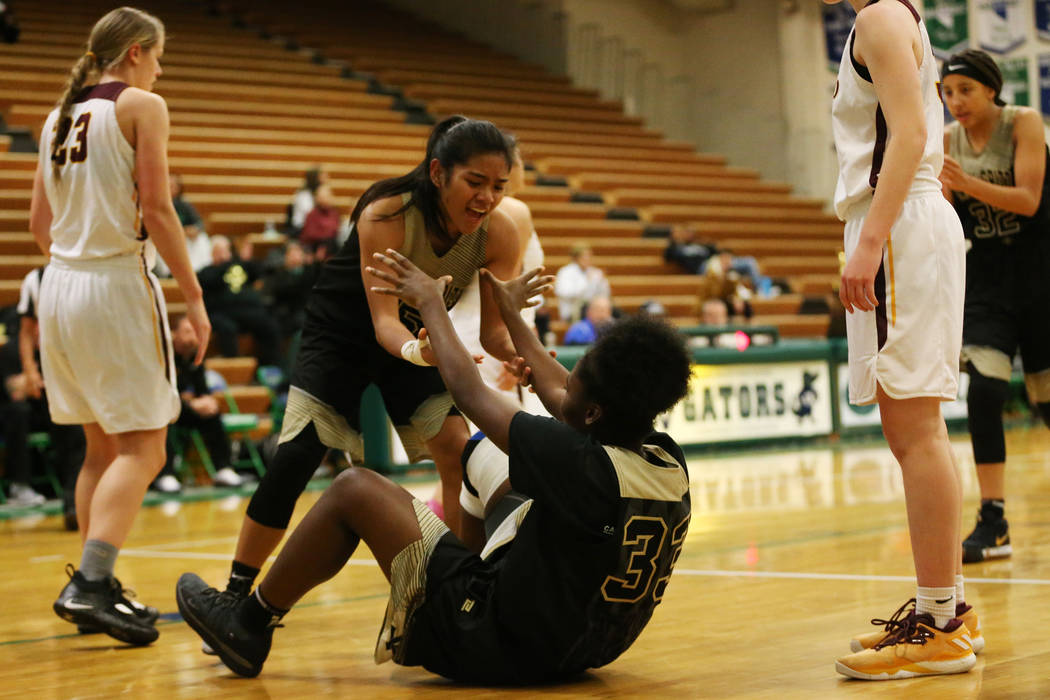 Spring Valley girls basketball coach Billy Hemberger was, of course, delighted that his team won the Gator Winter Classic.
He was equally as relieved.
The Grizzlies survived a virtuoso performance from Dimond (Alaska) senior Alissa Pilo and clinched the tournament's diamond bracket championship for the second consecutive year with a 66-54 win over the Lynx at Green Valley.
Pilo, who handles the ball like a point guard, shoots it like a two-guard and is built like a center, scored 44 points, including all 36 of her team's second-half points, to will Dimond back from a 17-point halftime deficit.
But Spring Valley pulled away when Pilo fouled out in the final minutes.
"We made it way too difficult on ourselves," Hemberger said. "I'm happy we're never going to have to play against her again. Winning this tournament, though, just being that back-to-back (champions) — we love this tournament and we defended it. … We proved that we have a deep team and that we have the players that can do it."
The Grizzlies (10-5) had battled injuries all season, but were healthy for the Gator Winter Classic and won five games to earn a showdown with the Lynx. They used a multitude of defenders to slow Pilo in the first half and built a 35-18 halftime lead with crisp ball movement against Dimond's 2-3 zone.
But they couldn't stop her in a third quarter in which she scored 25 points.
"Unreal," Hemberger said. "She was just dominant."
The Grizzlies countered with a barrage of baskets before Pilo fouled out and made 10 free throws to pull away late. Freshman standout Aaliyah Gayles led Spring Valley with 23 points and had two crucial baskets in the final minutes.
"I saw we were down. There was a good player on the other team," Gayles said. "It's good competition. I realized we needed to win this game. I felt like I needed to turn my game on."
Ella Zanders scored 10 for the Grizzlies. No other Dimond player scored more than four.
Spring Valley 44, Santa Margarita (Calif.) 29 — Deja McDonald scored 14 points to help the Grizzlies top the Eagles in the diamond bracket.
Gayles added 11 points for Spring Valley, which allowed two points in the fourth quarter.
Helana Friend led Santa Margarita with eight points.
Dimond (Alaska) 45, Green Valley 36 — Pili scored 22 points for the Lynx in their victory over the host Gators in diamond bracket play.
Ariyanna Camacho-Villafuerte added 10 points for Dimond, which led 23-20 at halftime.
Amore Espino had 12 points for Green Valley.
West Anchorage (Alaska) 47, Foothill 42 — Naia O'Halloran and Nyeniea John had 11 points apiece to lead the Eagles to a victory over the Falcons in the gold bracket championship.
Maddy Beckham had 19 points for Foothill, and Aqui Williams scored nine.
Foothill 55, Caruthers (Calif.) 44 — Maddy Beckham scored 15 points, and Ryan Jenkins added 10 points for the Falcons in their win over the Blue Raiders in gold bracket play.
Felicia Ramirez had 20 points for Caruthers.
Antioch (Calif.) 48, Boulder City 43 — Shadae Williams and Ma'Layne Barnett scored 18 points apiece to help the Panthers knock off the Eagles in silver bracket play.
Asonti Jenkins added 10 points for Antioch.
Keely Alexander led Boulder City with 17 points.
Needles 44, Silverado 24 — Valentina Limon had 15 points for the Mustangs in their win over the Skyhawks in the bronze bracket championship game.
Paige Murch added 13 points for Needles, which didn't allow a point in the first quarter.
Kimberlyn Tanner had eight points for Silverado.
Silverado 53, Virgin Valley 49 — Yasmine Noor scored a game-high 18 points to help the Skyhawks knock off the Bulldogs in bronze bracket play.
Jessica Guzman had 10 points for Silverado, which trailed by four at halftime.
Alexis Boatwright led Virgin Valley with 16 points.