Gators clamp down on Kirby, Desert Oasis
December 16, 2015 - 12:53 am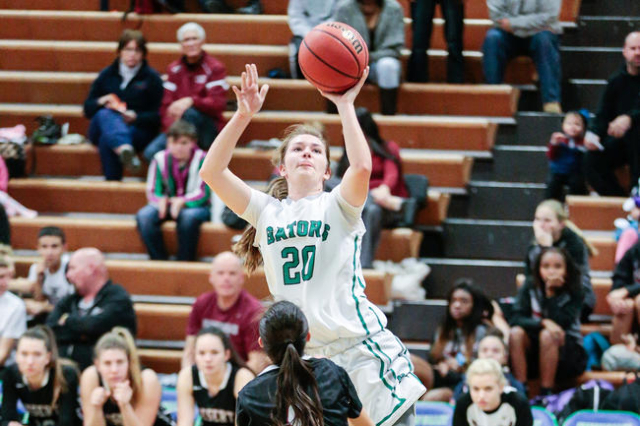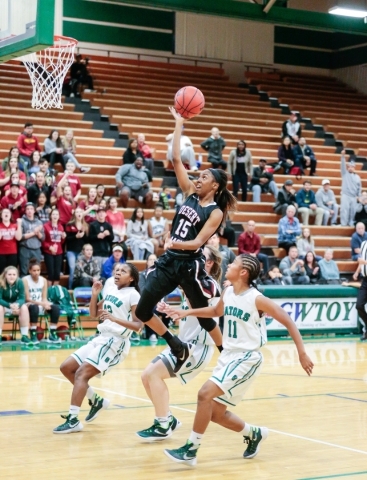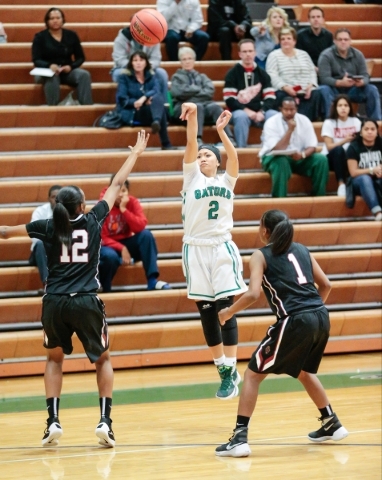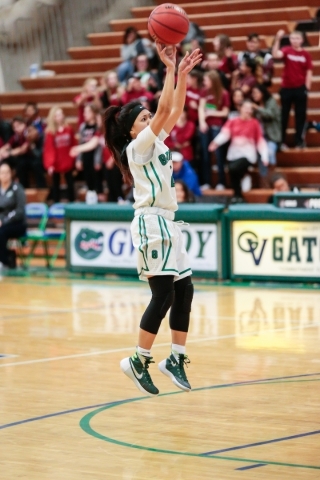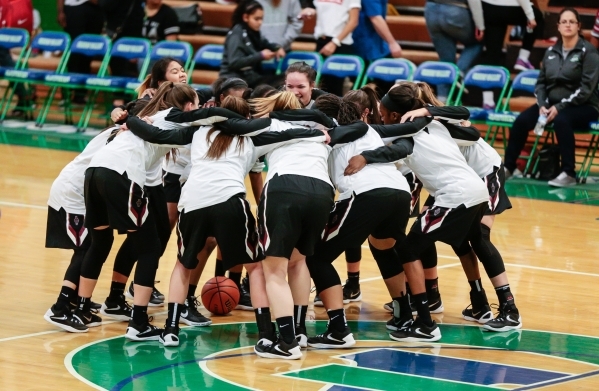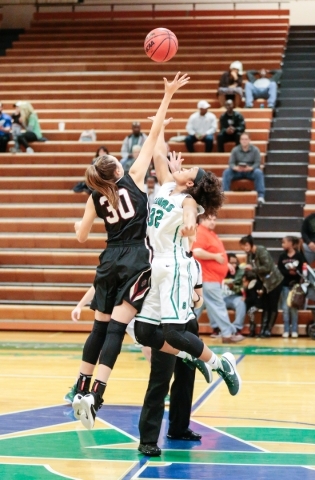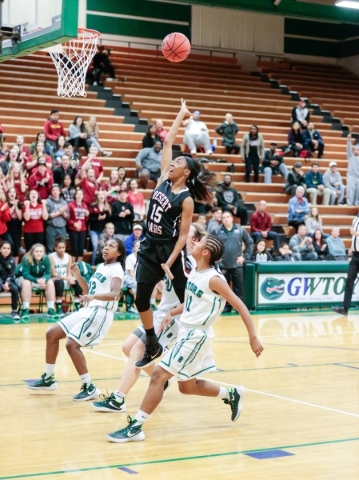 Green Valley girls basketball coach Eric Johnston was well aware of Desert Oasis guard Mikala Kirby heading into Tuesday's game.
After watching film throughout the week, he took notes and devised a game plan around the standout junior. The general idea: have someone else beat his Gators.
His strategy worked to perfection.
Green Valley limited Kirby to 10 points on 4-for-16 shooting and overcame its own poor shooting performance to beat the visiting Diamondbacks 55-46 in a battle of top 10 Southern Nevada teams.
"We really talked about trying to match up on shooters," Johnston said. "And trying to make somebody else beat us. Fortunately, I think we kind of wore them down a little bit toward the end of the fourth quarter."
The ninth-ranked Gators, who trailed 42-39 after three quarters, used a suffocating defense in the fourth quarter and closed the game on a 16-4 run to defeat No. 10 Desert Oasis.
Brooke Haney had 24 points, 11 rebounds and four steals to lead Green Valley, which shot 14-for-49 (28.6 percent) from the field.
Haney was 11-for-13 from the free-throw line for the Gators (6-3).
"You're not going to find a harder-working kid in the city," Johnston. "She's done a great job this year not only shooting from the outside, but getting to the line and getting shots in the paint. That's the difference between scoring 10 or 11 a game and 20 or 22 a game."
Kirby, who entered Tuesday's game averaging 19.0 points a game, scored six of her 10 points in the second half but was 3-for-10 from the field. She missed all four of her 3-point attempts.
"Kirby is a great player," Johnston said. "She's obviously one of the best players in the city. We really tried to focus on keeping the ball moving around the perimeter and matching up on her. I thought we did a really good job."
Green Valley used an 8-4 run to start the fourth quarter and take a 47-46 lead with 4 minutes, 3 seconds to go. Jamaica Lewis hit 1 of 2 free throws to give the Gators their first lead of the quarter.
Yamilei Rodriguez had five points, three rebounds and two steals in the fourth quarter to spark the Gators' run.
"We called a timeout and talked about running a couple plays through her," Johnston said. "Her energy is picking up every game. I think she did a great job down the stretch."
Desert Oasis scored only two field goals in the fourth quarter and went scoreless the final 5:23.
Ashlynn Sharp had nine points, and Dajaah Lightfoot scored eight for the Diamondbacks (3-1).
Ellee Barton had 15 points for Green Valley, which trailed 27-26 at halftime. The Gators went 6-for-13 from the 3-point line to keep it close.
"I thought it would be down to the wire," Johnston said. "I know there's a half dozen teams in town that are always a battle. And they're one of them."
— Contact reporter Ashton Ferguson at aferguson@reviewjournal.com or 702-383-0430. Follow him on Twitter: @af_ferguson
Box score:
Green Valley 55, Desert Oasis 46