Holiday Classic: Centennial girls roll to tournament title
December 29, 2018 - 6:53 pm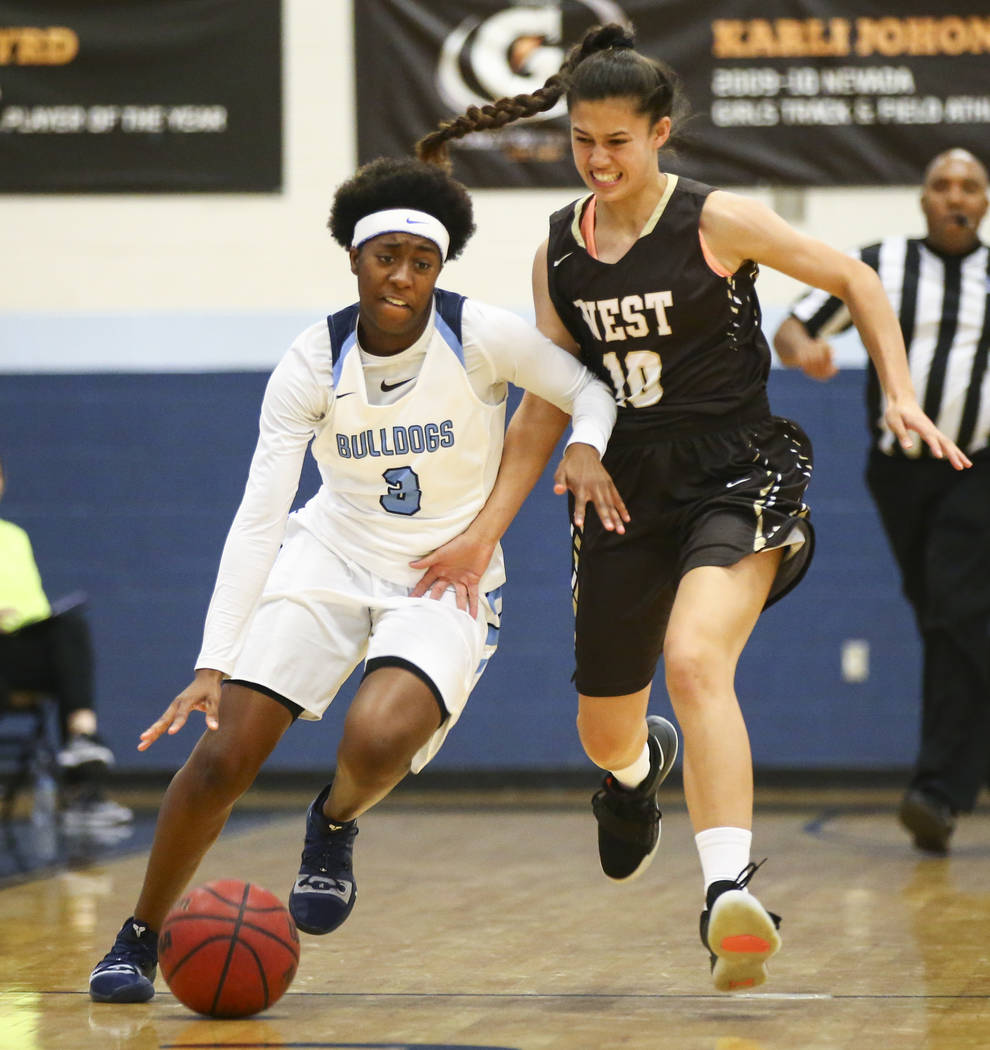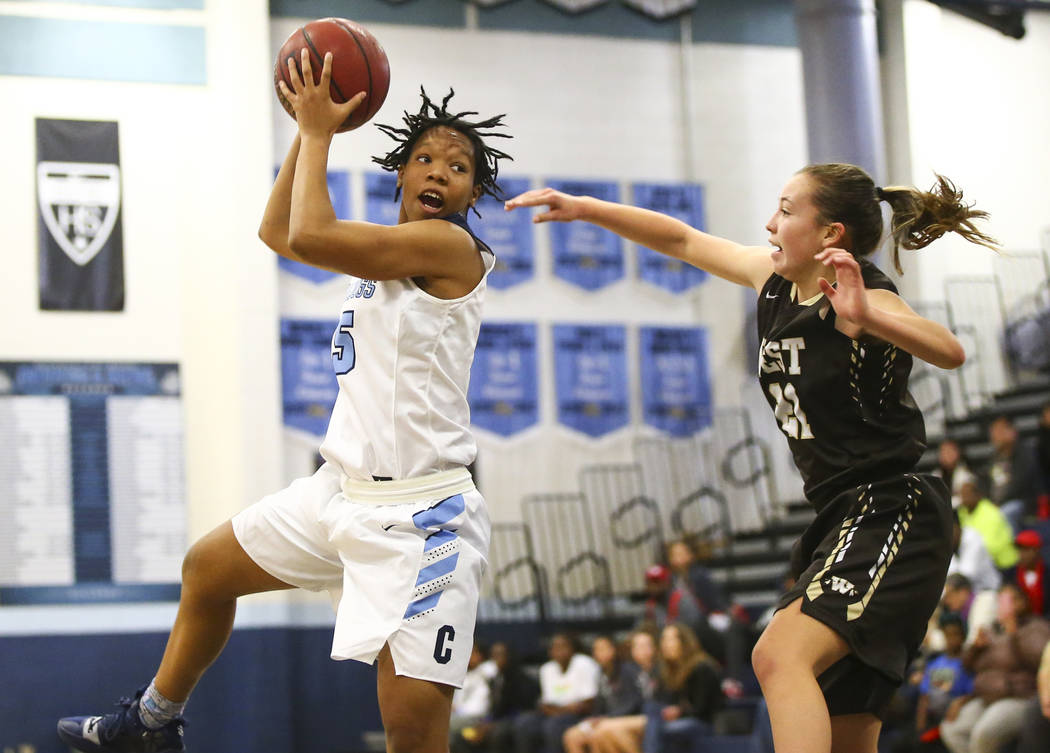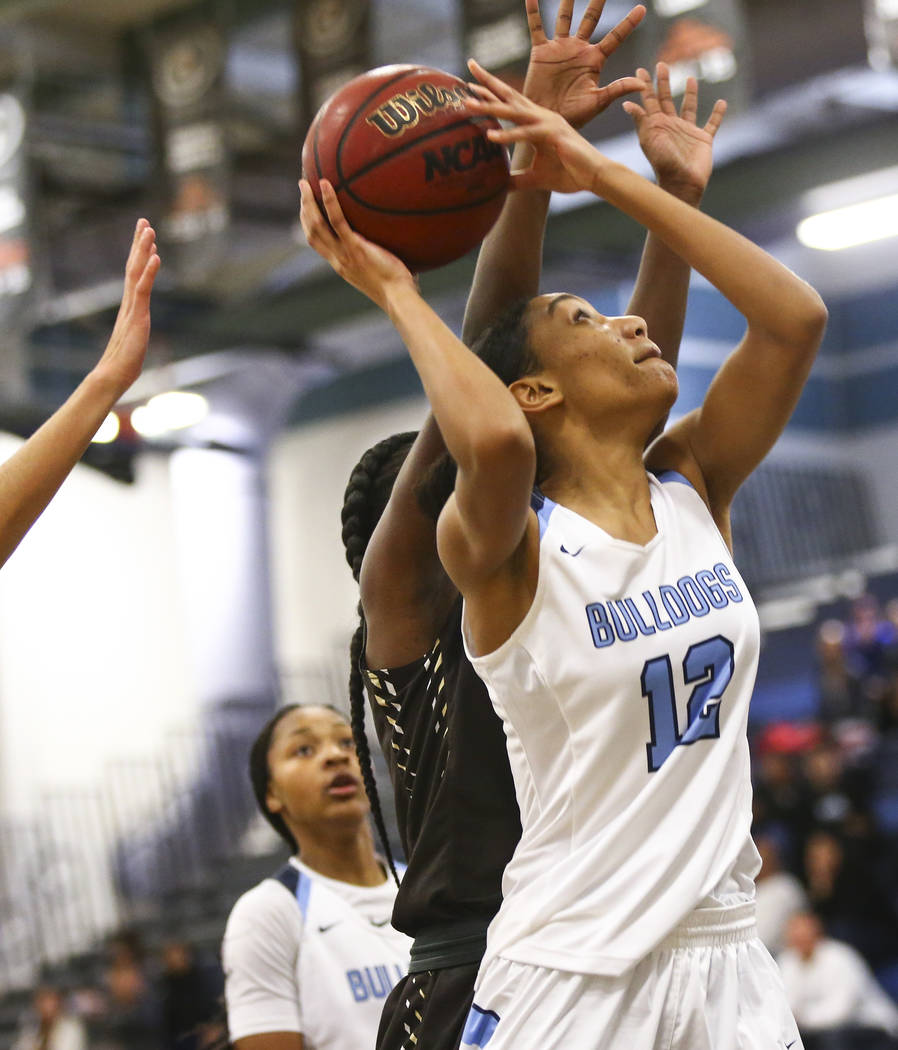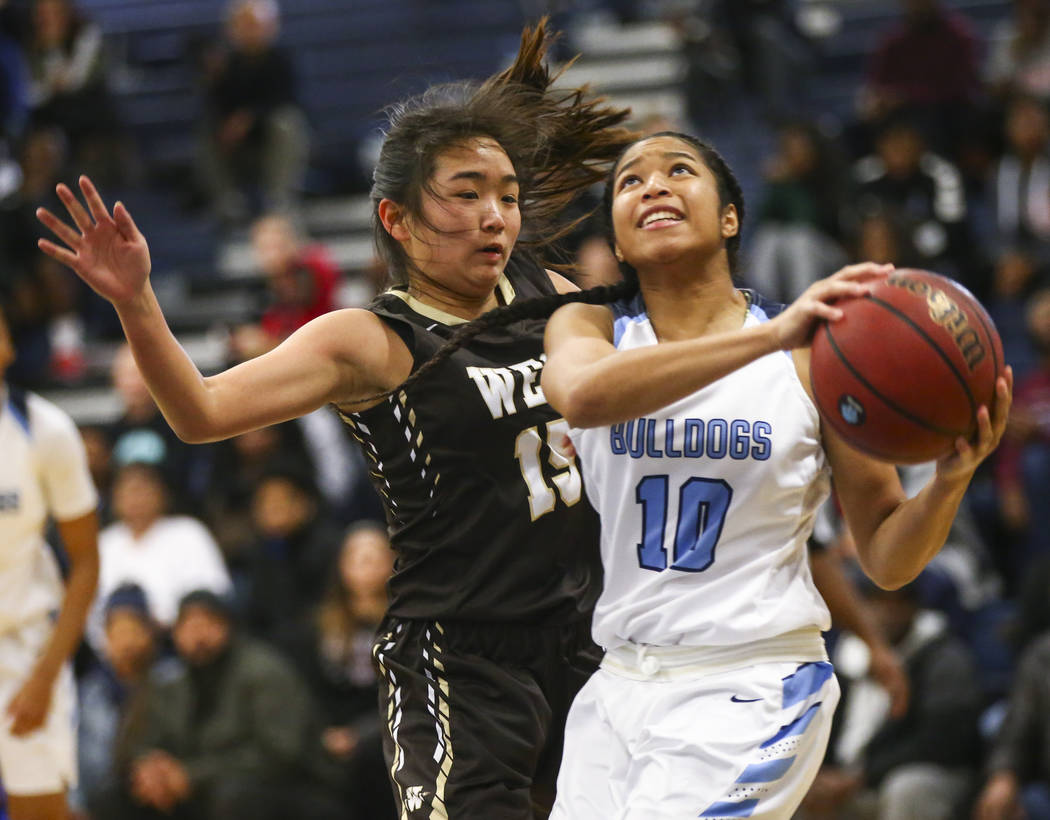 Centennial girls basketball coach Karen Weitz was satisfied with the field of teams at the annual Las Vegas Holiday Classic.
Local programs such as Canyon Springs and Cimarron-Memorial strutted their stuff for hometown crowds, and out-of-state squads from Arizona, California and Alaska made the trip for their shot at the almighty Bulldogs.
But Centennial wasn't losing its tournament. Not under Weitz's watch.
The host Bulldogs, ranked No. 21 nationally by USA Today, cruised to an 86-48 victory over West High School (California) on Saturday to win the tournament title.
Tournament co-MVP Taylor Bigby had a team-high 15 points and 11 rebounds for the Bulldogs, and Ajanhai Phoumiphat scored 12.
"The kids really came out and played hard," Weitz said. "For us, it's hard to do that sometimes, because everything is so (ho-hum). … Hopefully we can continue to grow and trust within the system, because we've got a great group, and if we do what we're supposed to do, they're going to continue to be a great team."
Centennial opened the season ranked No. 14, but tumbled after dropping the first of four games in Phoenix at the Nike Tournament of Champions — the country's top girls basketball tournament.
But the Bulldogs (10-1) regrouped with three straight victories in Arizona and returned home to roll through the competition at their annual holiday tournament with four wins in three days.
Centennial overwhelmed West with full-court pressure defense and crisp ball and player movement. Just like it overwhelmed Page (Arizona), Canyon Springs and Bear Creek (California) in bracket play.
Bigby shared MVP honors with Eboni Walker, who finished with 11 points.
Another tournament. Another title.
Ho-hum.
"We should win a tournament we host," Bigby said. "I feel like we can be No. 1 (in the country) again."
Page (Ariz.) 45, Foothill 41 — Camryn Nockideneh had a game-high 15 points as the Sand Devils edged the Falcons.
Ryan Jenkins scored 10 points to pace Foothill.
Cimarron-Memorial 57, Skyline (Ariz.) 47 — Yesenia Wesley-Nash scored 18 points to power the Spartans past the Coyotes.
Elise Young and Toavalu Leau each added nine points for Cimarron, which scored 16 points in each of the first three quarters.
Sierra Martin had a game-high 27 points for Skyline.
Spring Creek 49, Arbor View 41 — Jasmine Yadeskie scored 13 points to help the Spartans clip the Aggies.
Kylee Dimic added nine points for Spring Creek, which scored 20 points to build a lead in the third quarter.
Alina Oranchak had a game-high 22 points for Arbor View.
Canyon Springs 57, Palo Verde 26 — Kayla Johnson had a game-high 20 points to help the Pioneers knock off the Panthers.
Jeanette Fine supplied 10 points for Canyon Springs, which led 34-15 at halftime.
Alyssa Maillaro scored 17 points for Palo Verde.