Karen Weitz named Coach of the Year after leading Centennial to eighth state title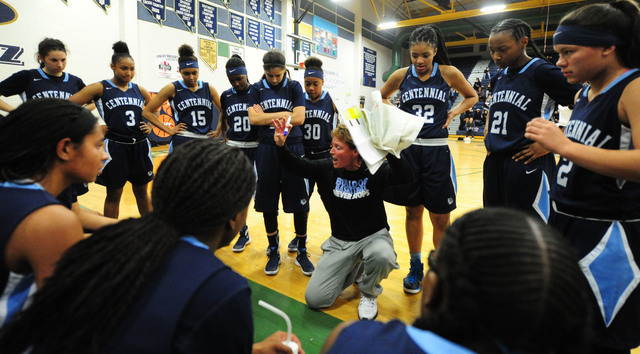 COACH OF THE YEAR
Karen Weitz, Centennial
The 17th-year head coach led the Bulldogs to a 31-1 record, with the loss coming to Riverdale Baptist (Maryland) in late December.
Centennial closed the season with 23 consecutive wins, including a 78-62 victory over Liberty for the Division I state championship. It was Weitz's eight state title.
Centennial defeated four nationally ranked opponents, and finished the season ranked No. 4 in the nation by USA Today.
QUOTE
"That was the start we wanted. The girls came out and made a statement. It was just their intensity at the start. They had some motivation."
— Karen Weitz after her team opened the state final with a 20-3 run.