LADY WOLVES TOURNEY: Lakeside coasts past Trailblazers in final
December 29, 2013 - 12:13 am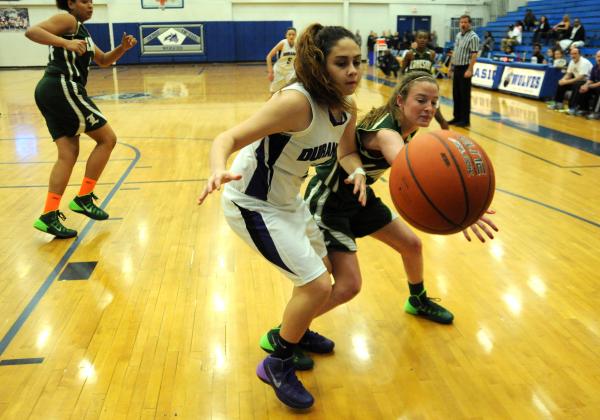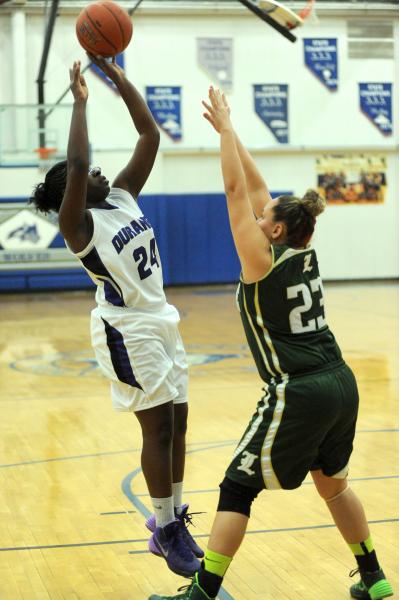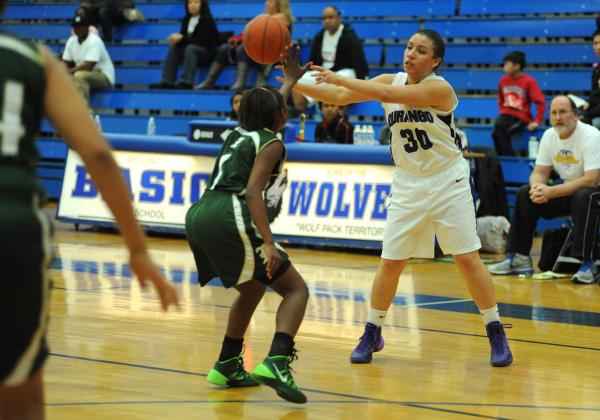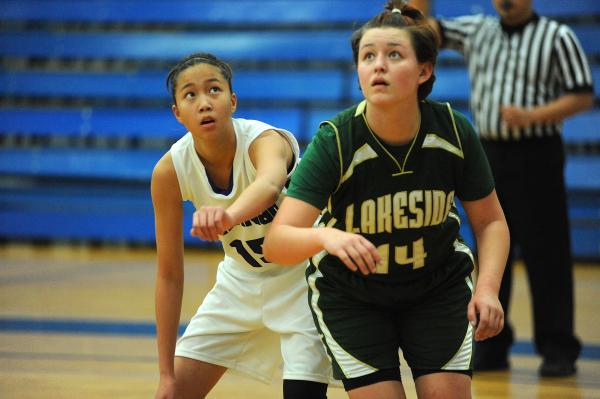 Bill Thompson had a great view of the scoreboard from his seat in Basic's gymnasium Saturday, and he didn't like what he saw.
But Durango's girls basketball coach entered his team in the Lady Wolves Holiday Tournament hoping his players would gain valuable experience, and they definitely were achieving that objective.
Lakeside (Calif.) ran the game like a clinic, jumping to a 13-0 lead and roaring to a 65-27 victory over the Trailblazers in the gold bracket championship game.
"Today we learned how much better we have to get to compete against the really good teams," Thompson said. "Lakeside is a really good team."
Durango reached the title game by beating Basic with a dramatic overtime rally Friday, a fact Thompson said contributed to the lopsided loss.
"We were just happy to be here after that win yesterday," he said, "instead of ready to win it."
Lakeside's Maia Crawley made the most of her team's 14-6 first-quarter rebounding edge, scoring 10 of her team-high 17 points while the Lancers took a 23-3 lead. Durango's Jazmin Chavez scored four quick points in the second quarter, which merely delayed Lakeside from grabbing a 38-12 halftime lead.
The Lancers then scored the first 11 points of the second half.
Despite the lopsided outcome, Thompson said his players made effective adjustments.
"I thought we improved throughout the game," said Thompson, whose team outrebounded the Lancers in each of the last three periods. "I just don't think we were ready for a team that good."
Chavez finished with 12 points and five rebounds to lead Durango, which hurt its cause with 29 turnovers. Aylin Ponce and Vonie Thomas had six points apiece.
The Lancers, who smothered the Trailblazers with full-court pressure for most of the game, got 14 points and nine rebounds by Victoria Sosa, and 13 points, 12 rebounds and nine steals by Kianna Williams.
Marshall Metro (Ill.) 62, Basic 32 — In the gold consolation final, Tekia Mack scored 21 points to help the Commandos roll to a victory over the Wolves.
Only three players scored for Basic, which kept it close until Marshall took over with a 22-4 third-quarter run. Jayla Brown led the Wolves with 21 points.
Mt. Eden (Calif.) 39, Faith Lutheran 34 — Aiyanna Gallegos scored nine points to help the Monarchs beat the Crusaders in a back-and-forth silver bracket championship game.
Morgan Hill scored 12 points to lead Faith Lutheran, which entered the fourth quarter deadlocked at 26-26. Teammate Alex Wright added 11 points.
Desert Oasis 65, Las Vegas 47 — In the silver consolation game, Mikala Kirby poured in 33 points to lift the Diamondbacks over the Wildcats.
KePatriot Simpson scored 14 points to help Desert Oasis, which took control in the second quarter.
Shaleea Butler scored 17 points to lead Las Vegas, and teammate Teconna Dyer added 15 points.
Chaparral 37, Tech 29 — Rosa Richardson scored 14 points to lead the Cowboys past the Roadrunners in the bronze championship game.
Jasmine Martin added eight points for Chaparral, which struggled after opening with a 12-2 run. Teammate Abigail Delgado added seven points.
Jasmine Haywood scored eight points to lead Tech, which closed its deficit to 27-23 in the third quarter before the Cowboys made a late run.
Silverado 56, Steveston London (Canada) 18 — Monet Salazar scored 16 points to lead the Skyhawks past the Sharks in the bronze consolation game.
Deja Siaki scored 11 points to help Silverado, which took over early. Teammate Jessica Chamberlain added 10 points.
Box scores:
Marshall Metro (Ill.) 62, Basic 31
Lakeside (Calif.) 65, Durango 27
Silverado 56, Steveston London (Canada) 18
Mt. Eden (Calif.) 39, Faith Lutheran 36