Las Vegas, Desert Pines advance to 4A girls title game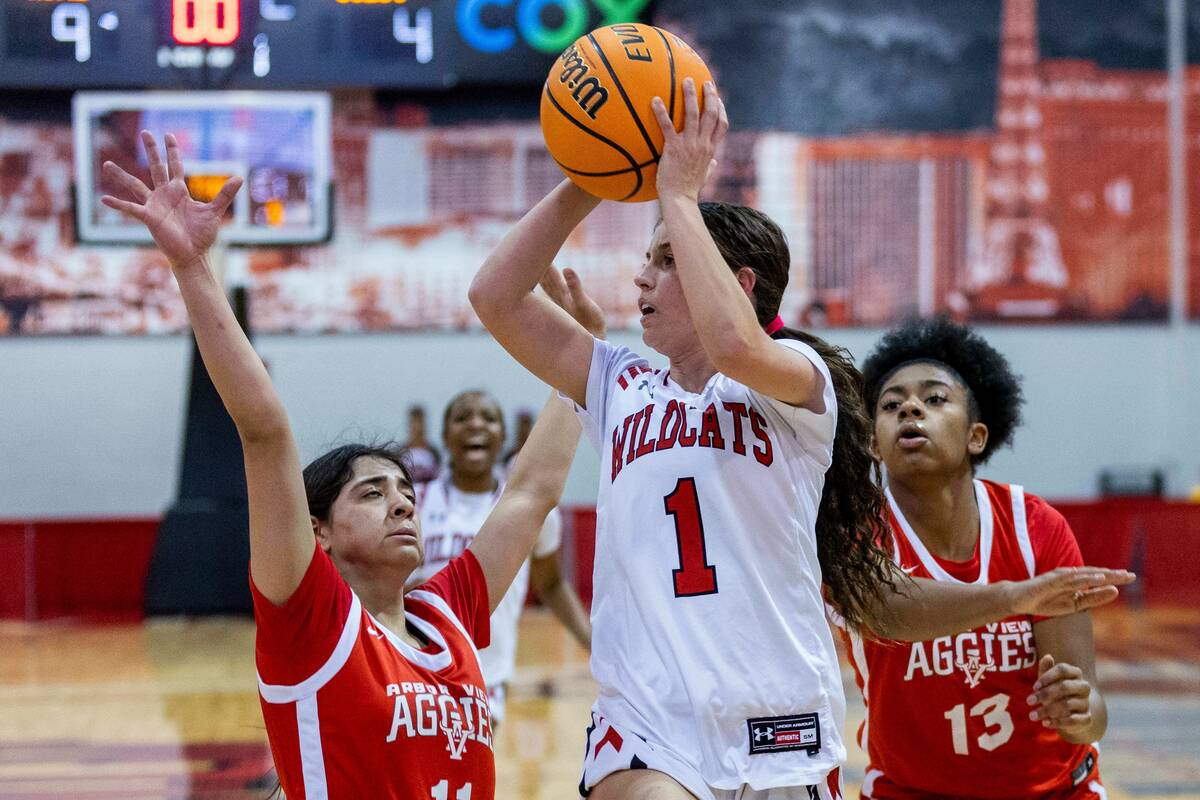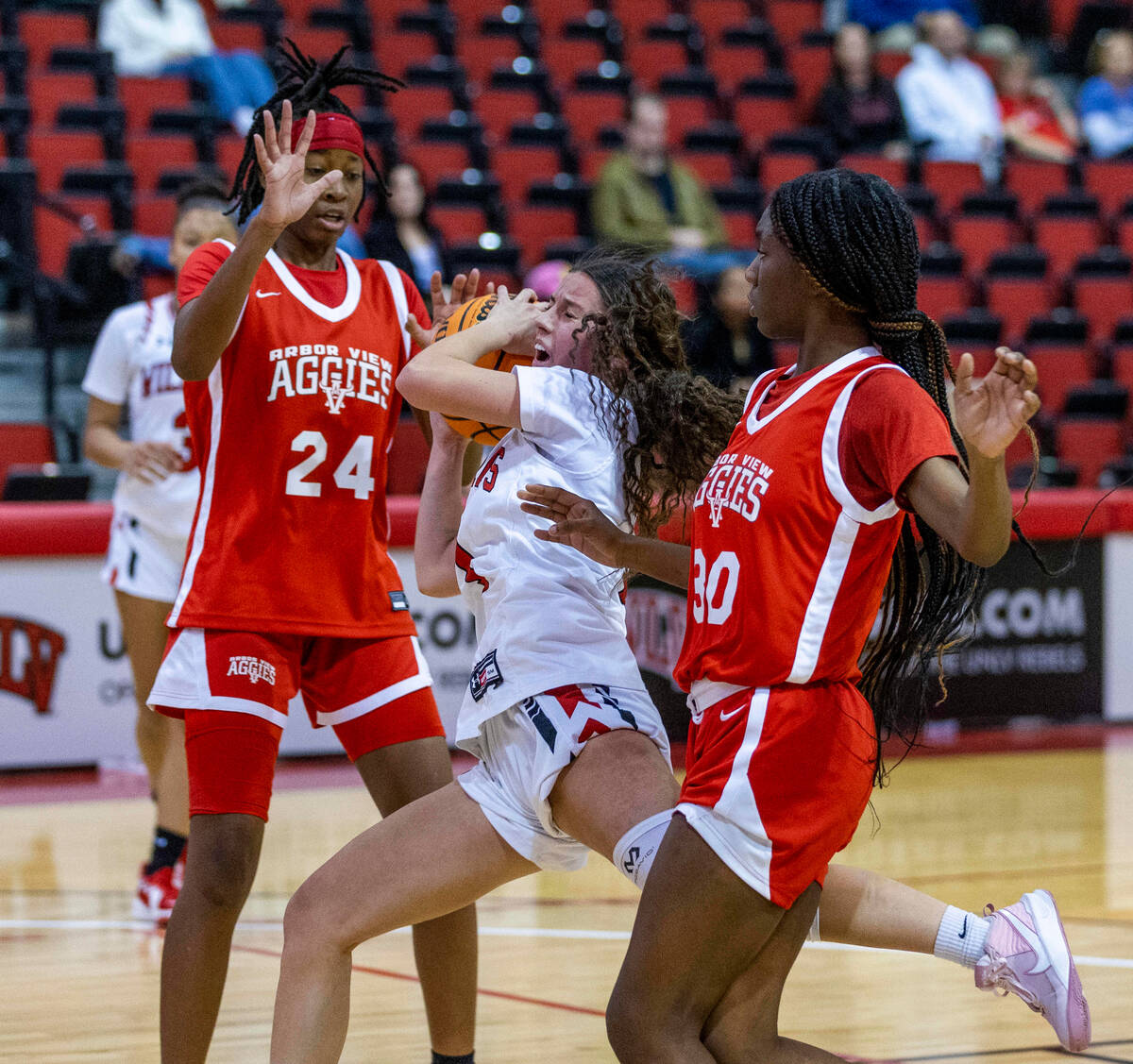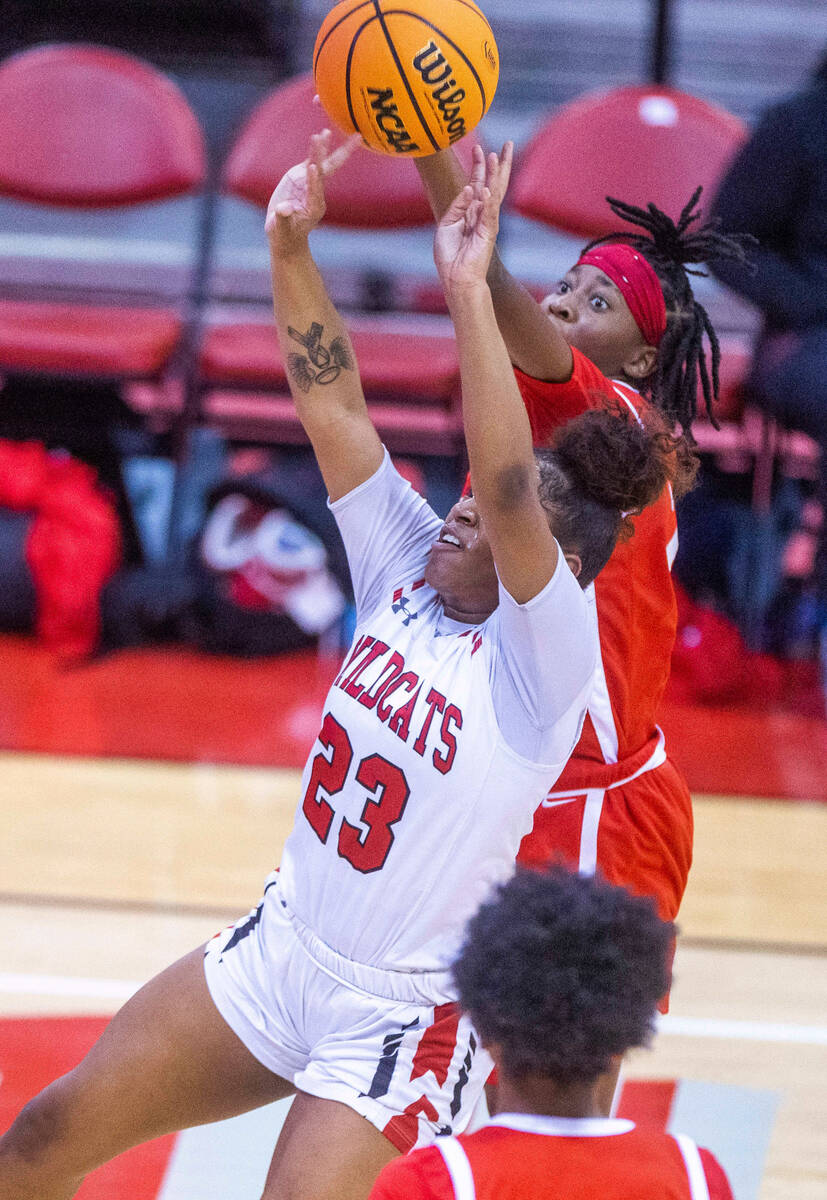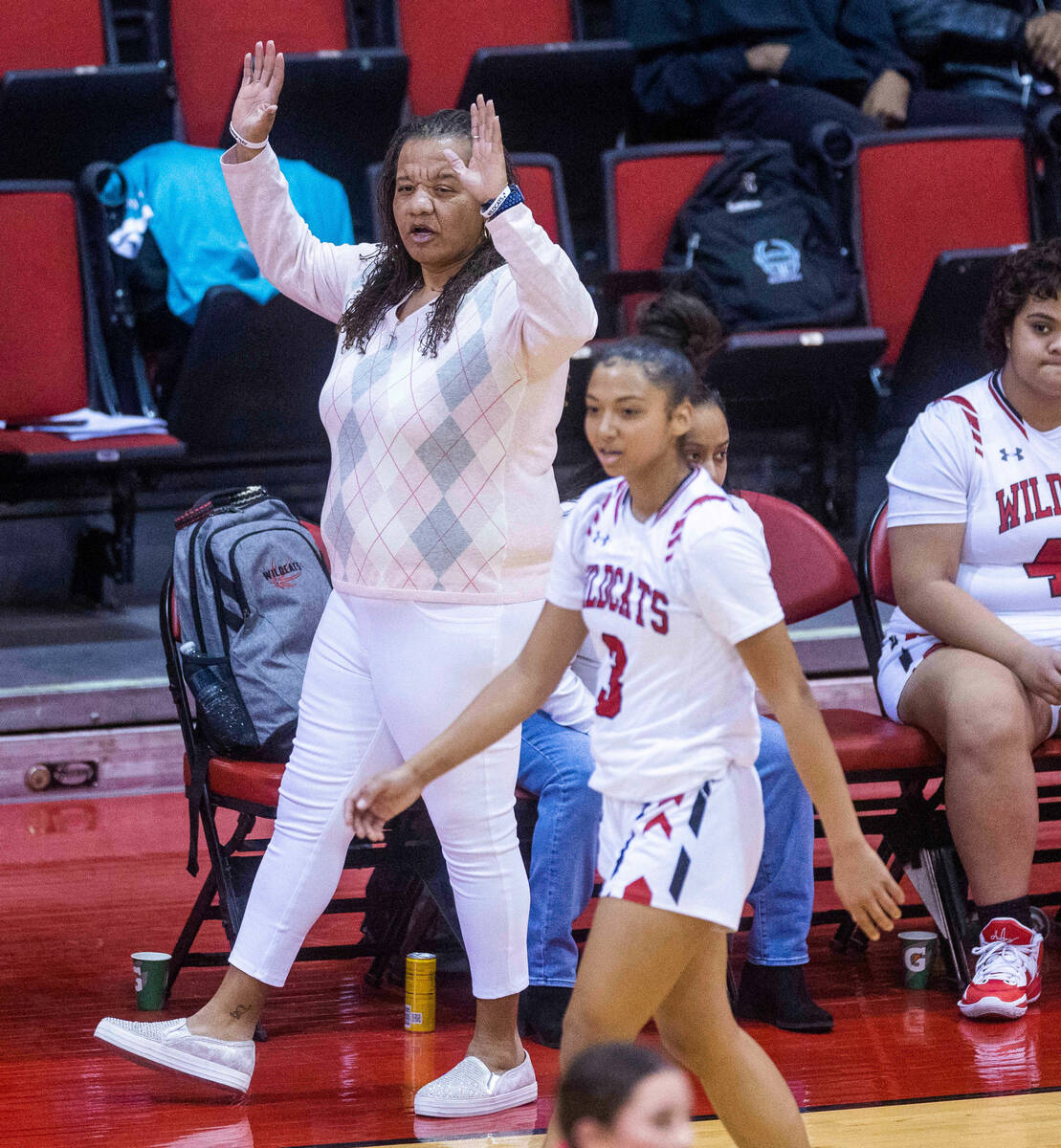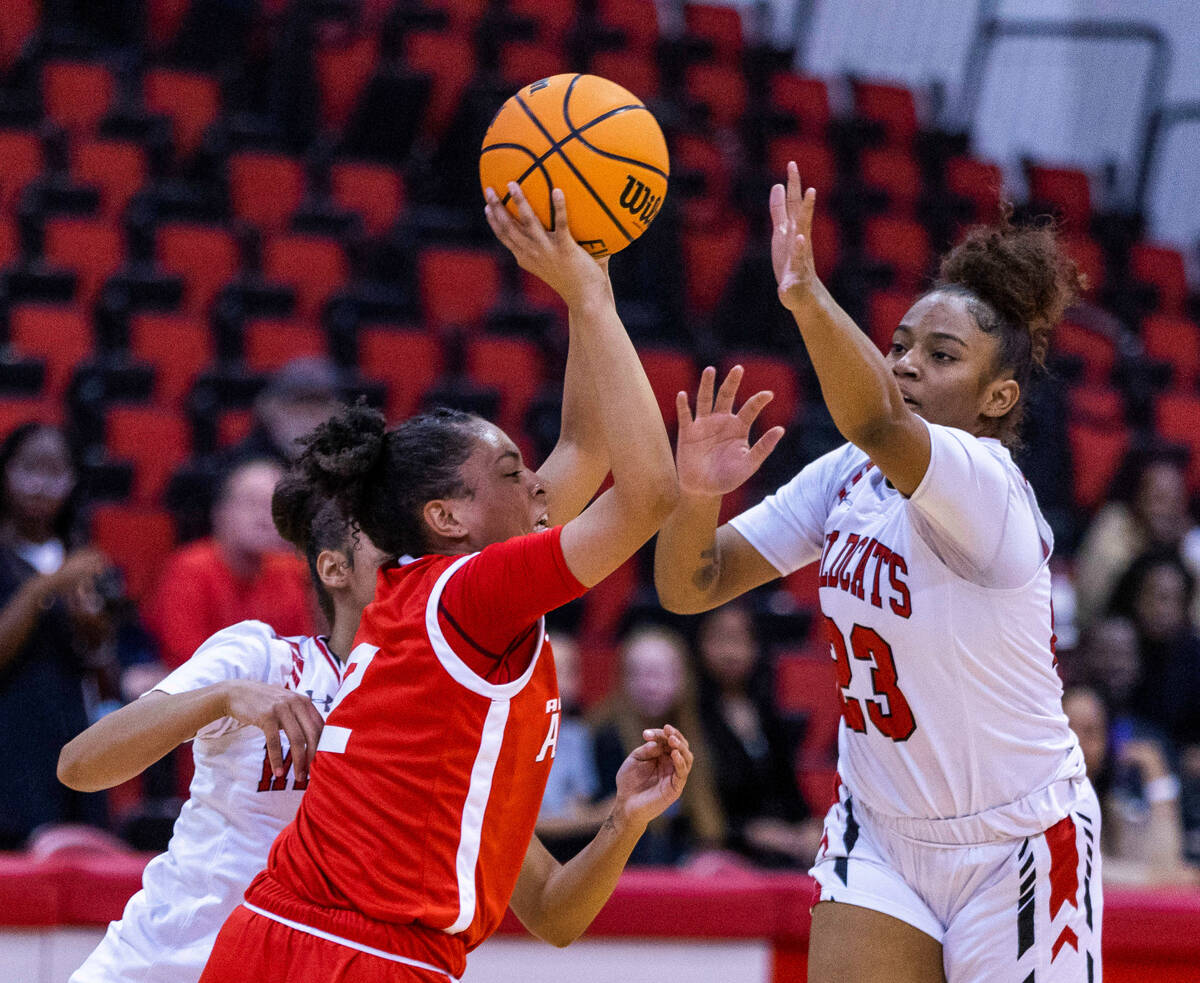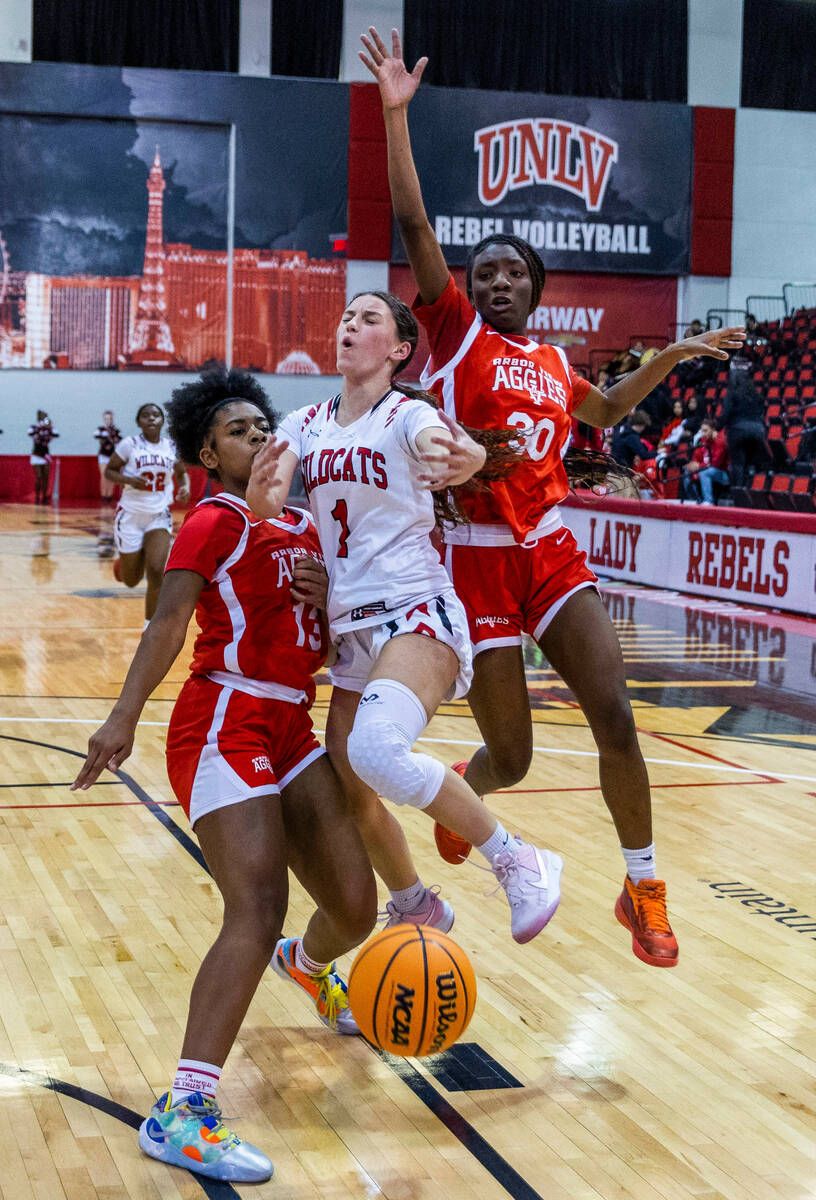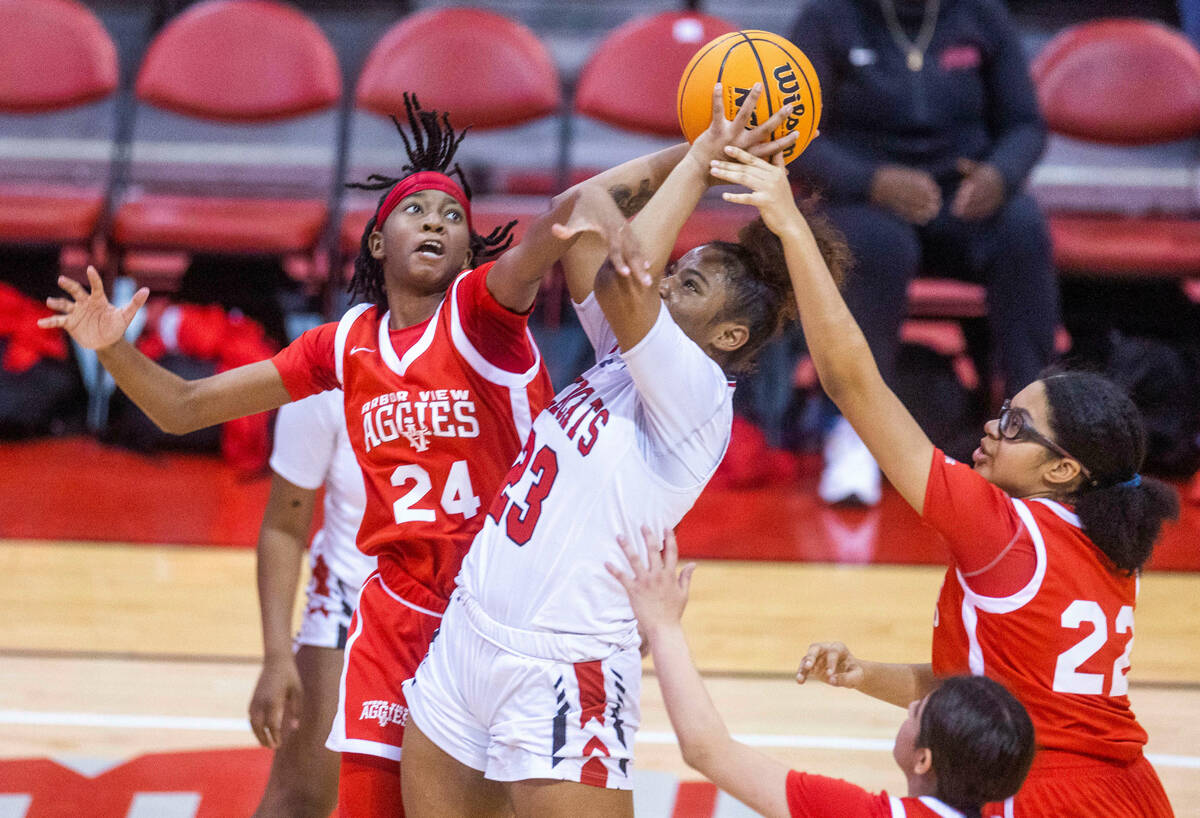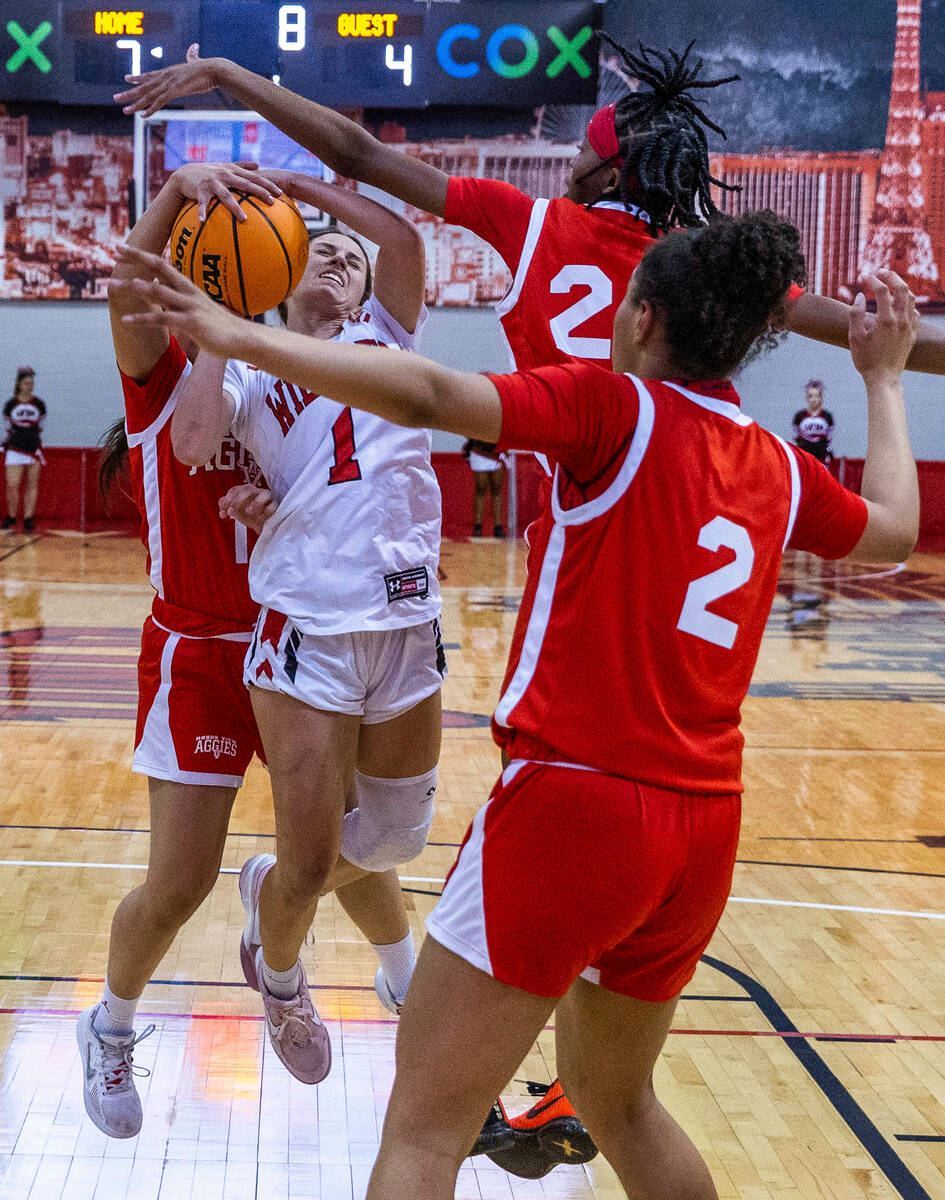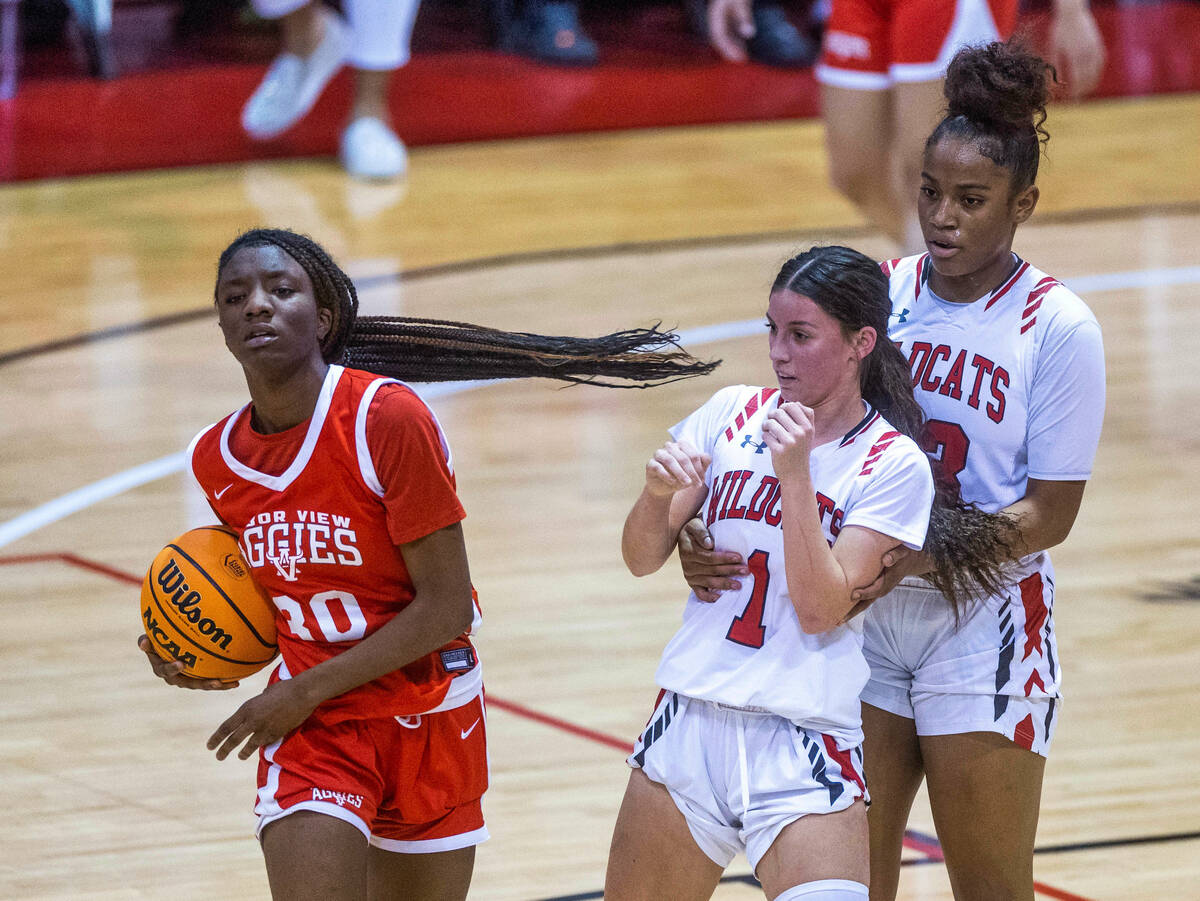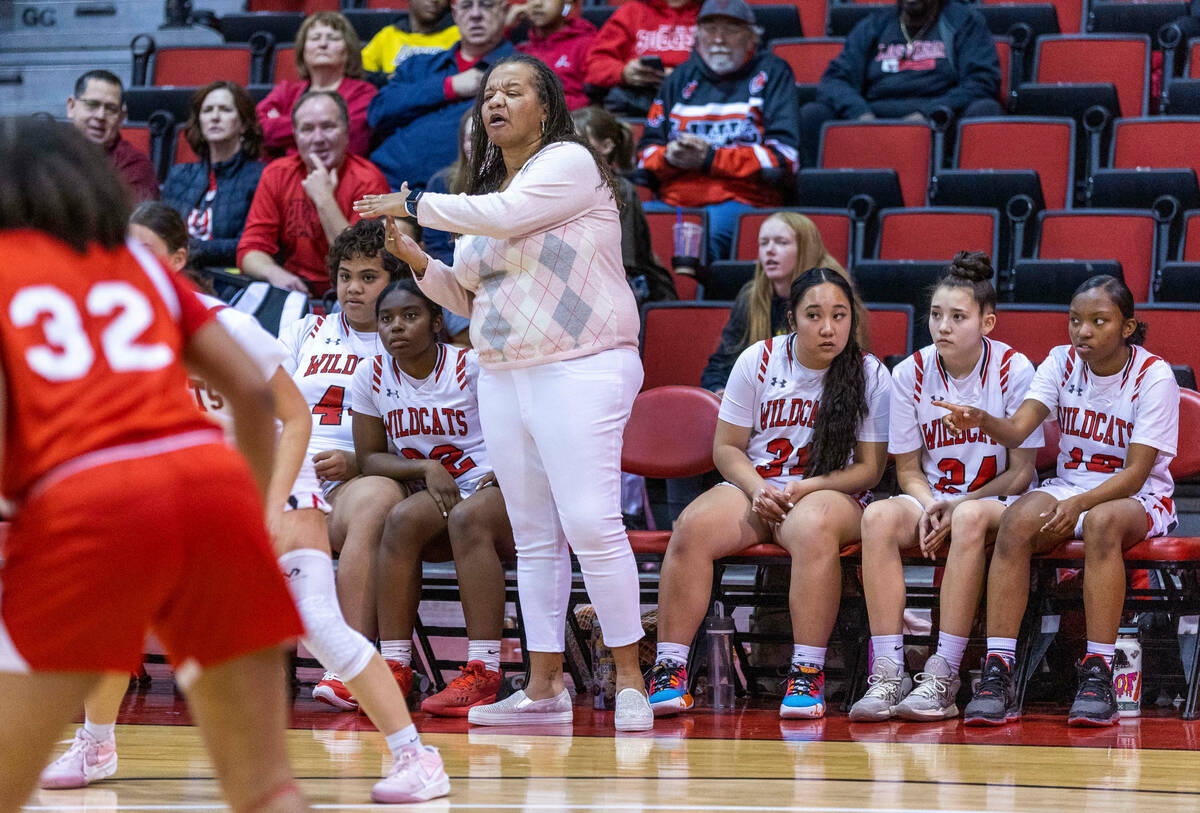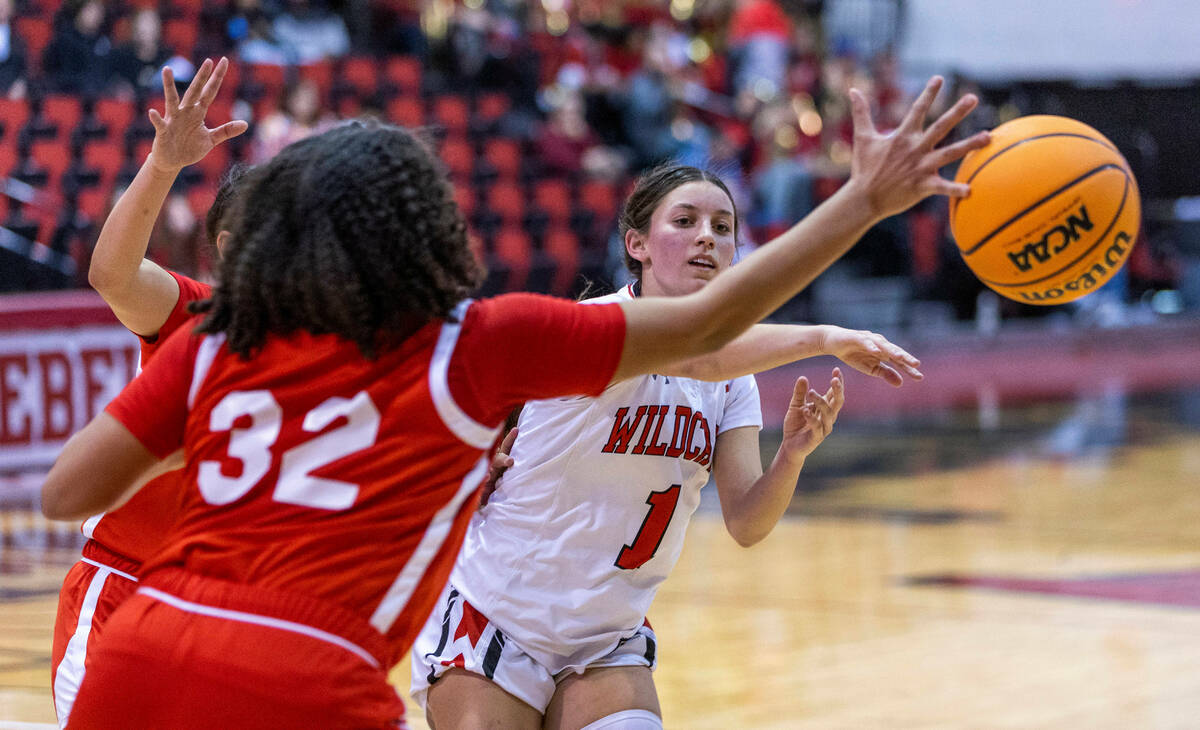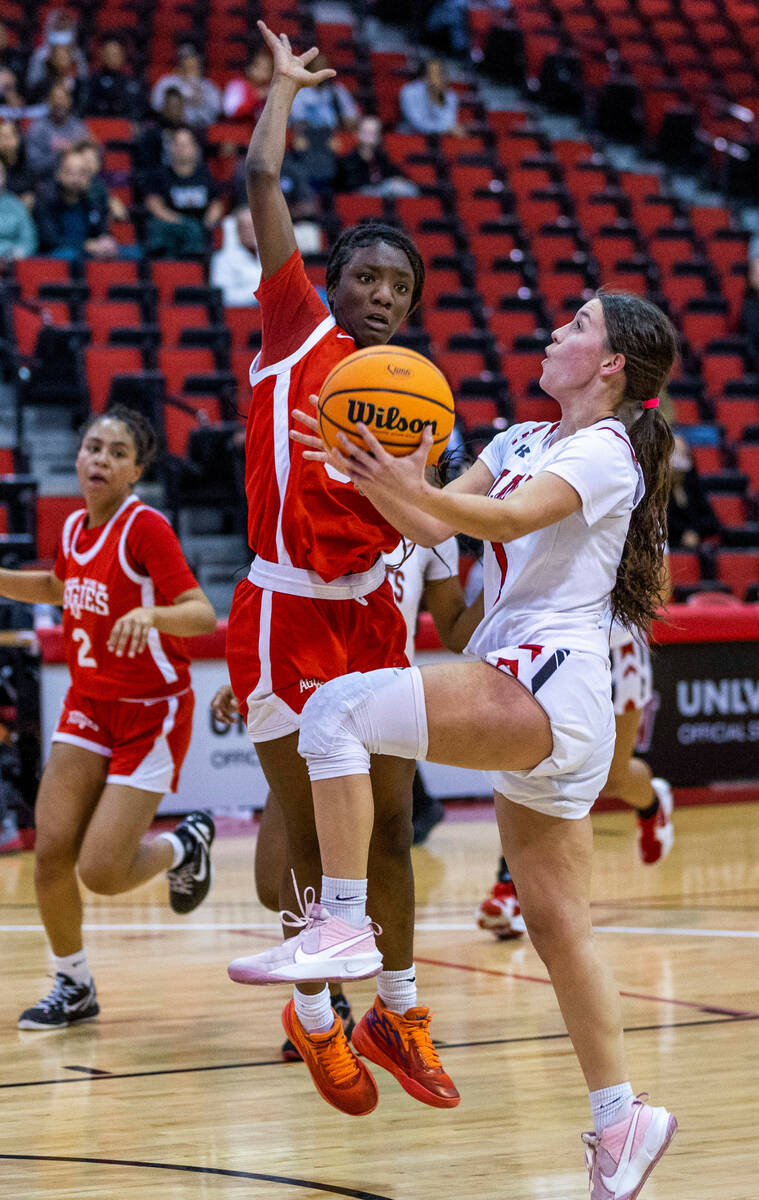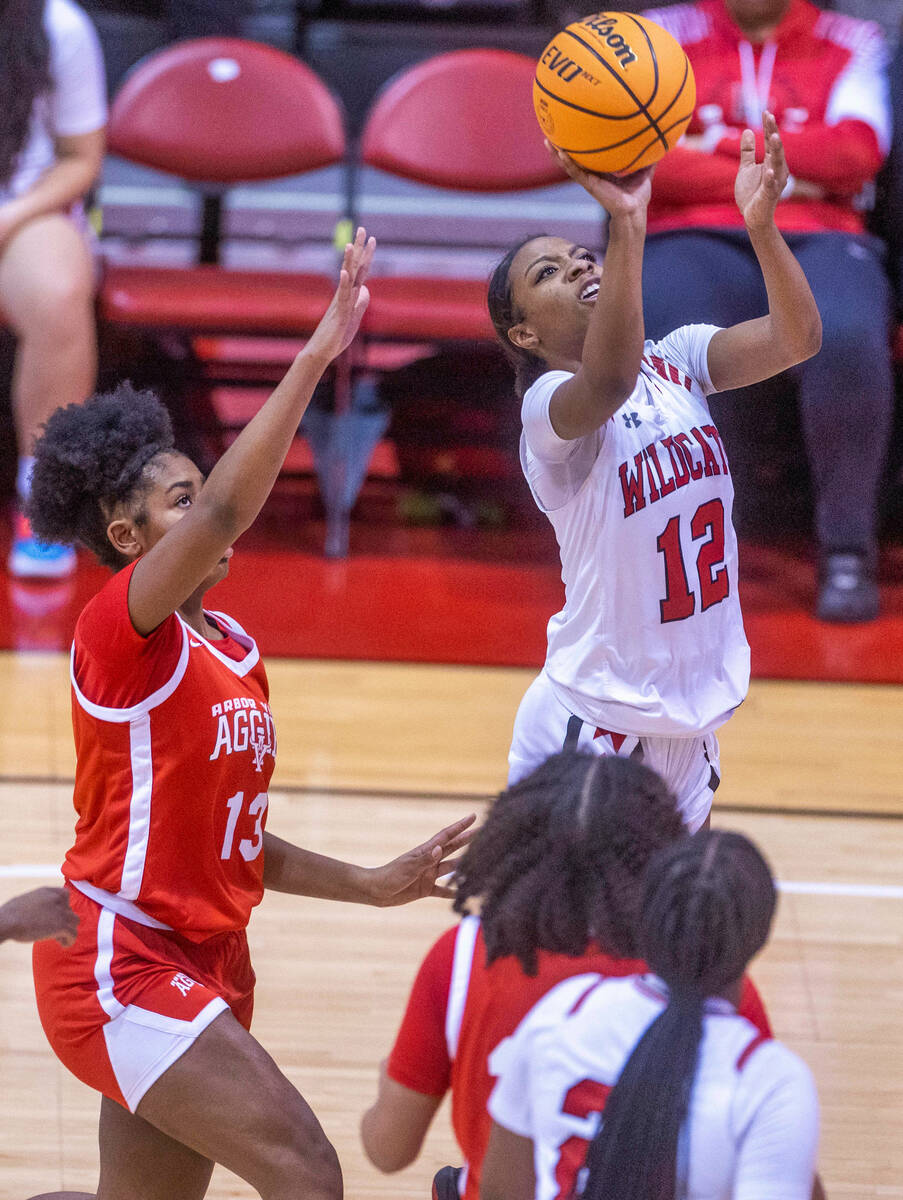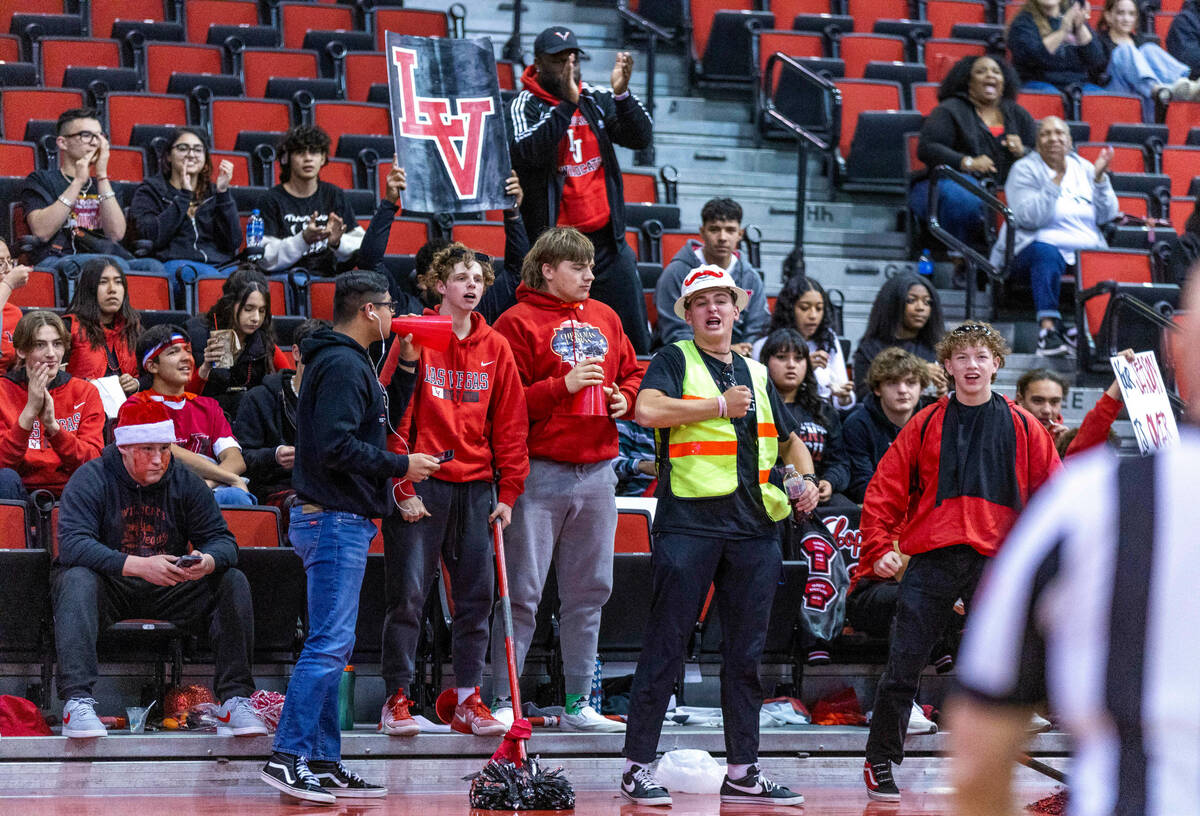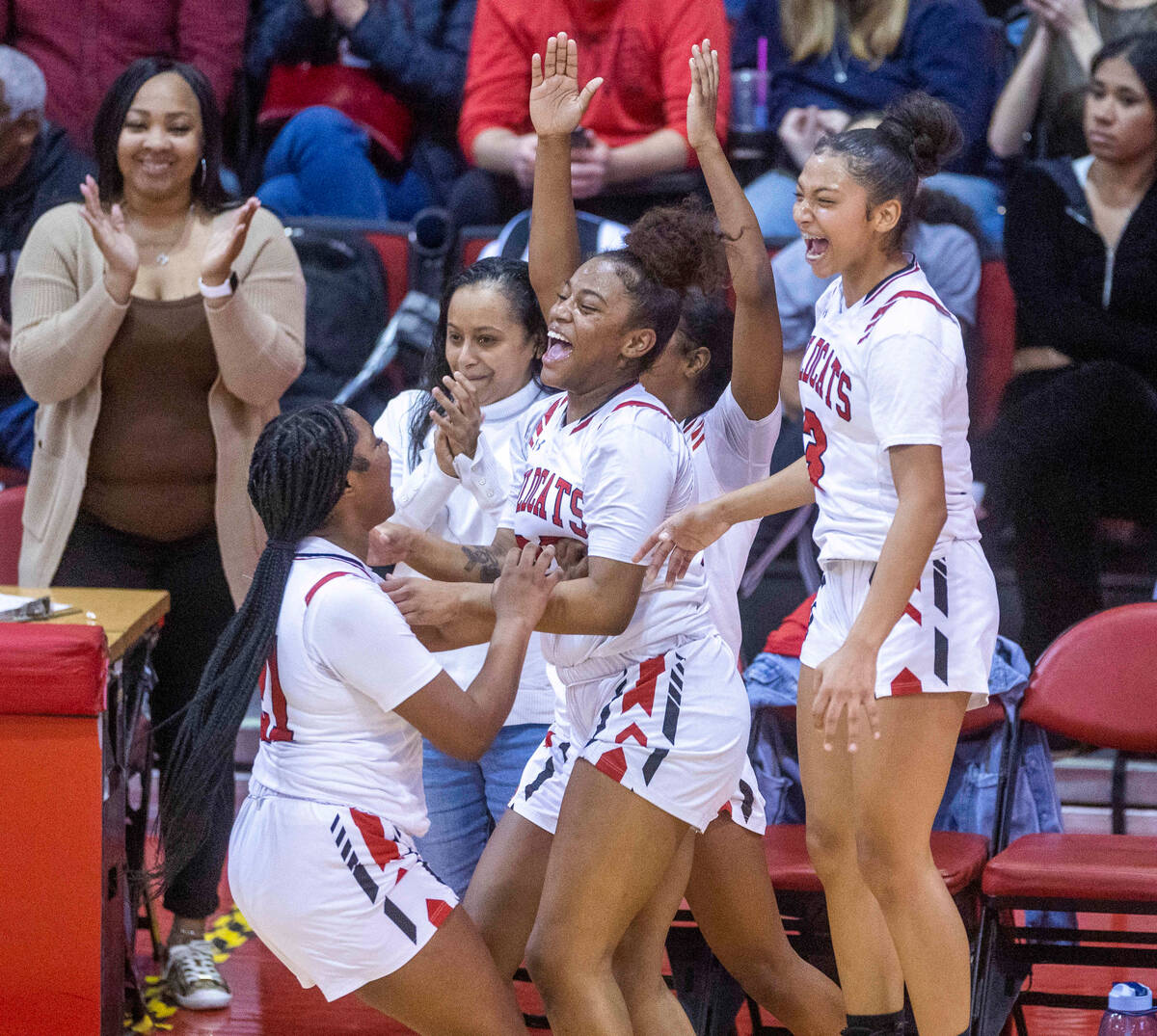 Las Vegas coach La Shondra Rayford said her team had a good practice Monday. And on the bus ride to Cox Pavilion, Rayford said she could see the confidence on her players' faces.
It was evident in their play as the Sky League champion Wildcats rolled to a 65-32 win over Arbor View in a Class 4A girls basketball state semifinal Tuesday.
Junior point guard Layla Faught scored 30 points and senior forward Kayla Terry added 24 for Las Vegas (20-8), which will face Mountain League champion Desert Pines — a 49-39 winner over Palo Verde in the other semifinal — in the 4A state title game at 5:30 p.m. Saturday at the Thomas & Mack Center.
Las Vegas defeated Desert Pines 57-44 in a state semifinal last year.
"As we rode over here, I could just tell just by how they were carrying themselves that they were ready to go," Rayford said.
Las Vegas put Arbor View (16-8) away in the third quarter when Faught and Terry did most of their damage. Faught scored 12 consecutive points in a minute-and-a-half stretch, and Terry scored nine as Las Vegas outscored Arbor View 23-10 in the third quarter.
"That's two 1,000-point scorers," Rayford said. "It's gotten to a point where (Faught) and (Terry) spoil me a little bit."
Leading by six points after the first quarter, Las Vegas turned up the defensive pressure. Its full-court press gave Arbor View fits as the Aggies went the final 5:21 of the second quarter scoreless. The Wildcats led 27-14 at halftime.
"As we're getting closer to the end of the season, it's getting better for us," Rayford said of the Wildcats' defense. "It's just started coming to fruition the way we like it."
Sophomore guard Araya Davis led Arbor View in scoring with 11 points off the bench, and junior wing Talyiah McKinney added eight. Las Vegas lost to Arbor View 56-54 at home on Dec. 7.
The Wildcats lost in last year's title game 43-25 to Clark. Rayford said the experience of making a run for the title last year paid dividends Tuesday and throughout the Wildcats' playoff run.
"You can't underestimate that type of experience," Rayford said. "I know we had some girls that were nervous when we got here early, but that leadership and experience from last year definitely carried us today."
Jaguars outlast Palo Verde
Neither Desert Pines nor Palo Verde found much offensive rhythm in the first half of their semifinal matchup, with 11 lead changes and four ties.
Desert Pines found just enough offense in the second half, outscoring Palo Verde 15-6 in the third quarter on its way to a 49-39 win in its 4A state semifinal.
"I just told them we have to turn up the intensity," Desert Pines coach Oscar Davis said. "We got to play how we play. That's how we play. … I knew that was going to give us our best shot."
Senior forward Dayana Wilder, sophomore guard Taveah Oliver and sophomore forward Ashanti Stewart each scored seven points for the Jaguars (25-3). Senior forward Halle McKnight led all scorers with 16 points for Palo Verde (16-8).
Desert Pines held a 25-21 halftime lead and used its pressure defense to limit Palo Verde's offensive rhythm in the second half. The Jaguars' length gave them an advantage in the post grabbing rebounds and winning loose balls.
"We got to play all four quarters like that," Davis said. "We know how we play."
Davis admitted the Jaguars didn't play their best game but said after getting back in game rhythm he expects his team to have a better start in its rematch with Las Vegas.
"It feels great," Davis said. "Last year we felt like we should have been in that game. We lost to a great Las Vegas team. But I knew coming in this year, we were going to be back in that game no matter what."
Contact Alex Wright at awright@reviewjournal.com. Follow @AlexWright1028 on Twitter.