Nevada Preps Girls Athlete of the Week: Bishop Gorman's Reina Bell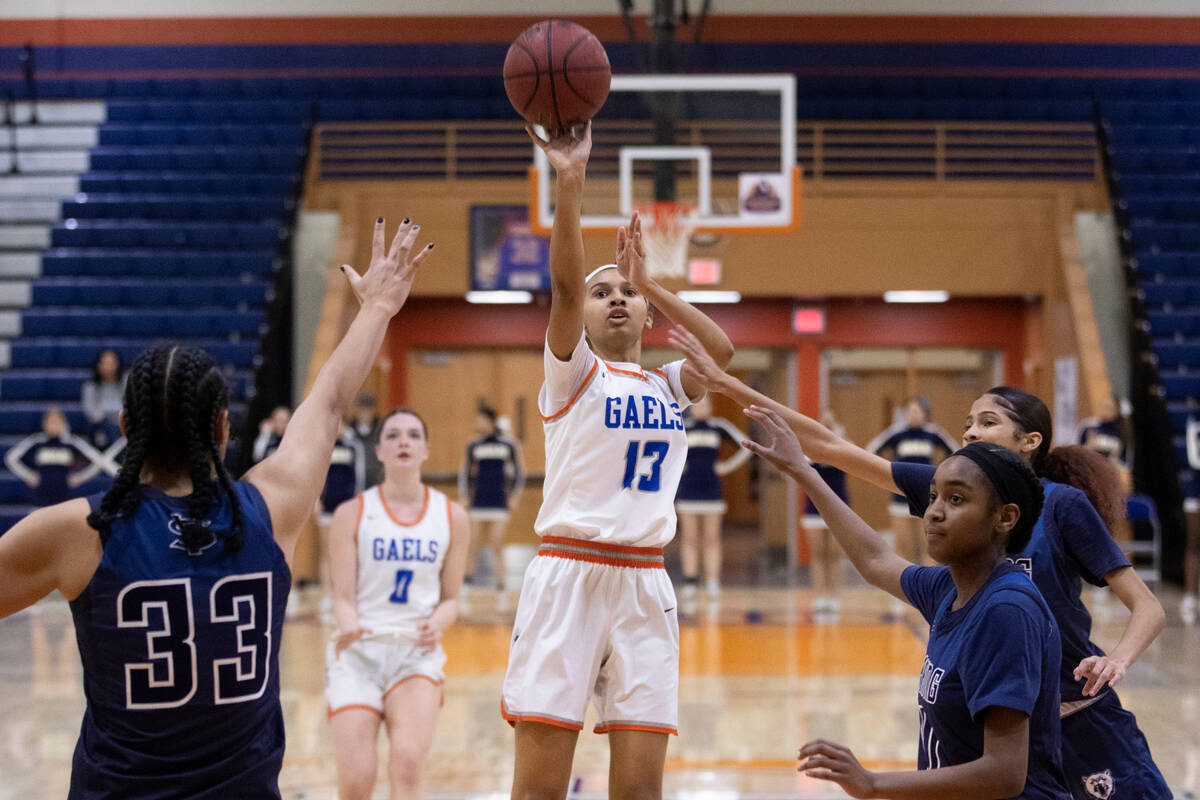 Before Bishop Gorman's girls basketball game against Palo Verde last week, senior guard Reina Bell said there was "a good energy" in the locker room.
With the Gaels returning home after a tournament in California where they went 1-3, Bell said they were ready to play and focus on starting the second half of their season on a good note.
"We were excited to be out there on our court," Bell said. "At the tournament we just played, we didn't have a great record. We were really looking to turn that around and get a win."
Bell scored 19 points to lead the Gaels in their 64-36 win over Palo Verde last Wednesday. For her efforts, she was named Nevada Preps Girls Athlete of the Week.
Bell has embraced being an all-around player. She said dominating on both ends of the floor with a "balanced game" has helped her and the Gaels find success.
"Just doing whatever it takes to help my team win because, at the end of the day, that's the whole goal," Bell said. "I just try and do what I can do during the game to give us the best chance possible."
As a senior, Bell said that mentality is important with a senior-heavy team. She has seen the team's maturity rise with the leadership on the floor.
"The seniors have definitely been taking over more and stepping up as leaders," Bell said.
In her final year of high school basketball, Bell said the Gaels' goal is to keep winning into the playoffs and get to the state tournament.
"I want to end my senior year off on a good note and with a bang, and know that I put in all the effort that I could," Bell said.
Contact Alex Wright at awright@reviewjournal.com. Follow @AlexWright1028 on Twitter.