Nevada Preps Girls Athlete of the Week: Centennial's Danae Powell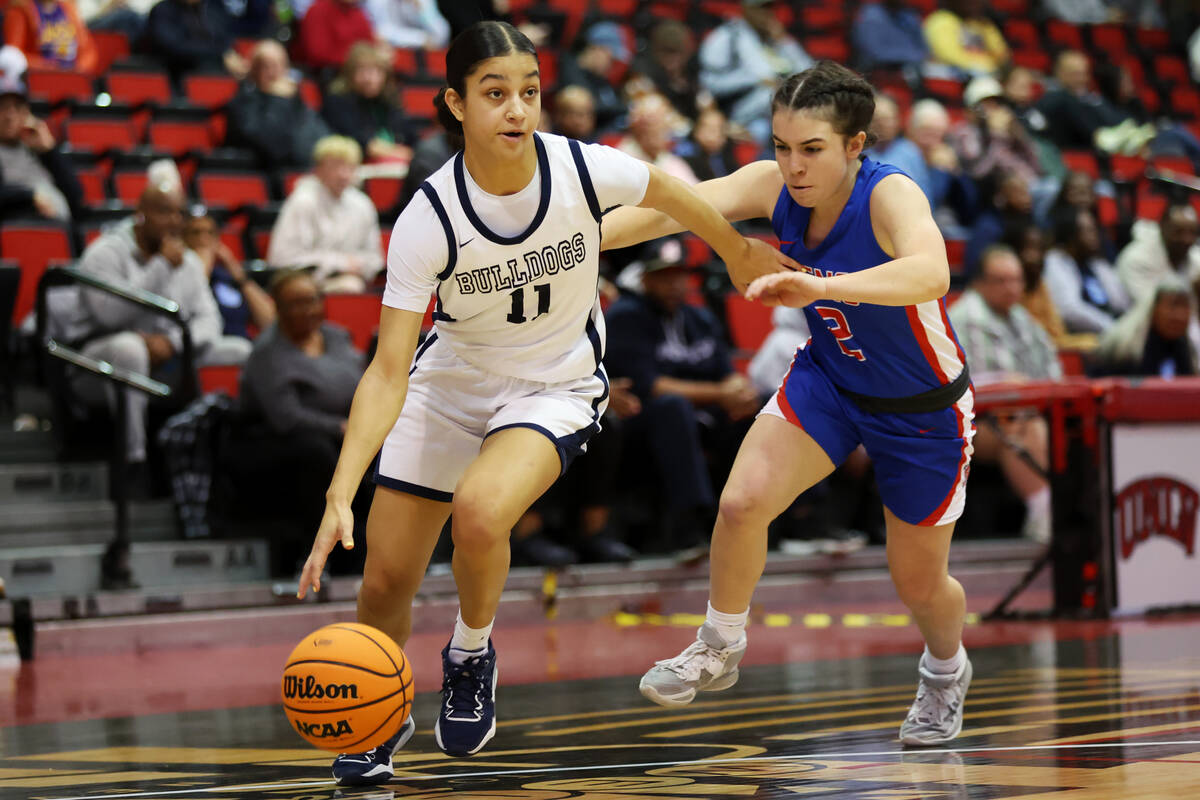 Before the start of the playoffs, Centennial junior guard Danae Powell was named the Class 5A offensive MVP by the Nevada Basketball Coaches Association.
Powell's offensive skill sets were on display during the state tournament.
She led the Bulldogs with 18 points in a 78-29 win over Reno High in the state semifinals Friday and scored 11 points in their 59-20 win over Coronado in the state title game Saturday.
For her efforts, she was named Nevada Preps Girls Athlete of the Week.
"It feels good," Powell said. "It's just all of the hard work we've done paying off."
Against Coronado, the Bulldogs used an 18-0 third-quarter run to put the game out of reach and finish the season on a 24-game winning streak. While Powell led the way in scoring, eight Bulldogs scored five points or more in a balanced scoring attack.
"We all share the ball. We all want everyone to do well," Powell said. "We share the ball well, and we make sure everyone eats."
Centennial used its defense to create offense in the win against Reno. The Bulldogs forced 27 turnovers that led to 43 points on the other end.
"I feel like we had ups and downs with defense in this game, but defense is just what wins games," Powell said Friday.
It's Centennial's eighth straight title and 14th overall under coach Karen Weitz, which ties her for the most state titles in Nevada.
As Centennial has continued its dominance, Powell said the support from the school and past players had added a special meaning to winning a state championship.
"We have great alumni," Powell said. "We have great women who have done successful things in our program. So it just feels good to be a part of that."
Contact Alex Wright at awright@reviewjournal.com. Follow @AlexWright1028 on Twitter.