Nevada Preps Girls Athlete of the Week: Las Vegas High's Layla Faught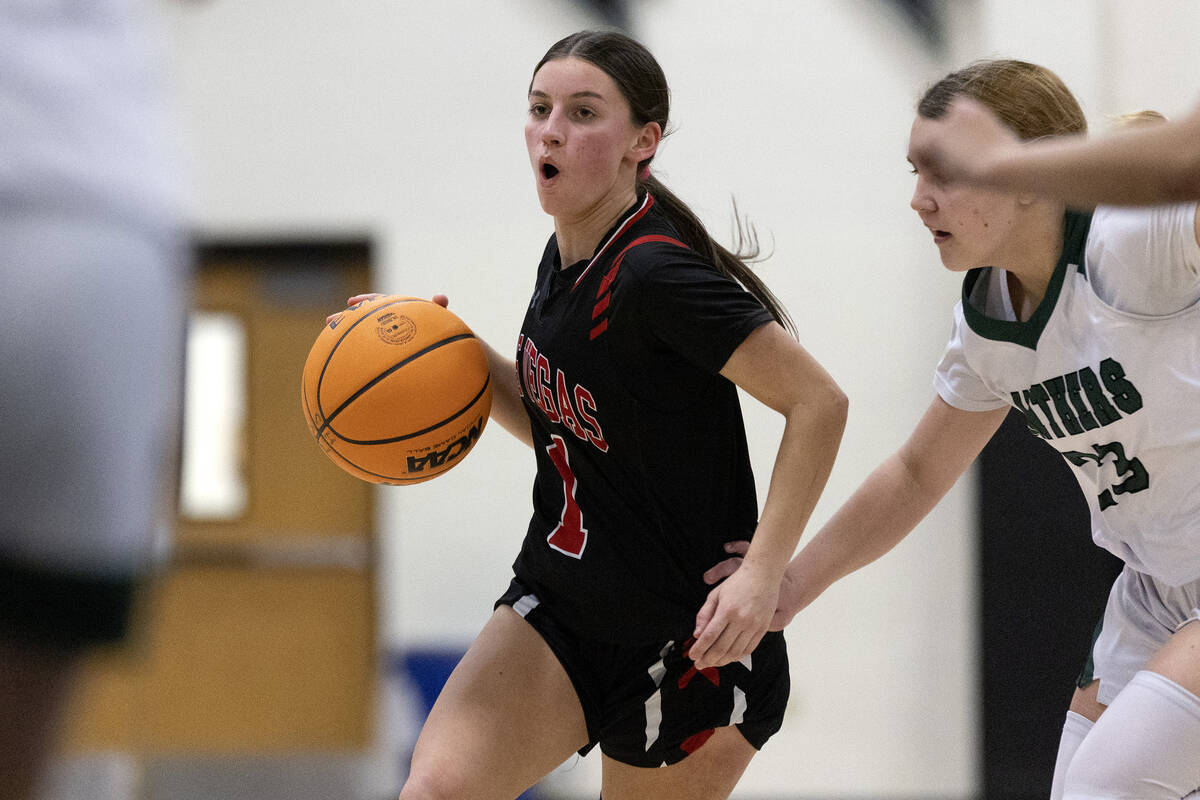 During Las Vegas High's road game against Cheyenne, junior point guard Layla Faught drove to the basket and made a layup.
To Faught's surprise, all of her teammates and the Wildcats' support section erupted.
"Everyone went crazy, and I was like 'what's going on?'' Faught said. "Then we called a timeout, and they told me what I just accomplished and I had no idea."
That layup put Faught past the 1,000 career point mark. She scored 30 in a 75-19 win over the Desert Shields on Wednesday. For her efforts, she was named the Nevada Preps Girls Athlete of the week.
"It felt good," said Faught, who missed out on her freshman year because of the COVID-19 pandemic. "I never really paid attention to stats or anything like that, so it was really cool, just seeing what I've done."
During pregame warmups, Faught said she felt confident in her shot. She said as an undersized player, she's always working on improving her shot, saying she takes more than 300 a day.
Along with becoming a better shooter, Faught said she has become a better ball handler.
"I've had to handle the ball in different situations, and it's definitely improved," she said.
The Wildcats lost in last year's Class 4A state title game. Faught said the experience helped her and her teammates learn how to work together and give them confidence that they can make another run this season.
Las Vegas won the Sky League championship for the second straight season, but Faught said the Wildcats' lone league loss has helped remind the team of the focus needed to win a state title.
"It's helped us in the end to get us more focused," she said. "We've realized that it isn't all easy. We need to lock in and be ready and get focused for the playoffs."
Contact Alex Wright at awright@reviewjournal.com. Follow @AlexWright1028 on Twitter.