Nevada Preps Girls Athlete of the Week: Liberty's Adrienne Puletasi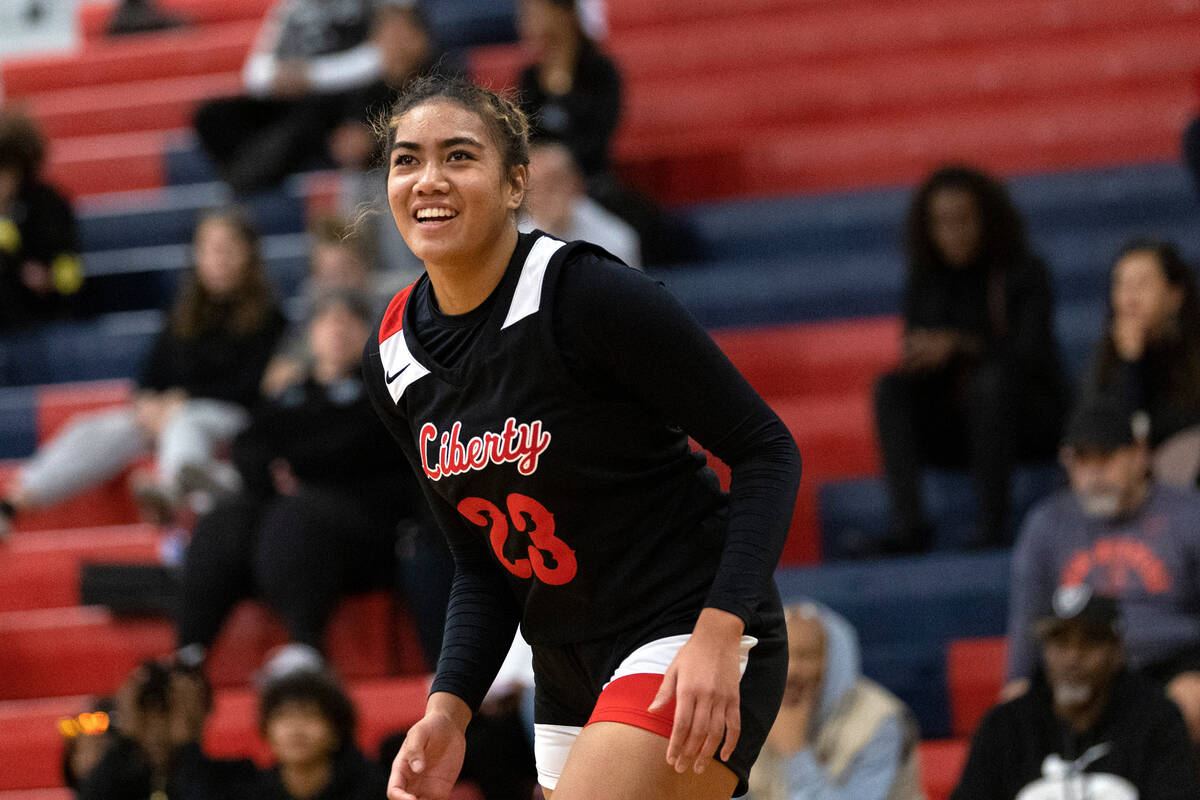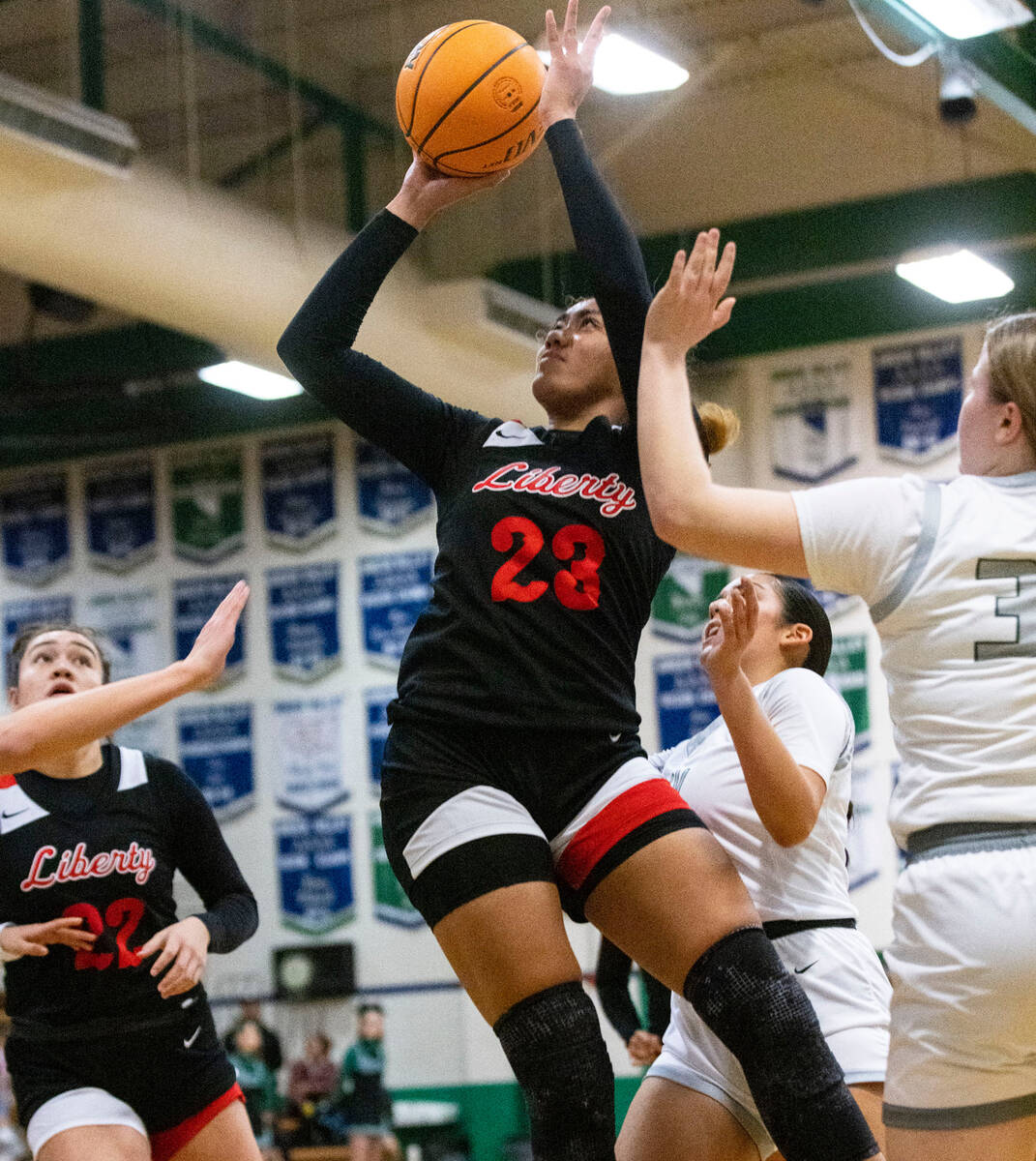 Liberty forward Adrienne Puletasi was looking forward to the Patriots' game against Bishop Gorman last week.
The 6-foot senior said that in her time playing high school basketball, she has viewed the Gaels as a standard in the sport.
"I've always seen Gorman as the top team in Nevada ever since I was a freshman," Puletasi said. "I felt like I had to do something in order to help the team win."
Puletasi did just that. She scored 23 points to lead the Patriots to a 59-53 road win against Bishop Gorman last Wednesday. For her efforts, she was named Nevada Preps Girls Athlete of the Week.
While Puletasi had her own motivations, she said the highlight was seeing her teammates contributing in the close game.
"Mostly what I remember was celebrating my teammates whenever they would get a bucket," Puletasi said. "It would give all of us and our bench adrenaline, and we would get so hyped."
Being a senior, Puletasi said it's important for her to help establish team chemistry. She said that with the more time she and her teammates have spent together, they have become more of a "family."
"I try to keep (the chemistry) and maintain it as we all play for each other," Puletasi said. "That's how I try to keep it where we all understand each other better."
As Puletasi closes out her high school career, she said she'll leave Liberty feeling fulfilled with what she has accomplished.
"As a senior, I feel like my goals that I wanted to accomplish have been accomplished," Puletasi said. "Just being there for my team and helping my team out, I feel like I do very well with that. I'm just happy to be a part of the Liberty High School basketball program."
Contact Alex Wright at awright@reviewjournal.com. Follow @AlexWright1028 on Twitter.