Roundup: Analiyah Matthews scores 23 to lead Durango
January 16, 2018 - 10:03 pm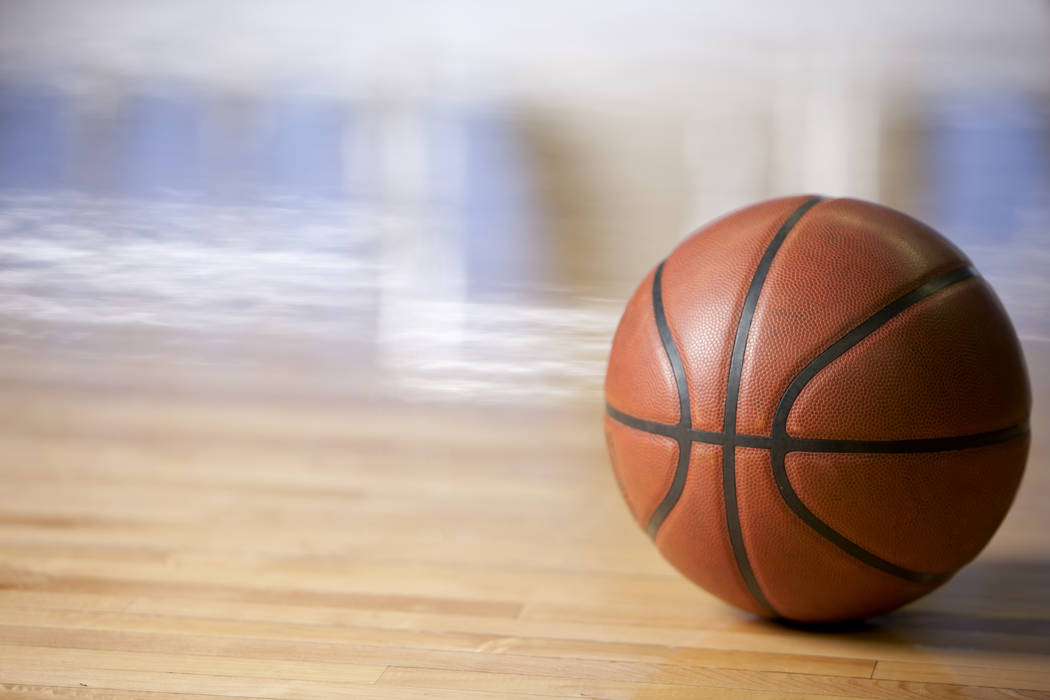 Analiyah Matthews had 23 points to power Durango's girls basketball team to a 49-35 home victory over Sierra Vista on Tuesday.
Dar'Juanah Harris had nine points for the Trialblazers, who led 28-12 at halftime.
Iymoni Burrell had 12 points for the Mountain Lions, and teammate Shania Harper had 11 points.
Legacy 65, Faith Lutheran 35 — At Legacy, Taeha Pankey led four players in double figures with a game-high 20 points as the Longhorns routed the Crusaders.
Sam Greene had 12 points, and Maiah Yearwood supplied 11 points and nine rebounds for Legacy. Rory Carter added 11 points for the Longhorns, who led 44-28 at halftime
Ellie Fried led Faith Lutheran with 13 points.
Cimarron-Memorial 62, Desert Pines 27 — At Desert Pines, Yesenia Wesley-Nash paced four players in double figures with 14 points as the Spartans defeated the Jaguars.
Elise Young, Chynna Torrence, and Tasia Moore each scored 10 points for Cimarron, which pulled away from Desert Pines with a 15-1 fourth quarter advantage.
Elasjanae Burns scored 11 points for Desert Pines.
Canyon Springs 50, Valley 25 — At Valley, Jeanette Fine had 11 points to lead the Pioneers over the Vikings.
Iyani Hayden scored nine for Canyon Springs.
Jeuzel Pollins had nine points for Valley.
Bishop Gorman 68, Bonanza 19 — At Bonanza, Lexi Kruljac scored 13 to help the Gaels beat the Bengals.
Shaira Young scored 12 points for the Gaels, and Olivia Smith had 10 points.
Kerianne Reilly had eight points for the Bengals.
Rancho 42, Las Vegas 9 — At Rancho, Kyndal Ricks scored 18 points as the Rams defeated the Wildcats.
Lea Williams added 11 points for Rancho, which led 23-3 at halftime and held Las Vegas scoreless in the fourth quarter.
Cortney Stark scored four points for Las Vegas.
Chaparral 54, Tech 17 — At Tech, Riahana Davis scored 16 points to lead the Cowboys to awin over the Roadrunners.
Addison Auvil added 10 points for Chaparral, which jetted to a 40-14 halftime lead and held Tech scoreless in the third quarter.
Claira Eaton scored six points for Tech.
Boulder City 40, Del Sol 29 — At Del Sol, Keely Alexander scored 11 points in the Eagles' win over the Dragons.
Jazmine Simpson had 11 points for the Dragons.
Moapa Valley 49, Sky Pointe 11 — At Overton, Andalin Hillstead scored 13 points, as the Pirates rolled past the Eagles.
Ashlyn Western had eight points, and junior varsity call-up Annabel Lounsbury added seven points for Moapa Valley.
Democracy Prep 55, Lake Mead 30 — At Democracy Prep, Sharmayne Finley scored 29 points as the Blue Knights beat the Eagles.
J'Laiya Regan added 10 points for Democracy Prep, which led 14-3 after one quarter.
Lauryn Freund had 12 points to lead Lake Mead, and teammate Rebekah Fuller scored 10.
Lincoln County 61, Adelson Scool 22 — At Panaca, Brooklyn Hafen scored a game-high 19 points as the Lynx downed the Lions.
Hailey Hooge added eight points for Lincoln County, which led 36-6 at halftime.
Caroline Altman scored 16 points to lead Adelson School.
Needles 58, Laughlin 19 — At Needles, California, Preslee Murch scored 31 points to help the Mustangs rout the Cougars.
Paige Murch scored eight points for the Mustangs.
Lori Morgan had eight points for Laughlin.
Calvary Chapel 52, Mountain View 8 — At Calvary Chapel, Jialing Inguanza scored 18
points to help the Lions run over the Saints.
Taliah Brown had 12 points for the Lions, and Tyra Perkins scored 11.
Jordan Spriggs led the Saints with six points.
Box scores:
Calvary Chapel 52, Mountain View 8
Cimarron-Memorial 62, Desert Pines 27
Democracy Prep 55, Lake Mead 30
Lincoln County 61, Adelson Scool 22
Moapa Valley 49, Sky Pointe 11