Roundup: Del Sol edges Tech in double overtime
January 30, 2018 - 9:59 pm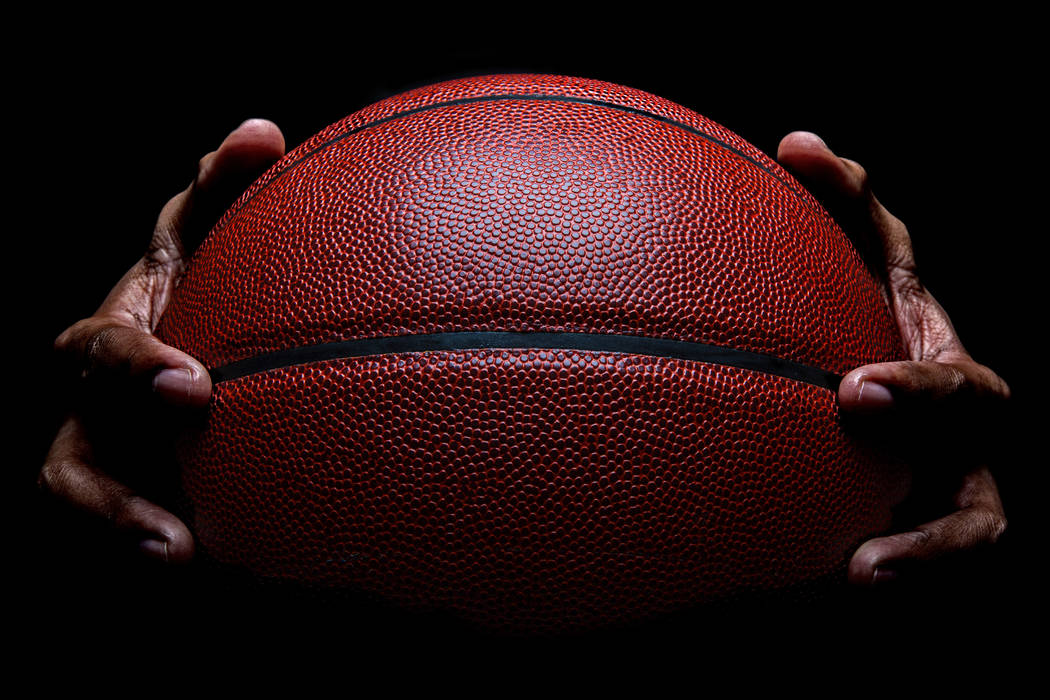 Lajaei West hit two free throws with 0.1 seconds remaining in the second overtime to lift Del Sol's girls basketball team to a 48-47 home victory over Tech.
Yaneli Rodriguez had 14 points for the Dragons, and West finished with 13 points.
Markay Merchant added 12 points for Del Sol, which got seven points from Jazmine Simpson.
Jazlyn Domingo-Naval Naval scored 19 points to pace Tech.
Spring Valley 69, Sierra Vista 33 — At Sierra Vista, Deja McDonald scored 14 points to lead 12 scorers, as the Grizzlies topped the Mountain Lions.
Essence Booker had 10 points, and teammates Ella Zanders and Chelsea Camara each added eight for Spring Valley.
Shania Harper added 12 points and 10 rebounds to lead Sierra Vista.
Moapa Valley 44, Rancho 43 — At Rancho, Lainey Cornwall scored 17 points, including two free throws with one second remaining, as the Pirates edged the Rams.
Kaitlyn Anderson had 10 points for Moapa Valley, which made six 3-pointers.
Kyndal Ricks scored 15 points, and teammate Lea Williams added 10 points for Rancho.
Boulder City 40, Virgin Valley 35 — At Mesquite, Keely Alexander had 13 points, and Setia Cox scored 12 as the Eagles held off the Bulldogs.
Madison Manns added seven points, and Ellie Howard scored six for Boulder City, which trailed 24-20 after three quarters.
Nathalie Lagamayo scored a game-high 16 points for Virgin Valley.
Valley 52, Las Vegas 30 — At Las Vegas High, Lauren Shockley scored 16 points to lead the Vikings to the victory over the Wildcats.
Jeuzel Pollins had 15 points, and Kiara Brown scored 12 for Valley, which built a 24-15 halftime lead.
Aira Maigue scored nine points for Las Vegas.
Durango 46, Bonanza 33 — At Durango, Analiyah Matthews had 18 points to help the Trailblazers rally past the Bengals.
Laila Loring had nine points, and Dar'Juanah Harris scored eight for Durango, which trailed 14-7 after one quarter but led 17-15 at halftime.
Maysan Raleigh had 14 points, and teammate Madeline Gonzalez supplied 12 points for Bonanza.
Bishop Gorman 57, Clark 13 — At Clark, Olivia Smith scored 17 points as the Gaels rolled over the Chargers.
Georgia Ohiaeri and Izzy Westbrook each scored eight points for the Gaels.
Calvary Chapel 40, The Meadows 15 — At Calvary Chapel, Tyra Perkins had a triple-double with 26 points, 15 steals and 12 rebounds to lead the Lions over the Mustangs.
Calvary Chapel outscored the Mustangs 24-4 in the second half.
Needles 52, Mountain View 15 — At Needles, California, Preslee Murch scored 20 points as the Mustangs rolled past the Saints.
Imani Evans added 10 points for Needles, which led 24-2 after one quarter and 37-2 at the half.
Jordan Spriggs had 10 points for Mountain View.
Laughlin 52, Adelson School 12 — At Adelson School, Lori Morgan had 14 points, and Jasmine Donnett scored 10 as the Cougars rolled past the Lions.
Laughlin held Adelson School scoreless in the first and fourth quarters.
Caroline Altman scored eight points for Adelson School.
Word of Life 29, Indian Springs 25 — At Indian Springs, Taliyah Wilson scored 14 points to help lift the Eagles over the Thunderbirds.
Aniyah Brown added nine points for Word of Life.
Kayla Noyes scored eight points to lead Indian Springs.
Box scores:
Boulder City 40, Virgin Valley 35
Calvary Chapel 40, The Meadows 15
Laughlin 52, Adelson School 12
Spring Valley 69, Sierra Vista 33
Word of Life 29, Indian Springs 25