Roundup: Dre'una Edwards sets tone in victory as Liberty braces for league play
January 6, 2018 - 8:49 pm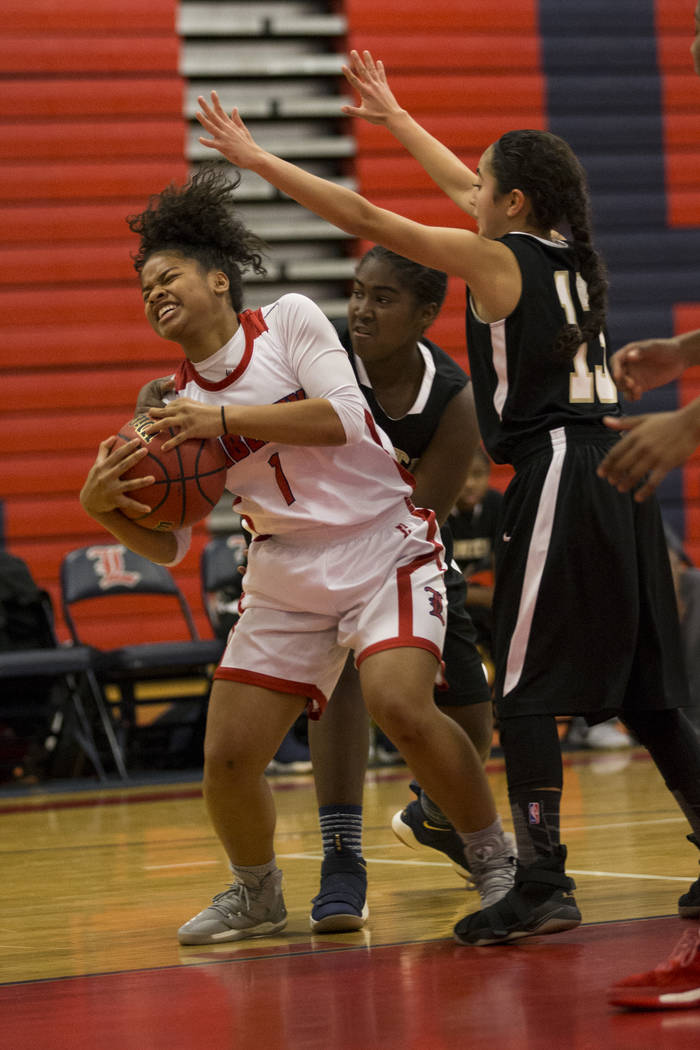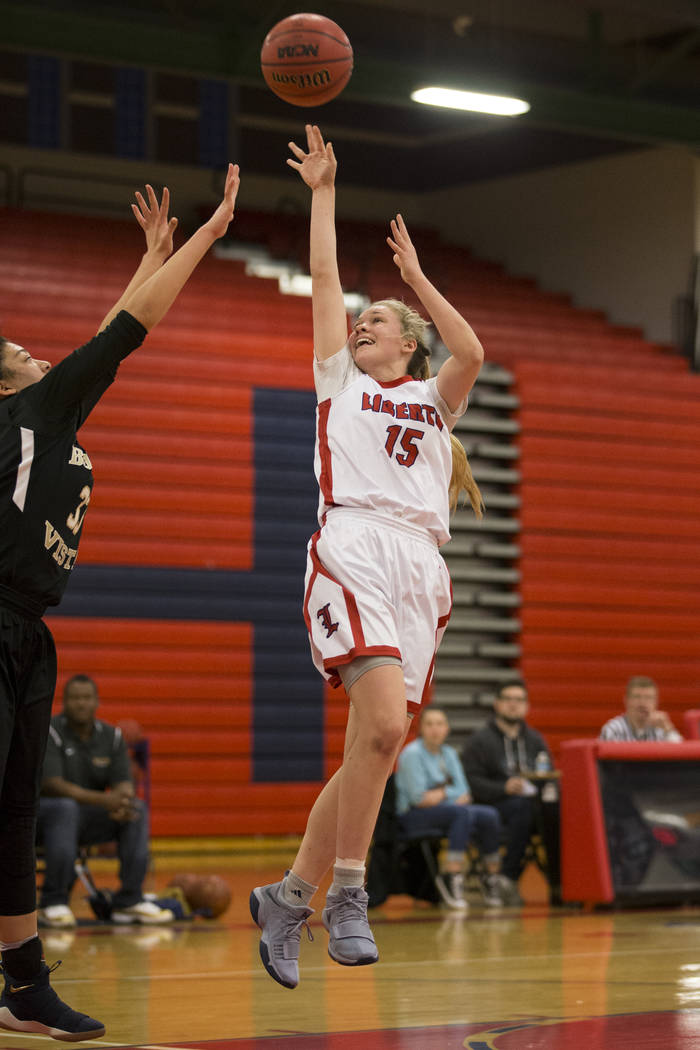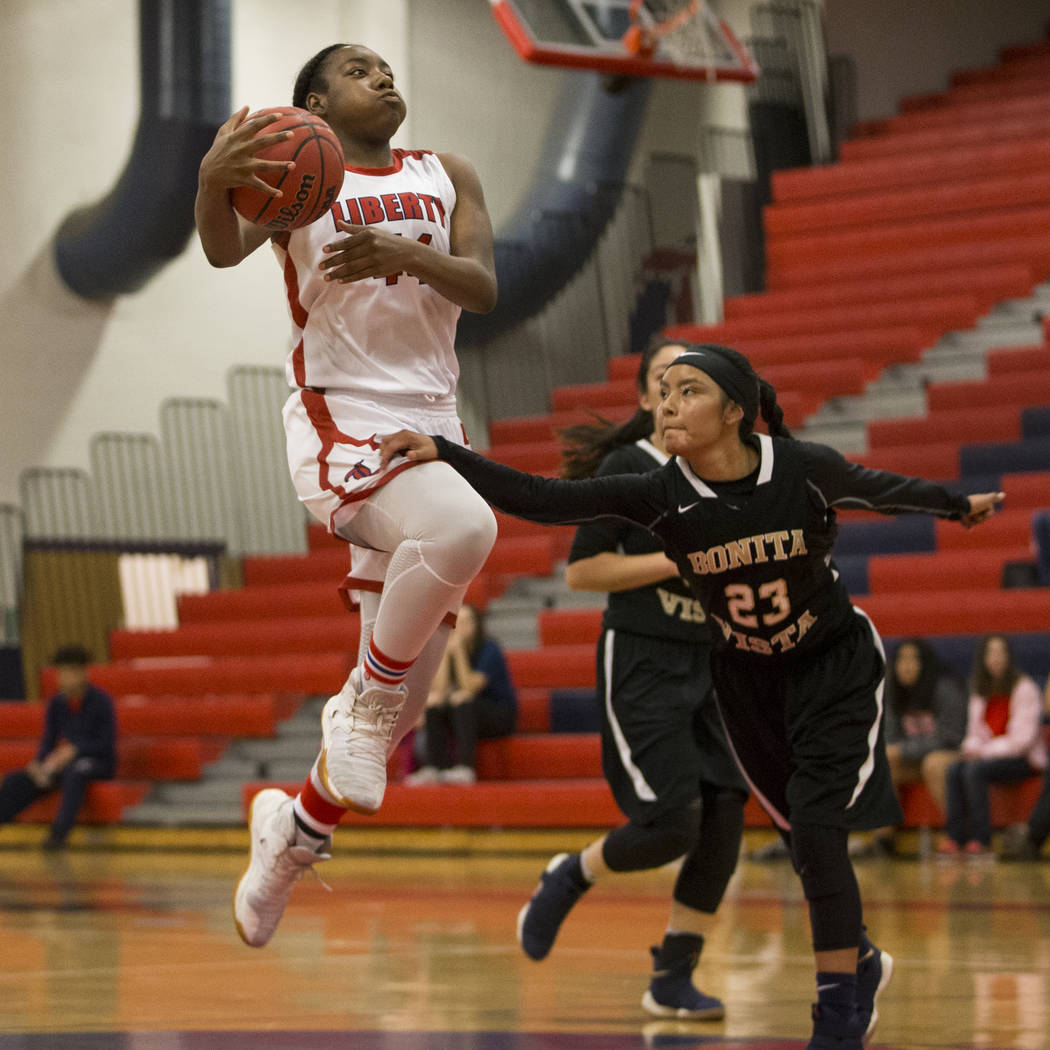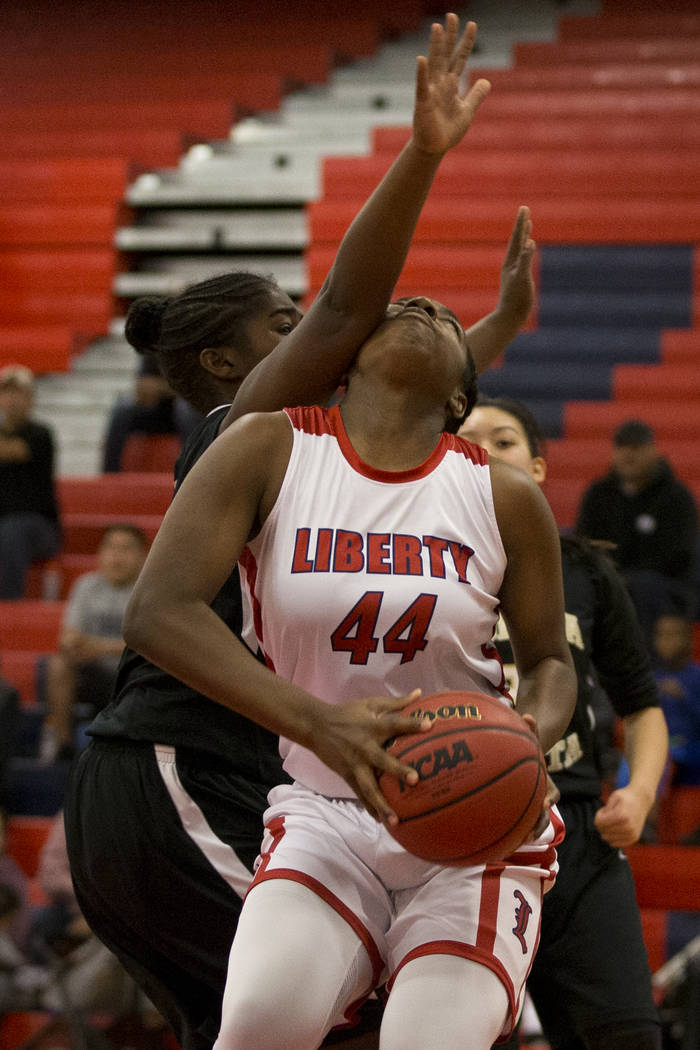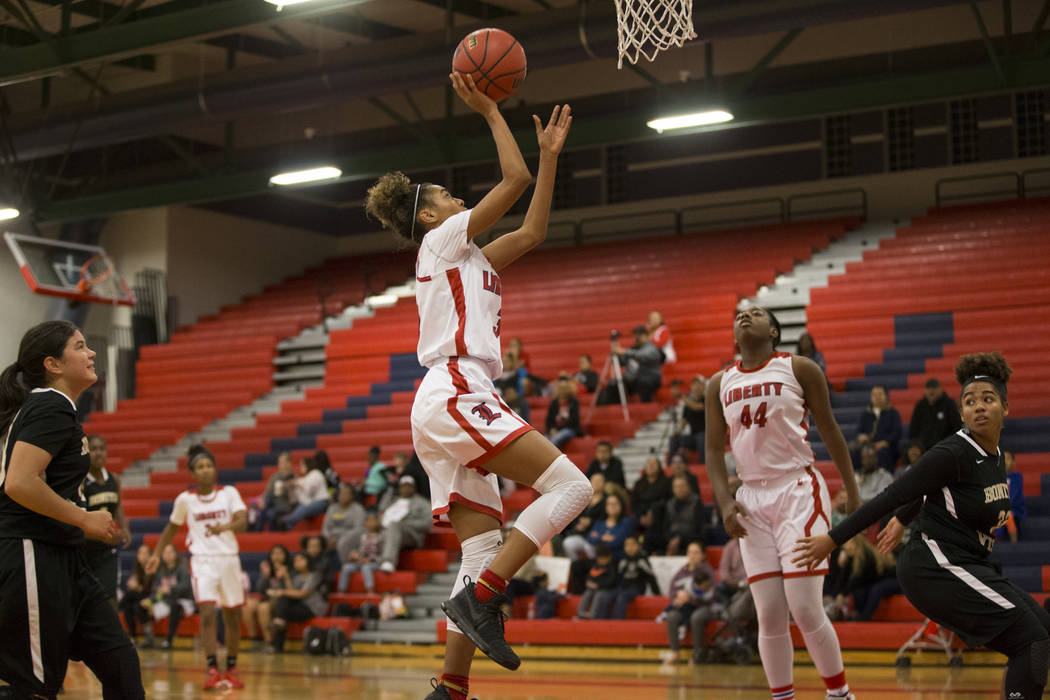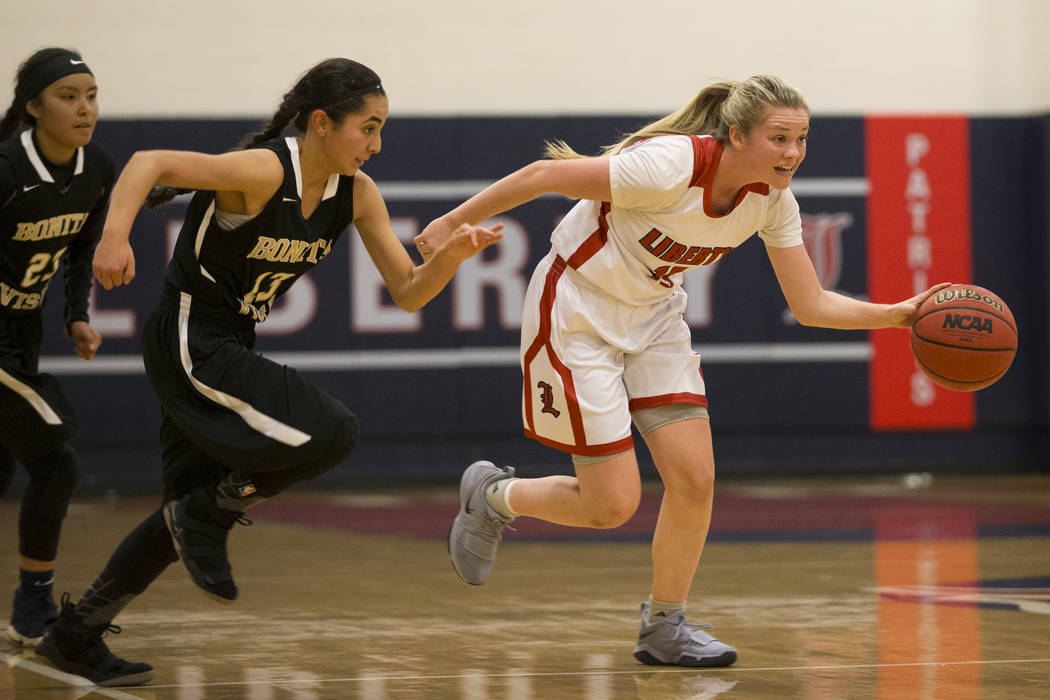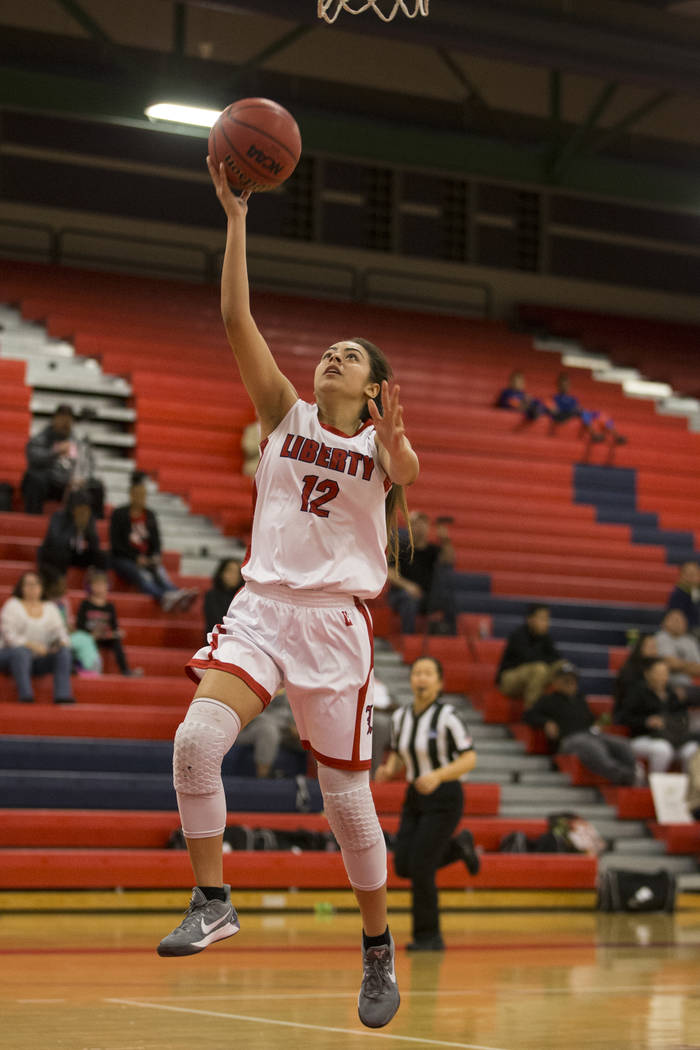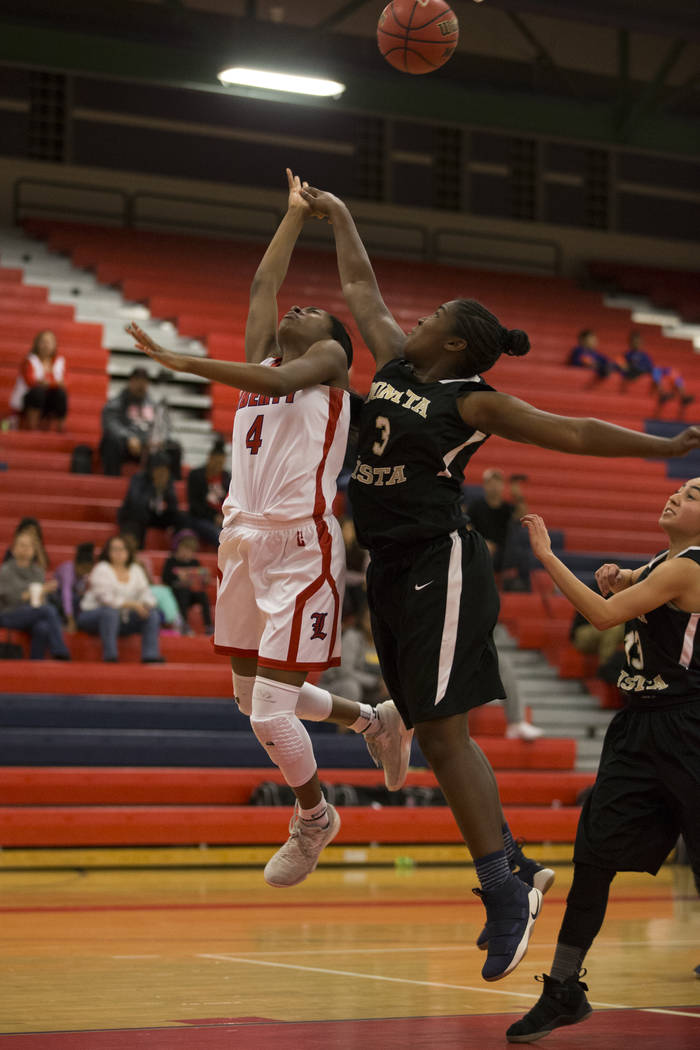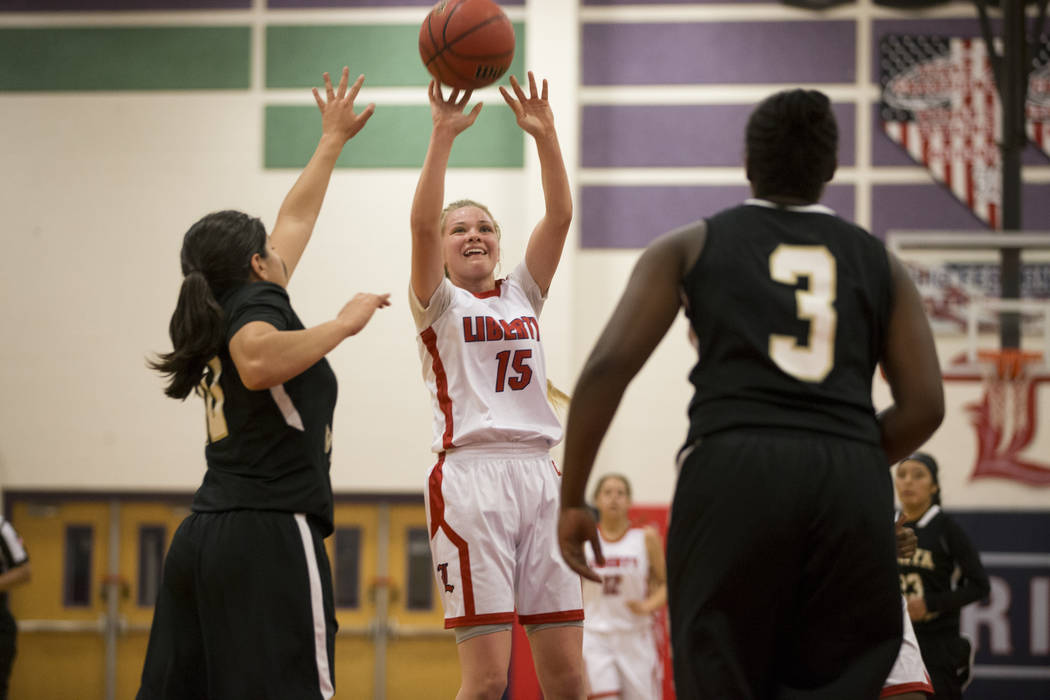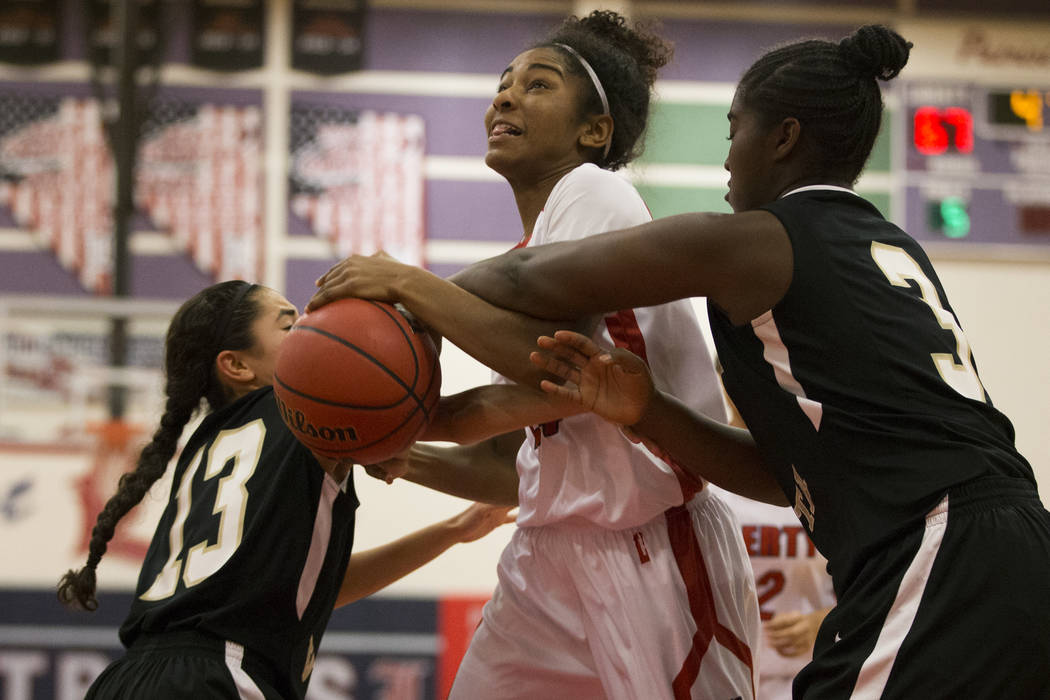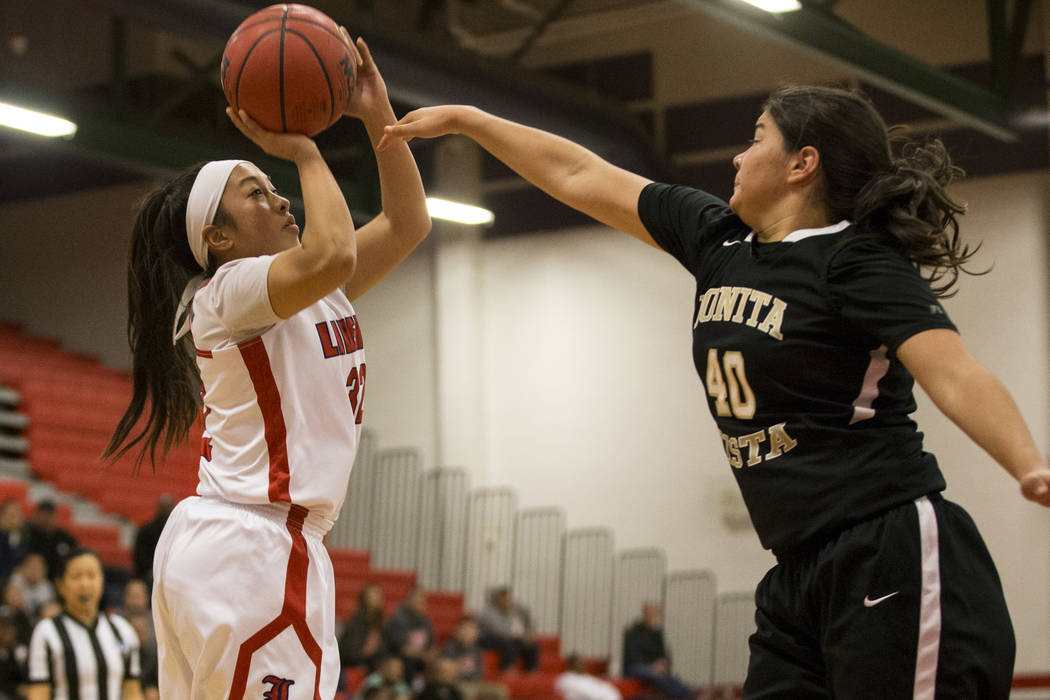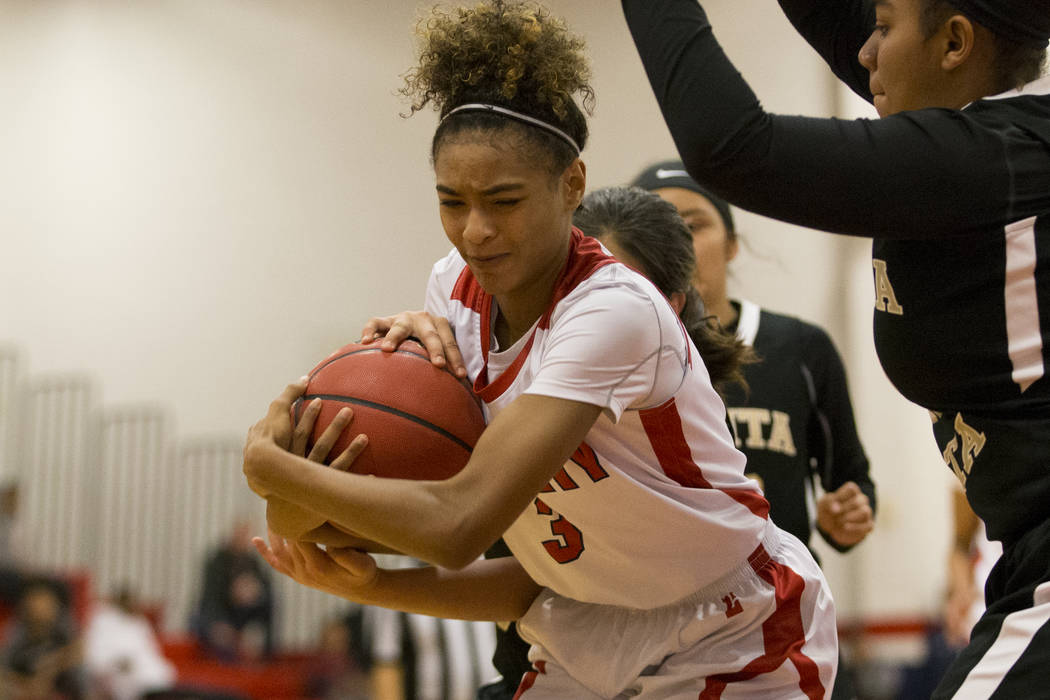 Liberty senior Dre'una Edwards has a new saying for the rest of the girls basketball season.
"Grown woman business," she said while flexing.
It's an attitude the Utah signee has always played with but is now presenting to her Southern Nevada peers. And one her teammates fed off Saturday afternoon in their first home game since Nov. 25.
Edwards (23 points, 13 rebounds) and Rae Burrell (26 points, 10 rebounds) led the Patriots, who got scoring contributions from 11 players in a 92-77 victory over Bonita Vista (California).
Edwards, who made five 3-pointers, set the tone early in the final tuneup before league play starts Tuesday. The 6-foot-2-inch forward finished with five assists, three steals and two blocks for Liberty (15-1), which had played 11 consecutive road games entering the contest.
"She's one of the most talented players (in the state)," Liberty coach Chad Kapanui said. "She can come in big, run like a guard, and do a lot of things that can help you win."
Edwards showed off her motor early, pulling down nine rebounds in the first half as Liberty led 51-37 at halftime. With the game in control, Edwards sat the final minutes with the other starters and loudly cheered her teammates.
"I love watching my team score," Edwards said. "I love getting them the ball, I love being off the court to watch them play and grow. … It's always fun to coach them and have fun and everything."
The Patriots, who got their first double-digit lead after starting the second quarter on a 9-0 run, led by as many as 31 points before Kapanui unloaded his bench in the third and fourth quarters.
London Pavlica had 16 points and Starr Walker notched six points and four boards for the Patriots, who shot 44 percent and made nine 3-pointers.
All 12 Liberty players who entered Saturday's game had at least one rebound.
"Anytime you get every single girl to play is always a good thing," Kapanui said. "We're fortunate enough that we can get girls to play in most games throughout the year, but (today) they all contributed in some way. That just makes our bench a lot better, and makes our whole team better at the same time."
Shyla Latone scored 38 points to lead Bonita Vista (13-5).
Green Valley 70, Durango 45 — At Green Valley, Temerity Bauer scored 20 points as the Gators rolled past the Trailblazers.
Amore Espino added 16 points for Green Valley, which led 20-9 after one quarter.
Rian Anderson had eight points and 10 rebounds for the Gators.
Dar'Juanah Harris led Durango with 14 points, and teammate Analiyah Matthews scored 12.
Pinewood (Calif.) 52, Bishop Gorman 41 — At Miramonte, California, the Panthers defeated the Gaels.
Box scores:
Liberty 92, Bonita Vista (Calif.) 77