Roundup: Foothill tops Basic, earns Southeast's No. 2 seed
February 7, 2018 - 9:08 pm
Updated February 7, 2018 - 10:49 pm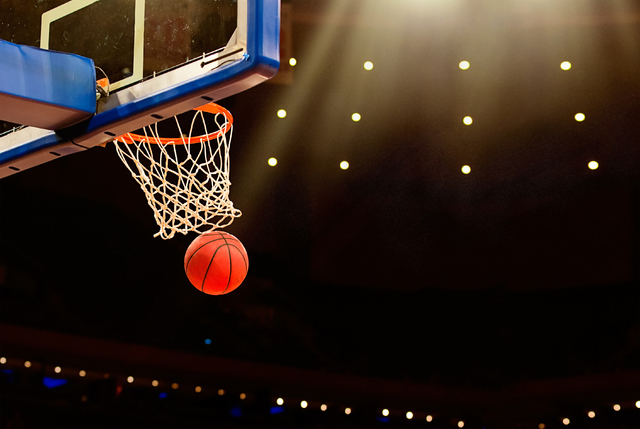 Foothill's Keilani Brown scored 13 points Wednesday as the Falcons' girls basketball team defeated host Basic 56-39 to secure the Southeast League's No. 2 playoff seed.
Aqui Williams had nine points, and teammates Bri Rosales and Jailyn Johnson each added eight points for Foothill, which led 12-0 after one quarter.
Foothill and Coronado both finished 7-3 in the league, and the teams split their regular-season meetings, but the Falcons took the higher seed on a tiebreaker.
Jasmine Richardson led the Wolves with eight points.
Legacy 72, Faith Lutheran 64 — At Faith Lutheran, Taeha Pankey scored a game-high 26 points as the Longhorns held off the Crusaders.
Maiah Yearwood supplied 23 points, and Rory Carter scored 11 for Legacy, which outscored Legacy 23-8 in the third quarter to take a 54-39 lead.
Kayla Proctor led Faith Lutheran with 20 points. Madison Bocobo had 16 points, and Kendall Larson scored 12 for the Crusaders.
Shadow Ridge 68, Palo Verde 43 — At Shadow Ridge, Isis Triplett had 22 points and 20 rebounds, as the Mustangs downed the Panthers.
Paula Agu supplied 15 points and 20 boards for Shadow Ridge, which outscored Palo Verde 43-19 in the second half.
Maya Bega had 14 points, and teammate Alyssa Maillaro scored 13 for Palo Verde.
Liberty 77, Coronado 37 — At Coronado, Rae Burrell had 27 points and seven rebounds as the Patriots stormed past the Cougars.
Dre'una Edwards added 11 points, 13 rebounds four assists and two blocked shots for Liberty, which led 40-24 at the half.
Trinity Vasquez had eight points and 10 rebounds, and London Pavlica added six points, 10 rebounds, 10 assists and six steals for the Patriots.
Haley Tyrell led Coronado with 12 points. Tyrell now has 1,011 points to become the third Coronado girls player to top 1,000 career points.
Mojave 45, Desert Pines 29 — At Desert Pines, Kiara Lemon scored 17 points to help the Rattlers best the Jaguars.
Alecia Kelly added 12 points for Mojave, which sped to a 30-10 halftime lead.
Elasjanae Burns scored a game-high 18 points for Desert Pines.
Centennial 71, Arbor View 20 — At Arbor View, Daejah Phillips scored 19 points as the Bulldogs rolled past the Aggies.
Eboni Walker had 10 points, and Justice Ethridge scored nine for Centennial, which led 47-14 at halftime.
Autumn Westmoreland scored six points to lead Arbor View.
Cheyenne 55, Sunrise Mountain 18 — At Sunrise Mountain, Brielle Jefferson had 10 points to help the Desert Shields to the easy win over the Miners.
Shanice Aycox and Heavyn Bryant each added nine points for Cheyenne, which used a 17-2 second-quarter run to take a 25-6 halftime lead.
Ciara Smith scored nine for Sunrise Mountain.
Green Valley 38, Silverado 23 — At Silverado, the Gators topped the Skyhawks.
Box scores:
Cheyenne 55, Sunrise Mountain 18