Roundup: Jeanette Fine powers Pioneers past Valley
February 1, 2018 - 9:12 pm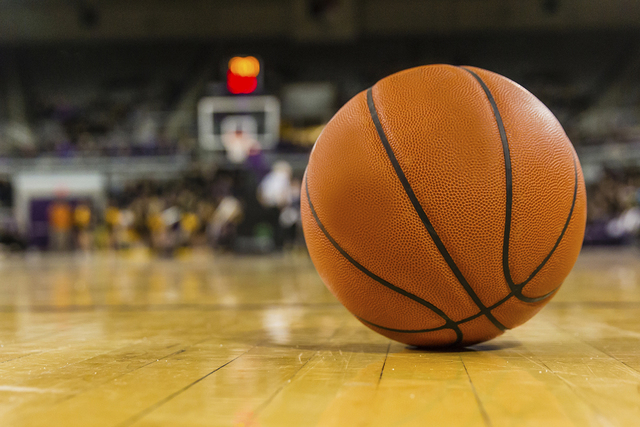 Jeanette Fine had 12 points and 10 rebounds Thursday to lead the Canyon Springs girls basketball team to a 48-22 home victory over Valley.
Ke'Ajanae Haley added 11 points, and Iyani Hayden had 10 points and four steals for the Pioneers.
Lauryn Shockley led the Vikings with eight points.
Boulder City 53, Tech 29 — At Tech, Ellie Howard and Hannah Estes each had 12 points to help the Eagles defeat the Roadrunners.
Keely Alexander added 11 points, and Madison Manns scored nine for Boulder City, which opened the game on a 21-5 run.
Makenna Faught led Tech with nine points.
Moapa Valley 64, Del Sol 29 — At Overton, Lainey Cornwall had 21 points to power the Pirates over the Dragons.
Shelbi Walker added 13 points, and Kaitlyn Anderson scored 11 for Moapa Valley, which led 21-6 after one quarter.
Markay Merchant paced Del Sol with 18 points.
Shadow Ridge 51, Sierra Vista 28 — At Shadow Ridge, Isis Triplett had 17 points as the Mustangs beat the Mountain Lions.
Iymoni Burrell had nine points to lead Sierra Vista, which trailed 26-16 at the half.
Spring Valley 80, Clark 23 — At Spring Valley, Essence Booker supplied 14 points, seven assists and four steals to help lead the Grizzlies to an easy win over the Chargers.
Deja McDonald contributed seven points, four assists and six steals for Spring Valley, which led 30-6 after one quarter. Kayla Harris and Ella Zanders each added 10 points for the Grizzlies.
Lois Tarkanian scored eight points to lead Clark.
Rancho 36, Las Vegas 19 — At Las Vegas High, Kyndal Ricks had 12 points as the Rams beat the Wildcats.
Rancho outscored Las Vegas 23-4 in the middle quarters.
Aira Maigue led Las Vegas with seven points.
Virgin Valley 51, Sky Pointe 8 — At Mesquite, Savannah Price scored 16 points as the Vikings routed the Eagles.
Alexis Boatright added nine points for Virgin Valley, which led 23-6 at the half and outscored Sky Pointe 18-1 in the third quarter.
Desert Oasis 64, Bonanza 16 — At Bonanza, the Diamondbacks opened the game on a 15-2 run and rolled past the Bengals.
Box scores:
Shadow Ridge 51, Sierra Vista 28
Virgin Valley 51, Sky Pointe 8