Roundup: LaDavia Pierson, Eldorado hold off Las Vegas
January 10, 2018 - 10:00 pm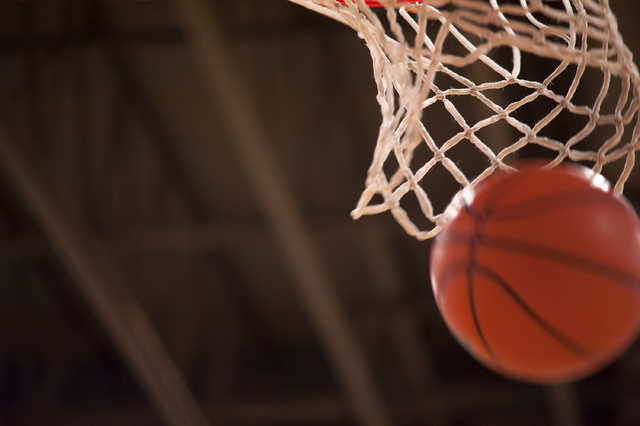 LaDavia Pierson scored 10 points, and Eldorado's girls basketball team held on for a 28-26 home win over Las Vegas High on Wednesday night.
Angelina Selespara added nine points for the Sundevils, who led 28-20 late in the fourth quarter.
Alexiz Jenkins scored 11 points to pace Las Vegas.
Spring Valley 66, Clark 20 — At Clark, Kayla Harris led a balanced attack with 13 points to power the Grizzlies past the Chargers.
Ella Zanders, Alexus Quaadman and Garrisen Freeman each had eight points, and Essence Booker scored seven points for Spring Valley.
Adia Williams led Clark with five points.
Canyon Springs 72, Cheyenne 46 — At Cheyenne, Jeanette Fine scored 16 points in the Pioneers' win over the Desert Shields.
Ke'Ajanae Haley had 14 points for the Pioneers, and teammate Kayla Johnson scored 13.
Teionni McDaniel had 18 points for the Desert Shields, and teammate Malia Highler had 15 points.
Rancho 44, Valley 25 — At Valley, Kyndal Ricks had 18 points as the Rams topped the Vikings.
Saipress Jones added 11 points for Rancho, which led 11-2 after one quarter and 25-6 at the half.
Jeuzel Pollins had 10 points for Valley.
Desert Oasis 57, Bonanza 11 — At Desert Oasis, Eliyjah Pricebrooks scored 16 points as the Diamondbacks routed the Bengals.
Ahmaya Smith added 11 points, and Brianna Clark had five assists for Desert Oasis, which led 23-2 after one quarter.
Madeline Gonzalez scored five points for Bonanza.
Boulder City 54, Tech 35 — At Boulder City, Ellie Howard had 13 points and 18 rebounds as the Eagles coasted past the Roadrunners.
Jerra Hinson added 10 points and 10 rebounds for Boulder City, which led 23-17 at halftime and outscored Tech 18-8 in the third quarter to take control.
Jazlyn Domingo-Naval and Cassandra Banchich each scored eight points for Tech.
Moapa Valley 54, Del Sol 28 — At Del Sol, Kaitlyn Anderson scored 20 points to lead the Pirates to an easy win over the Dragons.
Emilie Barraza added 10 points, and Lainey Cornwall scored seven for Moapa Valley, which led 25-17 at halftime.
Jazmine Simpson led Del Sol with 10 points.
Indian Springs 24, Mountain View 20 — At Indian Springs, Kayla Noyes scored six of her 10 points in the fourth quarter to help lift the Thunderbirds over the Saints.
Martina DuBray added eight points for Indian Springs, which broke a 14-14 tie after three quarters with a 10-6 fourth quarter.
Jordan Spriggs and Madison Olsen each had nine points to lead Mountain View.
Box scores:
Canyon Springs 72, Cheyenne 46
Indian Springs 24, Mountain View 20