Roundup: Legacy cruises to win over Cheyenne
December 6, 2018 - 9:33 pm
Updated December 7, 2018 - 1:58 pm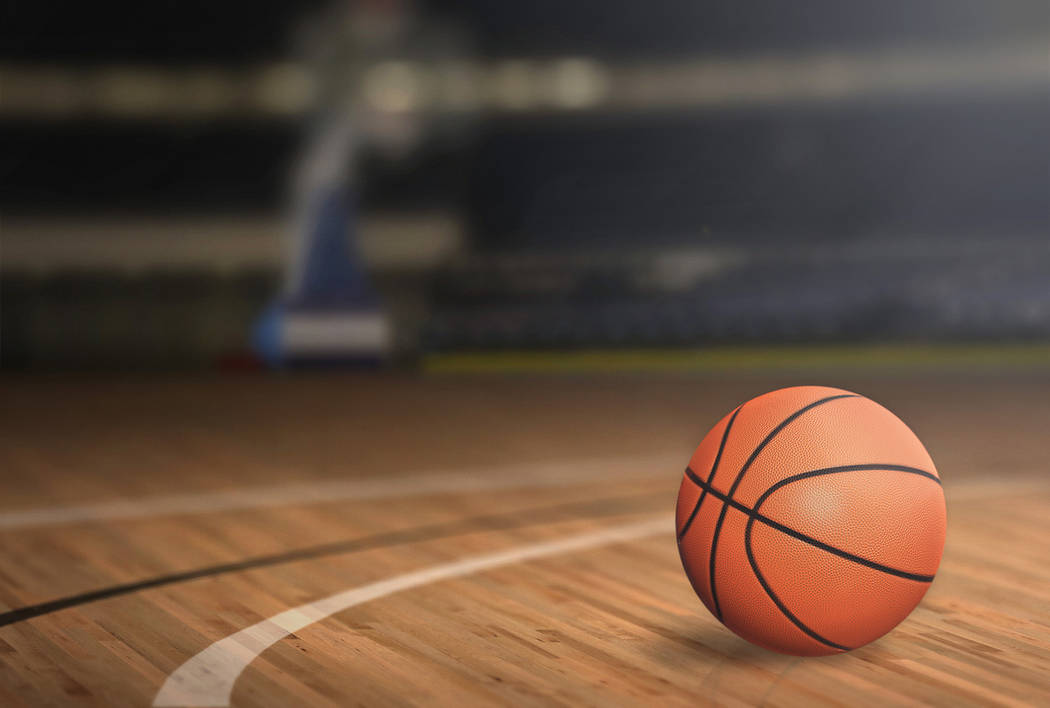 Sam Greene scored 17 points to lead the Legacy's girls basketball team to a 65-43 road win over Cheyenne on Thursday night.
Damijah Yarbrough added 10 points for the Longhorns, who used a 23-5 second-quarter run to take control of the game.
Jennifer Quintana scored 13 points to lead the Desert Shields, and teammate Germanie White added 10 points.
Lake Mead 43, Adelson School 17 — At Lake Mead, Rebekah Fuller scored 10 points to lead the Eagles past the Lions.
Lauryn Freund and Kathryn Ulmen each added seven points for Lake Mead.
Jayda Gilmore scored 13 points to pace Adelson School.
Panguitch 52, Moapa Valley 29 — At Mesquite, Kapri Orton scored 23 points to lead the Bobcats in a rout of the Pirates.
Karlee Eyre added 11 points for the Bobcats, who led 32-20 at halftime.
Kaitlyn Anderson and Lainey Cornwall scored 10 points each to lead the Pirates.
Calvary Chapel 66, Del Sol 21 — At Del Sol, Tyra Perkins had 15 points, 10 rebounds and 12 steals to lead the Lions in a rout of the Dragons.
Olivia Bell scored 19 points, and Jialing Monaco added 10 points for the Lions, who started the game on a 23-2 run.
Paige Burch scored nine points to lead the Dragons.
Dixie 42, Shadow Ridge 25 — At Mesquite, Joslyn Bundy scored 12 points to lead the Flyers past the Mustangs.
Sina Schwalger added 10 points for the Flyers, who outscored the Mustangs 28-15 in the first half.
Jamia Carter scored eight points to lead the Mustangs.
Kanab 55, Virgin Valley 24 — At Mesquite, Sidney McDonald scored 22 points to lead the Cowboys in a rout of the Bulldogs.
Brinley Cornell added 13 points for Kanab, which took control of the game with a 22-4 third-quarter run.
Hailey Dettra scored 10 points to lead the Bulldogs.
Spring Valley 58, Silverado 26 — At Silverado, Chyna Charles scored 12 points to lead the Grizzlies in a rout of the Skyhawks.
Chelsea Camara scored 11 points, and Kiana Turenne added 10 points for the Grizzlies, who outscored the Skyhawks 29-10 in the first half.
Jasmine Waugh scored six points to lead the Skyhawks.
Desert Pines 55, Las Vegas 32 — At Las Vegas High, Zeyna Patillo scored a game-high 24 points to help the Jaguars take care of the Wildcats.
Elasjanae Burns added 20 points for Desert Pines, which outscored Las Vegas, 34-14, in the second half.
Cortney Stark led the Wildcats with 11.
Pahrump Valley 45, Lincoln County 35 — At Mesquite, Jacquellen Stobbe and Makalya Gent scored 11 apiece to help the Trojans beat the Lynx.
Samantha Runnion added 10 points for Pahrump Valley, while Kendra Mathews scored a team-high nine points for Lincoln County.
Desert Oasis 59, Durango 13 — At Durango, Sierra Mich'l scored 19 to help the Diamondbacks blow out the Trailblazers.
Olivia Bigger and Jordyn Stroud added 10 points apiece for Desert Oasis.