Roundup: Palo Verde rolls by Desert Pines
December 10, 2018 - 9:56 pm
Updated December 11, 2018 - 8:56 am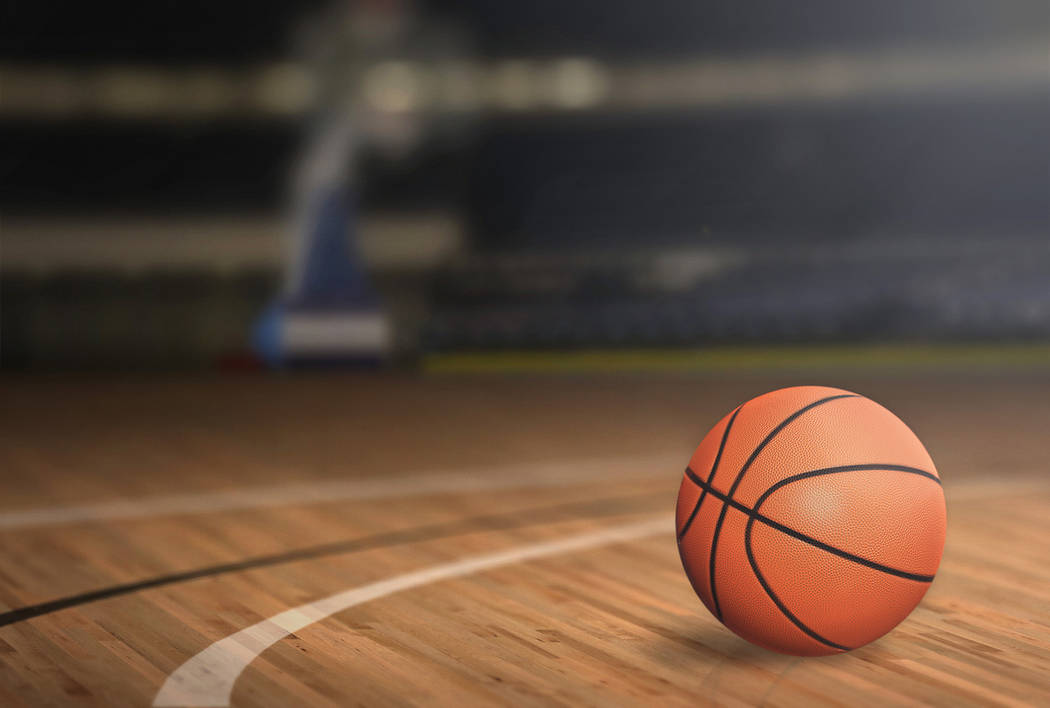 Alyssa Maillaro led all scorers with 26 points to help Palo Verde's girls basketball team score a 72-54 home win over Desert Pines on Monday evening.
Kedrena Johnson also had 21 points, and Maya Bega scored 13 for the Panthers.
Zeyena Patillo scored 21 points for the Jaguars, and Elasjanae Burns scored 15 points.
Canyon Springs 62, Basic 31 — At Canyon Springs, Kayla Johnson scored 21 points to lead the Pioneers in a rout of the Wolves.
Jeanette Fine scored 17 points for the Pioneers, who led 44-14 at halftime.
Sierra McLain scored nine points to lead the Wolves.
Foothill 49, Legacy 18 — At Legacy, Laurel Rockwood scored 13 points and had 10 rebounds as the Falcons defeated the Longhorns.
Foothill's Ryan Jenkins also scored 10 points.
Desert Oasis 61, Green Valley 32 — At Green Valley, Desi-Rae Young led all scorers with 28 points as the Diamondbacks defeated the Gators.
Desert Oasis' Eliyjah Pricebrooks also scored 17 points.
Green Valley's Julia Clark and Shelby Clark each scored seven points.
Eldorado 44, Chaparral 35 — At Chaparral, Anyia Inmon scored 10 points to lead the Sundevils past the Cowboys.
Roshanda Stevens added nine points for the Sundevils, who outscored the Cowboys 13-9 in the fourth quarter to put the game away.
Emani White scored 10 points to lead the Cowboys.
Bishop Gorman 53, Sierra Vista 16 — At Gorman, Izzy Westbrook scored 11 points to lead the Gaels past the Mountain Lions.
Caira Young added 10 points for Gorman, which led 32-10 at the half and 47-12 after three quarters.
Shania Johnson-Harper led Sierra Vista with seven points.
Boulder City 51, SLAM Academy 34 — At Boulder City, Setia Cox led the Eagles with 17 points as they defeated the Bulls.
Boulder City's Madison Manns also scored 11 points, and Keely Alexander added 10 points.
Bulls' Jaeden Renne led all scorers with 19 points, and teammate Zameeah Terry scored 14 points.
Tech 43, Mountain View 9 — At Tech, Tayler Muwwakkil scored 14 points to lead the Roadrunners in a rout of the Saints.
Sadiya Mayo added seven points for the Roadrunners, who led 34-0 at halftime.
Milagro Ruiz had four points to lead the Saints.
Needles 53, Mohave Accelerated (Ariz.) 14 — At Needles, California, Marie Mills poured in 22 points as the Mustangs ran away from the Patriots.
Paige Murch added 16 points for Needles, which led 33-8 at the half.
Laughlin 59, Adelson School 10 — At Adelson School, the Cougars cruised by the Lions.