Roundup: Silverado hangs on to top Western
November 30, 2018 - 10:33 pm
Updated November 30, 2018 - 11:20 pm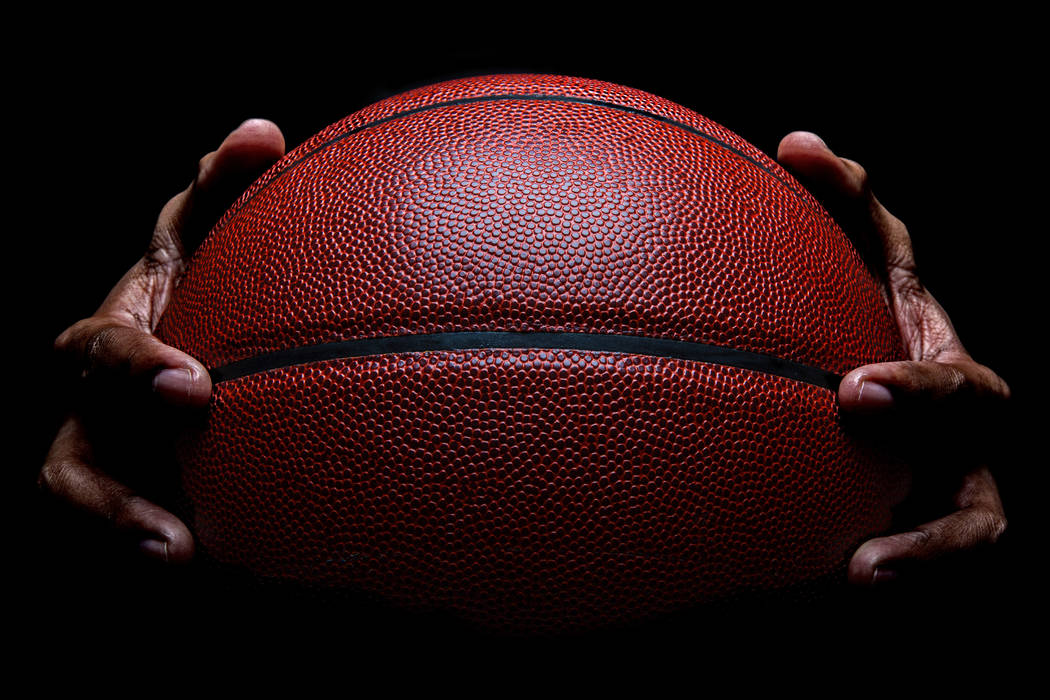 Kimberlyn Tanner scored 15 points as Silverado's girls basketball team held on for a 36-34 road win at Western on Friday.
Jessica Guzman added 10 points for the Silverado, which led 12-0 at the end of the first quarter. The Skyhawks led 27-18 after three quarters.
Adrianna Jones scored 19 points to lead the Warriors.
Faith Lutheran 60, Clark 44 — At Faith Lutheran, Taylor Etopio scored 12 points as the Crusaders defeated the Chargers.
Faith Lutheran's Kayla Proctor added 10 points.
Clark's Marieka Dent led all scorers with 14 points.
Sierra Vista 62, Valley 37 — At Valley, Shania Johnson-Harper led all scorers with 16 points as the Mountain Lions rolled past the Vikings.
Sierra Vista led 15-7 after one quarter and 33-17 at the half.
Layla Jackson led Valley with 13 points.
Shadow Ridge 63, Mojave 30 — At Mojave, Nadia Morales had 10 points and 12 rebounds as the Mustangs cruised past the Rattlers.
Jamia Carter had 11 points and five assists, and Christina Thames added 10 points for Shadow Ridge.
Mojave's Alecia Kelly led all scorers with 16 points.
Bonanza 42, Basic 37 — At Bonanza, Aaliyah Booker scored 16 points to lead the Bengals past the Wolves.
Macyn Raleigh added 10 points for Bonanza.
Jasmine Richardson paced Basic with 14 points, and Alexis Lea scored 10 for the Wolves.
Sunrise Mountain 57, Somerset-Losee 9 — At Somerset-Losee, Markaila McCurdy had 20 points, 10 rebounds and seven steals as the Miners routed the Lions.
Aiyana Ramirez added 13 points and eight steals for Sunrise Mountain.
Bishop Gorman 57, Kirtland Central (N.M.) 41 — At Lake Powell, Arizona, Caira Young had 15 points to lead the Gaels to the win in the Lake Powell Holiday Shootout.
Aaliyah Bey added 10 points for Gorman, which used a 17-5 third-quarter run to pull away.
Lake Mead Holiday Classic
Moapa Valley 54, Calvary Chapel 45 — At Calvary Chapel, Kaitlyn Anderson and Lainey Cornwall combined for 43 points to lead the Pirates over the Lions.
Anderson hit three 3-pointers and had 22 points. Cornwall scored nine of her 21 points in the fourth quarter.
Calvary Chapel's Tyra Perkins had 22 points, and Olivia Bell scored 13 for the Lions.
Boulder City 54, Lincoln County 40 — At Calvary Chapel, Madison Manns scored 17 points to lead the Eagles over the Lynx.
Keely Alexander added 14 points, and Setia Cox scored 10 for Boulder City.
Sadie Soderborg led Lincoln County with 15 points, and Kedra Mathews scored 10 for the Lynx.
Tech 45, West Wendover 39 — At Calvary Capel, Tayler Muwwakkil scored 15 points to help the Roadrunners top the Wolverines.
Muwwakkil had nine points in the second half to help Tech hang on.
Lake Mead 39, American Prep 17 — At Calvary Chapel, Lauryn Freund had 12 points to lead the Eagles to the win.