Roundup: Taylor Barnum leads Virgin Valley over Boulder City
December 14, 2017 - 9:22 pm
Updated December 14, 2017 - 10:51 pm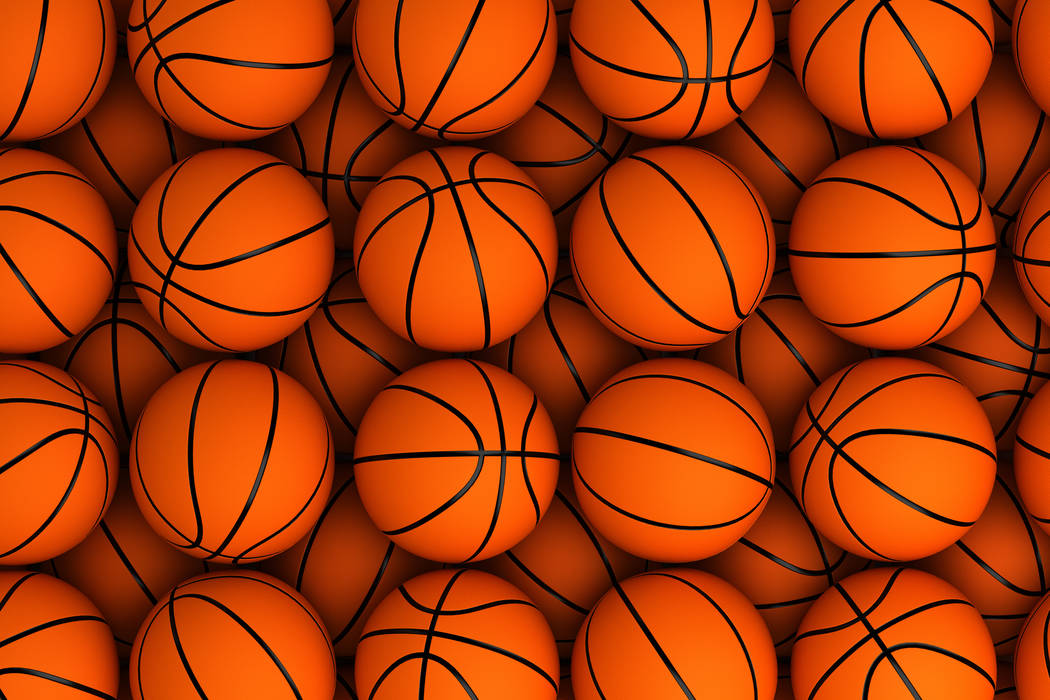 Taylor Barnum scored 15 points to power Virgin Valley's girls basketbal team to a 48-42 road victory over Boulder City on Thursday.
Areli Ponce added 11 points for the Bulldogs, who outscored Boulder City 18-14 in the fourth quarter.
Hannah Estes had 11 points to pace the Eagles.
Rancho 52, Desert Pines 40 — At Rancho, Alesse Hall scored 16 points to lead the Rams past the Jaguars.
Kyndal Ricks scored 15 points, and Lea Williams had 11 points for Rancho, which shot 31-for-46 from the free-throw line. The Rams hit 20 of 26 free throws in the fourth quarter.
Saipress Jones added six points and 12 rebounds for the Rams.
Destiny Weathers scored 24 points to lead Desert Pines.
Tech 40, Del Sol 27 — At Tech, Jazlyn Domingo-Naval scored 14 points to lead the Roadrunners past the Dragons.
Makenna Faught added 12 points for Tech, which opened the game on a 9-2 run.
Markay Merchant paced Del Sol with 13 points.
Basic 52, Eldorado 46 — At Basic, Jasmine Richardson scored 11 points to help lift the Wolves over the Sundevils.
Tajza Eddings and Kailey Taylor each had eight points for Basic, which led 27-19 at halftime.
LaDavia Pierson scored 15 points to lead Eldorado, and Shendelle Remulla supplied 12 points for the Sundevils.
Durango 49, Bonanza 33 — At Bonanza, Analiyah Matthews scored 23 points as the Trailblazers topped the Bengals.
Dar'Juanah Harris had 12 points for the Trailblazers, who led 34-17 at halftime.
Ashley Bonner led Bonanza with 10 points.
Spring Valley 56, Sierra Vista 12 — At Spring Valley, Kayla Harris scored 11 points to lead the Grizzlies in a rout of the Mountain Lions.
Kiana Turenne scored nine points for Spring Valley, which outscored Sierra Vista 25-5 in the first quarter.
Ashley Hansen scored five points to lead the Mountain Lions.
Moapa Valley 62, Sunrise Mountain 16 — At Overton, Kaitlyn Anderson scored 13 points and the Pirates rolled past the Miners.
Emilie Barraza added 10 points for Moapa Valley, which led 40-10 at the half.
Chaparral 55, Sky Pointe 9 — At Chaparral, Jai'La Vincent had 12 points and nine steals as the Cowboys downed the Eagles.
Emani White had 12 points for the Cowboys, who had 29 steals.
Mountain View 35, Adelson School 22 — At Mountain View, Jordan Spriggs scored 22 points to lead the Saints past the Lions.
The Saints took control of the game by outscoring the Lions 11-4 in the first quarter.
Caroline Altman scored 16 points to lead the Lions.
Needles 54, The Meadows 9 — At The Meadows, Paige Murch led all scorers with 18 points as Needles routed The Meadows.
Marie Mills added 10 points for Needles, which led 30-5 at halftime.
Box scores:
Moapa Valley 62, Sunrise Mountain 16
Mountain View 35, Adelson School 22
Spring Valley 56, Sierra Vista 12
Virgin Valley 48, Boulder City 42