Spring Valley beats Coronado on last-second basket — PHOTOS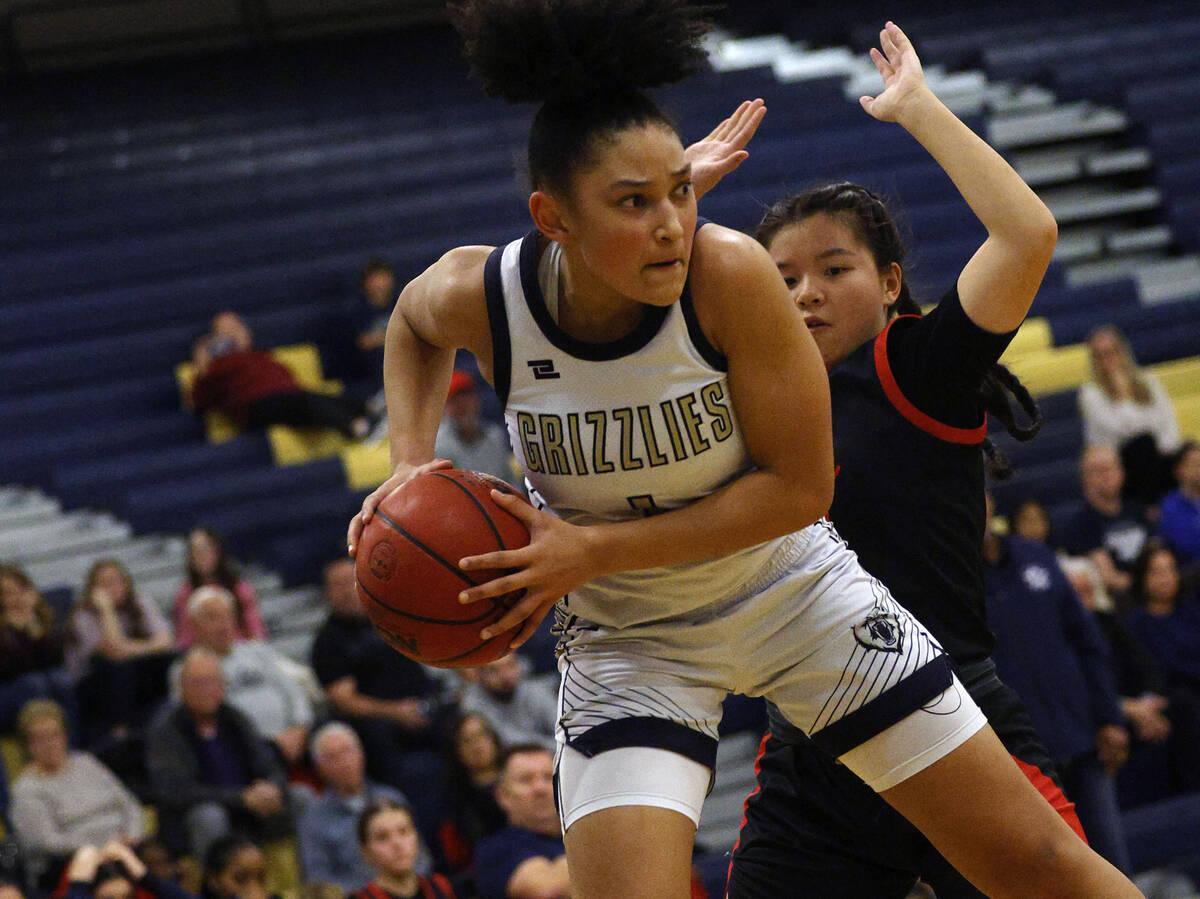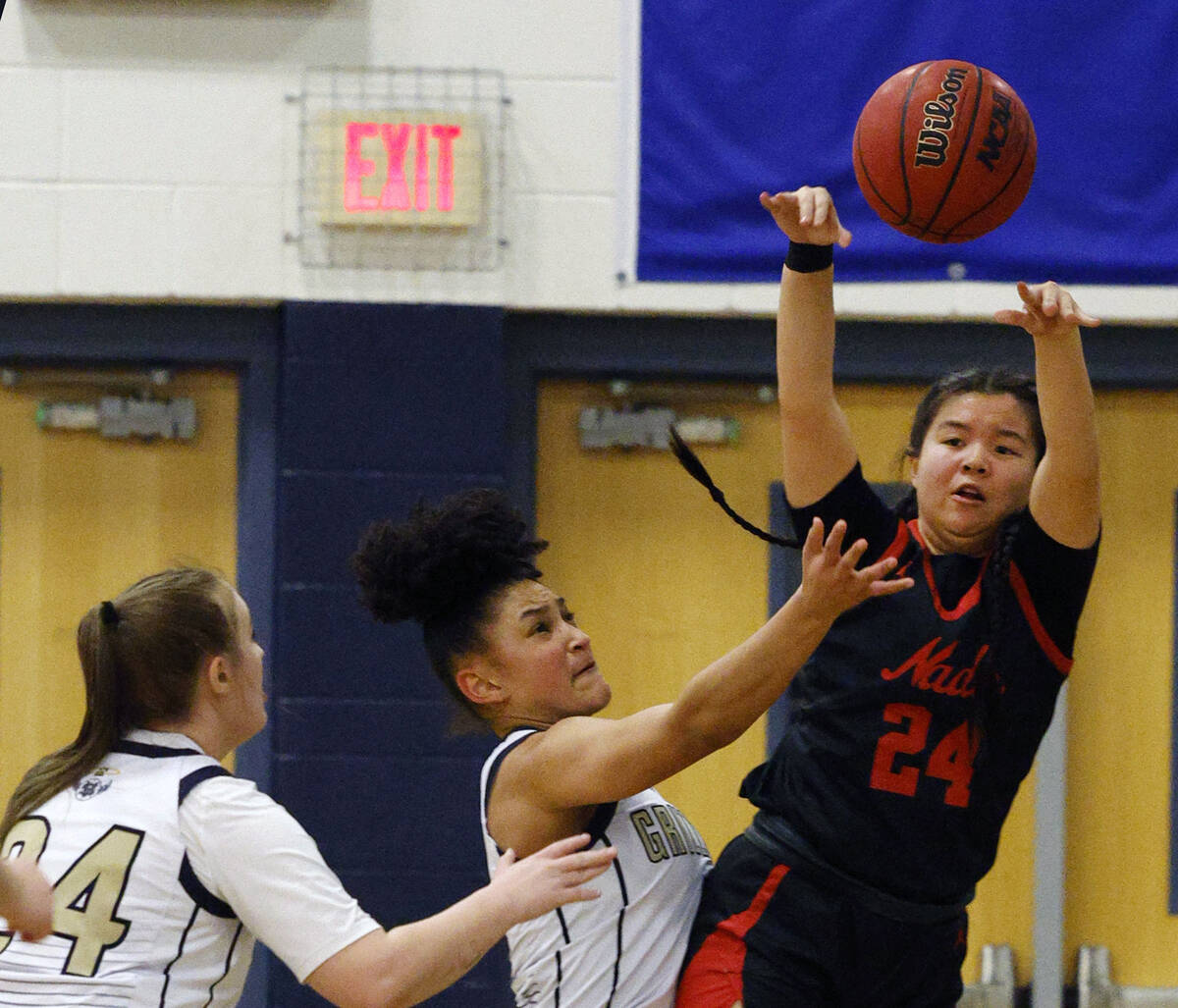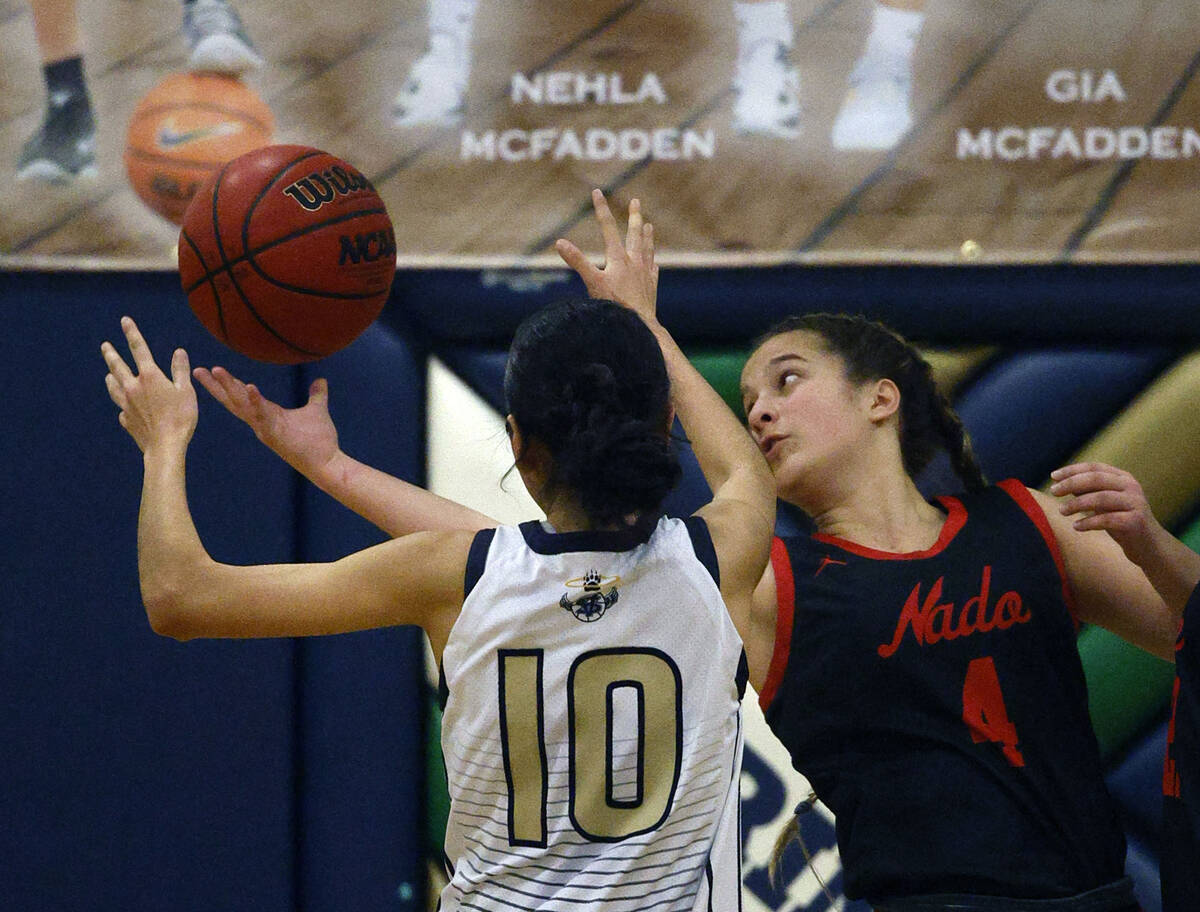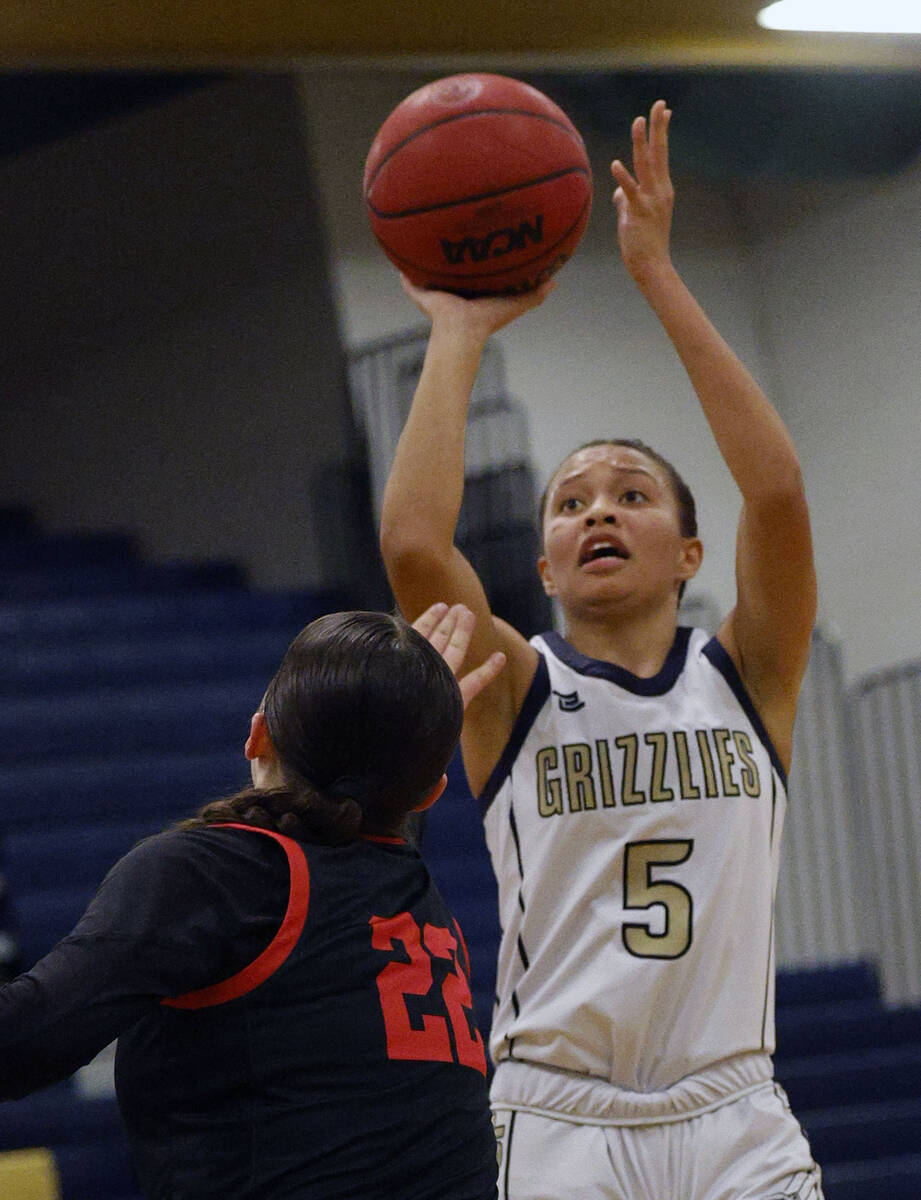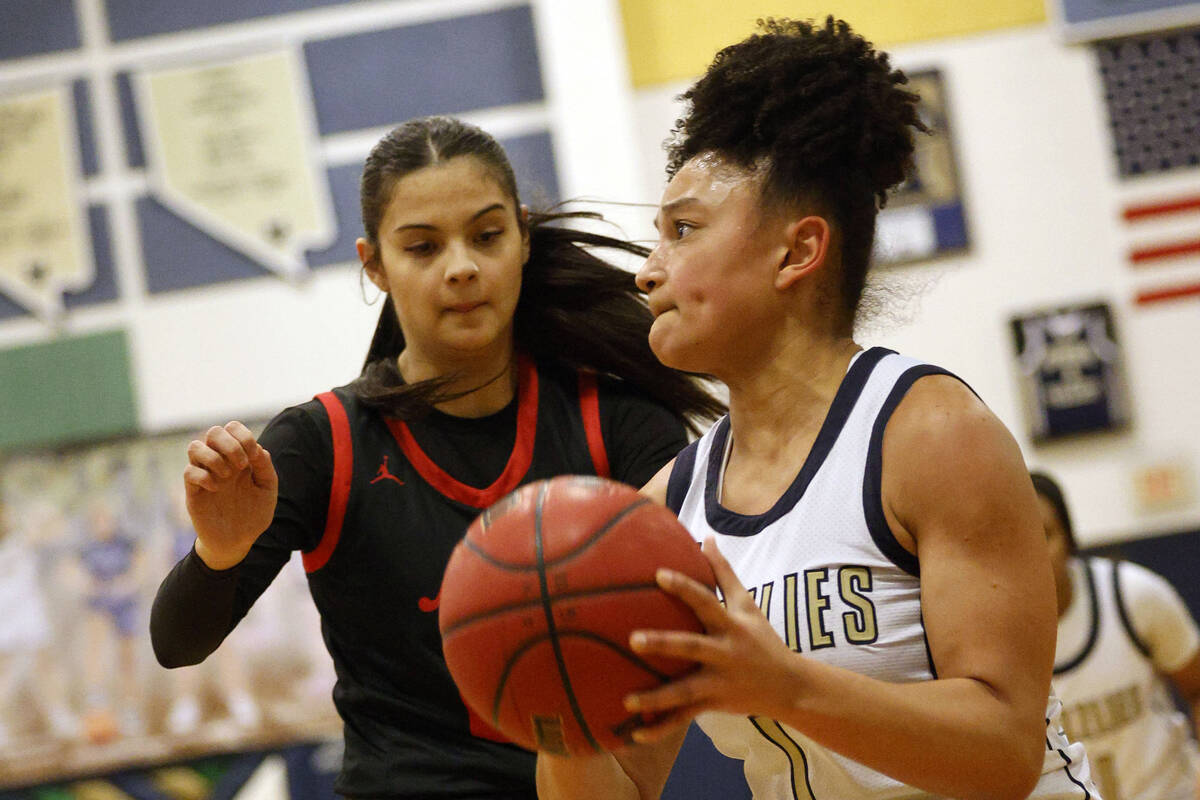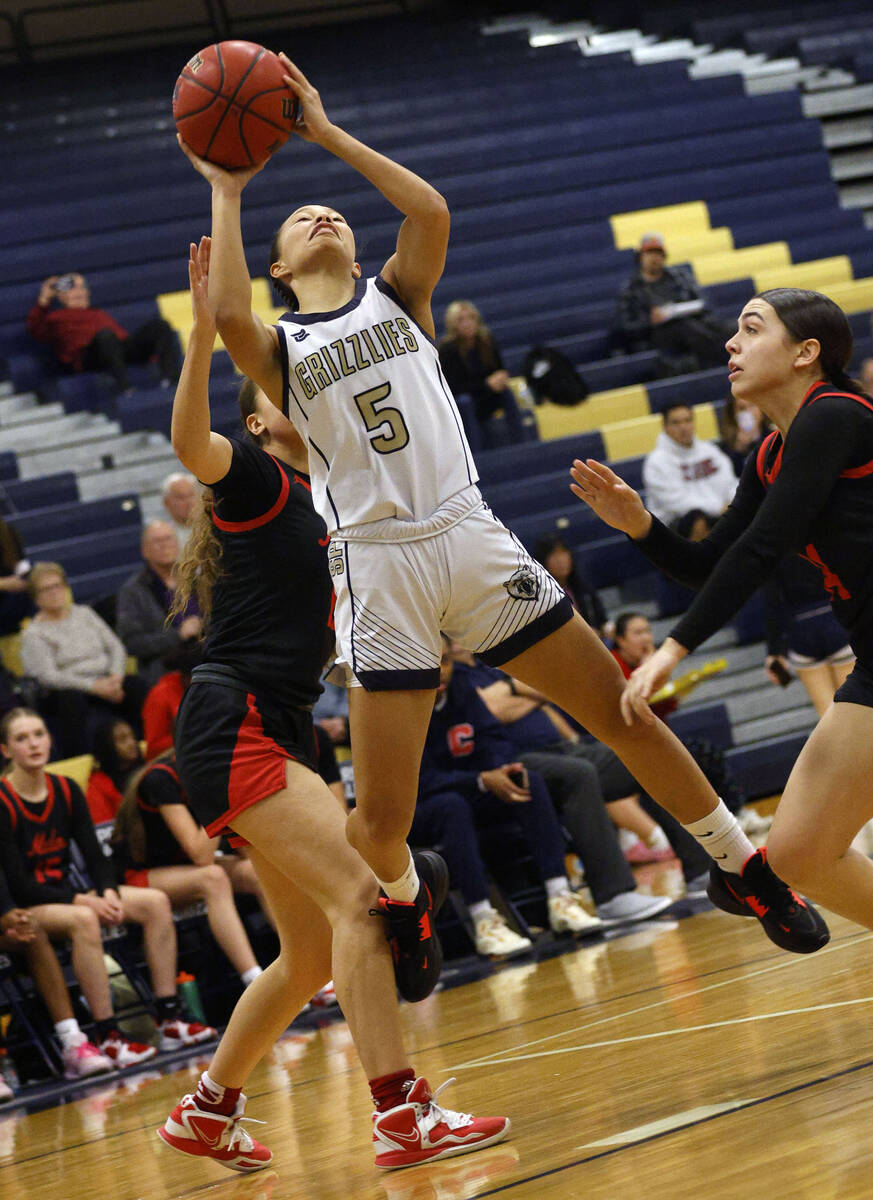 Junior guard Charolette De Lisle was one of a few Spring Valley players dealing with cramps in the second half of a tight game against Coronado on Friday night.
The Grizzlies' coaching staff and trainers frantically helped De Lisle and her teammates during breaks to get them ready for the final minutes.
On the final possession of a tied game, De Lisle had the ball in her hands.
As it appeared time was going expire without a shot, De Lisle drove to the basket, and her layup went through as the horn sounded to give the Grizzlies a 64-62 home win over Coronado.
"Charolette De Lisle is one of the most underrated juniors in the state, and she just proved tonight why she's critical to this team," Spring Valley coach ShaLisha Davis said.
Sophomore guard Mia Ervin led Spring Valley (15-5, 6-1 Class 5A Southern League) with 21 points, and senior guard Gia McFadden scored 15. De Lisle scored nine of her 13 points in the second half to help the Grizzlies earn their sixth straight win.
"We had to fight through it," Davis said. "It was just our mental toughness at this point."
Spring Valley appeared to be pulling away late in a back-and-forth game with Coronado (13-7, 4-3).
The Grizzlies went on an 8-0 run in a two-minute span in the fourth quarter to take a 61-54 lead with 1:38 remaining. Ervin attacked the basket, and Spring Valley came up with offensive rebounds on two possessions that led to baskets.
There was still time for Coronado to make a run. A pair of Grizzlies turnovers helped the Cougars make a 6-0 run to make it a one-point game with under a minute left.
Coronado senior guard Kaylee Walters scored two of her 23 points on a pair of free throws with 28 seconds left to tie the game at 62. Spring Valley ran the clock out on its final possession with the ball in De Lisle's hands to make sure it would get the final shot.
"They believe in each other," Davis said. "We've been battle-tested before. We've taken some tough losses, and we've had the pressure on us. Everything that's been thrown at them, they've already seen. So now, we just play through it because we've seen it before."
Spring Valley jumped to an early 10-4 lead midway through the first quarter, but that was the largest margin for either team until late in the fourth quarter. Both teams traded baskets most of the game, with 16 lead changes and six ties.
In her first year as the Grizzlies' coach, Davis said it took time to build confidence with her players and to establish trust among them. She said that trust will be crucial with the playoffs approaching.
"I love this team," Davis said. "I wouldn't trade it for the world."
Contact Alex Wright at awright@reviewjournal.com. Follow @AlexWright1028 on Twitter.