Sunset Girls: Centennial shows off depth, beats Spring Valley for title
February 17, 2018 - 10:07 pm
Updated February 17, 2018 - 10:27 pm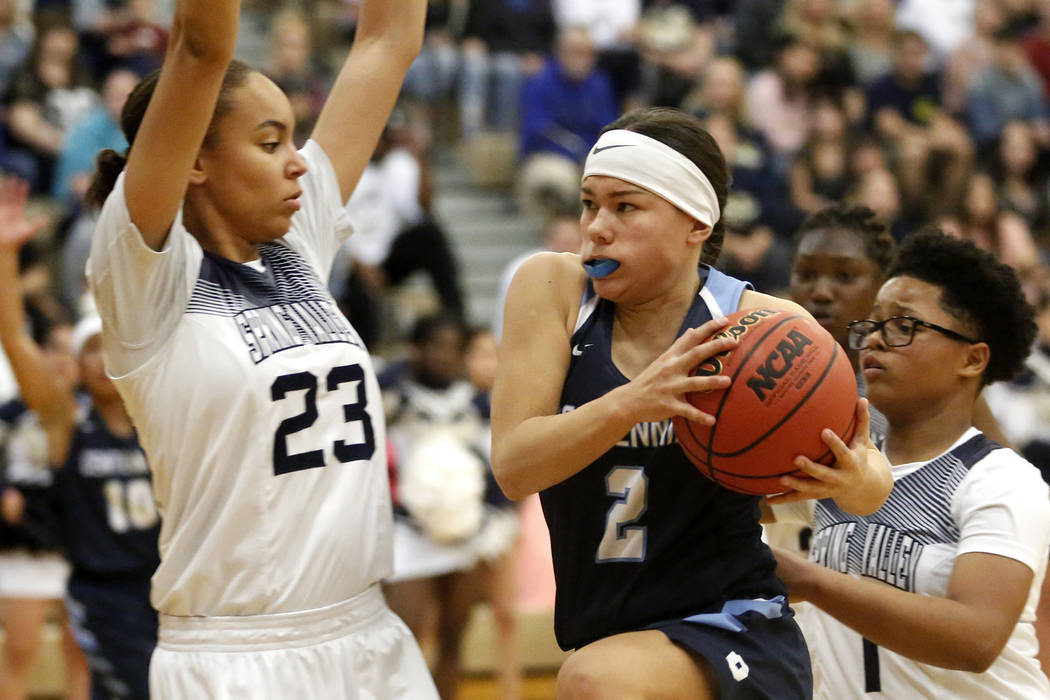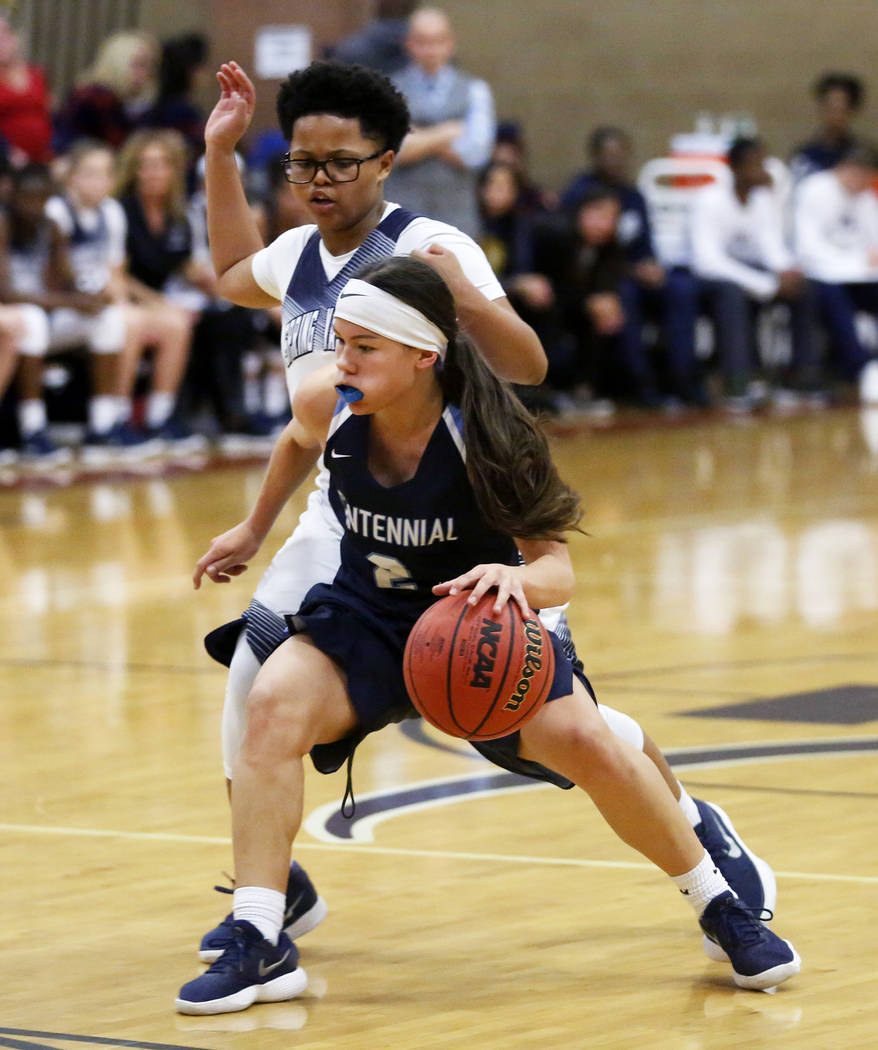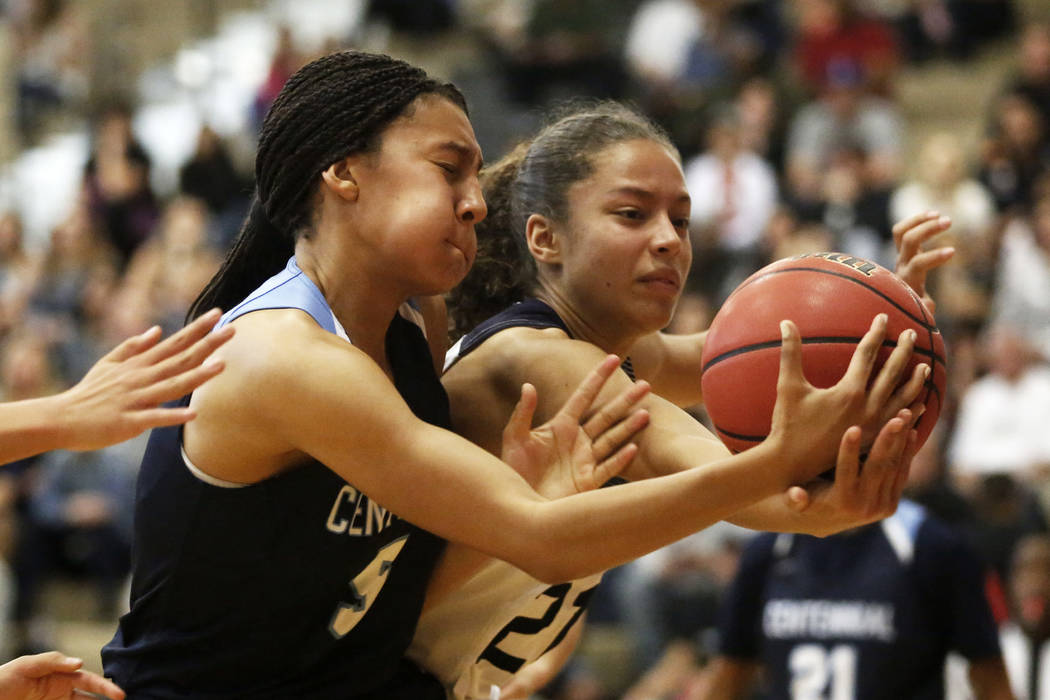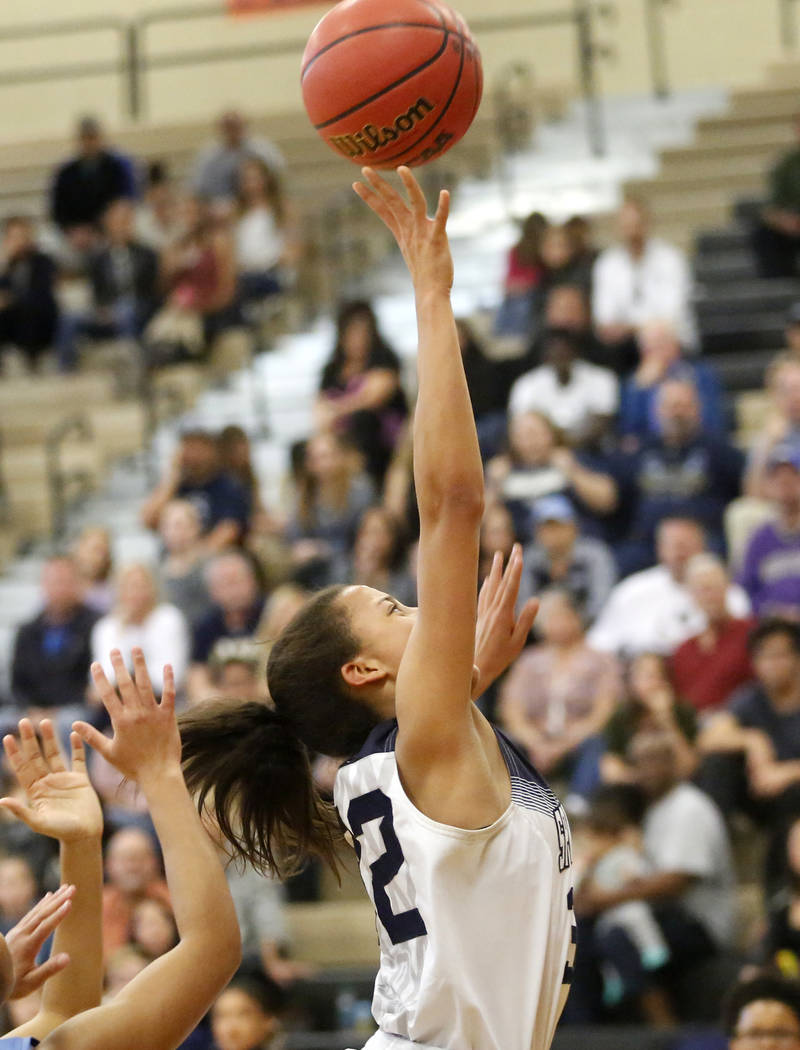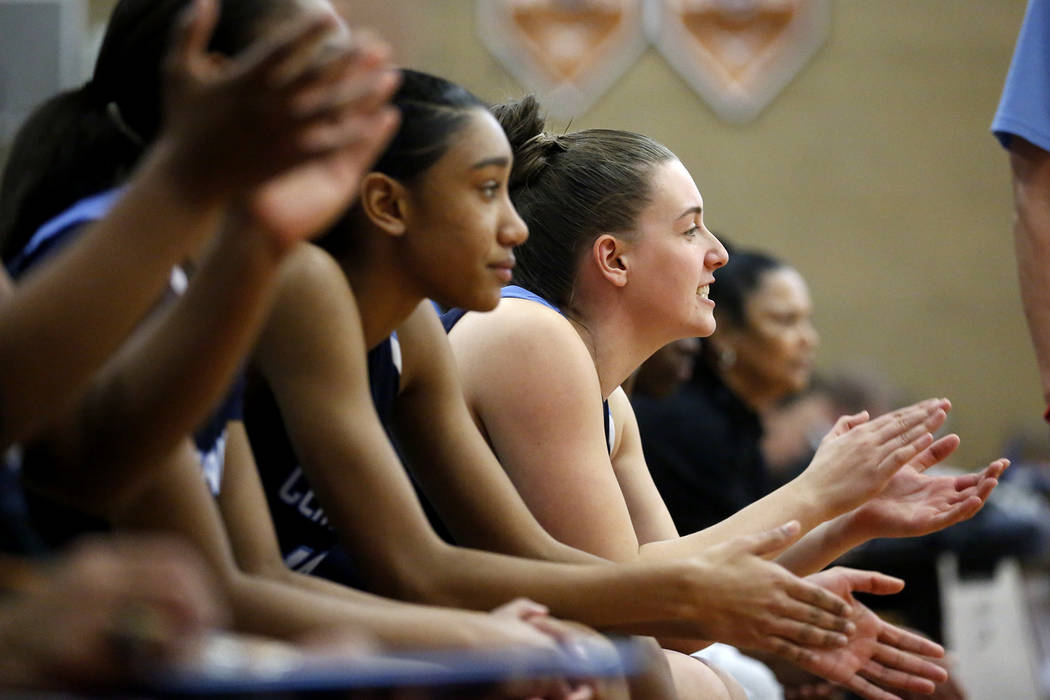 For a girls basketball team as deep as Centennial's, a different hero can emerge every night.
On Saturday, it was 5-foot, 4-inch junior Melanie Isbell who led the Bulldogs with 20 points, including a back-breaking 3-pointer in the third quarter. She led four double-digit scorers as the Bulldogs cruised to a 75-45 victory over Spring Valley in the Sunset Region title game at Legacy.
It is the eighth consecutive region championship for the Bulldogs, and they will head to Reno next week in search of a fourth straight state championship.
"We build chemistry all year round, we work out, there's never really an offseason, so it's a great feeling to have it all finally pay off," Isbell said.
Seven players scored for the Bulldogs in the second quarter as they started to pull away. They outscored Spring Valley 19-10, then in the third they put the game with a nod from the bench.
Daejah Phillips didn't start for Centennial, but had 10 points in the third quarter as the Bulldogs built their lead to 55-32. The Bulldogs had a 15-0 runthat included a deep 3-pointer by Isbell with 4:40 left in the quarter that deflated Spring Valley.
"We know that the third quarter is make or break for us," Isbell said. "It doesn't really matter what lead we had, we were just prepared to keep our foot on the pedal."
Centennial's depth and bench was so strong Justice Ethridge, who has committed to UNLV and was the Northwest League MVP, had only nine points. The Bulldogs (27-3) scored 23 bench points.
"Our bench is a major factor in games like this," said Isbell, also a UNLV pledge. "Our depth is really helpful."
The biggest issue for Spring Valley (28-3) was trying to overcome the lack of Essence Booker. The UNR commit and Southwest League MVP had three fouls in the first quarter, and only played 31 seconds of the second quarter. She had no points on two shots in the first three quarters, and finished with six points, her lowest total since Dec. 17.
By halftime, Kayla Harris, Alexus Quaadman and Ella Zanders all had three fouls as well, and they all had four when there was 40 seconds remaining in the third.
"I had to sit people tonight, too," Centennial coach Karen Weitz said. "I was scrambling. My post people were in trouble, too."
Eboni Walker is one of the top post players in the state, and the Bulldogs lost her for most of the game when she had three fouls in the second quarter. Through three quarters, she had only two points, but finished with 13 points and 11 rebounds.
Phillips finished with 16 points, and teammate Ajanhai Phoumiphat had 11 points for the Bulldogs, who will play Reno in the state semifinals at 6:30 p.m. Thursday at Lawlor Events Center.
Harris had 11 points to lead the Grizzlies, and Zanders had six points and 10 rebounds.
Contact Justin Emerson at jemerson@reviewjournal.com or (702) 387-2944. Follow @J15Emerson on Twitter.
Box score:
Centennial 75, Spring Valley 45