Tarkanian Girls: Taeha Pankey helps Longhorns win in overtime
December 22, 2017 - 11:23 pm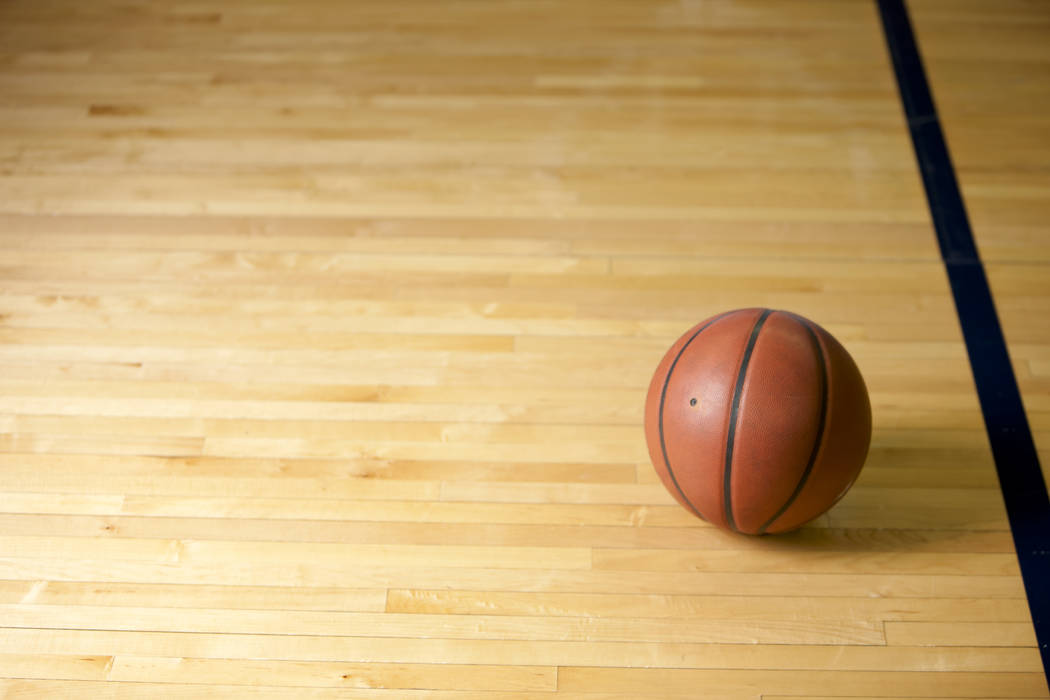 Taeha Pankey scored six of her 15 points in overtime Friday as the Legacy girls basketball team edged Juneau-Douglas (Alaska) in the Tarkanian Classic at Liberty.
The Longhorns led 32-27 at the half, but a late charge led by Juneau-Douglas' Cassie Dznick — and her game-high 34 points — sent the game beyond regulation.
Legacy got 20 points from C'Aree Stevenson, 16 from Maiah Yearwood, and 13 from Sam Greene.
Caitin Pusich scored 16 points for the Crimson Bears, and Alyxn Bohulanu scored 14.
Liberty 68, Desert Oasis 35 — At Durango, Dre'una Edwards poured in a game-high 26 points as the Patriots rolled past the Diamondbacks in the Diamond semifinals.
Rae Burrell had 15 points, and Tedra Tovia added 11 points for Liberty. London Pavlica contributed eight points for the Patriots, who led 39-19 at the half.
Eliyjah Pricebrooks scored 13 points to lead Desert Oasis.
Arbor View 63, Coronado 58 — At Liberty, Alaysia Reed's 19 points powered the Aggies over the Cougars.
Madison Cvijanovich scored 16 for the Aggies, and Autumn Westmoreland scored 13.
Aeryn Hawkins scored 14 for the Cougars, and Dallas Balanay-Flores added 12 points. Tia Thornton scored 10 for Coronado.
Durango 47, Western 32 — At Liberty, Analiyah Matthews led all scorers with 21 points as the Trailblazers downed the Warriors.
Dar'Juanah Harris added 10 points for the Trailblazers, who led 25-16 at halftime.
Adrianna Jones scored 14 for the Warriors, and Milliani Johnson scored 10.
Brea Olinda (Calif.) 54, Bishop Gorman 45 — At Durango, Terree Johnson and Stephanie Lee each supplied 11 points as the Wildcats downed the Gaels.
Jasmine Rachal added eight points for Brea Olinda, which raced out to a 36-20 halftime advantage.
Georgia Ohiaeri tallied 15 points and 15 rebounds to lead Gorman. Olivia Smith had 10 points for the Gaels.
East (Utah) 60, Foothill 33 — Taylor Bair scored nine points for the Falcons, but they fell to the Leopards.
Lealani Falatea led the Leopards with 16 points.
Calexico (Calif.) 57, Democracy Prep 21 — At Liberty, Lily Garzon and Lyah Macias each scored 10 points as the Bulldogs routed the Blue Knights.
Monica Marshall led Democracy Prep with seven points.
Box scores:
Brea Olinda (Calif.) 54, Bishop Gorman 45
Calexico (Calif.) 57, Democracy Prep 21
Legacy 73, Juneau-Douglas (Alaska) 71