2016 Mountain View Football Capsule
August 24, 2016 - 9:39 pm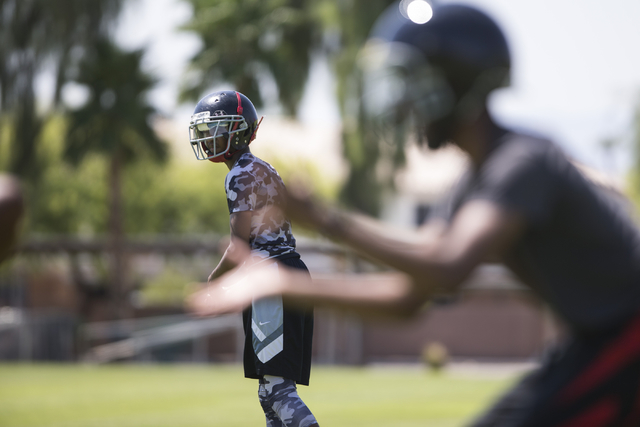 MOUNTAIN VIEW
League: Class 2A Southern
Head coach: Ray LeBoeuf, ninth season
2015 record: 3-7 (3-5 Division III Southern League, fifth)
Returning lettermen: Six
Returning starters: Four offense, five defense
Base offensive set: Spread
Base defensive set: 4-4
Top offensive players: QB Tyrell Brooks (Jr.), WR Terrence Brooks (Jr.), C Bryce Bowman (Sr.)
Top defensive players: DL Bryce Bowman (Sr.), LB Isiah Johnson (Sr.), DL Nathan Santiago (Jr.)
Key losses: RB Bernard Williams, LB Adam Stacey
Outlook: The Saints haven't made the playoffs since 2013, and have been hit hard with low participation numbers the past few seasons.
Mountain View has a core of talented players, but will need to stay healthy and conditioned.
Twin brothers Tyrell and Terrence Brooks are back to lead the offense. The pair will make up one of the toughest one-two punches in the Class 2A Southern League.
"We have a solid core of players, yet much like last season we need some depth and to remain healthy," LeBoeuf said.