2017 Las Vegas Football Capsule
August 18, 2017 - 5:20 pm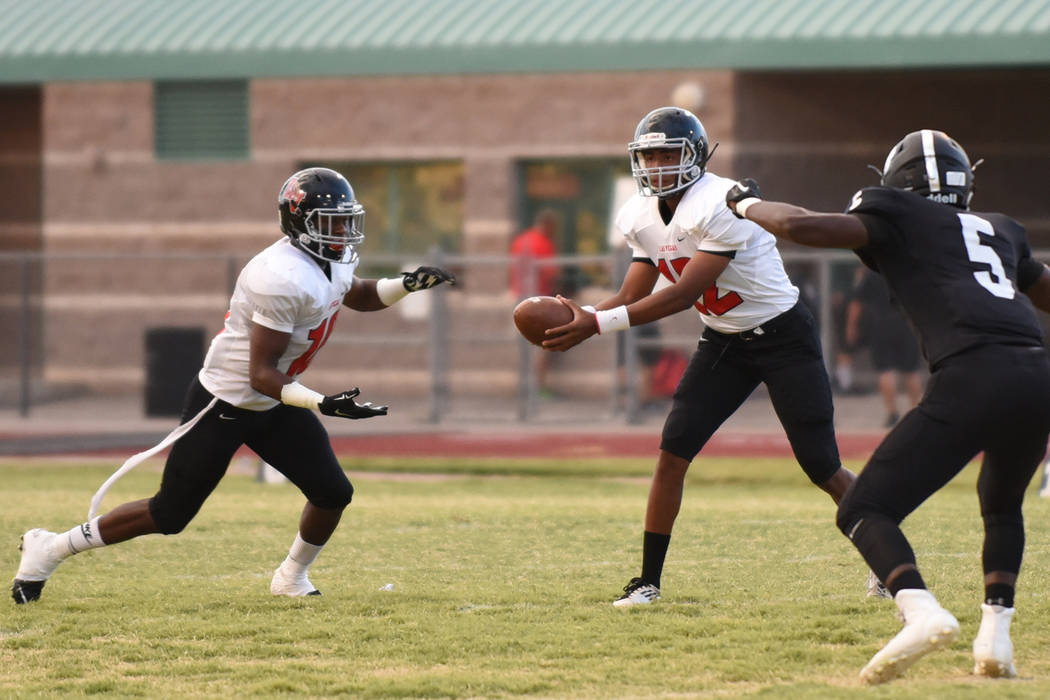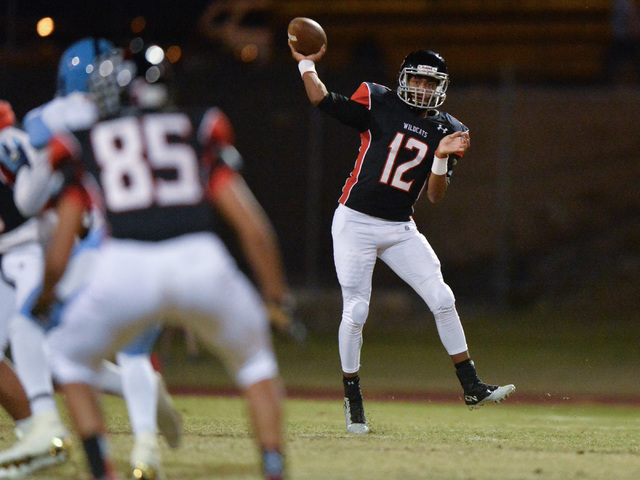 LAS VEGAS
League: Class 4A Northeast
Head coach: Erick Capetillo, first season
2016 record: 7-3 (3-1 Northeast League, second)
Returning lettermen: 21
Returning starters: Seven offense, three defense
Base offensive set: Spread
Base defensive set: Stack
Top offensive players: QB Zach Matlock (Sr.); RB Elijah Hicks (Sr.); OL Javon Taylor (Sr.); OL Peter Alamoti (Sr.); OL Matt Del Valle (Sr.)
Top defensive players: LB Jake Bowden (Sr.); CB Zion Edward (Sr.); S Colby Splond (Jr.); LB Daniel Law (Jr.)
Top newcomers: WR Chris Bunn (Jr.); WR Preston Williams (Jr.); DL Dakota Ray (Jr.)
Key losses: LB Cruz Littlefield; OL Dyllan Kounovsky; OL Bryan Acosta
Outlook: Capetillo takes over for James Thurman, who stepped aside after posting a 40-23 record in six seasons.
He inherits a strong offensive unit, headlined by running back Hicks, who rushed for 769 yards and 10 TDs last season. Matlock, a two-year starter at quarterback, completed 64.6 percent of his passes for 965 yards and 12 TDs, and also had eight rushing touchdowns.
The Wildcats also return four starters to anchor the offensive line.
The defense isn't as experienced, with just three starters returning. Among the losses was Northeast League Defensive MVP Littlefield, who led the Wildcats with 109 tackles last season.
Bowden, a first-team All-Northeast League pick, had 69 tackles, and should key the defense along with Edward (45 tackles).
The Wildcats should contend in the Northeast League, and Capetillo hopes to capture the school's first league title since 2010.