2018 Cimarron-Memorial Football Capsule
August 13, 2018 - 3:00 pm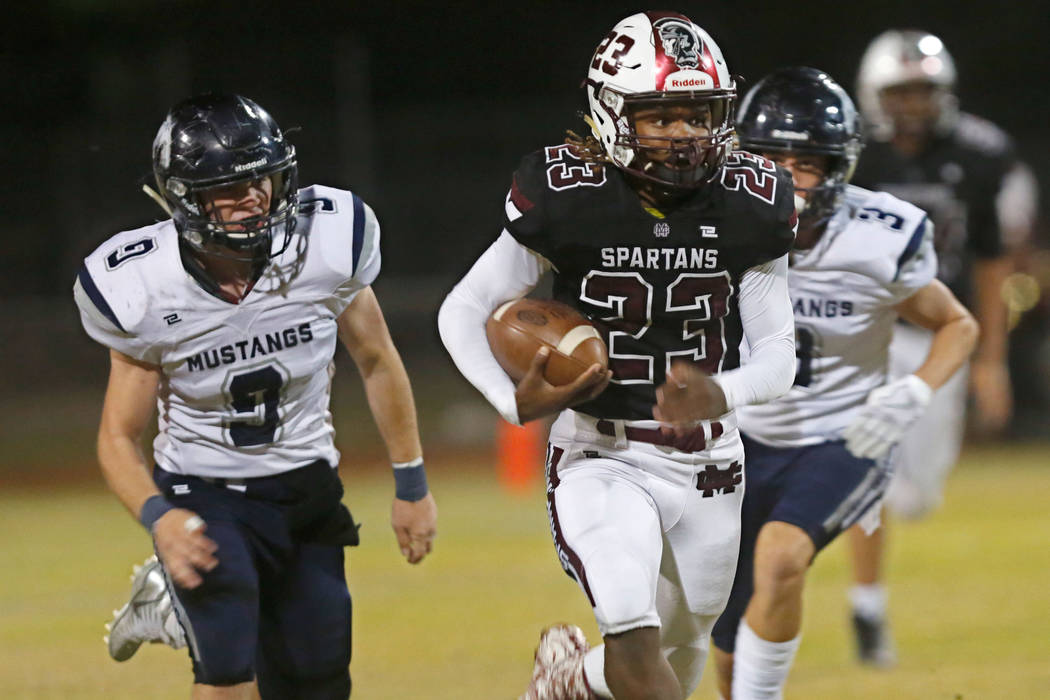 CIMARRON-MEMORIAL
League: Class 4A Northwest
Head coach: Kory Walker, second season (3-5)
2017 record: 3-5 (1-5 Northwest, tied sixth)
Returning lettermen: 15
Returning starters: Six offense, four defense
Base offensive set: Pistol
Base defensive set: 4-3
Top offensive players: T Michael Overland (Jr.); RB Jordan Norwood (Jr.)
Top defensive players: FS Jose Carrasco (Jr.); DE Adrian Alonso (Sr.): DT Michael Overland (Jr.)
Top newcomer: QB Brandon Smith (So.)
Key losses: QB George Tribble; WR/FS Marcus Phillips
Outlook: The Spartans got off to an outstanding start in Walker's first season, winning their first three games including the Northwest League opener against Centennial. The end of the season wasn't as kind to Cimarron.
The Spartans dropped their final five games and scored a total of six points in their last three contests.
Cimarron must replace two of its top offensive playmakers in Phillips (27 catches, 339 yards, 3 TDs) and Tribble (1,007 passing yards, 11 TDs).
But Norwood had a solid sophomore season, rushing for 623 yards and five scores. He averaged 6.4 yards per carry, and should give the team a solid No. 1 option.
Phillips also will be tough to replace on defense. He earned All-Northwest League honors on both sides of the ball.
Carrasco (31 tackles) and Alonso (15 tackles) lend some experience to the defensive unit.
"(We are) young at several key positions, but offensive and defensive lines are strengths," Walker said. "Run game will be key to success."