2018 Las Vegas High Football Capsule
August 16, 2018 - 8:44 pm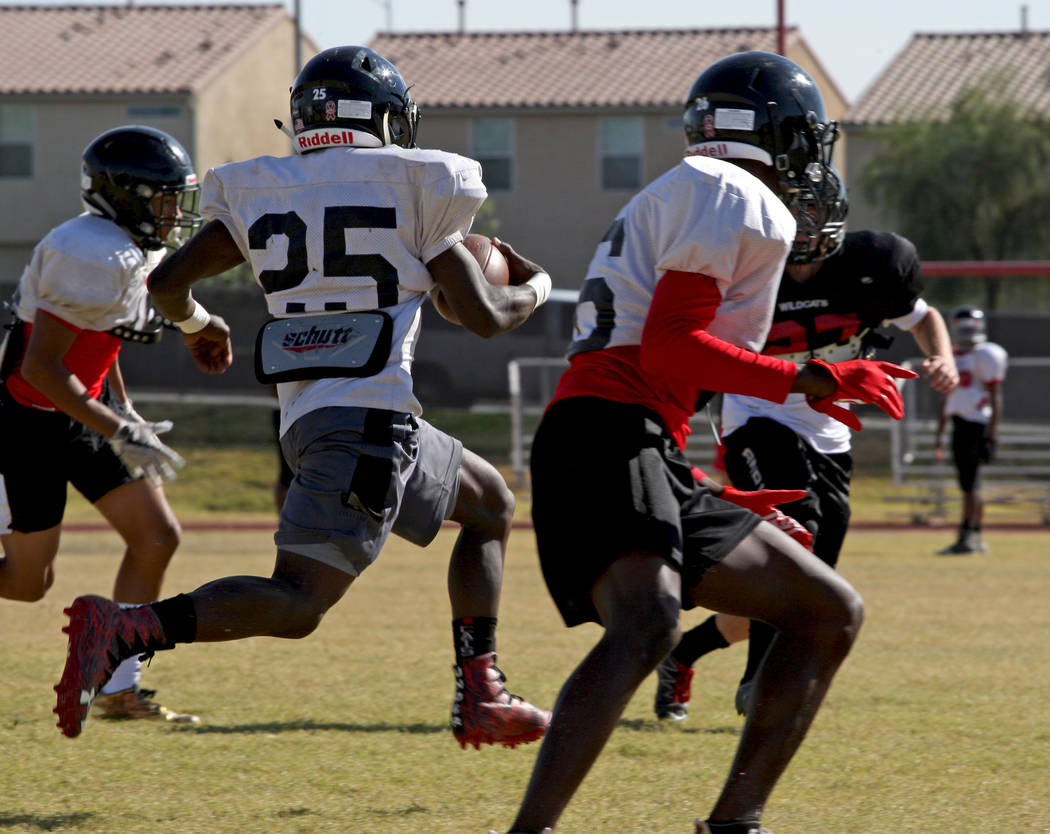 LAS VEGAS
League: Class 4A Northeast
Head coach: Erick Capetillo, second season (3-7)
2017 record: 3-7 (3-1 Northeast, second)
Returning starters: Two offense, four defense
Base offensive set: Pistol
Base defensive set: 4-2
Top offensive players: WR Miles Davis (Jr.); OL Joe Hernandez (Sr.); WR Darrin Akau (Sr.); RB Cody Summer (Sr.)
Top defensive players: DL Eber Hernandez (Sr.); LB/DB Daniel Law (Sr.); LB Sean Wiggins (Sr.)
Top newcomers: RB J'Quan Curtis (Jr.); QB Sean Hansen (Jr.); QB Ja'Shawn Scroggins (So.)
Key losses: RB Elijah Hicks; QB Zach Matlock; DB Zion Edward; LB Jake Bowden
Outlook: Las Vegas has battled Canyon Springs for the Northeast League in recent seasons, but the additions of Desert Pines, Legacy and Mojave will make the league much tougher this season.
The Wildcats also will have to replace some key players. Hicks and Bowden were the only Las Vegas players to earn first-team All-League honors last season.
Without Hicks (1,204 rushing yards, 12 TDs), Summer should emerge as the top rushing option. He had 395 rushing yards and four TDs last season.
Davis is a speedy track star, but had only eight offensive touches last season. Akau caught 13 passes for 124 yards.
On defense, the Wildcats need to improve after allowing an average of 32.5 points last season. They gave up an average of 42.4 in the seven losses.
"The Wildcats will be a young, energetic team ready to compete in a new and improved Northeast Division," Capetillo said.