Bishop Gorman scores early, often in 40-7 victory in opener
August 23, 2019 - 9:43 pm
Updated August 24, 2019 - 12:00 am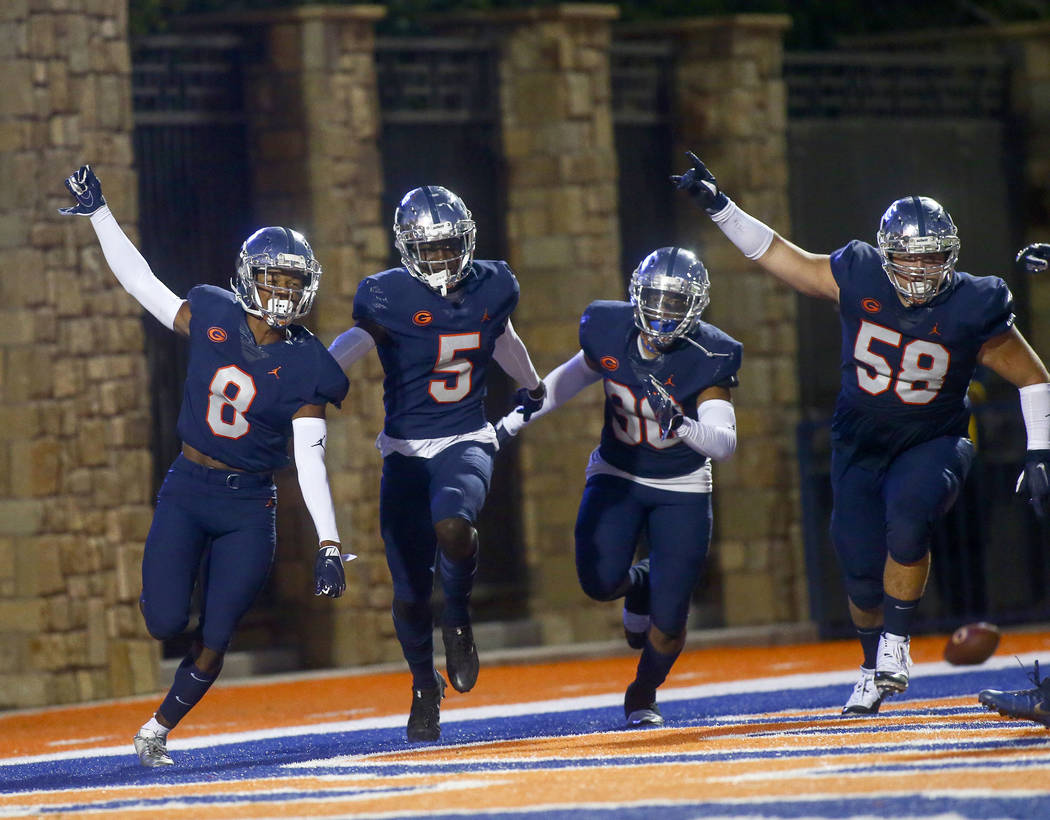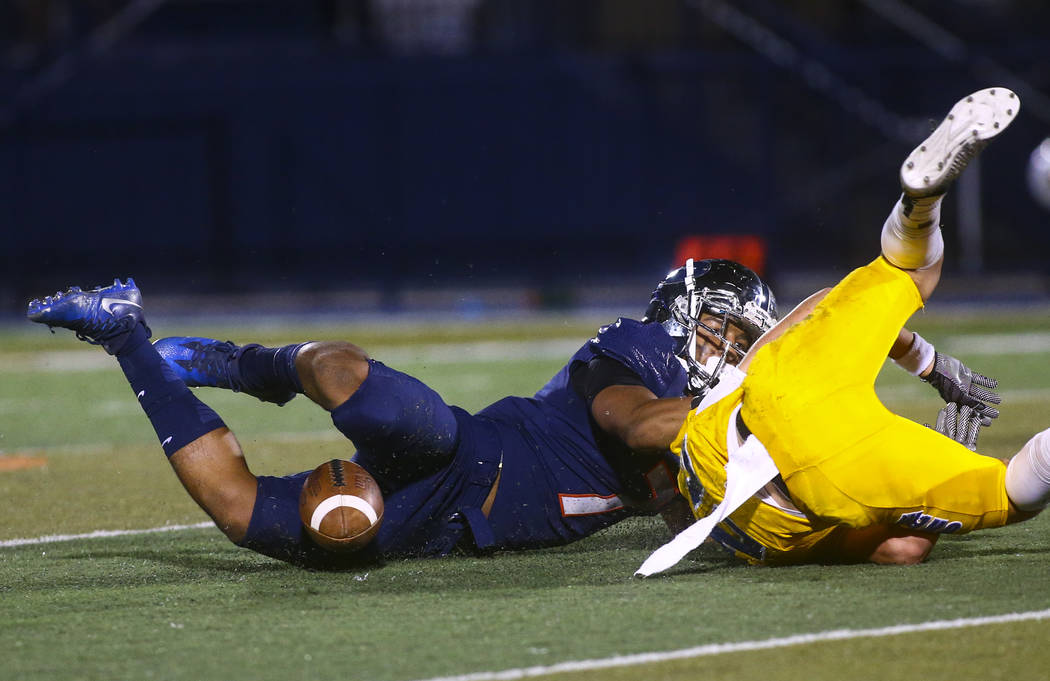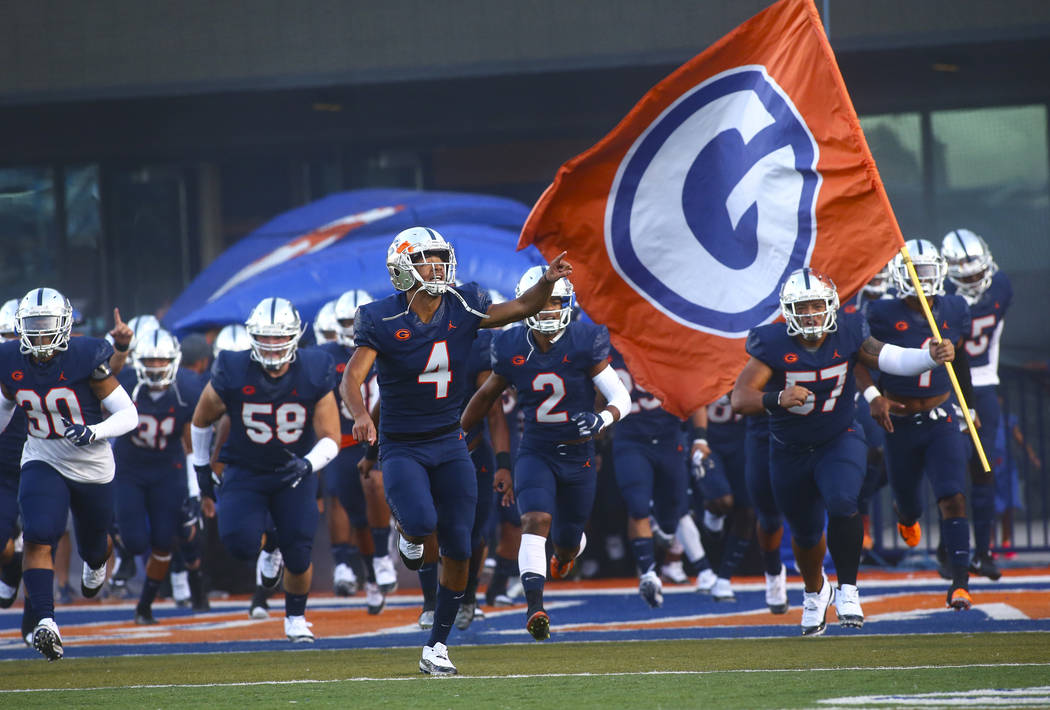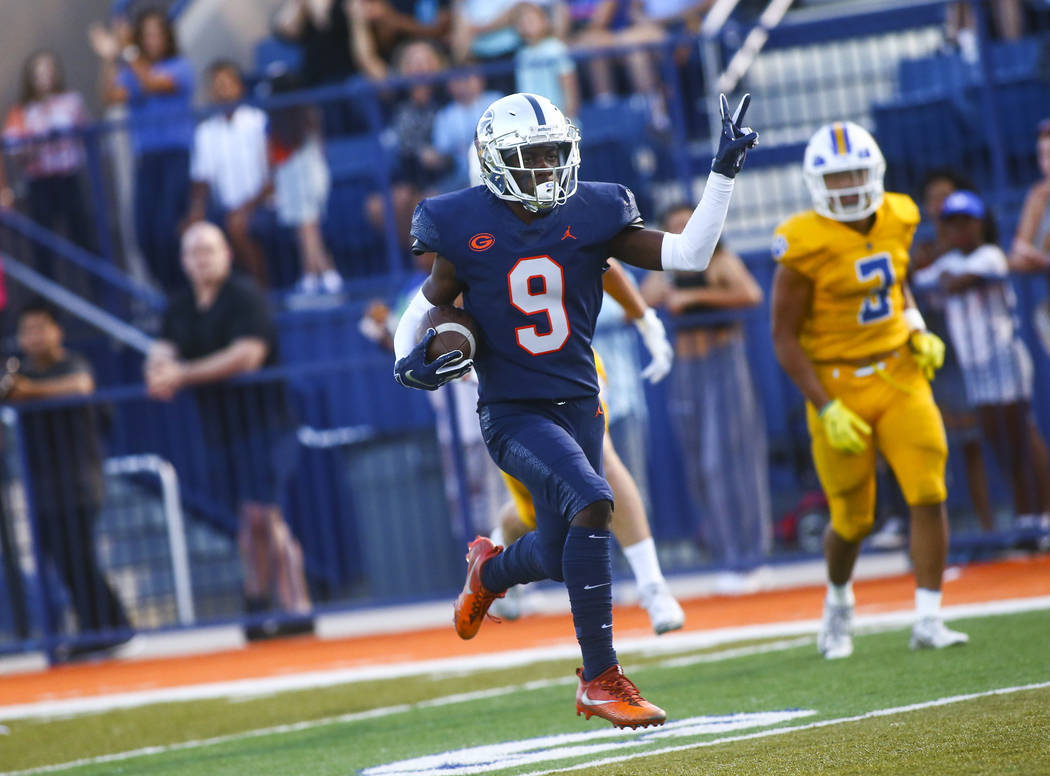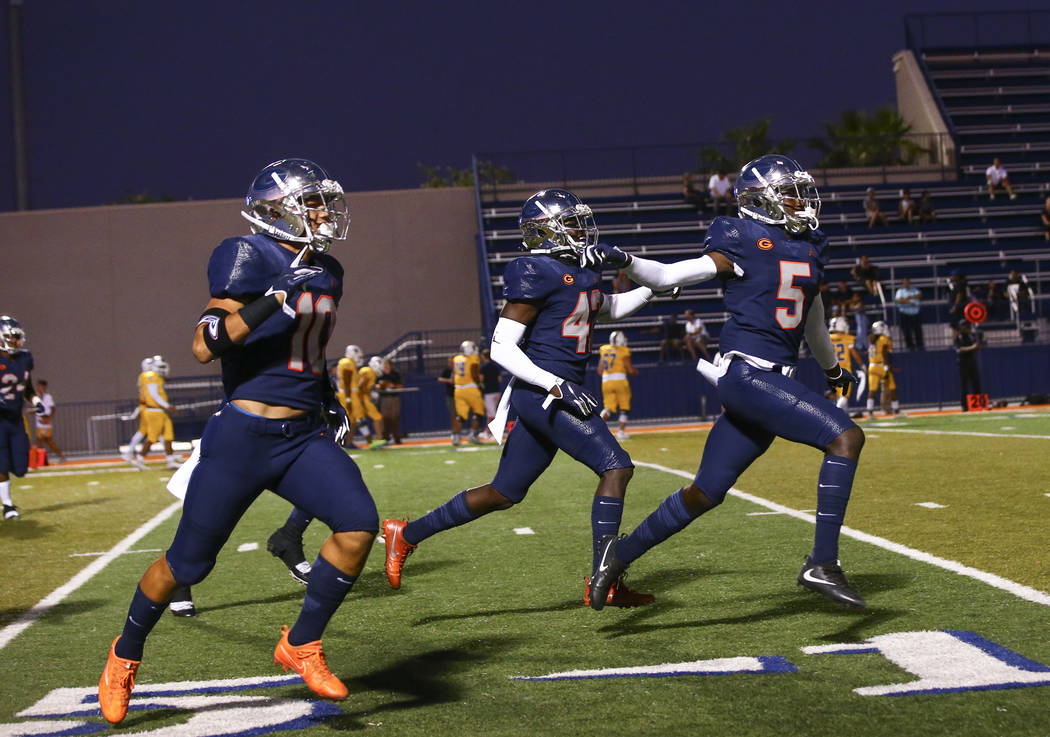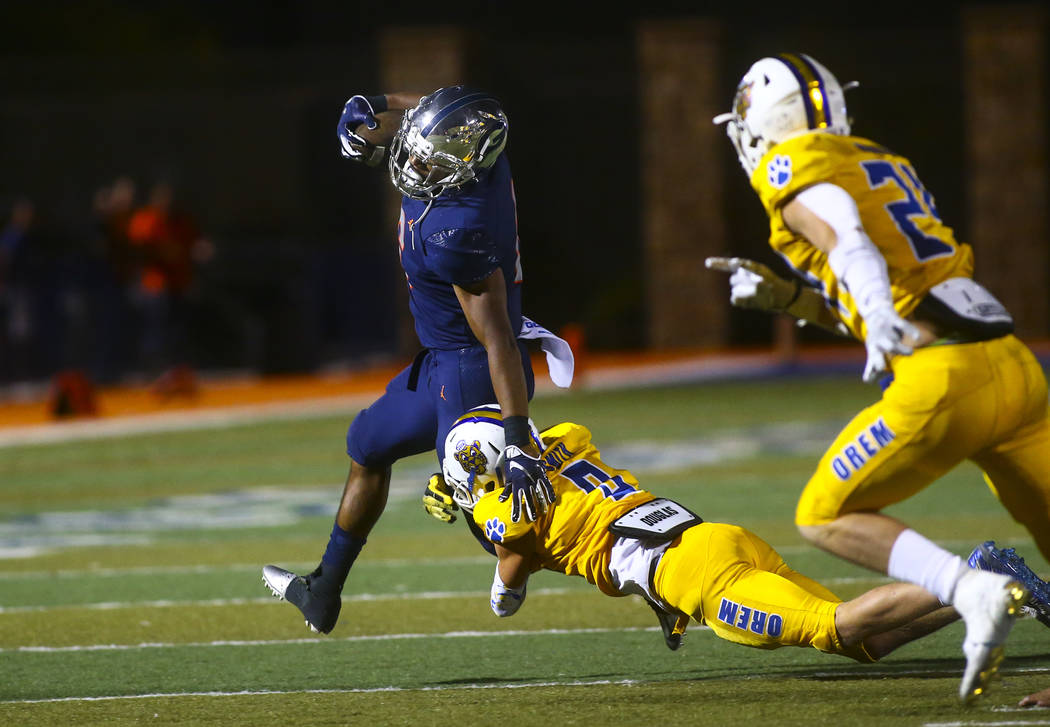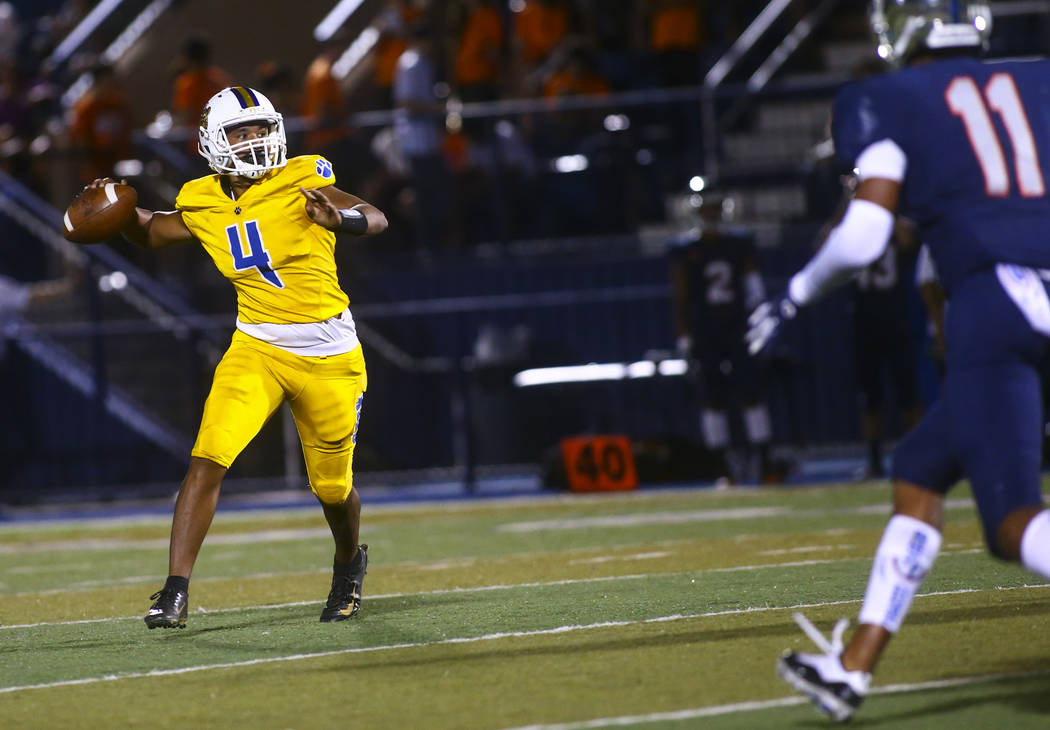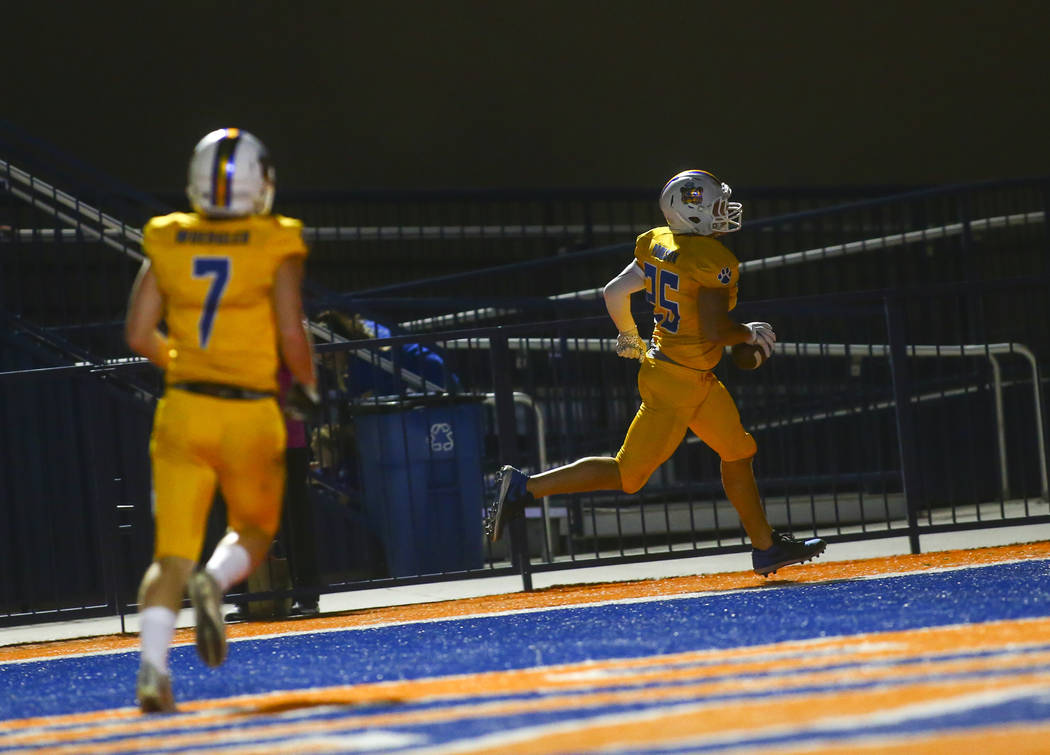 Bishop Gorman is loaded with Division I talent in quarterback Micah Bowens and wide receiver Rome Odunze, but the Gaels might have found another such talent to run the ball.
Sophomore running back Cam Barfield led the way for Gorman, rushing for 194 yards and two touchdowns on 19 carries, as the host Gaels routed Orem (Utah) 40-7 in their season opener Friday night.
"I did well, but I still need to work on my performance," Barfield said.
Coach Kenny Sanchez was more effusive in his praise for Barfield.
"He played great," Sanchez said. "We pulled him up last year for the playoffs, and he had a couple of long runs, and tonight he picked up where he left off."
The Gaels, ranked 18th by USA Today, jumped on the Tigers early when Bowens connected with freshman wide receiver Zakariah Branch for a 45-yard touchdown less than a minute into the game.
Barfield scored a few minutes later on a 2-yard TD run to push the lead to 13-0.
The Gaels added to their lead when Bowens found Branch on a 1-yard TD pass. Branch finished with 50 yards receiving and two touchdowns on three receptions.
Gorman's defense, which had six sacks, added to the first-quarter scoring when sophomore defensive back Fabian Ross scored on a 22-yard interception return to give the Gaels a 27-0 lead after nine minutes.
"I thought we came out like gangbusters," Sanchez said. "We looked really well. Threw the ball to (Branch) right away, I mean, he's just graduated from junior high school. Defense played really well in the beginning."
After the first quarter, the Tigers (0-2) seemed to settle down and gained some momentum when quarterback Kana'ipono Kahala-Graham connected with Brinton Paulson to cut the deficit to 27-7.
"I don't think we played bad after the first quarter when it was 27-0, I think kudos to Orem," Sanchez said. "Coach (Jeremy) Hill does a great job with that program. I think they settled in, and we just had to grind it out a little bit more."
Gorman regained the momentum when Barfield broke away on a 61-yard TD run for a 33-7 lead.
The Gaels did get a scare when Bowens, who finished with 174 yards passing and two touchdowns, pulled up on a run late in the third quarter. Sanchez said his quarterback had cramps.
Bowens returned to the game and led his team on two scoring drives in the fourth quarter.
Now, the Gaels turn their attention on a trip to Hawaii to play St. Louis of Honolulu, USA Today's 12th-ranked team that also has Division I talent at the skill positions.
"We have a lot to work on, and that's kind of how it is going to be every week," Sanchez said. "We did a lot coming into the first week, and the second and third week kind of shows how good your team is going to be.
"We're going to see a really talented offense with a couple Division I wide receivers, a quarterback who can move and throw the ball really well and will stretch you vertically. So we'll be challenged eventually on that side of the ball. Offensively, we're going to see a much better defense with three or four physical linebackers."