Class 3A, 2A, 1A state champions to be crowned at Allegiant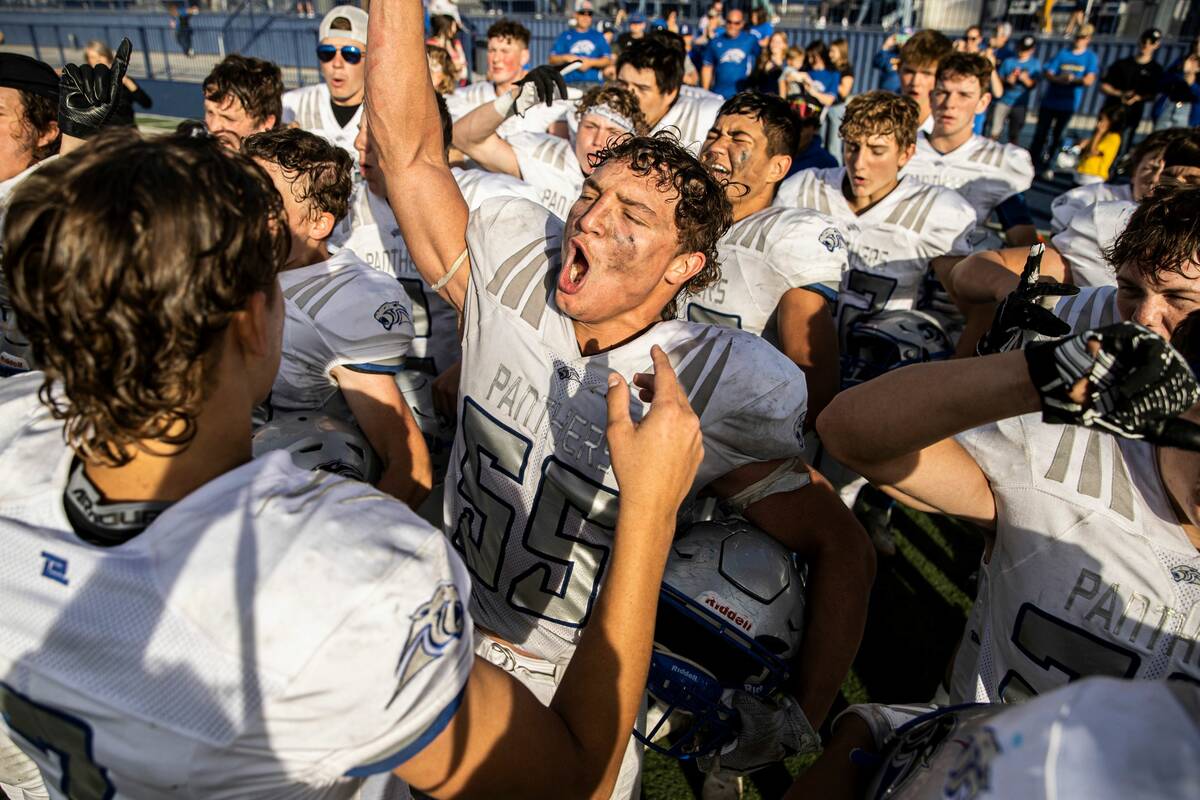 A breakdown of the small-school high school football state championship games Monday at Allegiant Stadium:
3A: Truckee vs. SLAM Academy, 12:20 p.m.
SLAM Academy is in the Class 3A state title game in the fifth year of its football program. The Bulls (8-3) have won seven in a row and are coming off a 39-8 win against Spring Creek in the state semifinals. Truckee (10-1) had no problems in a 35-7 victory over Moapa Valley in its state semifinal, handing the Pirates — last year's state champions — their first loss in 23 games.
2A: Lincoln County vs. The Meadows, 3:40 p.m.
For the first time since 2009, the 2A champion will come from Southern Nevada. The Meadows was the last southern team to win the 2A title, claiming back-to-back crowns in 2008 and '09. The Meadows (11-1) took care of Lincoln County (10-1) in the regular season 42-0, and 30-0 in last year's state quarterfinals. In last year's title game, The Meadows fell to Yerington 35-26.
1A: Spring Mountain vs. Pahranagat Valley, 9 a.m.
Both teams come in at 9-2 and riding long winning streaks into the state title game. Spring Mountain has won its last eight, while Pahranagat Valley has won seven in a row. In their regular-season meeting on Aug. 26, Pahranagat Valley won easily 54-14. Pahranagat Valley has won the last two 1A titles (2019 and 2021), while Spring Mountain won in 2018.
Alex Wright Las Vegas Review-Journal