Democray Prep routs Calvary Chapel for first league win
September 15, 2017 - 11:45 pm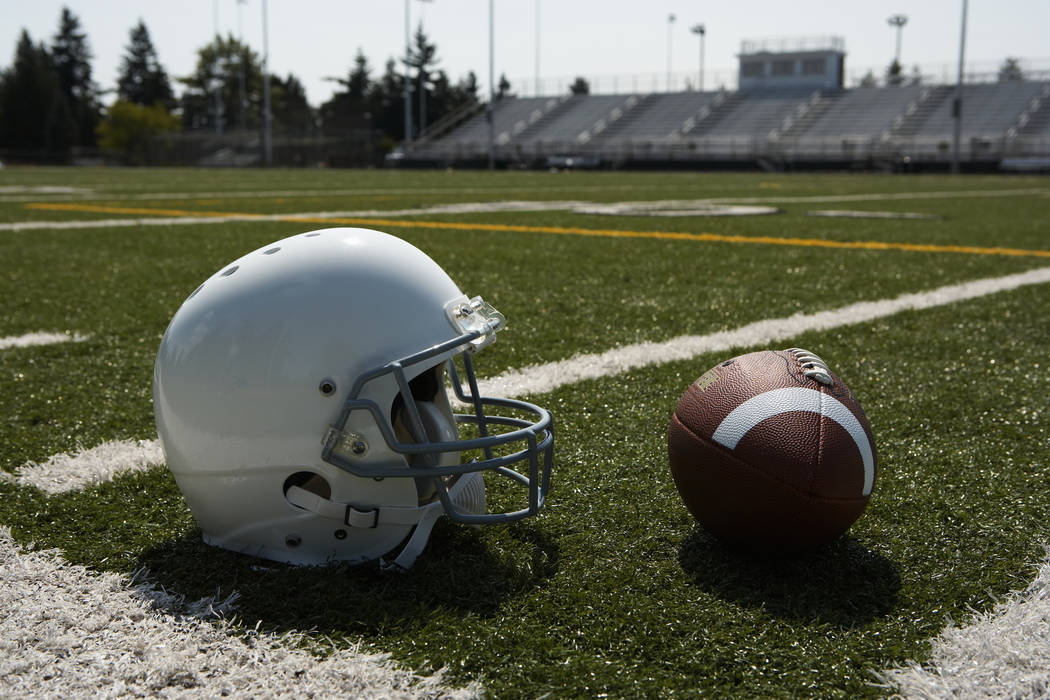 Democracy Prep's offense scored on four of its first five possessions as the Blue Knights' football team routed Calvary Chapel at Rancho on Friday, 54-6.
The Blue Knights' offense struck quickly, scoring touchdowns on their first two offensive plays to take a 16-0 lead. The first score came on a 28-yard pass from quarterback Micah Gayman to receiver Kelley Jones after a short Calvary Chapel punt. Vanell Meeks scored the second touchdown on a 36-yard run.
The Blue Knights (1-1, 1-0 Class 2A Southern League) were driving downfield for a third score when Christopher Terry intercepted Gayman and returned the ball to the Democracy Prep 6-yard line. The Lions took advantage and scored two plays later on a 6-yard pass from Kade Sellers to Dylan Sims to cut the lead to 16-6.
It was the Lions' first score since Oct. 9, 2015. They did not field a team in 2016.
Gayman threw for two more touchdowns: a 5-yard pass to Vanell Meeks, and a 20-yard pass to Amar Smith to close out the first quarter with a decisive 32-6 lead. Democracy Prep running back Kemari Cooper scored on a 35-yard run to give the Blue Knights a 40-6 halftime lead.
The Democracy Prep defense held Calvary Chapel (0-2, 0-1) to 0 yards total offense and intercepted three passes in the victory. Running back Jose Hernandez ran for a 4-yard touchdown to close out Democracy Prep's scoring.
Box score:
Democracy Prep 54, Calvary Chapel 6