Desert Pines sneaks by Durango, wins 12-6
August 25, 2018 - 12:28 am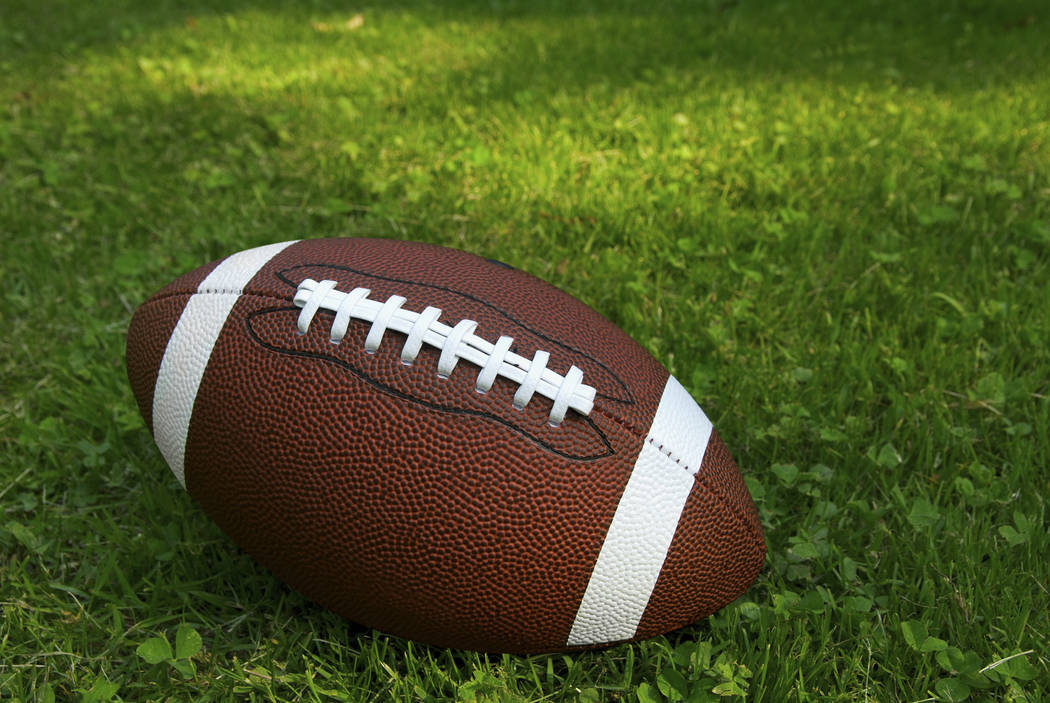 Desert Pines football coach Tico Rodriguez expected the unexpected Friday, but he did not anticipate just how tough a win would be.
The fifth-ranked Jaguars were without both offensive tackles, but scored early and managed to hold on for a 12-6 victory over host Durango.
Cameron Wiley rushed 20 times for 70 yards and a touchdown to lead Desert Pines, and teammate Tyler Williamson completed 7 of 13 passes for 111 yards and a TD.
Rodriguez did not disclose the reason for his starters' absence, but said he knew things could get interesting with a pair of inexperienced players in their places.
"We wanted to be able to run the ball, but we had some guys out," Rodriguez said. "We were using guys who had never started at tackle. They were learning on the fly. They played hard, but it was sloppy."
The Jaguars offense looked lethargic in the first quarter, but came to life in the second. Darnell Washington broke a tackle and scored on a 40-yard pass from Williamson midway through the quarter, and Wiley made the Trailblazers pay for a fumble with a five-yard scoring sprint up the middle just before halftime.
The Desert Pines defense looked strong throughout, forcing four turnovers while holding the Trailblazers to 38 first-half yards.
"We have a lot of kids who play both ways," Rodriguez said. "But they played hard and the defense looked good."
Penalties hurt the Jaguars (1-0) in the second half, and Durango (0-2) took advantage with a 31-yard touchdown pass from Kaden Renshaw to Jayden Nersinger with 5:41 left in the fourth quarter to make it 12-6.
Desert Pines tried to work the clock on its next drive, but was forced to punt with nearly three minutes remaining. Punter Darnell Washington didn't have enough room to kick and made a break down the right sideline, resulting in a first down.
"It was a bad snap, and he kind of saw some green," Rodriguez said. "He had an opportunity to make a play, and we trust him. I think that punt would have gotten blocked. It's one of those plays that makes you look like a genius if it works."
Durango finally got the ball back deep in its own territory with a minute to go, but that drive ended on an interception.
Brandon Thomas finished with 43 yards on three receptions to help Desert Pines. Nersinger caught four passes for 50 yards, and Renshaw completed 7 of 17 passes for 69 yards.
Box score: