Durango tops Las Vegas for first win of the season
September 15, 2018 - 12:15 am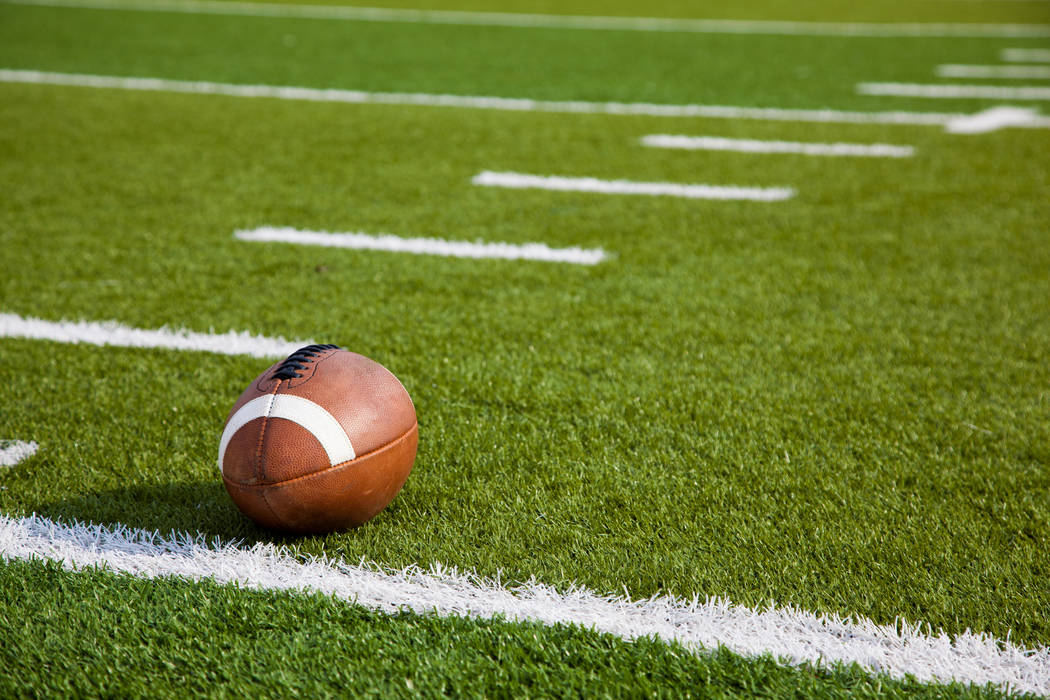 Durango lost its first three games this season by a total of 19 points, and though the Trailblazers had been competitive each time out, they hadn't held a lead in any game.
Not only did the Blazers finally take their first lead late in the second quarter Friday at Las Vegas High, but once they had it, they never relinquished it.
Justin Johnson and Tau Fotu each rushed for a pair of touchdowns as Durango outran the Wildcats for a 42-21 victory — its first of the season.
"It felt great, it felt real great," said Fotu, who rushed for 106 yards on 21 carries and scored on runs of 4 and 12 yards for Durango. "And now that we won, we feel great now."
Durango (1-3) finally seized its first lead with 23 seconds left in the second quarter. Quarterback Kaden Renshaw threw a 10-yard strike to tight end Jayden Nersinger in the middle of the end zone, then added a 2-point conversion run to put the Trailblazers up 14-7.
The Trailblazers made a statement drive to open the third quarter, marching 78 yards in 13 plays with Johnson scoring on a 13-yard run down the left sideline to push the lead to 21-7.
The Wildcats (2-2) countered as Miles Davis took the ensuing kickoff 85 yards for a score. But Durango struck right back on the next drive when Johnson raced 64-yards down the left sideline to make it 27-14.
"I was just seeing they were not fast enough to catch me," said Johnson, who rushed for 173 yards on 14 carries. "So I knew, every time, if I could get outside, they weren't fast enough to get me."
"I'm the power, and he's the speed back," said Fotu of he and Johnson. "But we can't do it without the line. They did a hell of a job."
Durango finished with 387 rushing yards.
Renshaw added a 1-yard plunge for a score with 8:58 left in the fourth, and after Fotu's two-point conversion run, the Durango lead was 35-14.
"We have been ready (to win) all season," added Johnson. "We have been getting better all season, and we are going to continue to keep climbing the rest of the season."
Box score: