'Energized" Lindsey keys Gorman to win over Chandler, Ariz.
August 29, 2015 - 11:10 pm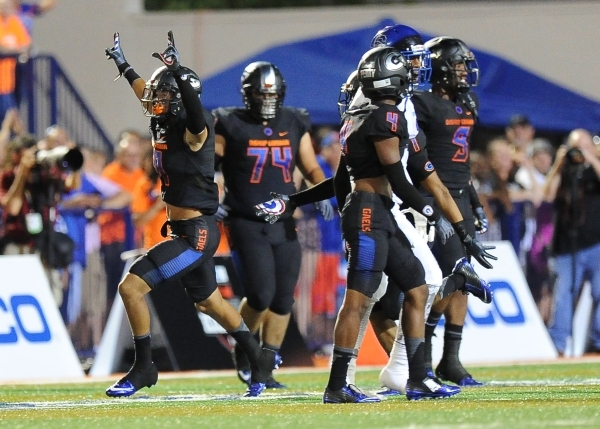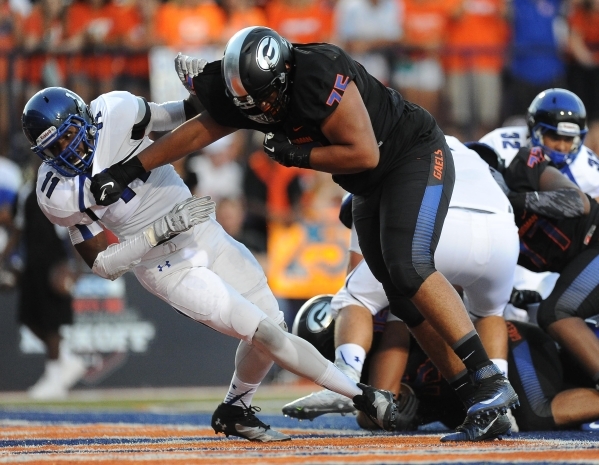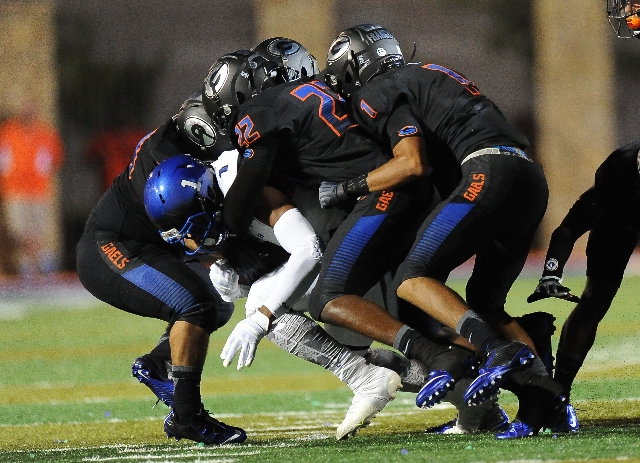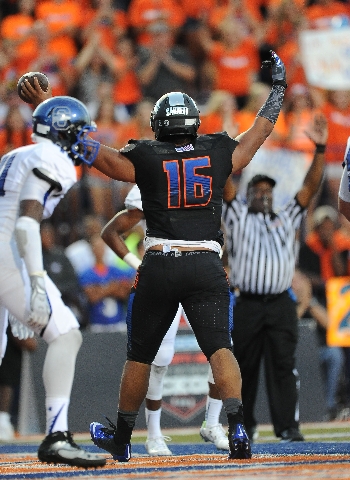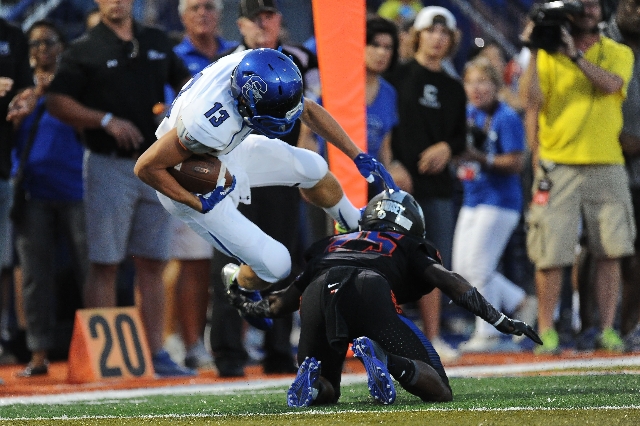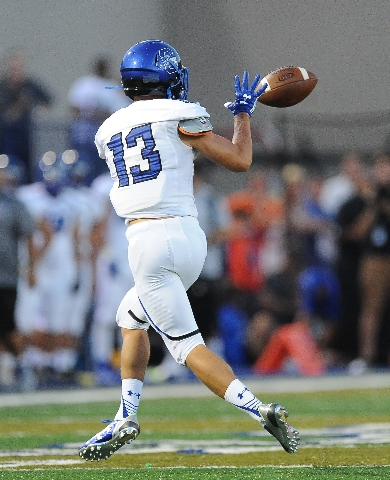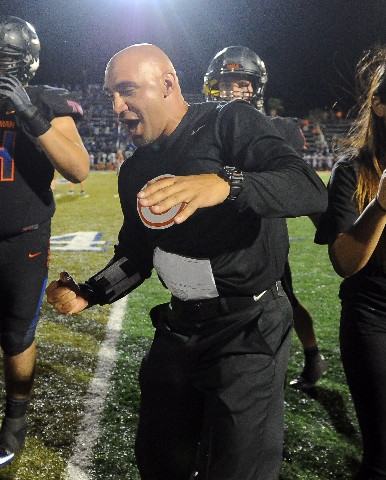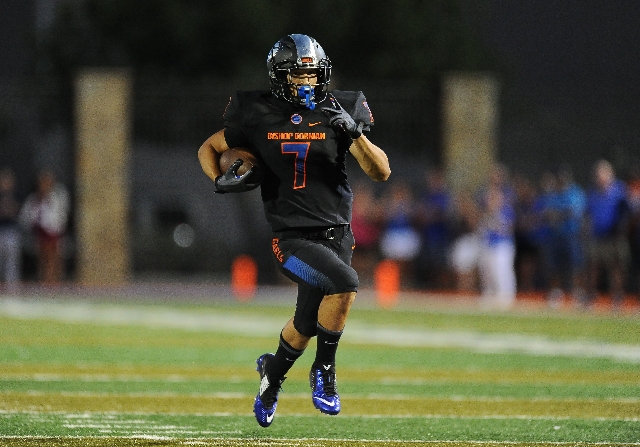 Bishop Gorman fans grew accustomed to seeing Tyjon Lindsey make plays on offense last season.
On Saturday night, the gifted wide receiver made his biggest contribution on defense.
Chandler (Ariz.) trailed by seven and was driving deep into Gorman territory when Lindsey intercepted a Mason Moran pass with 10 seconds to go in the third quarter. It was all Gorman from there, as the Gaels tacked on two touchdowns to knock off the visiting Wolves 35-14.
"I got energized," Lindsey said of the interception. "I was cramping like the whole game, but that didn't stop me. I needed to go in and make some plays. So I went in there for my team and had to do it for them."
Moran had just completed an 11-yard pass to star receiver N'keal Harry on fourth-and-9 to keep the drive alive and move the ball to the Gorman 28.
But on the next play, Moran decided to go away from Harry, who has scholarship offers from most of the schools in the Pac-12. Instead, he threw an ill-advised fade pass down the left sideline, and Lindsey came up with the interception to change the momentum.
"That's a huge play," said first-year Gorman coach Kenny Sanchez. "The thing is, I told the kids it's going to come down to the fourth quarter. Someone was going to be up by seven or three. And big playmakers make big plays, and that's what Tyjon did, made a big play when we needed it."
After the interception, Gorman put together its longest drive of the game, grinding out a 14-play, 87-yard march that ate up six minutes, 10 seconds.
And junior running back Biaggio Ali Walsh came up with his second big third-down play of the night. With the Gaels facing third-and-9, Chandler came with a heavy pass rush and Gorman quarterback Tate Martell floated a screen pass to Ali Walsh, who turned up field and raced toward the end zone, bouncing off a defender and over the goal line for an 18-yard scoring pass that made it 28-14.
The Gaels tacked on one more score when Jonathan Shumaker scored on a 22-yard run with 1:03 to go to ice the game.
The game was tied 7-all when Ali Walsh made his first big third-down play. Chandler again came with a heavy rush on third-and-10. But Martell handed the ball to Ali Walsh on a draw play, who raced straight ahead, going 55 yards untouched for a touchdown with 6:03 to go in the first half.
Chandler scored on its opening drive, but Gorman (1-0) held the Wolves to just 49 yards of offense the rest of the half. Junior defensive lineman Haskell Garrett keyed the defense with two tackles for loss, and sophomore linebacker Palaie Gaoteote had a sack and a tackle for loss in the first half for the Gaels, ranked No. 3 in the nation by USA Today.
"We ran to the ball really well," Sanchez said. "The defense didn't skip a beat from last year. We had a great defense last year. To hold a team like Chandler to just 14 points when they're usually scoring 40, 50 points a game, that's pretty impressive. Those guys on defense, I'm proud of them."
Chandler, ranked No. 20 in the nation, lost one of its top offensive weapons the first time he touched the ball. Chase Lucas, who also has offers from most of the schools in the Pac-12, went down when he returned the kickoff after Gorman's first score. He wouldn't return, and came out in the second half on crutches and with ice on his right knee.
"That's a huge loss for them," Sanchez said. "That sucks for that kid, because he's a great football player. I hope it's not anything that'll keep him out for the season."
Ali Walsh finished with 97 yards on 14 carries and added three catches for 66 yards to key the Gorman offense.
Moran, who has committed to play at Oregon State, rushed for 78 yards and two TDs, and completed 14 of 28 passes for 124 yards, for Chandler (1-1).
Box score:
Bishop Gorman 35, Chandler (Ariz.) 14