Faith Lutheran rallies from 17 down to stun Basic in OT — PHOTOS
Updated September 14, 2023 - 10:58 pm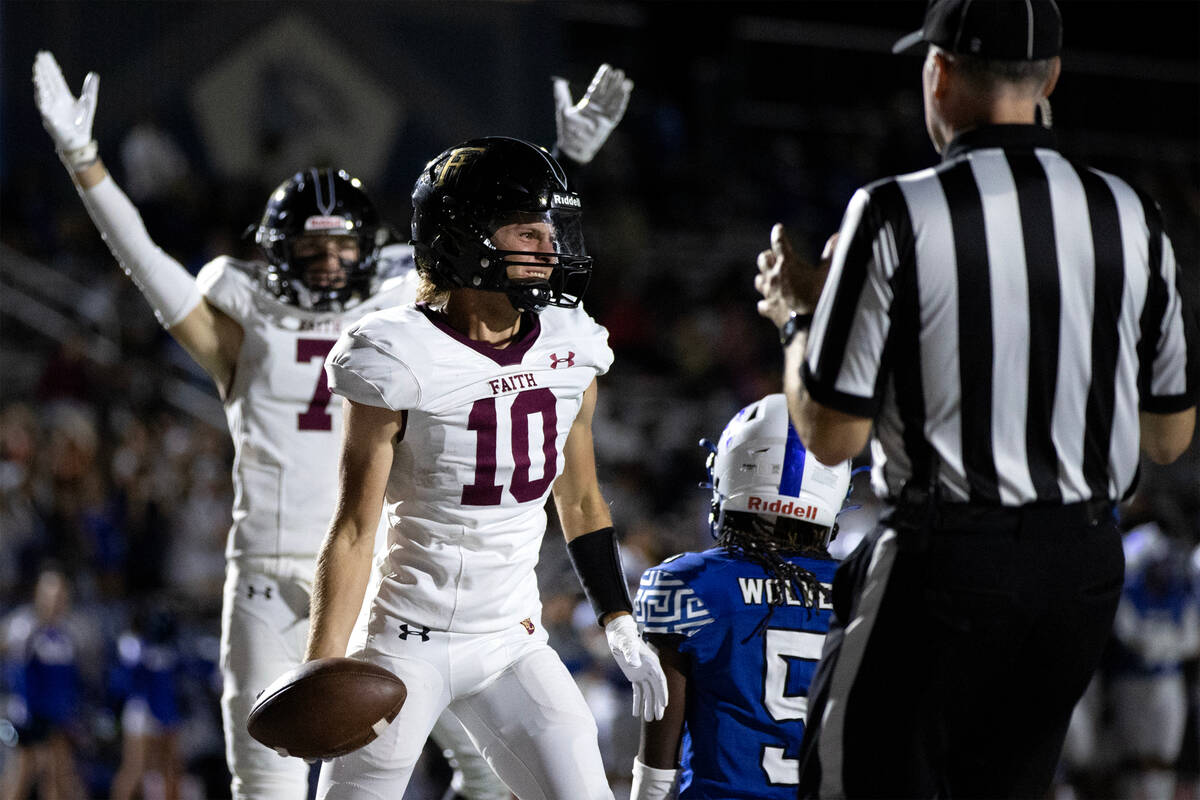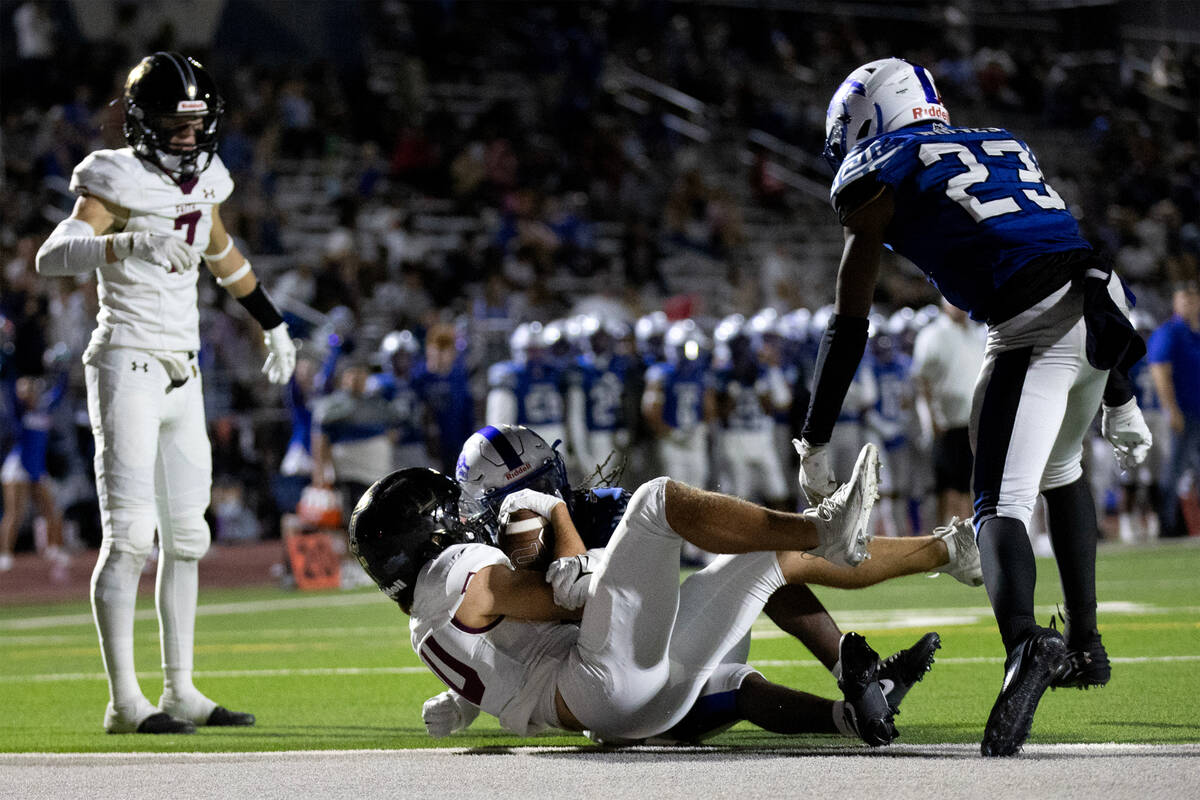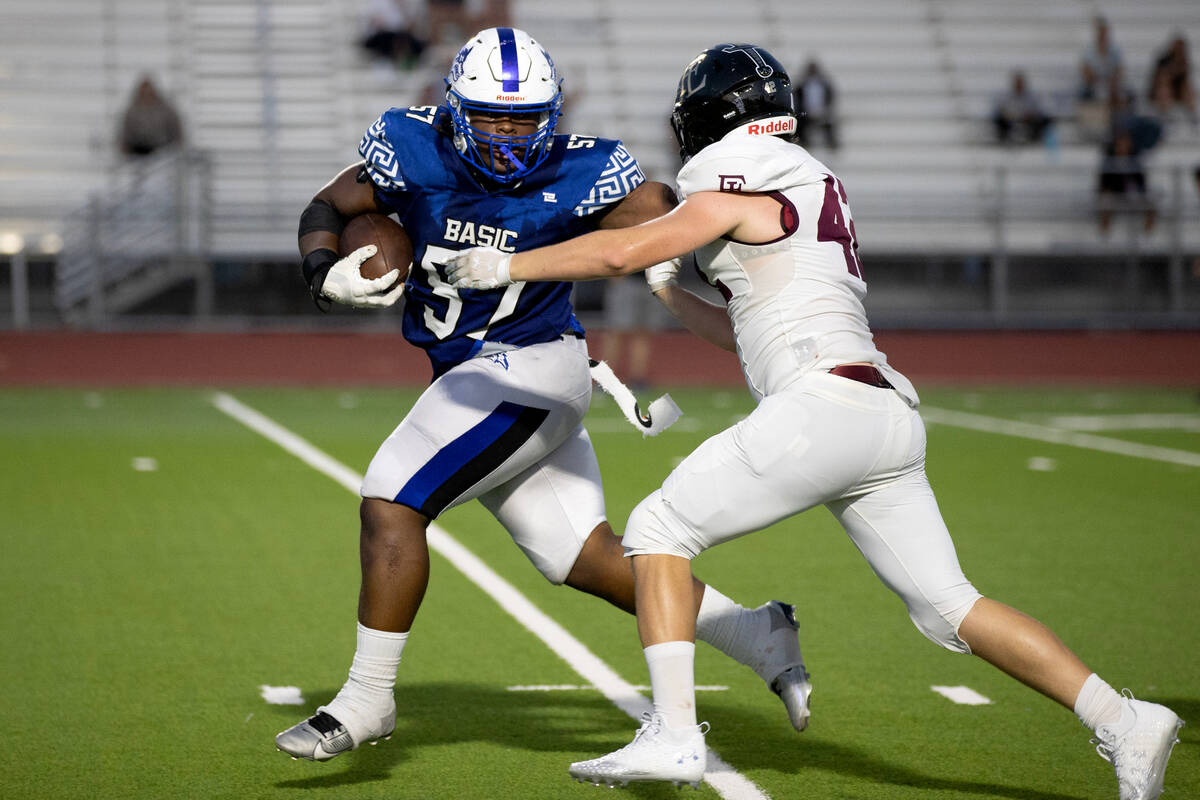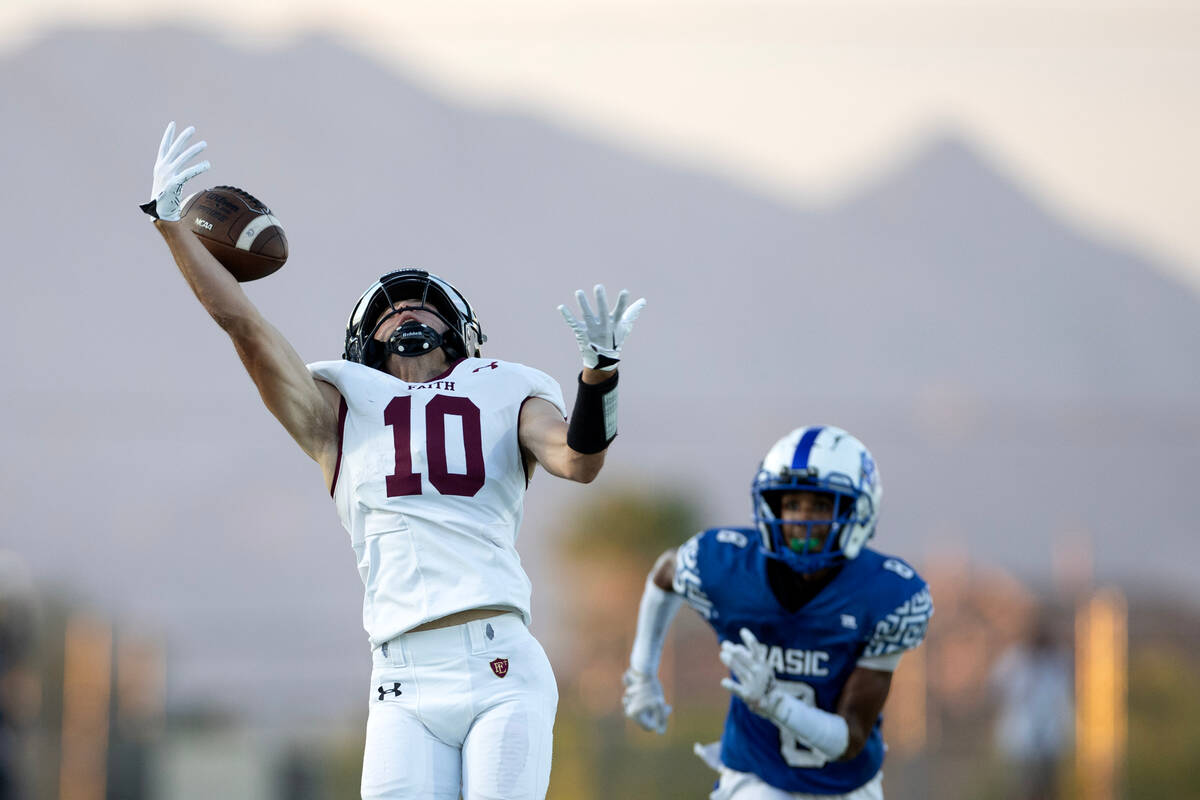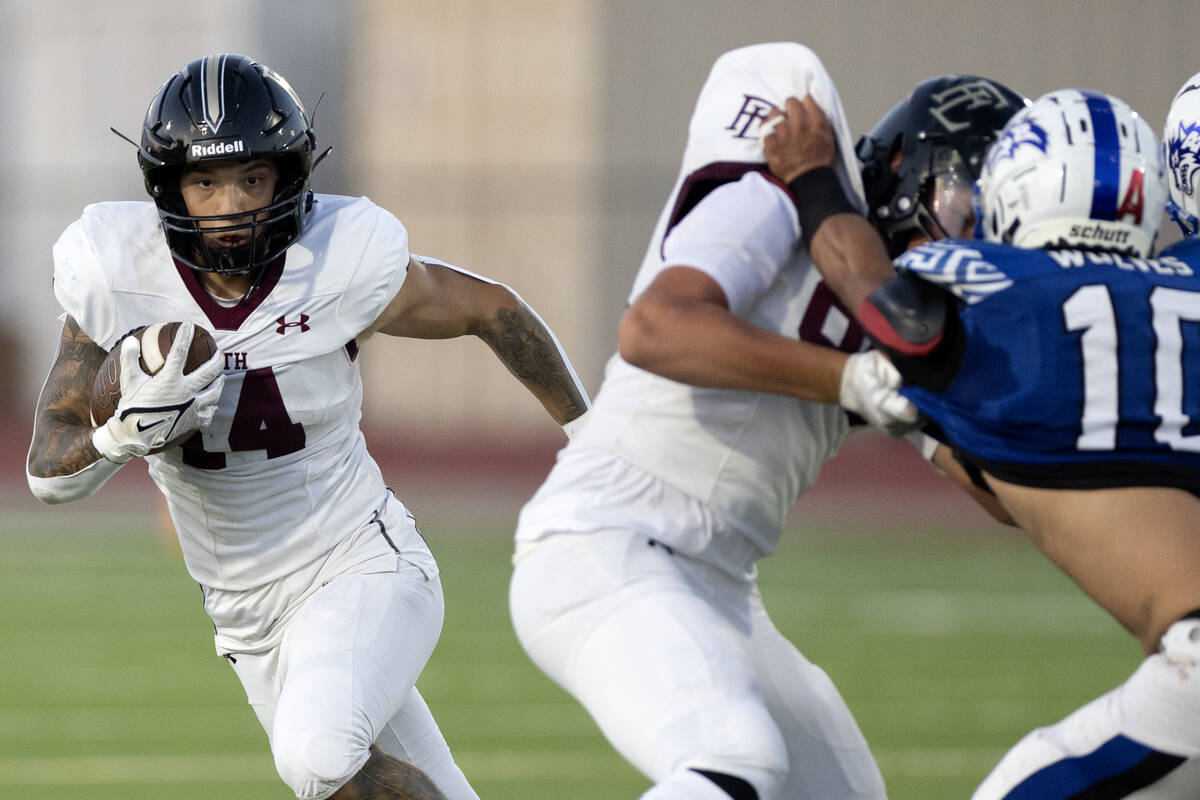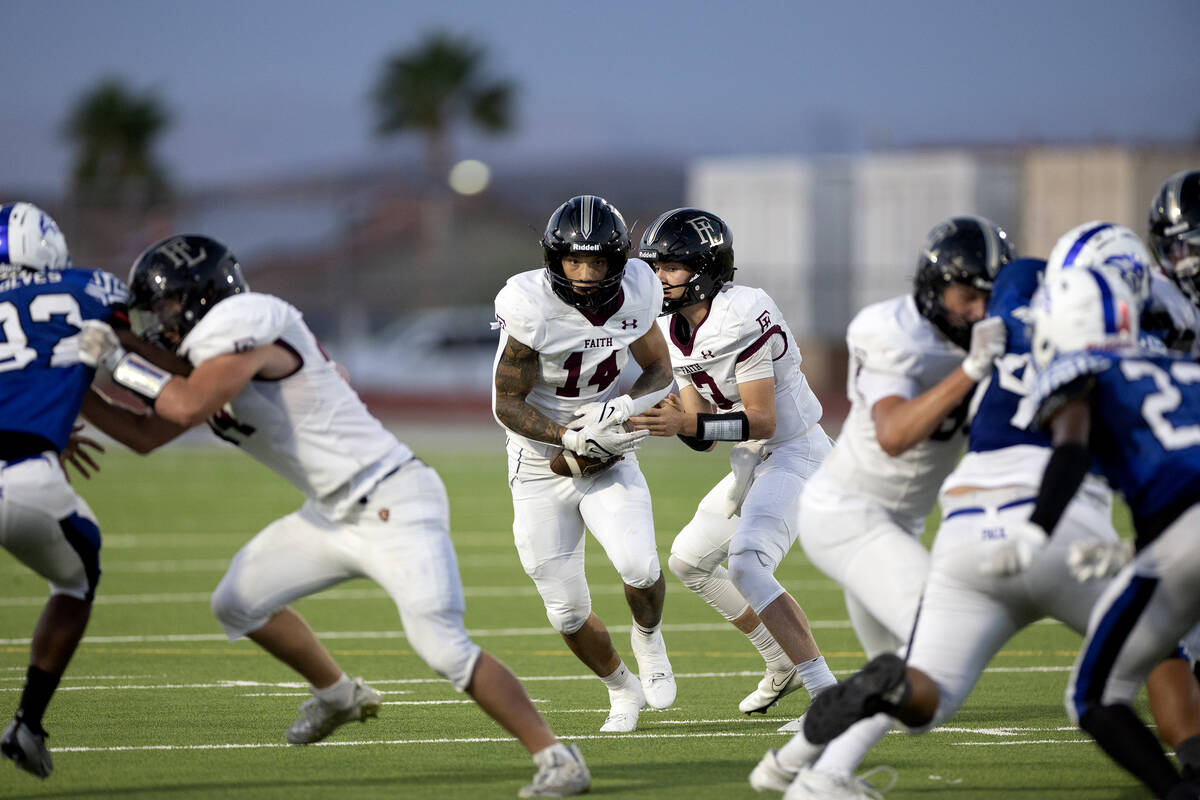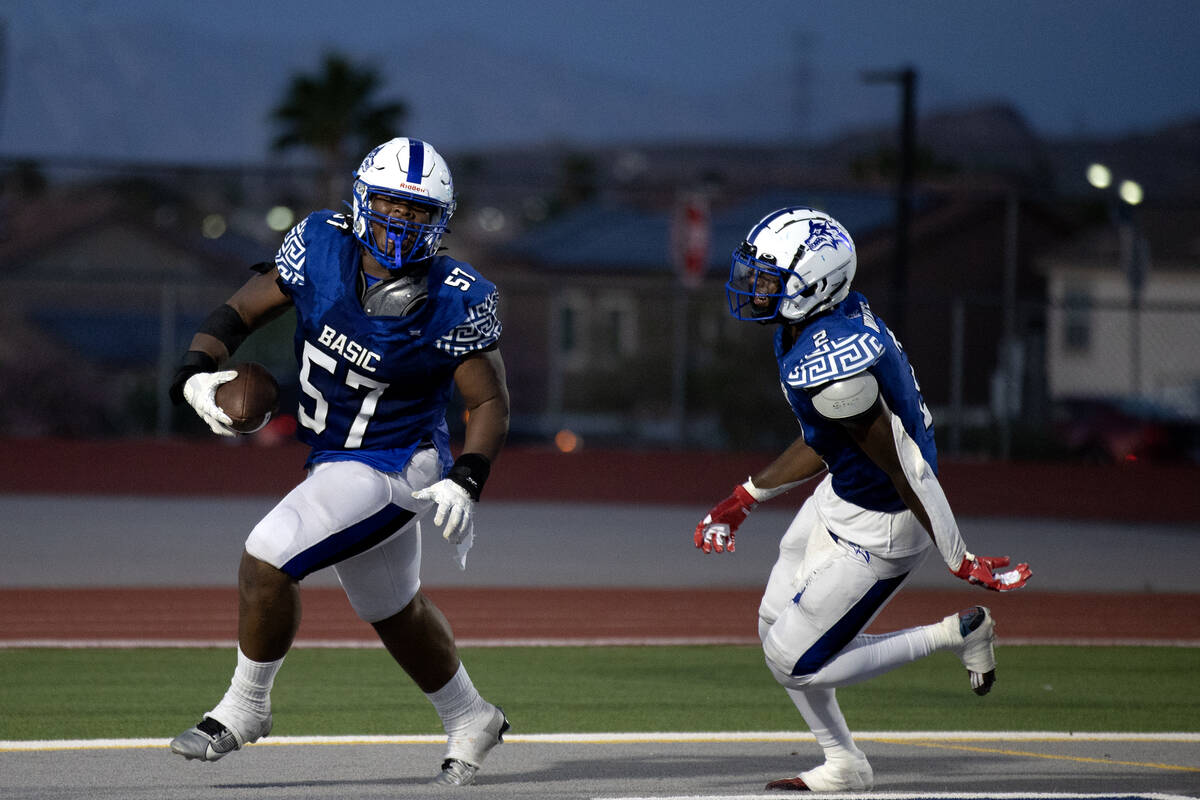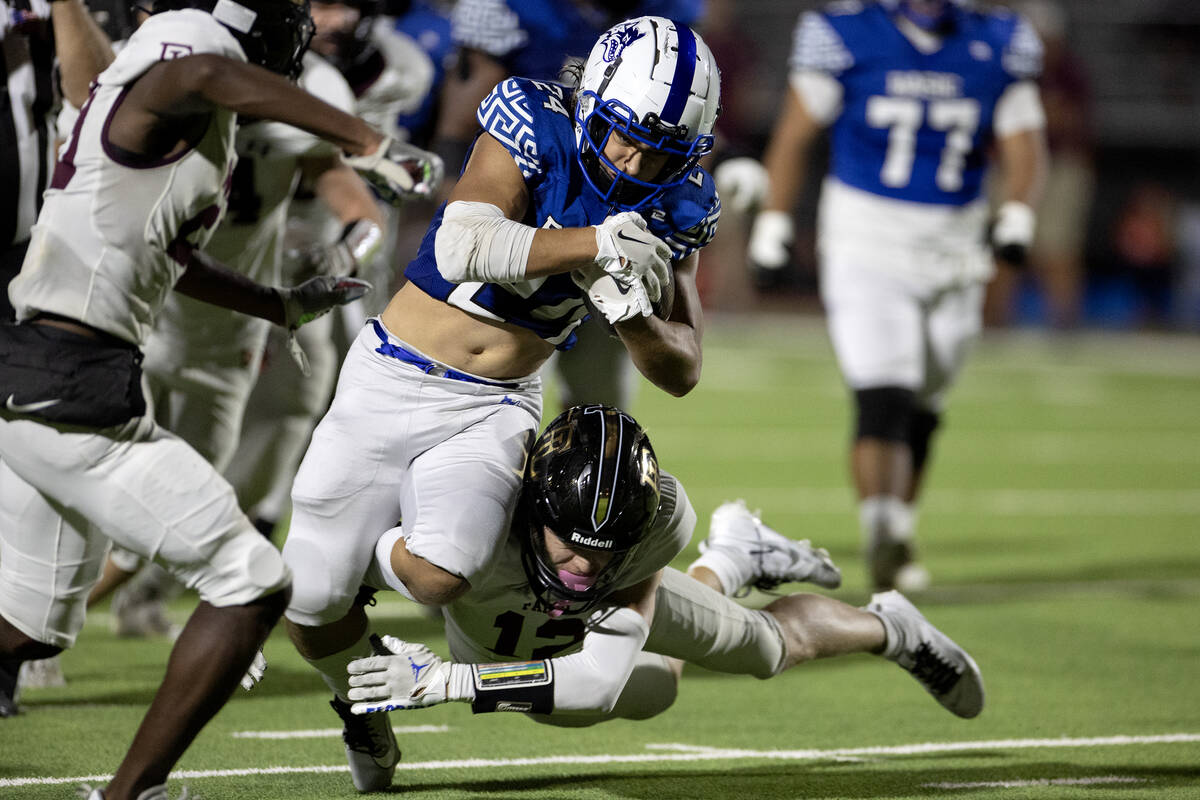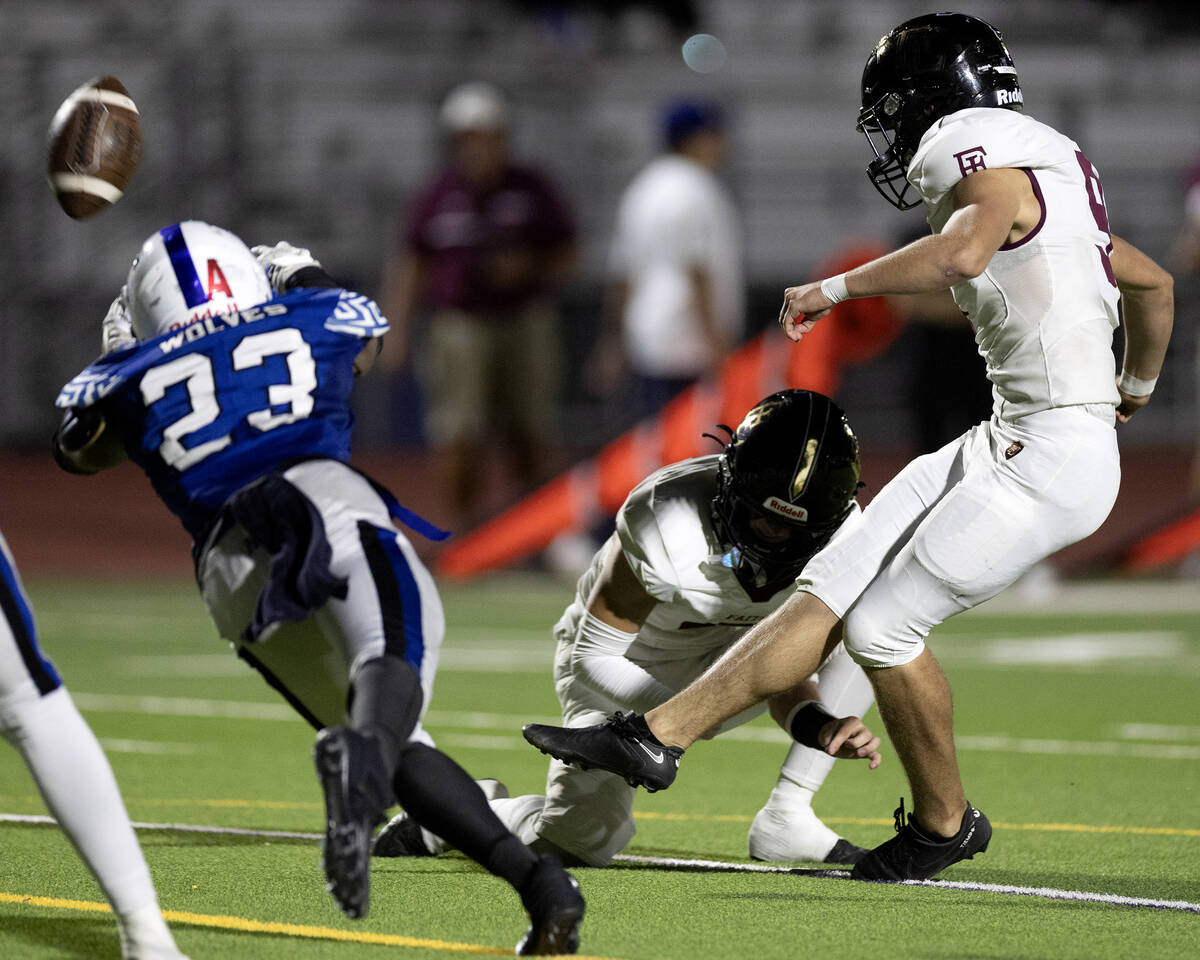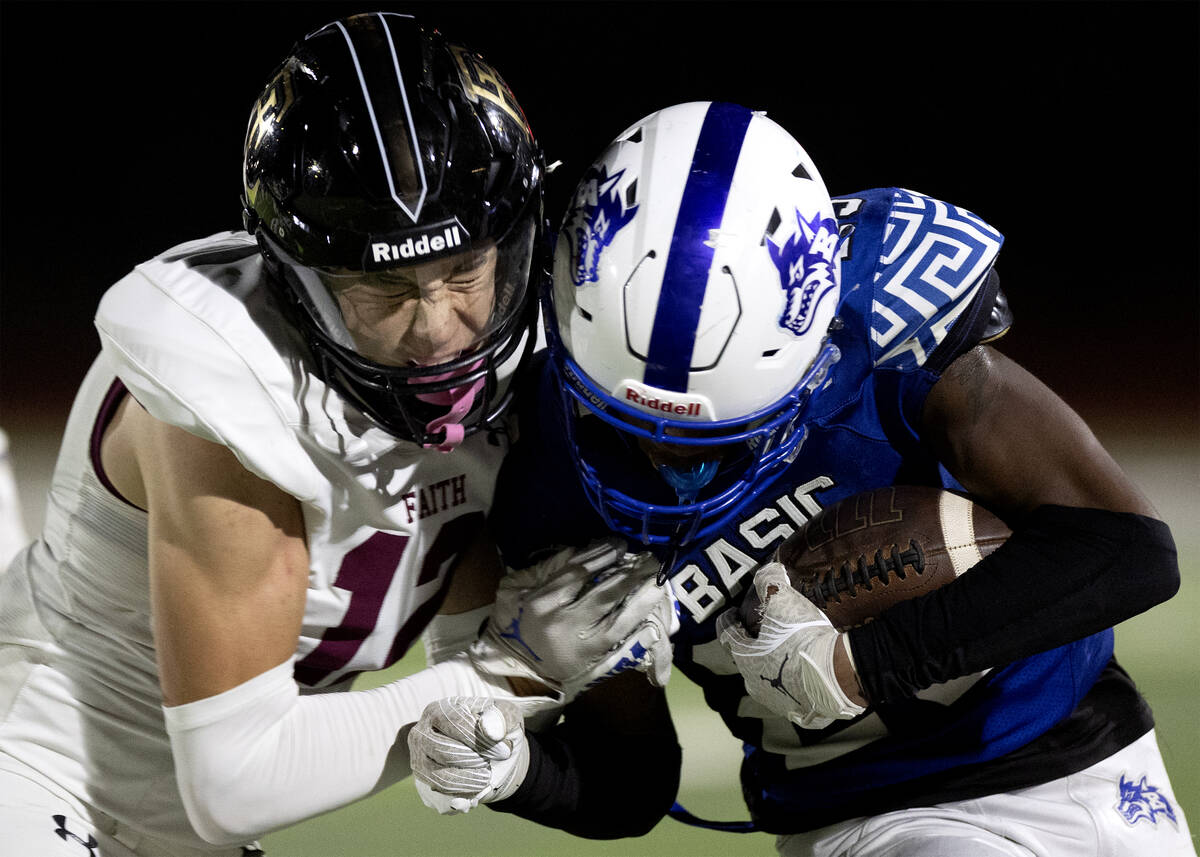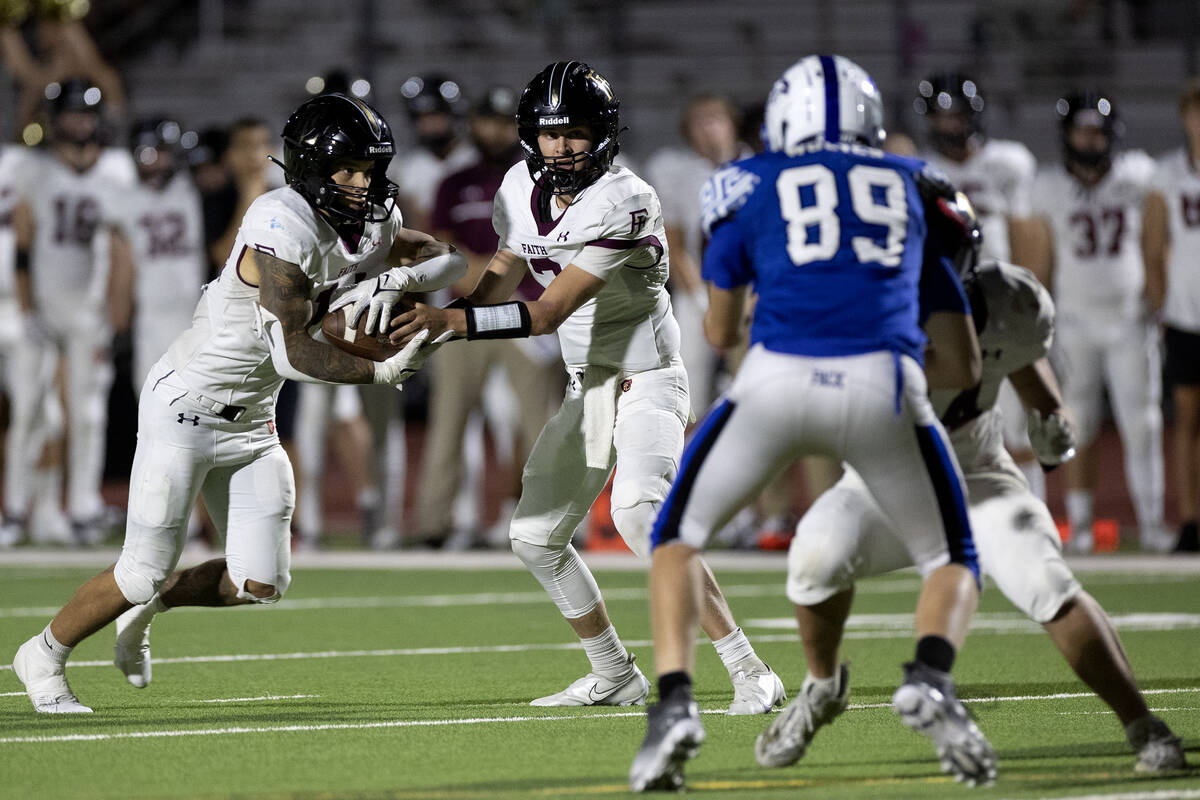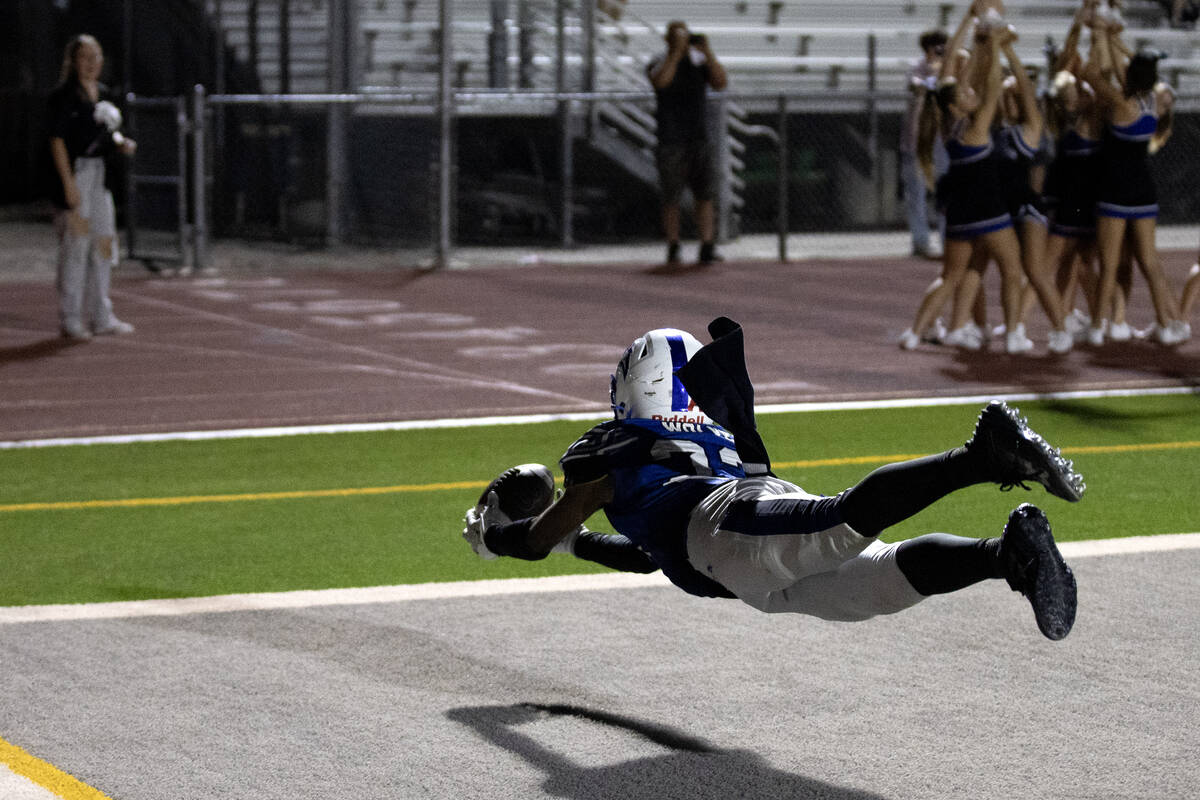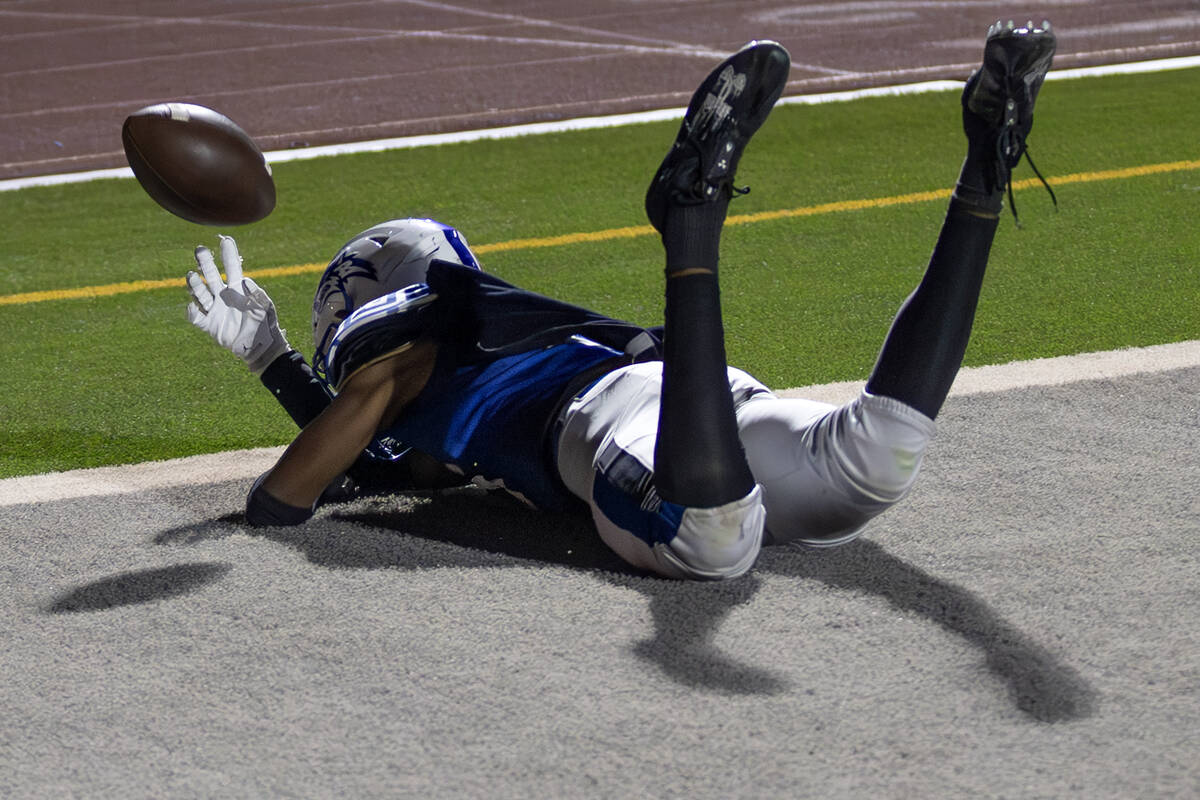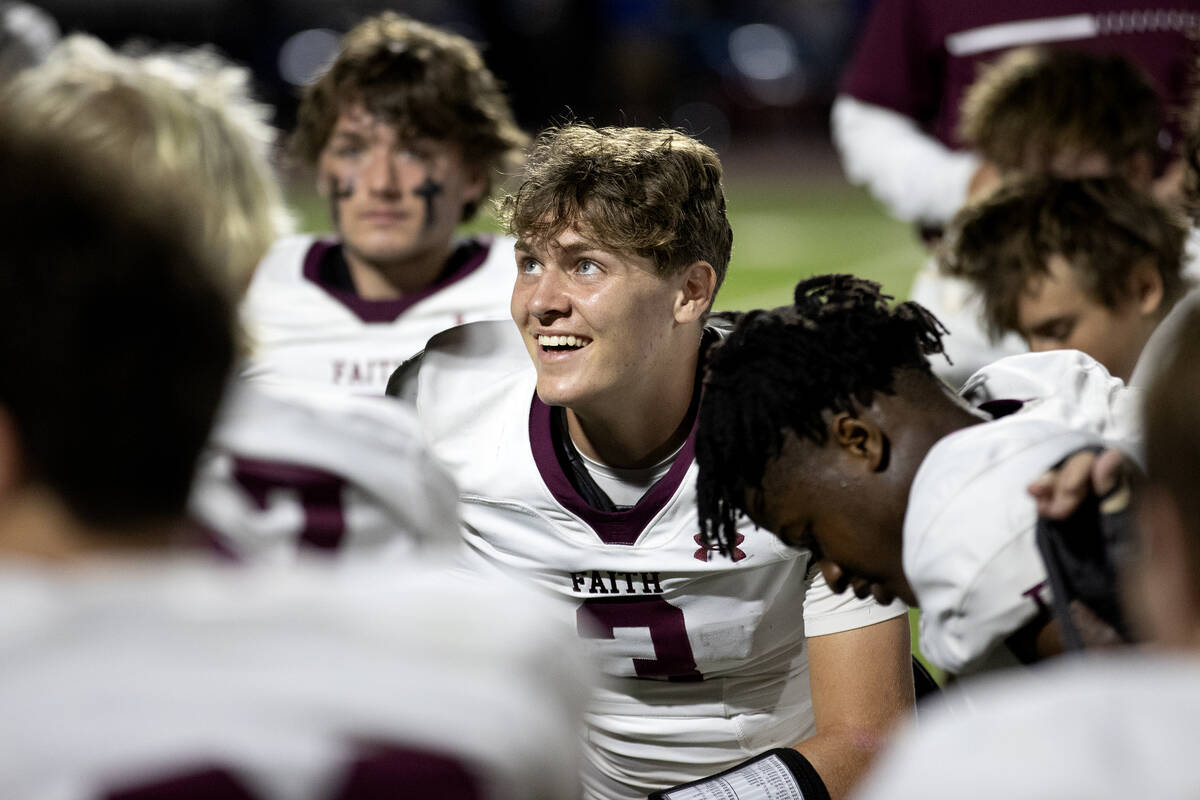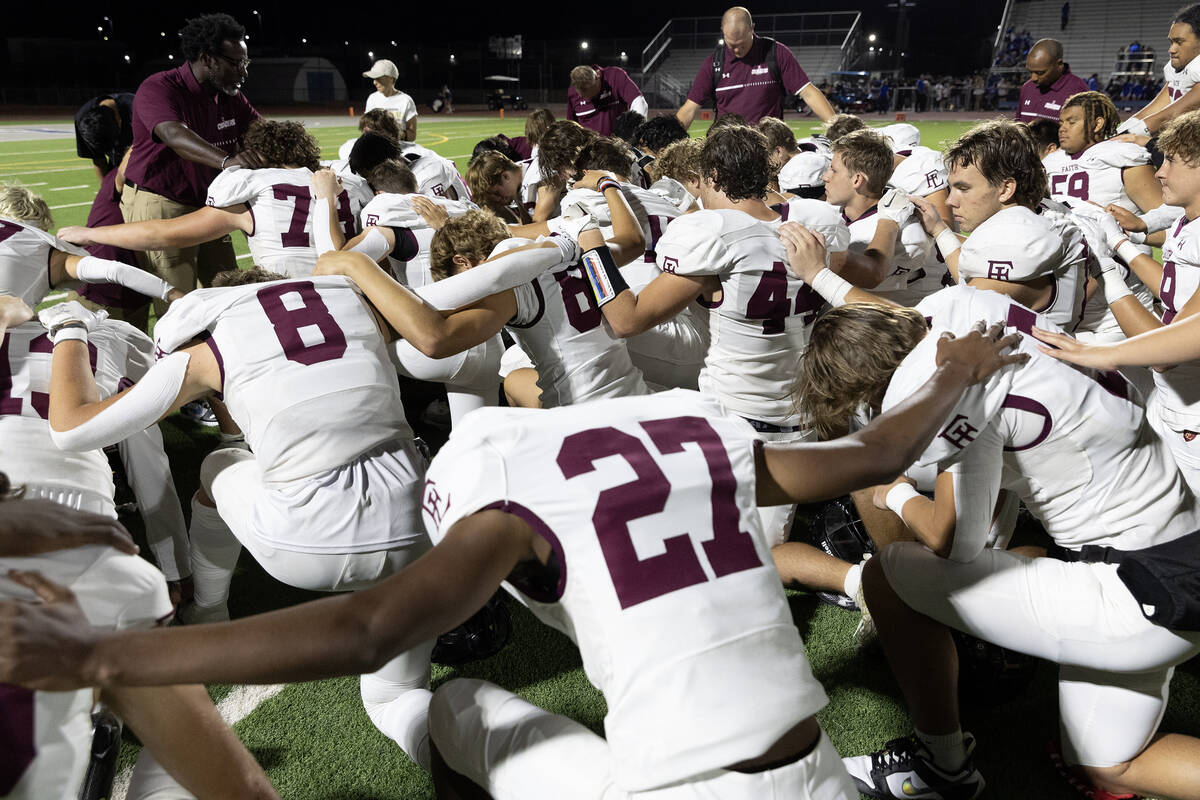 Kickers seldom get the glory in high school football. But most high school kickers don't have the leg of Faith Lutheran's Caden Chittenden.
Chittenden banged home a 57-yard field goal to tie the game with 1:50 left in regulation, and the Crusaders tipped a pass on Basic's 2-point conversion attempt in overtime to rally from 17 points down to secure a 24-23 road win Thursday over the Wolves.
"It was awesome," Chittenden said. "Down 17, they did not score the rest of the half. We just had some great runs on all three sides of the ball. Obviously, I'm very hyped about the 57-yarder to tie the game. I'm really excited right now."
Basic coach Jeff Cahill gambled twice late in the game, and it didn't pay off for the Wolves either time.
First, Basic (2-2, 1-1 Class 5A Division II Southern League) went for it on fourth-and-3 from the Faith Lutheran 47, but the Crusaders (3-2, 2-0) swarmed running back Antoine Taylor, stopping him two yards short to take over on downs.
That gave the Crusaders the short field, and though they gained only 14 yards, Chittenden came through with the booming field goal to tie the game at 17.
"Caden Chittenden, he is a great, great high school kicker," Faith Lutheran coach Mike Sanford said.
A strong wind had been at Chittenden's back earlier in the fourth quarter, but it seemed to die down before the play. Even a Basic timeout couldn't ice the Faith Lutheran senior, who split the uprights with a few yards to spare.
"You always have to have confidence going out there as a kicker," Chittenden said. "You need to trust your training, trust your technique. Kicking is 90 percent mental, 10 percent physical. You just have to have a strong mindset going out there."
Chittenden had a chance to win the game in regulation, but his 49-yard attempt was partially blocked with 12 seconds to play.
"Unfortunately the next one got blocked," Chittenden said. "It's OK, things happen. I'm just really happy right now."
Faith Lutheran got the ball first in overtime and scored on a 7-yard pass from Garyt Odom to Graham Radke in the front of the end zone, and Chittenden's extra point made it 24-17.
Basic scored on an 8-yard pass from Anthony Vega to Hunter McGory on the second play of its possession. Cahill called timeout and went for the 2-point conversion and potential win.
Vega gave the ball to Chrey Traylor on an end around, and Traylor attempted a pass to an open Zuri Whiters coming across the back of the end zone. But the pass was tipped at the line and fell just out of reach of a diving Whiters.
"It was awesome," Sanford said of his team's comeback. "I'm so proud of our team, so proud of their attitude, so proud of their competitiveness and the fact that they kept fighting and kept in there and kept going."
The Crusaders struggled to move the all in the first half, totaling just 51 yards of offense as they rotated quarterbacks throughout the half. But Odom took most of the snaps in the second half, and the team found some rhythm. Odom completed 7 of 11 passes for 90 yards and added 34 yards on nine carries, including a 9-yard TD run.
Taylor led Basic, recording three sacks from his defensive tackle position, and then providing a highlight reel play when switched to running back on a fourth-and-1 play in the second quarter. The burly Taylor bowled his way through the line, kept legs churning and eventually carried a pair of Faith Lutheran players into the end zone to complete a 33-yard TD run that made it 14-0 with 1:22 to go in the half.