Faith Lutheran's Elijah Kothe chooses San Diego State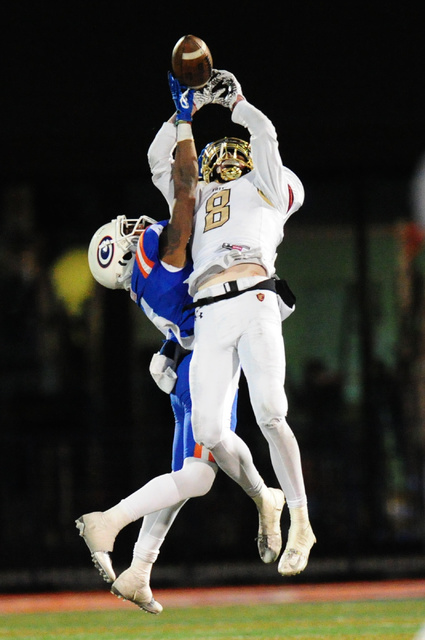 Faith Lutheran wide receiver Elijah Kothe committed Wednesday to play at San Diego State.
Kothe announced his commitment via Twitter.
Trusting in the LORD! #win22 pic.twitter.com/5SpYJIh36V

— Elijah K (@elijahko8) July 5, 2017
The 6-foot-4-inch, 185-pound Kothe was a second-team all-state selection as a junior. He caught 55 passes for 1,053 yards and 10 touchdowns in helping the Crusaders reach the Class 4A Sunset Region semifinals.
Kothe chose the Aztecs over several other scholarship offers, including Colorado, UNLV, Fresno State and Hawaii.
He is the second local player to commit recently to play at San Diego State.
Liberty defensive back Allan Mwata, who had previously committed to Brigham Young, committed to the Aztecs on Monday.
‼️ I'm 100% Committed to San Diego State University #GoAztec @CoachHCooper @AztecTW

— ALLAN MWATA🇨🇩 (@ALBeezii) July 4, 2017
Mwata had 46 tackles and three interceptions as a junior last season for the Patriots, who captured the Class 4A Sunrise Region title. He was an honorable mention all-state pick.