FIELDER'S CHOICE: Fall in air, time for Bone Game
November 4, 2009 - 5:12 pm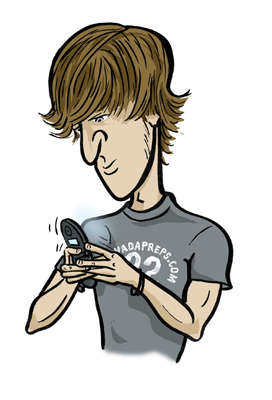 Fall is in the air (or maybe that's the smell of something from downtown), and there are three days of football this weekend.
What more can I ask for?
Well, maybe a date — but I'm trying to be real here.
The annual Bone Game starts a weekend full of good (and not so good) high school football in the area, with postseason play kicking off Friday or, in some cases, Saturday.
As usual, I'll be back later with my Friday picks. And, just for you small school fans, I'll have an extra-special, A-Rod-inspired, performance-enhanced version of playoff picks. He is Mr. Clutch, after all.
Let's start with the rivalry game.
Rancho (2-7, 2-3 Northeast) at Las Vegas (7-1, 5-0)
Remember last year when these were the best two teams in this league?
This year hasn't been as nice to the Rams, whose only wins are against Eldorado and Chaparral. (And those two teams are a combined 1-17 — the only win coming when Eldorado beat Chaparral.)
Rancho might have found a new weapon last week when junior Shamel David piled up 295 yards and three touchdowns, but for the most part, the Rams don't score. Six games of nine or fewer points isn't good.
I'm not so sure how good the Wildcats are this year. It's not a powerhouse team by any means, and a 7-6 win over Desert Pines last week doesn't exactly scream out confidence.
If Farrell Victor can pick up the rushing output a bit more, and Hasaan Henderson can be a bit more consistent throwing the ball, the Wildcats should keep playing for a while.
Rivalry games are usually closer than they should be, and this one … shouldn't be close. Las Vegas by 22.