FIELDER'S CHOICES: Gorman lose? In strange year, anything's possible
November 30, 2016 - 9:59 pm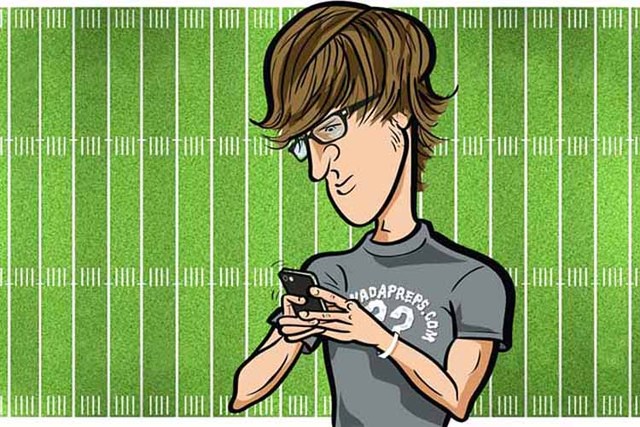 When lightning delayed some of the games during the opening week, I figured this was going to be an unusual prep football season.
I was right. Sort of.
■ Pahranagat Valley's 104-game winning streak, the national 8-man record, came to an end at the hands of Spring Mountain in the Class 1A state final.
■ Durango started 6-0 and missed the Class 4A Sunset Region playoffs. Palo Verde started 0-6 and made it.
■ Eldorado reached the Sunrise Region playoffs for the first time since 2004.
■ Faith Lutheran allowed 300-yard games to two opposing running backs and won each time.
■ Desert Pines finally figured out how to beat nemesis Moapa Valley in the postseason.
But, after 14 wild weeks, we are left with the matchup most fans expected at the start of the season.
Seven-time defending state champion Bishop Gorman and Liberty meet Saturday at Sam Boyd Stadium in a rematch of last year's Division I (now Class 4A) state title game that Gorman won 62-21.
My only hope is that Saturday's game is as unpredictable as the season. (A close game would be nice once in a while. Just sayin'.)
I'm taking most of the winter season off, but I'll be back in late February for postseason basketball. Until then, enjoy my breakdown of the Class 4A state final.
LIBERTY (12-1) vs. BISHOP GORMAN (14-0)
At the risk of overselling it, THIS IS THE BIGGEST PREP FOOTBALL GAME IN THE HISTORY OF NEVADA!
No, really, it is.
Think about it. When was the last time we had two nationally ranked teams squaring off in the large-school state final? I'm pretty sure never. At least not since I've been alive.
Liberty checks in at No. 21, according to USA Today, and the Gaels remain No. 1 in their quest for a third consecutive mythical national championship.
This is the fifth time in the past six seasons these squads have met in the postseason. Since a 56-34 loss in the state semifinals in 2011, the Patriots have lost to Gorman by 50, 53 and 41 points.
OK, I think I may have oversold it.
How Liberty can win: I've been thinking about this since the weekend, breaking down all the matchups, and here's what I came up with: Force turnovers.
That's all I got. Sorry.
I'd love to write that the Patriots should pull out all the stops — go for trick plays, onside kicks, 2-point conversions, the whole enchilada — and I'm sure all that would help if it works.
But the problem is, Liberty can't stop the Gaels' offense for four quarters. So, maybe Gorman stops itself.
Why Gorman will win: The Gaels sapped all the drama from the postseason because of their superiority, but let's for a minute appreciate just how good they are.
Six Gorman seniors have made oral commitments to Football Bowl Subdivision schools, with more to come. Several juniors and sophomores eventually will earn scholarships as well. This might be the most talented team the state's ever seen.
I'm just praying that if the Gaels kick off in plus territory with a 32-point lead and four minutes left, they boot the ball through the end zone. It's Sportsmanship 101. … Gorman by 31.
Last week: 2-0, 1-1 (with points)
Season: 80-26, 69-37 (with points)
Contact Fielder at Fielder@nevadapreps.com. Follow @FielderNVP on Twitter.