FOOTBALL: Aaron McAllister, Frank Harris lead Basic to win in shootout
August 27, 2016 - 5:36 pm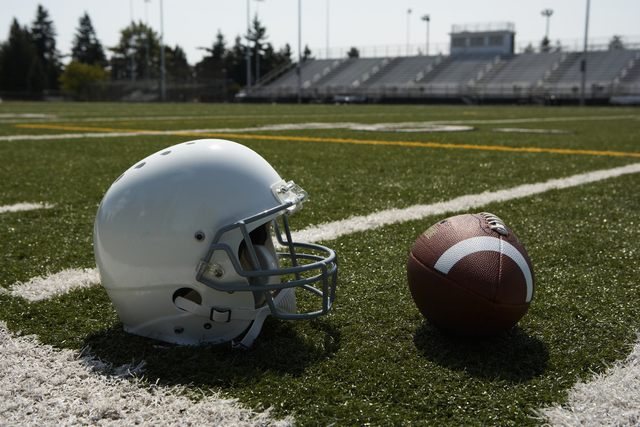 Aaron McAllister threw five touchdown passes, and Frank Harris scored four touchdowns on Saturday as Basic's football team topped Taylorsville (Utah) 55-48 in Orem, Utah.
The game was tied at 42 after three quarters, but McAllister threw two fourth-quarter TD passes to Patrick Lustin to give the Wolves the advantage.
Harris caught two touchdown passes, and DeShawn Eagles added a TD catch for the Wolves.
The game's opening minute was a wild one, as Taylorsville's Jace Simons returned the opening kick for a touchdown.
But Harris answered, returning the ensuing kickoff for a score to tie the game. It was the first of two kick return TDs for Harris.
Jace Evans returned a fumble for a touchdown for Basic (1-0).
Needles 48, Odyssey Institute (Ariz.) 21 — At Flagstaff, Ariz., the Mustangs scored 20 unanswered points in the second half to top the Minotaurs.
Needles held a 28-21 lead at the half, but held Odyssey scoreless after halftime.
Beaver Dam 52, Fredonia (Ariz.) 22 — At Fredonia, Ariz., the Diamondbacks opened the season with a win over Lynx.
Box scores:
Basic 55, Taylorsville (Utah) 48