Gorman, Liberty meet for just 2nd time in regular season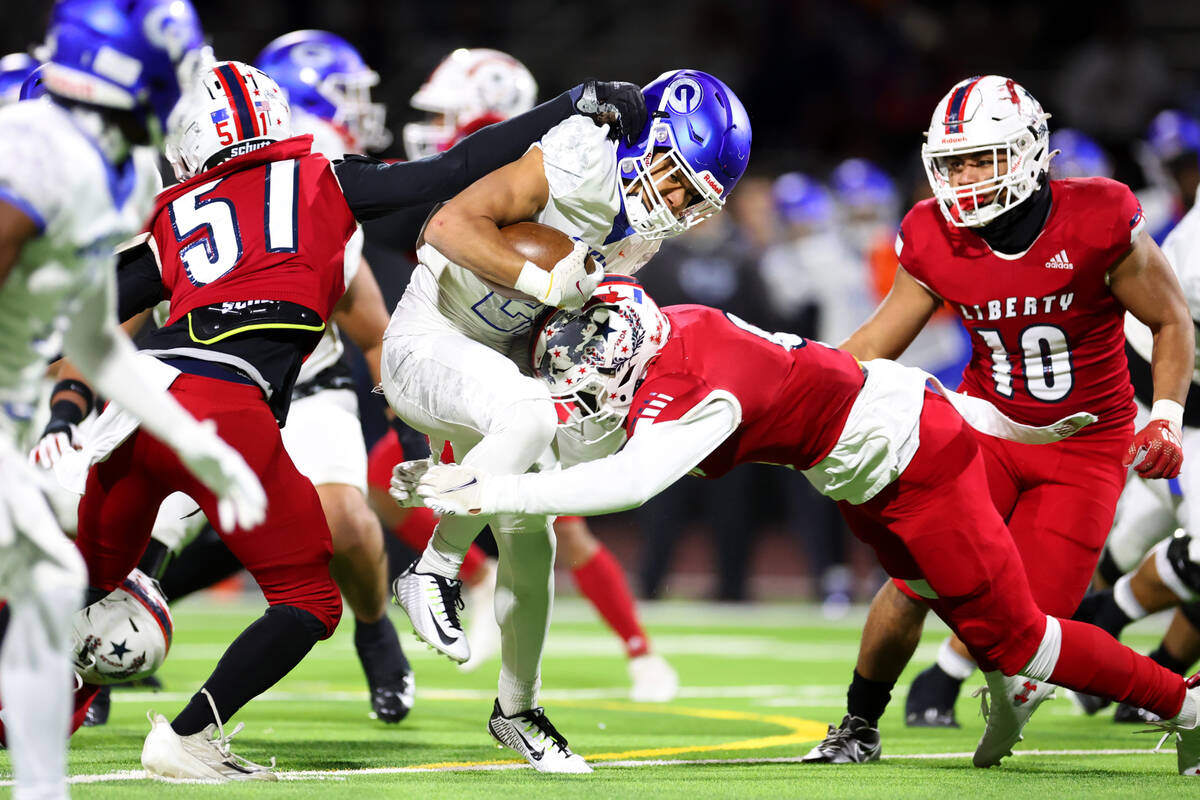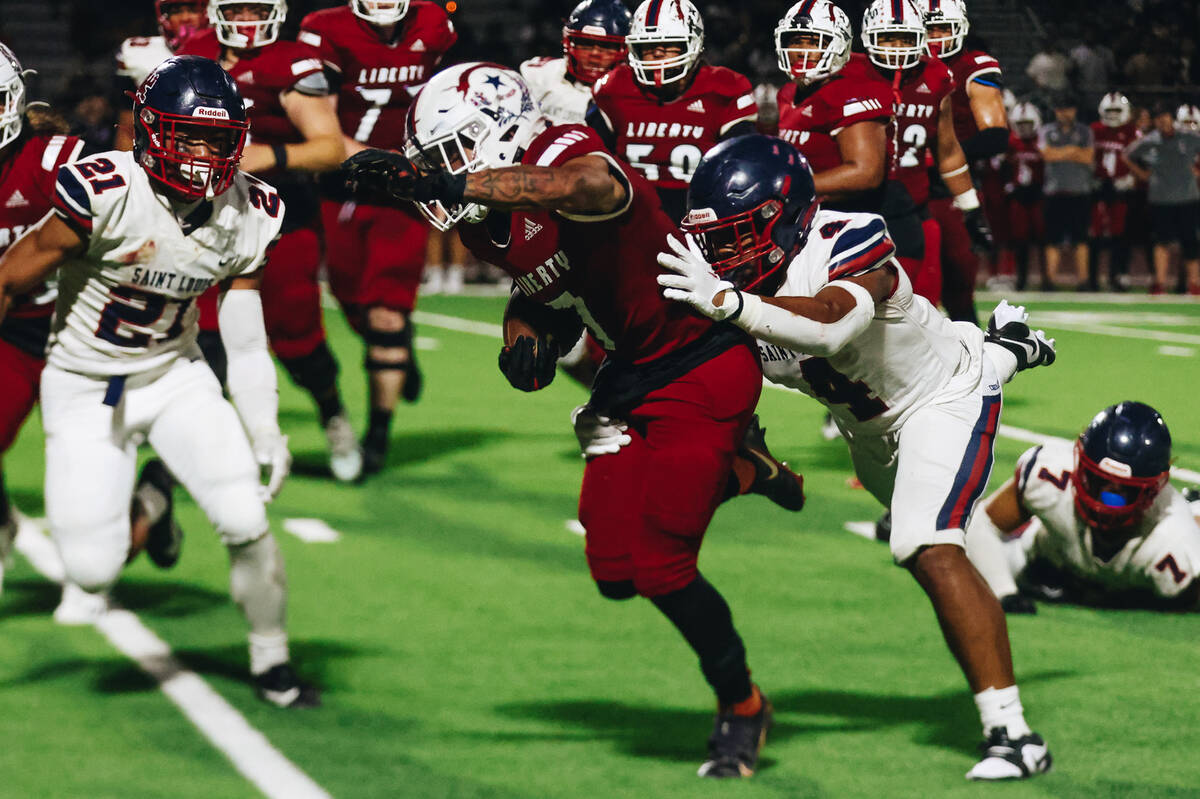 Liberty's football program is in a much different place from when it had its only other regular-season game against Bishop Gorman.
The Patriots hosted the Gaels in their first home game in 2003, the year Liberty High School opened. The Gaels rolled to a 70-0 win and the Patriots finished 0-9 that season.
Twenty years later, Liberty has become the top public high school program in the state and is the only local team to consistently challenge Gorman.
Liberty (3-1, 1-0 Class 5A Division I) plays at Gorman (4-0) in the Gaels' league opener at 7 p.m. Thursday in what will be the second regular-season meeting between the state's top two teams. All high school football games in Southern Nevada are being played on Thursday due to the Rosh Hashanah holiday beginning Friday.
After an eventful realignment process, the top seven teams, all Southern schools, were placed into the top division, Class 5A Division I, with every team playing each other in the regular season.
With Liberty and Gorman often meeting with their seasons on the line in the postseason, Patriots coach Rich Muraco said he's looking at the positives of getting an early look at the state title favorite.
"We played (Gorman) one time, usually in the state championship game or state semifinal, and if things didn't work out, sometimes you question different decisions that are made during the game," Muraco said. "This provides an opportunity for us to play them and make adjustments if we play them again."
In last season's 5A Southern Region title game, the Gaels scored on a pair of Liberty turnovers before halftime en route to a 56-14 victory.
Liberty remains the only Nevada team to defeat Gorman in 15 years. The Patriots pulled off a thrilling 30-24 overtime victory at home in the 2019 4A Desert Region title game on their way to the state title. It snapped a streak of 115 consecutive in-state wins and 10 straight state titles for the Gaels, whose last league loss was Oct. 6, 2006, in a 28-14 defeat to Spring Valley.
Gorman, ranked No. 2 nationally by MaxPreps and USA Today, is coming off a nonleague slate with wins against four out-of-state opponents, three ranked nationally by MaxPreps. Liberty's nonleague schedule was also filled with top notch out-of-state programs, including reigning high school national champion St. John Bosco (California).
"I schedule really hard, out-of-state games every year for a reason," Muraco said. "You can learn a lot about yourself in a loss — whether it's personnel, coaching, strategy. We'll learn a lot about ourselves after (Thursday) whether it's good or bad, and then we'll make adjustments and move on with the season."
Liberty picked up a pair of wins against Hawaii schools, St. Louis and Campbell. Muraco said he was pleased with how his team rallied from a 10-point second-half deficit against St. Louis, and the way the Patriots' defense held a high-powered Campbell offense to 14 points.
The Patriots opened the 2023 season against No. 3 St. John Bosco (California). While they suffered a 42-22 defeat, Muraco said he was happy with the fight his team showed and how they didn't get down on each other when things didn't go right.
Muraco said it's difficult to compare this year's Liberty team to the "special team" in 2019 that he said never quit and battled through adversity of an 0-5 start to upset Gorman and win the title.
Muraco said this year's team, with 37 seniors who return from last season, has some of those same characteristics, but said that's going to be tested Friday night.
Against a Gorman offense that Muraco said might be the most dynamic he's seen, he said his defense will have its hands full. He said controlling the clock on offense and not allowing big plays on defense will keep them in the game.
"We have to keep their offense off the field as much as possible," Muraco said. "We cannot give up the big play. We have to make them earn their scores. … Let's be in a tight game in the fourth quarter and see what happens."
Contact Alex Wright at awright@reviewjournal.com. Follow @AlexWright1028 on X.
Up next
Who: Liberty at Bishop Gorman
When: 7 p.m. Thursday
Where: Fertitta Field