Gorman rolls past Faith Lutheran in playoff opener — PHOTOS
Updated October 27, 2022 - 9:16 pm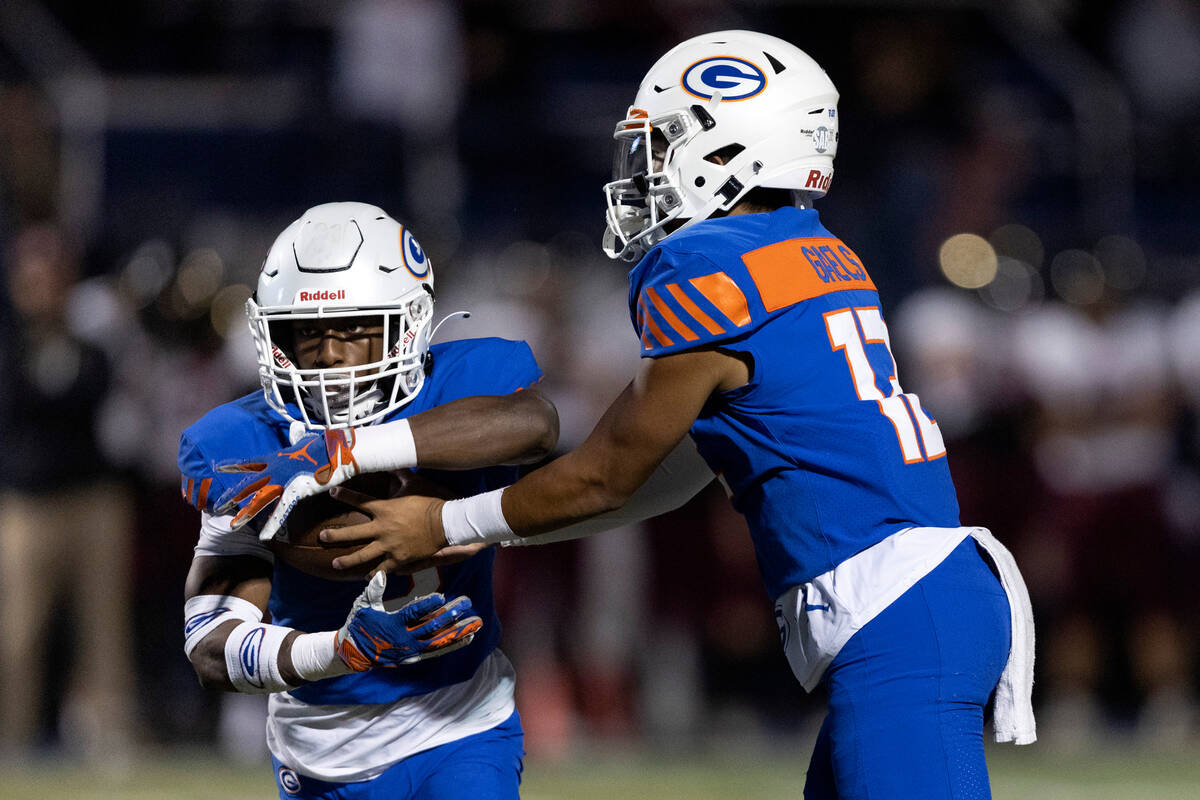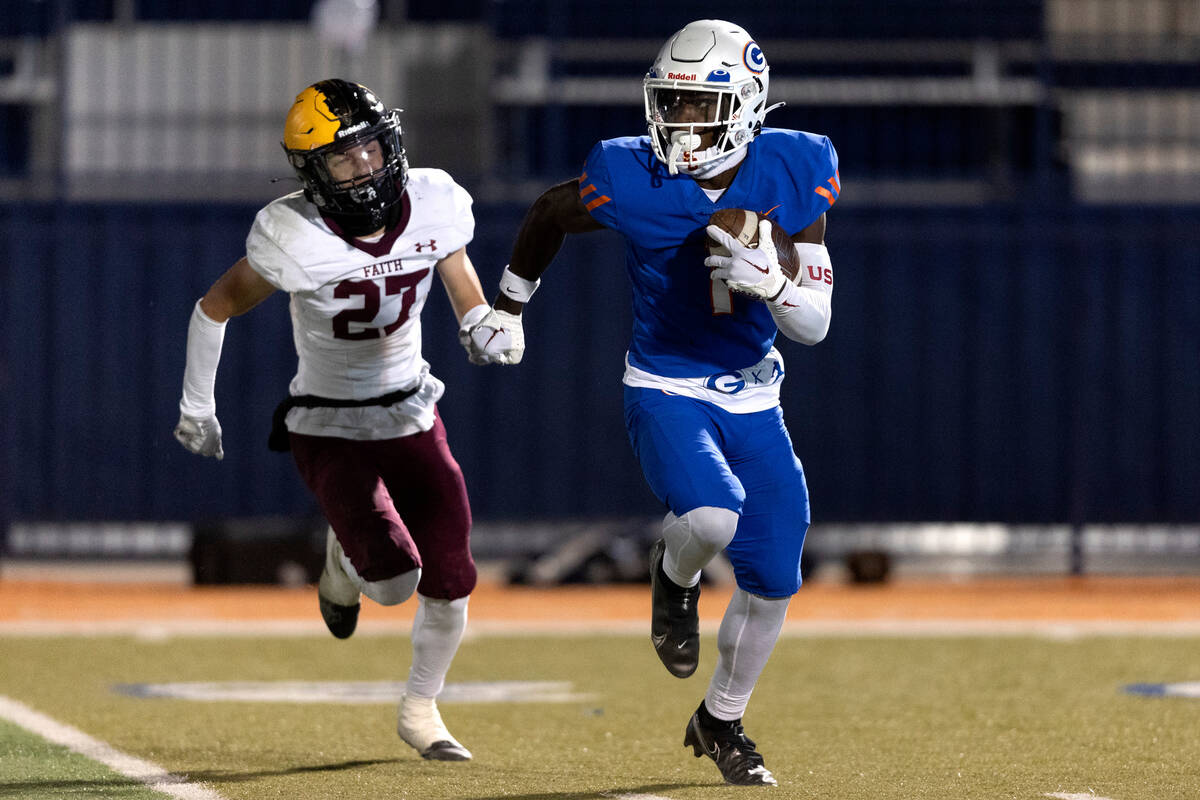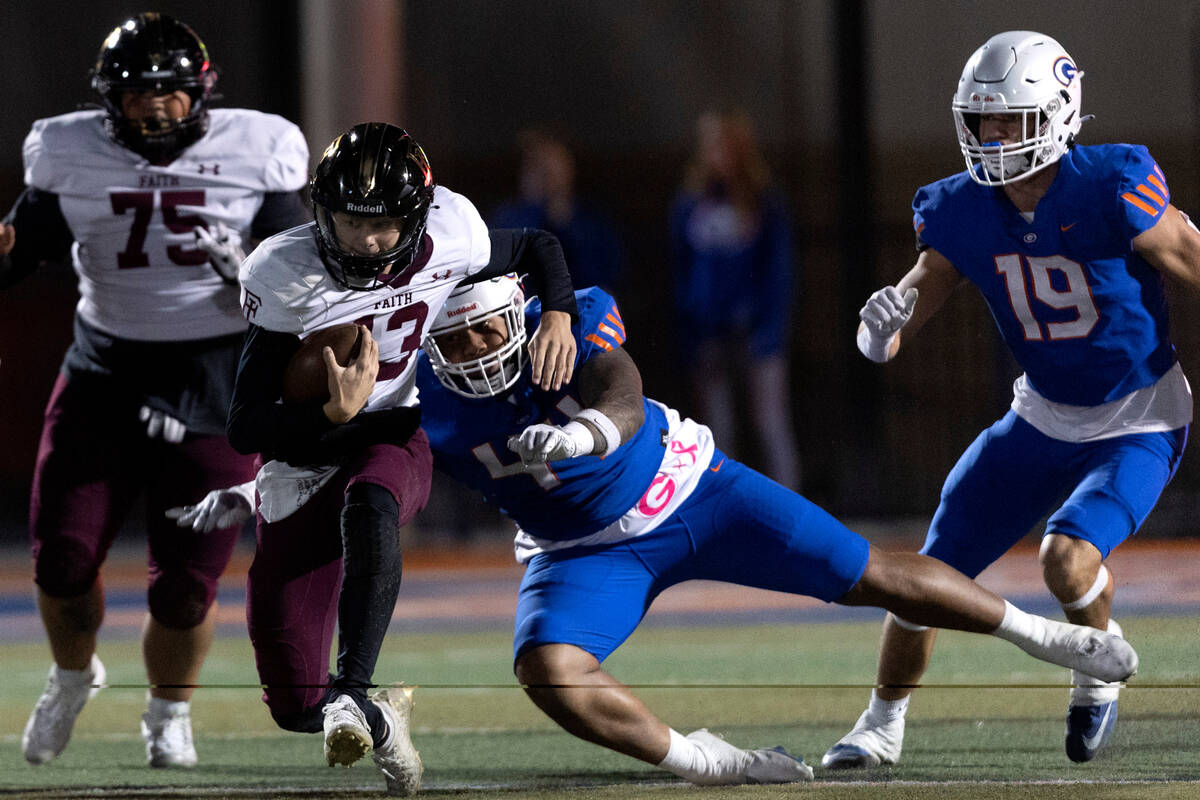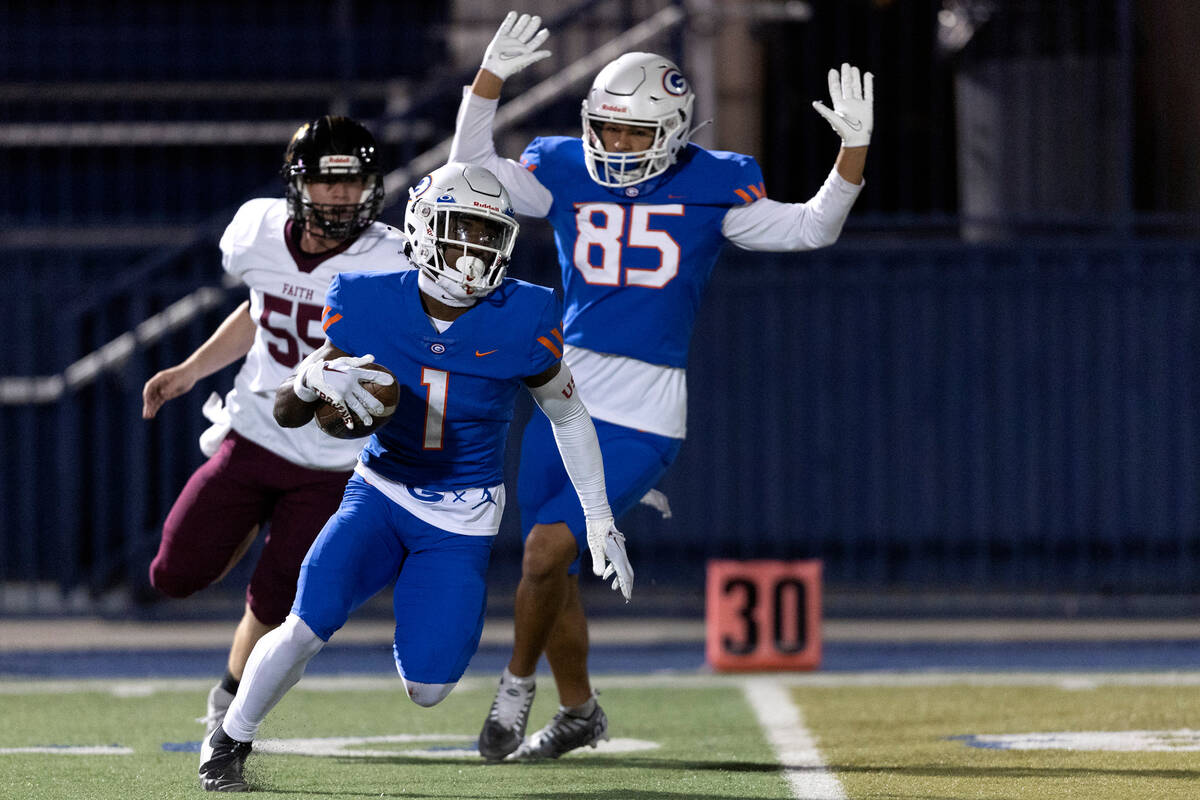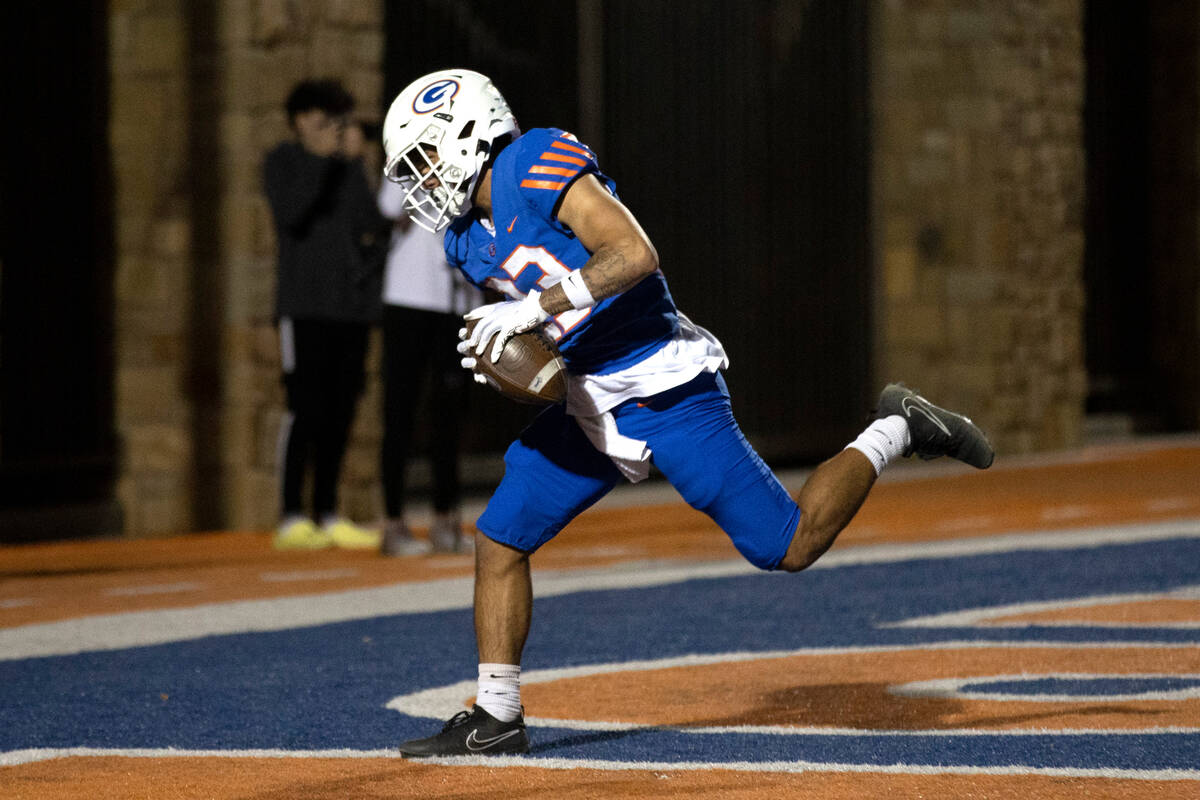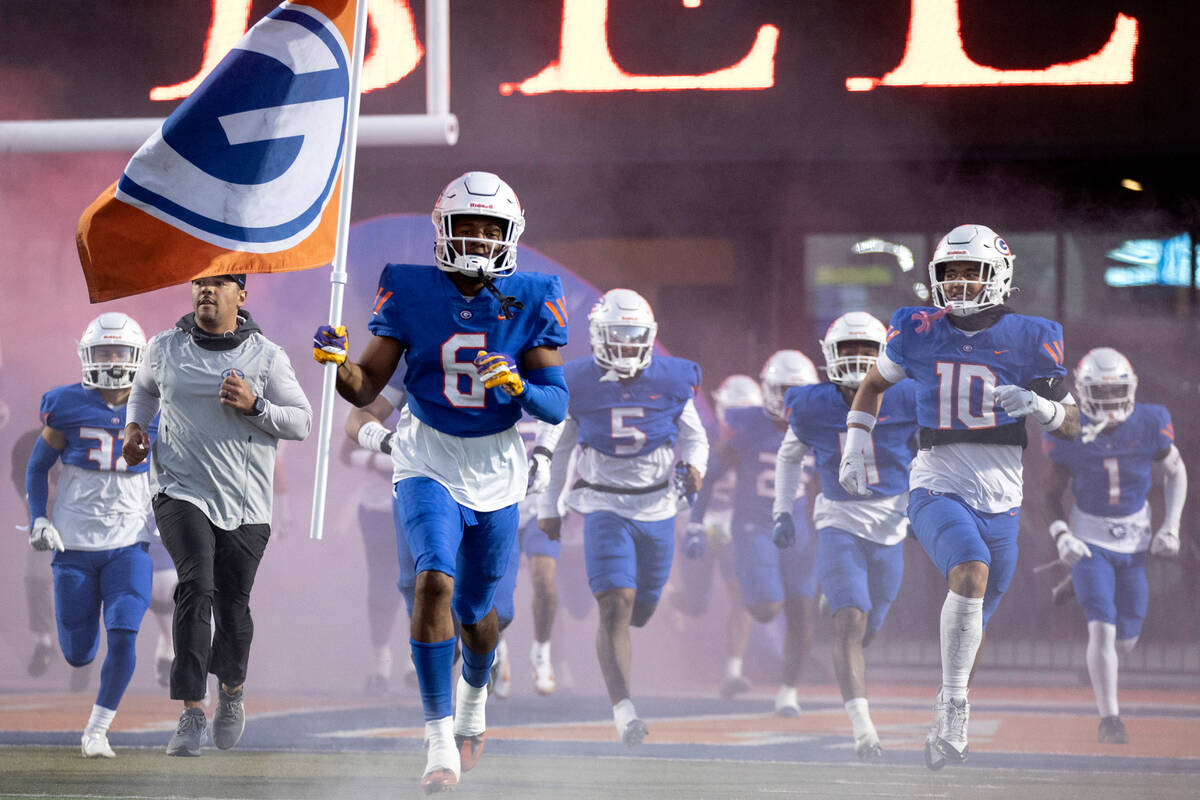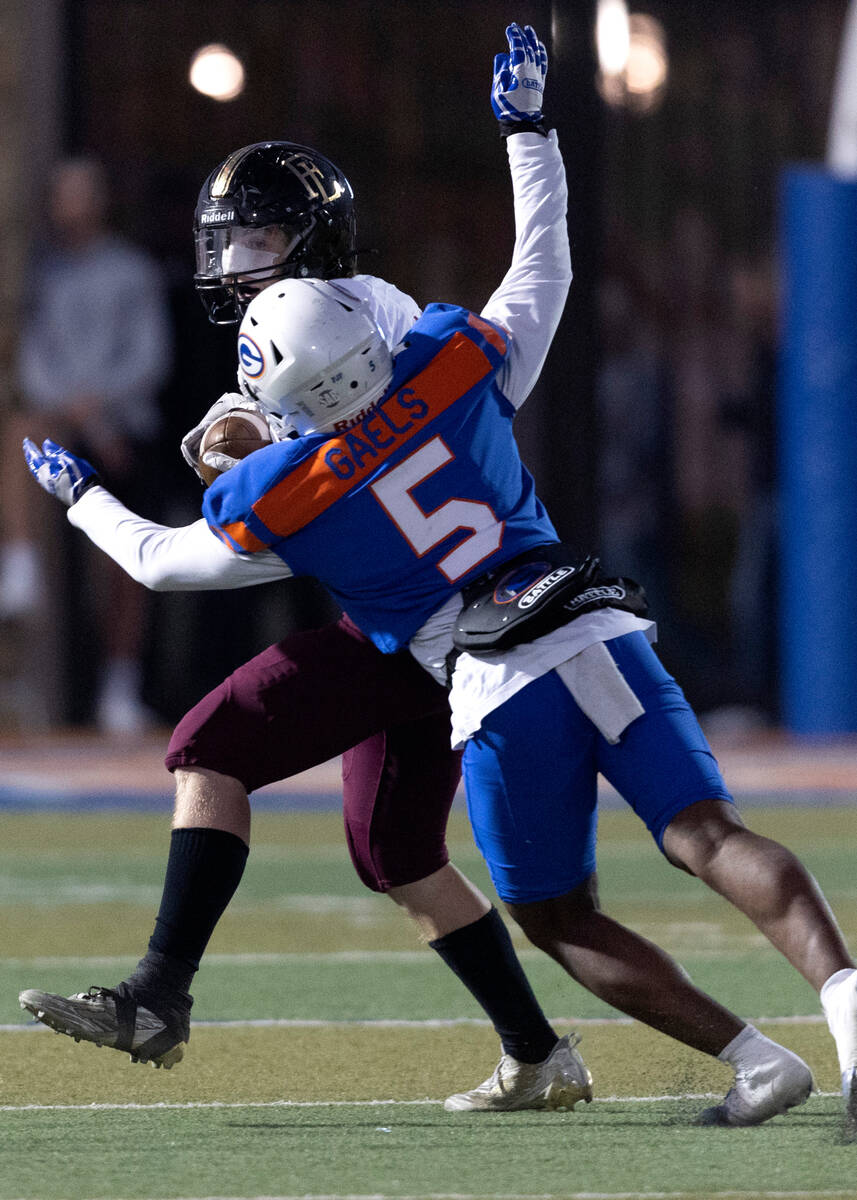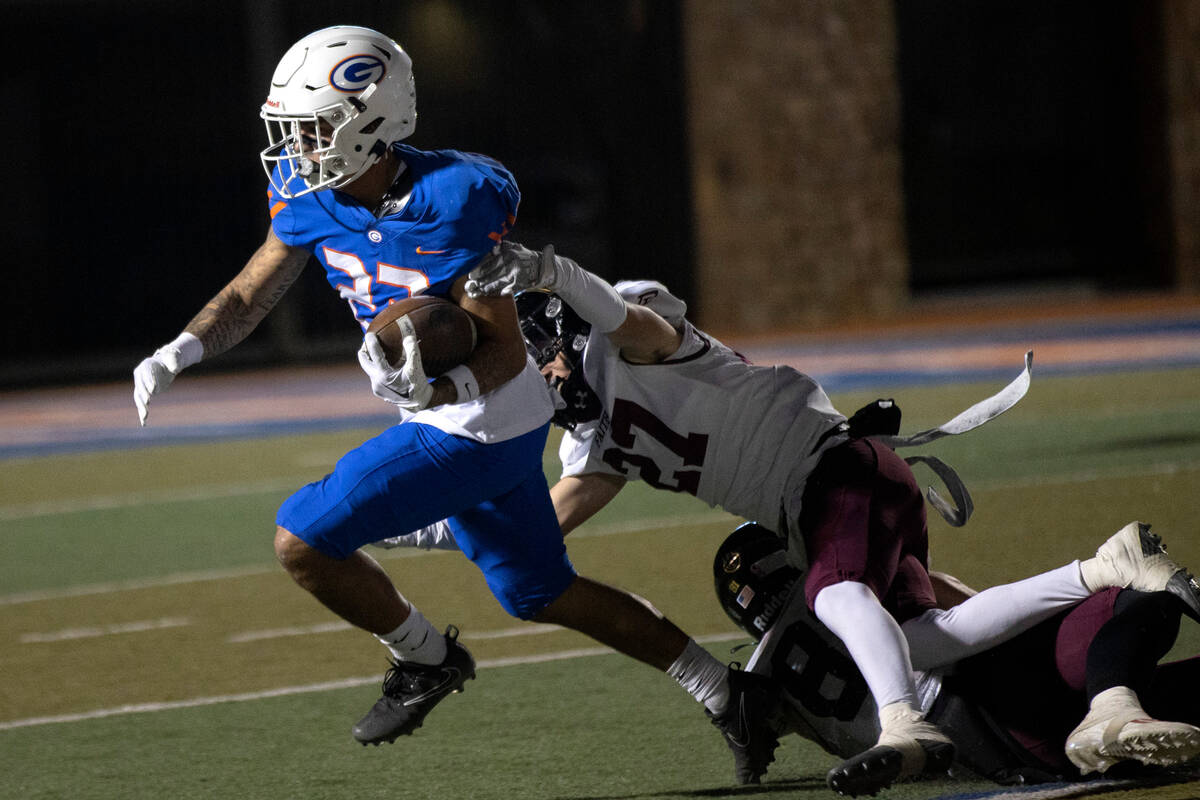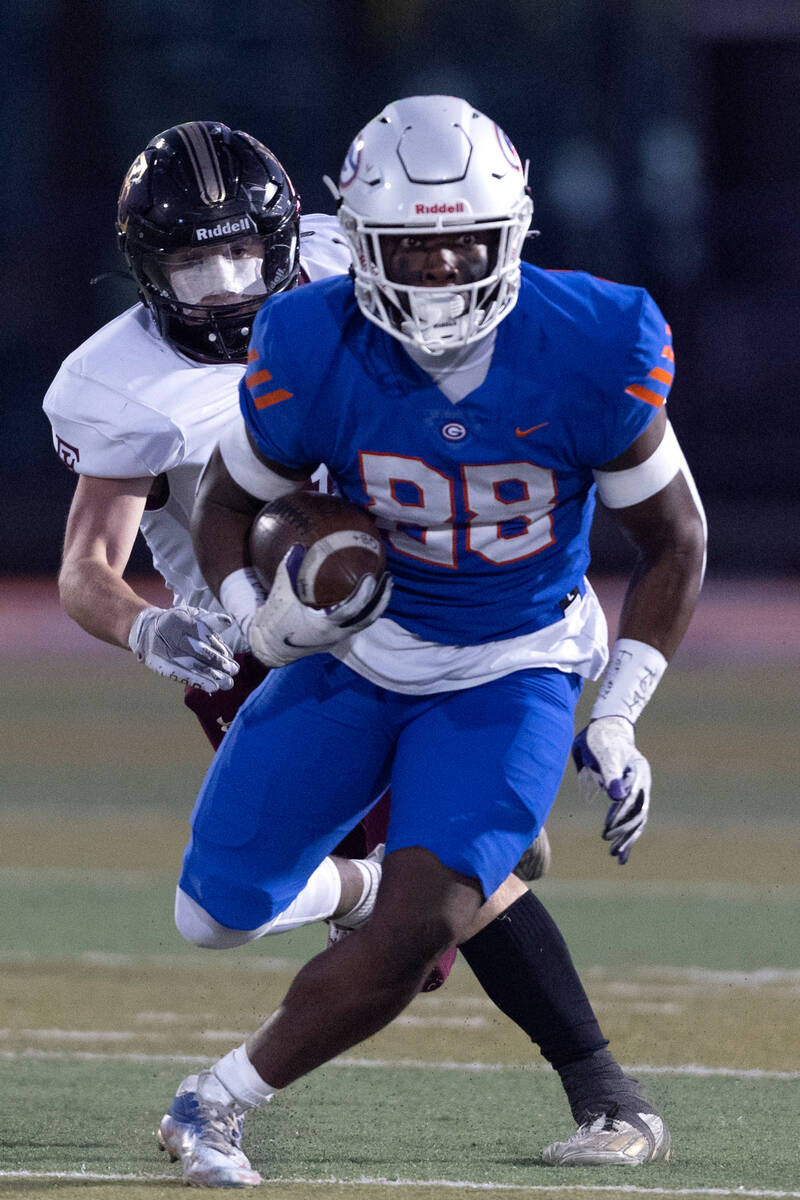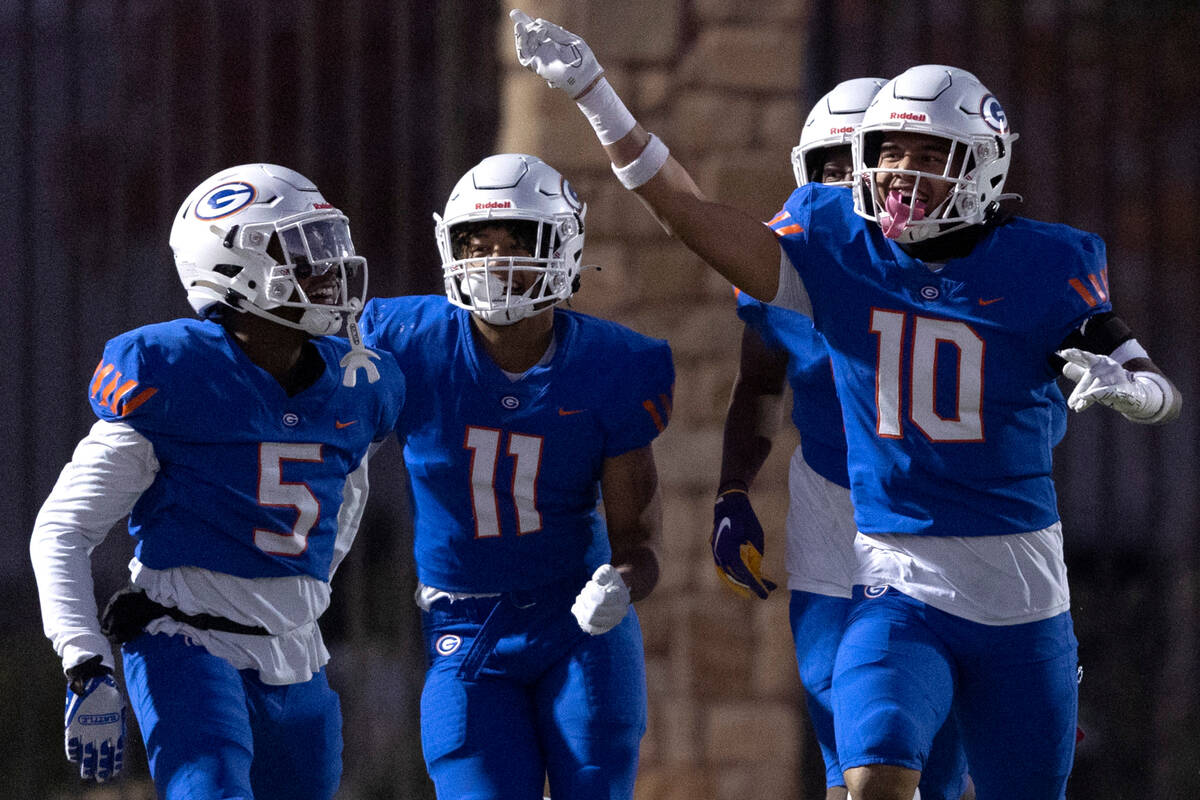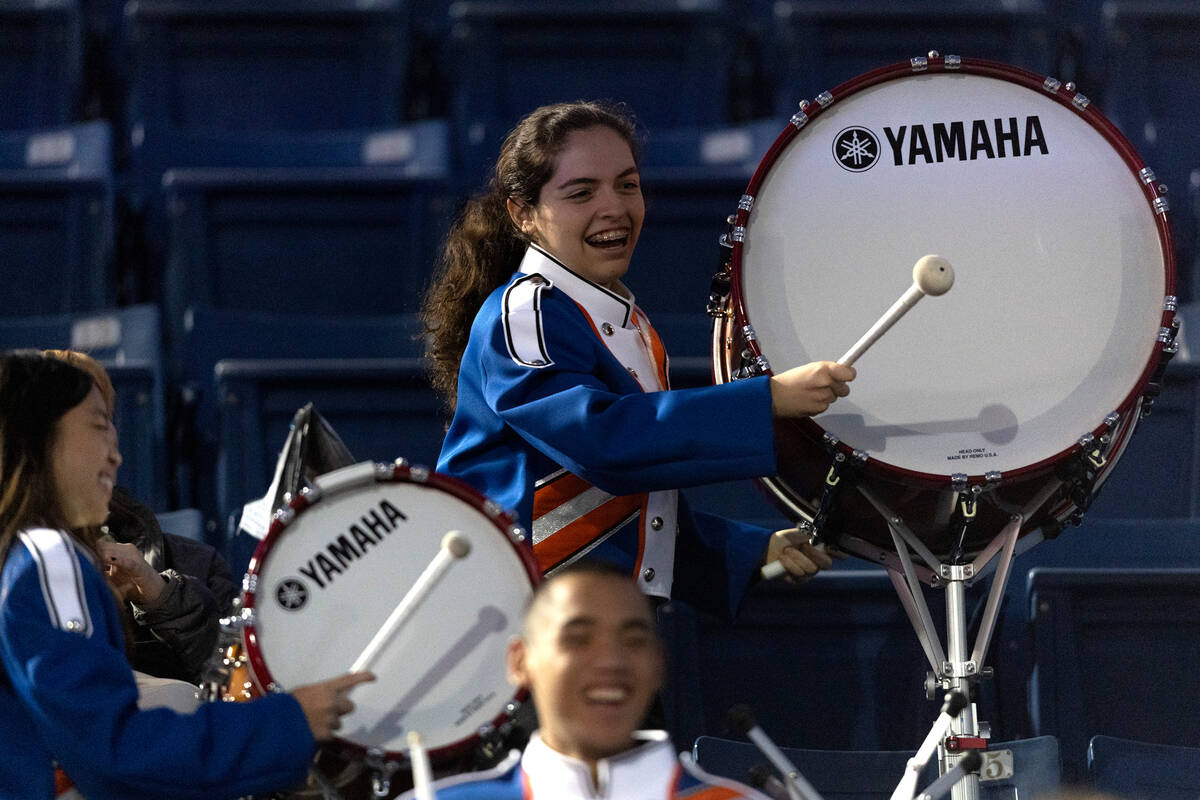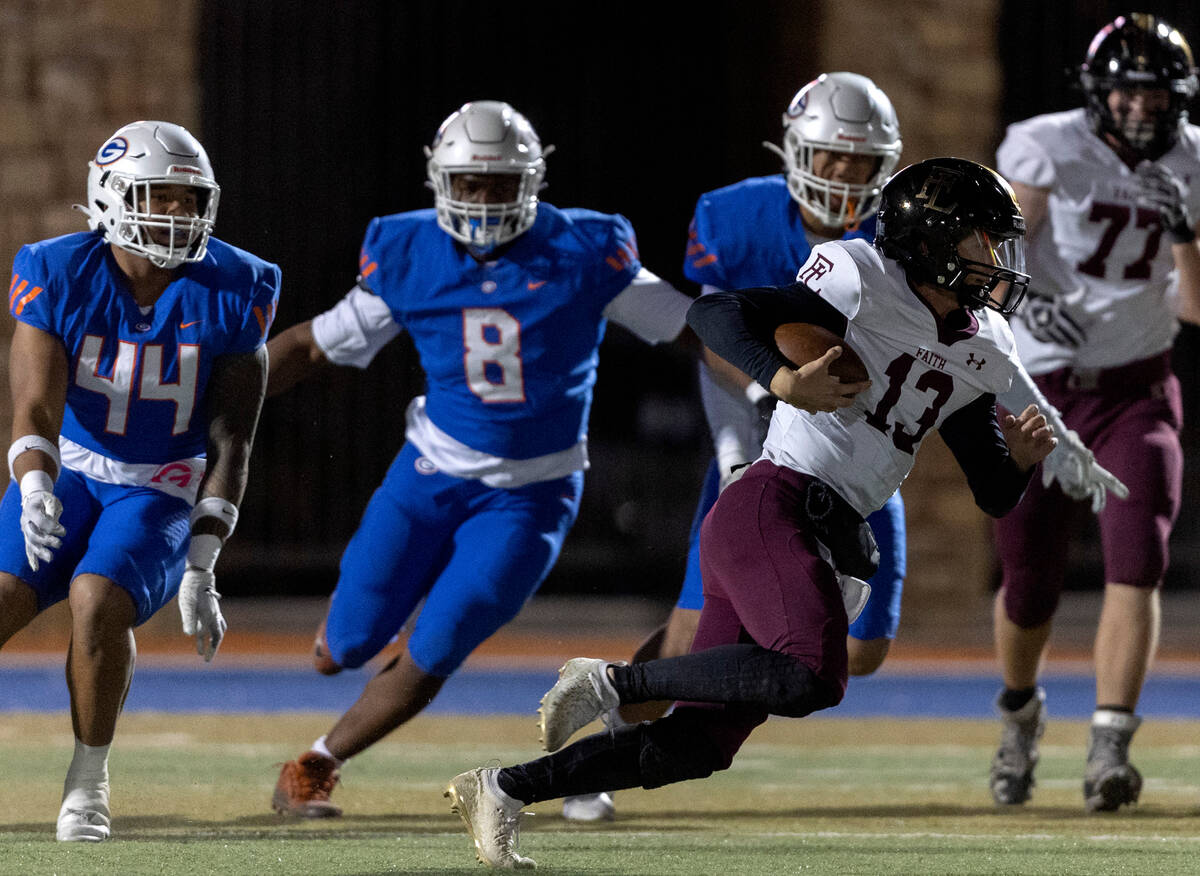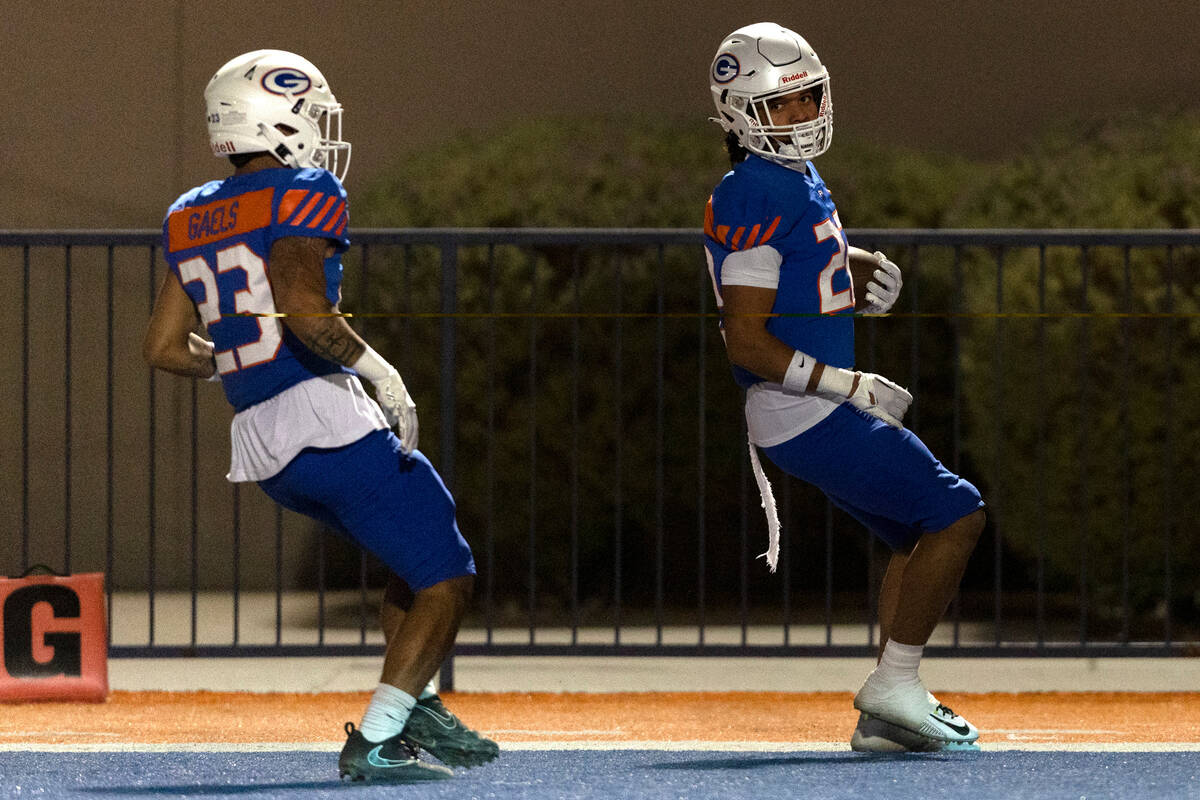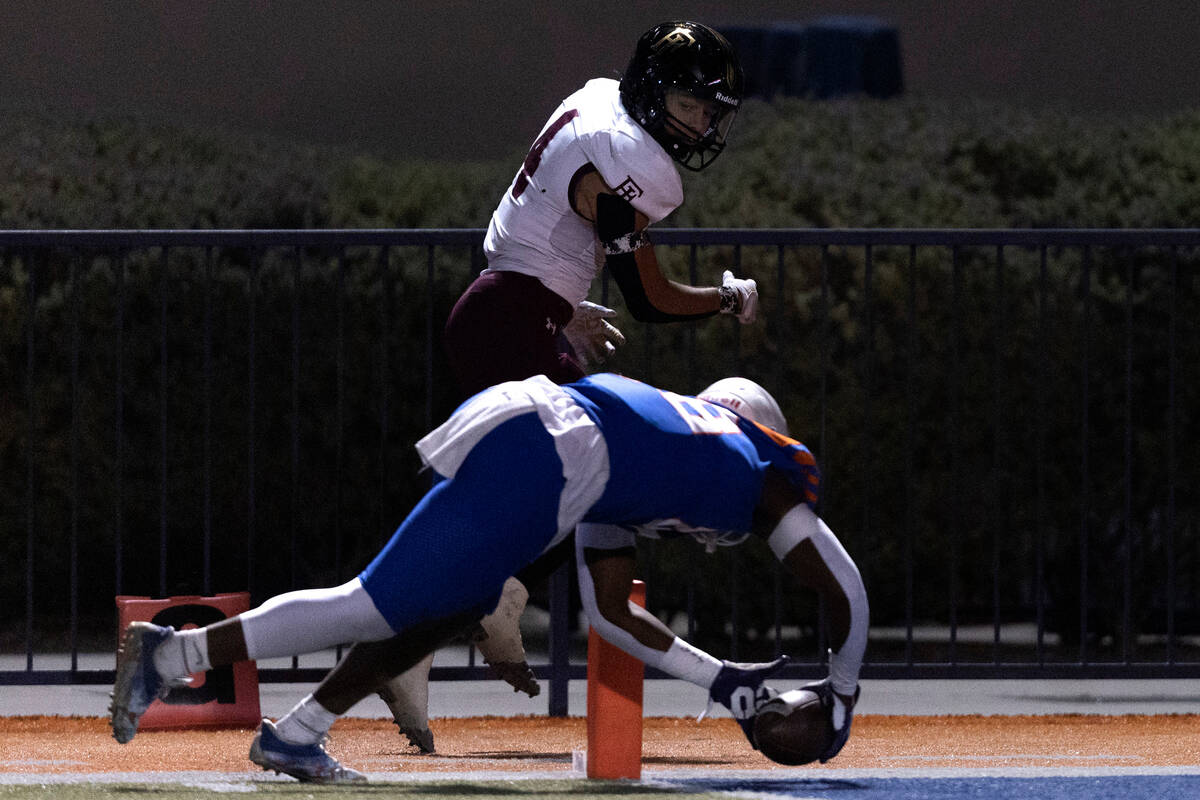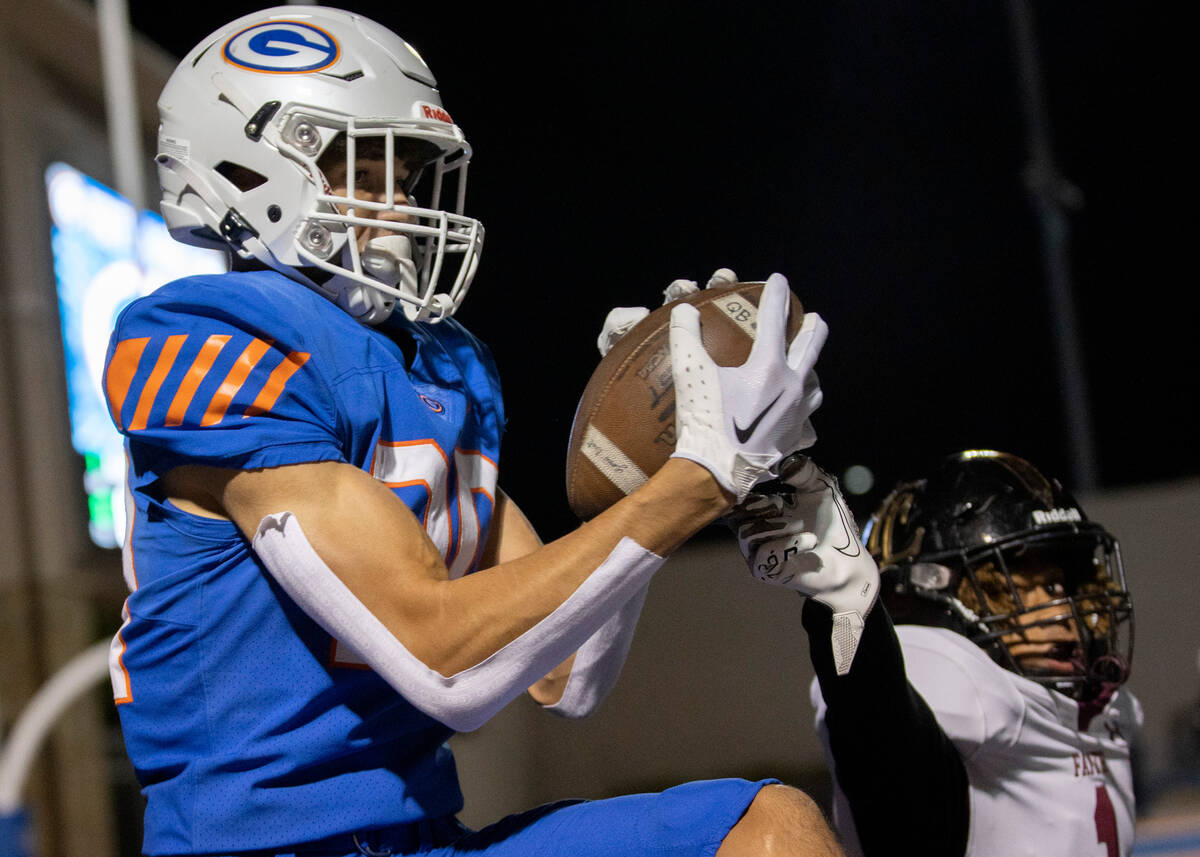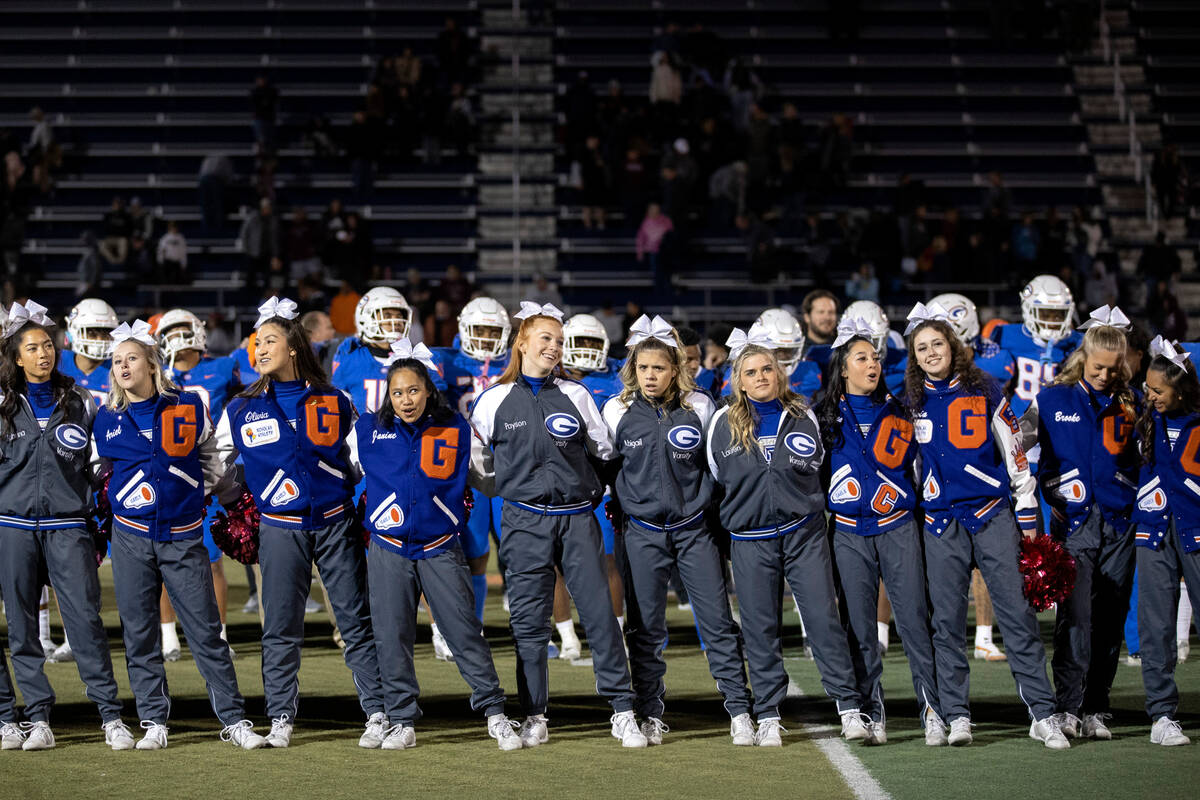 Bishop Gorman coach Brent Browner couldn't tell you exactly how many plays are in his team's playbook.
What he does know is that offensive coordinator Craig Canfield and defensive coordinator Michael Cosgrove are always adding new plays.
In the opening round of the Class 5A Southern Region playoffs against Faith Lutheran, it didn't matter if Gorman was running a new or old play, because seemingly every play worked.
The No. 1 seed and Desert League champion Gaels rolled to a 72-0 win over the No. 4 seed Crusaders on Thursday night at Bishop Gorman.
"It's the start of a new season, and we're approaching it that way," Browner said. "The kids have been preparing pretty well, and they played tremendously."
Junior quarterback Micah Alejado completed 9 of 11 passes for 275 yards and four touchdowns to lead Gorman's scoring attack. Gorman racked up 432 total yards of offense and held Faith Lutheran to just 19.
The Gaels wasted no time getting on the board, as Alejado found freshman wide receiver Jett Washington for a 74-yard touchdown pass on the second play from scrimmage.
Faith Lutheran didn't do itself any favors by fumbling on its first possession. Gorman senior linebacker Palaie Faoa recovered the loose ball and ran it back for a 25-yard touchdown.
Gaels junior running back Devon Rice added a 7-yard touchdown run on their next possession, and the rout was on.
Alejado added back-to-back touchdown passes of 14 and 52 yards to senior wide receiver Trech Kekahuna, and junior running back Micah Kaapana's 38-yard touchdown run put the game at a running clock.
Alejado added a 49-yard touchdown pass to senior wide receiver Zachariah Branch, and Washington added another on a 1-yard run that gave Gorman a 55-0 halftime lead.
All 11 Gorman drives ended with scores, and the Gaels produced touchdowns on seven of their 17 plays in the first half.
Browner said the job Canfield and Cosgrove have done has raised the team's play as the season has gone on.
"What they've done with the offense and defense has been amazing," Browner said. "That's the coaches. They've done their job and gotten us ready."
Gorman will host Desert Pines — a 48-7 winner over Palo Verde — Nov. 4 in the 5A region semifinals.
Browner said the way he's seen his players stay focused and prepare at a high level throughout the season, no matter the opponent, has impressed him, and he believes that will be an advantage for the Gaels.
"They've committed to each other," Browner said. "They hold each other accountable, and that makes it easy for us as coaches because they make sure their friends do their job, do the film study and all of that."
Contact Alex Wright at awright@reviewjournal.com. Follow @AlexWright1028 on Twitter.