Gorman takes control early, cruises past Liberty — PHOTOS
Updated September 14, 2023 - 10:44 pm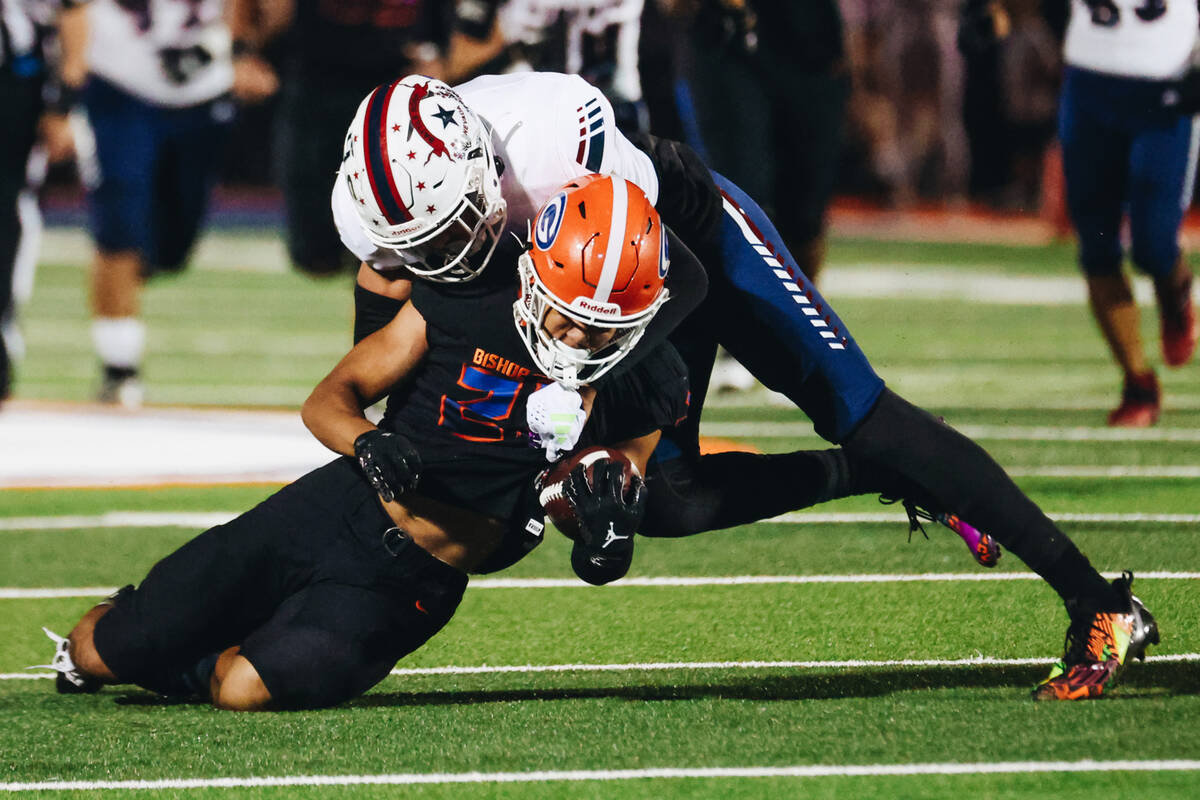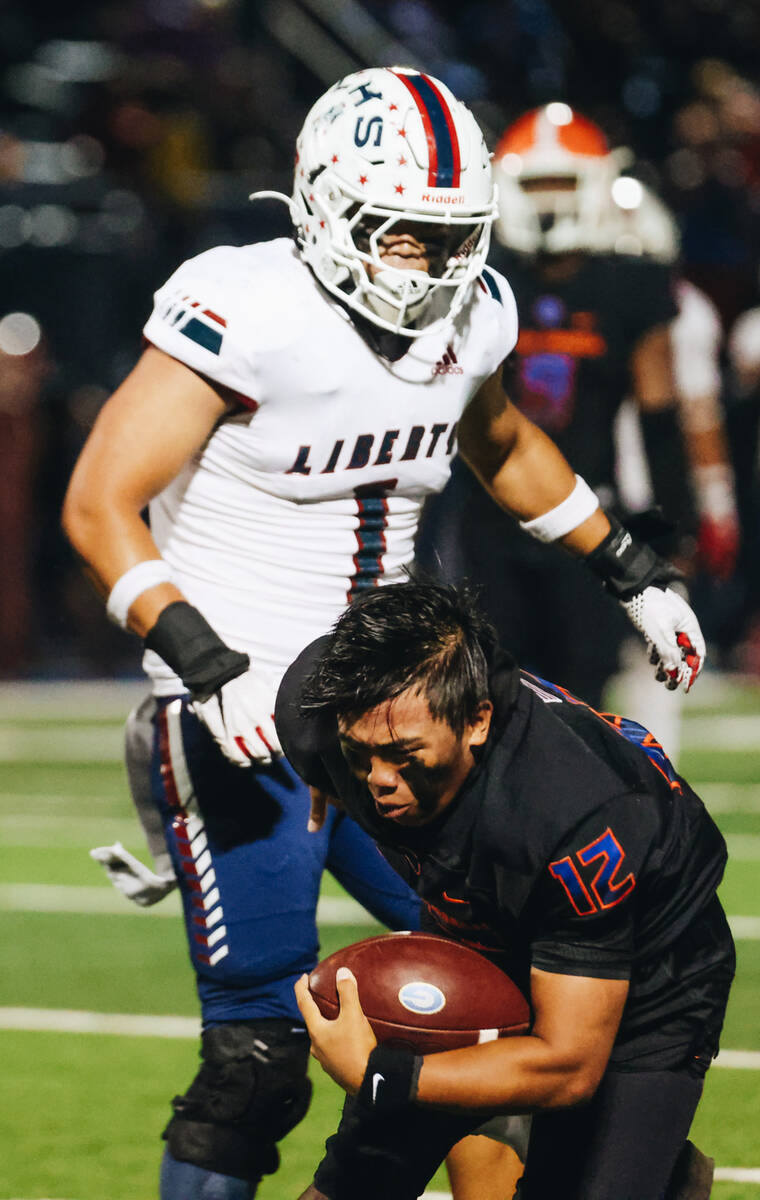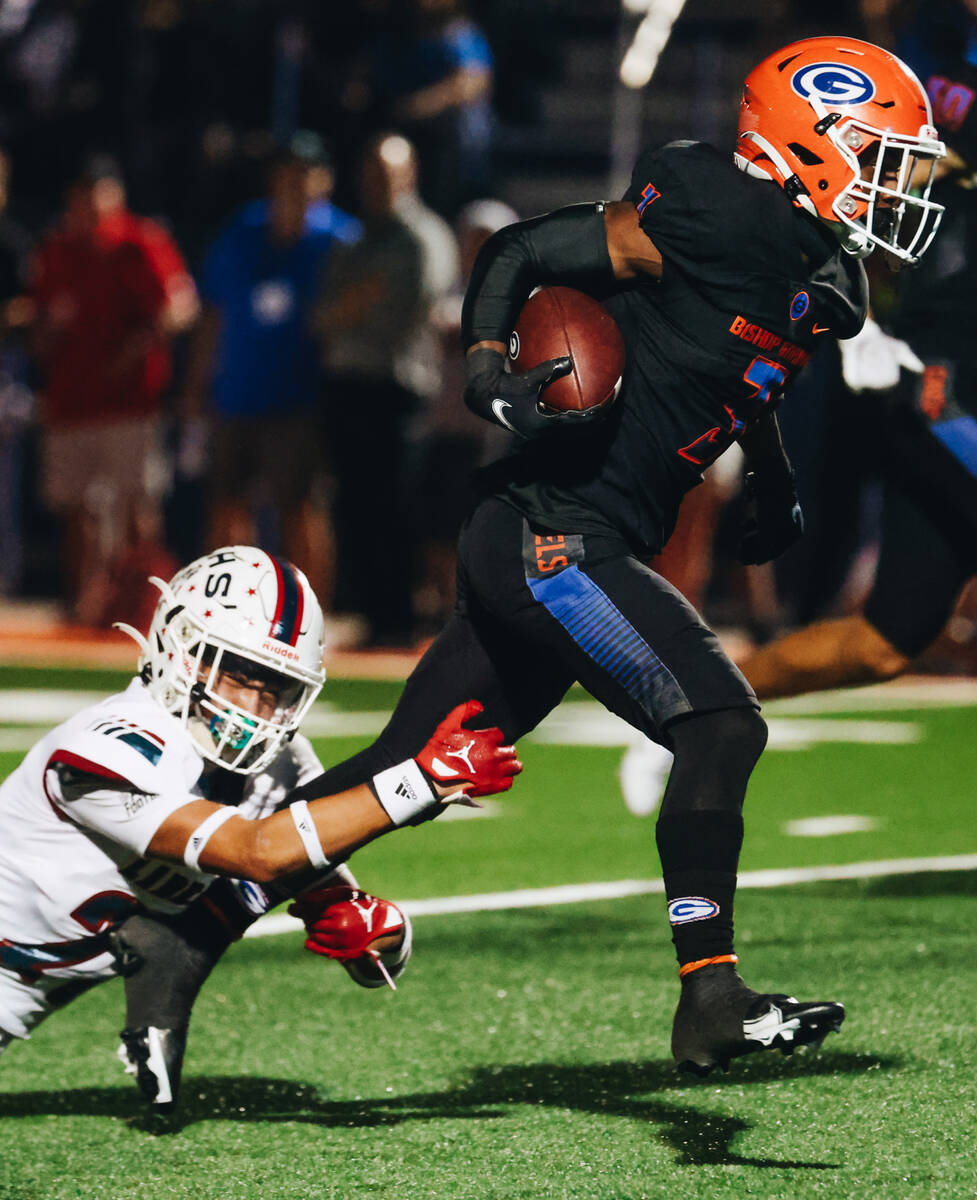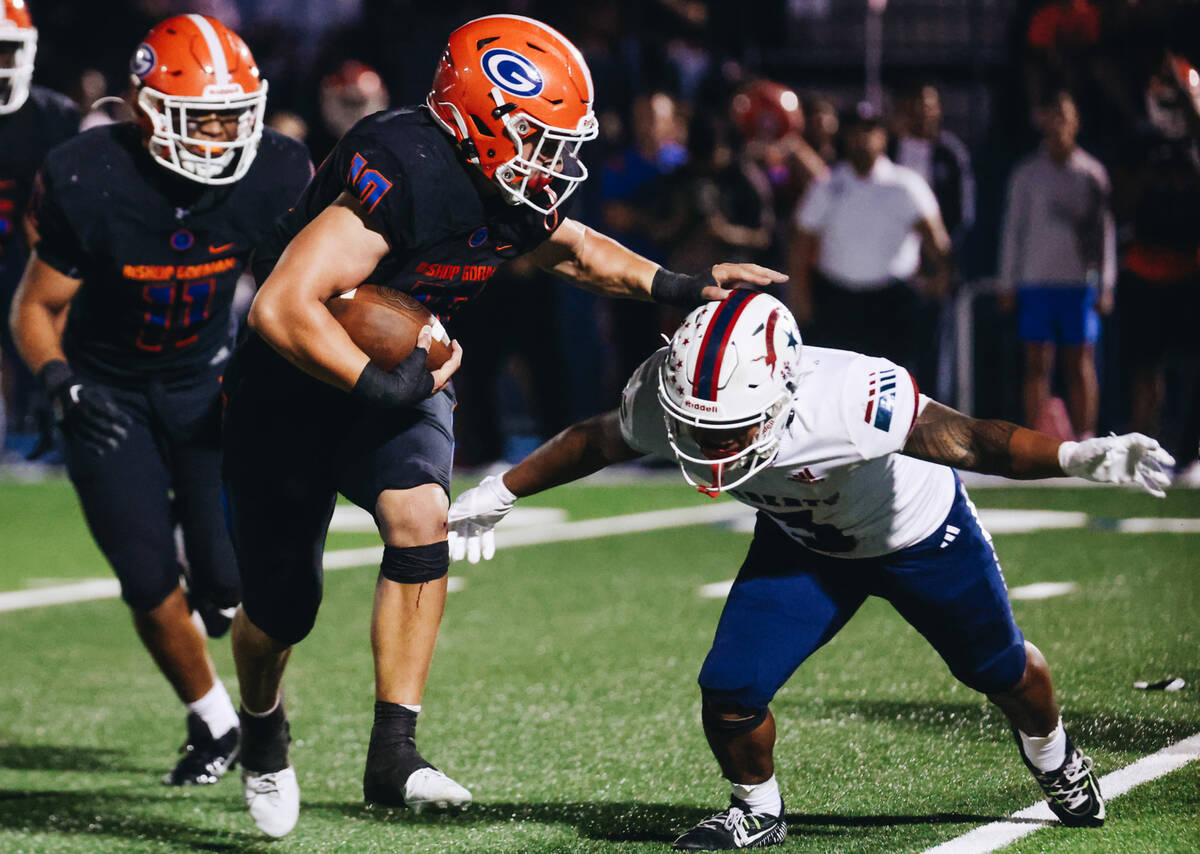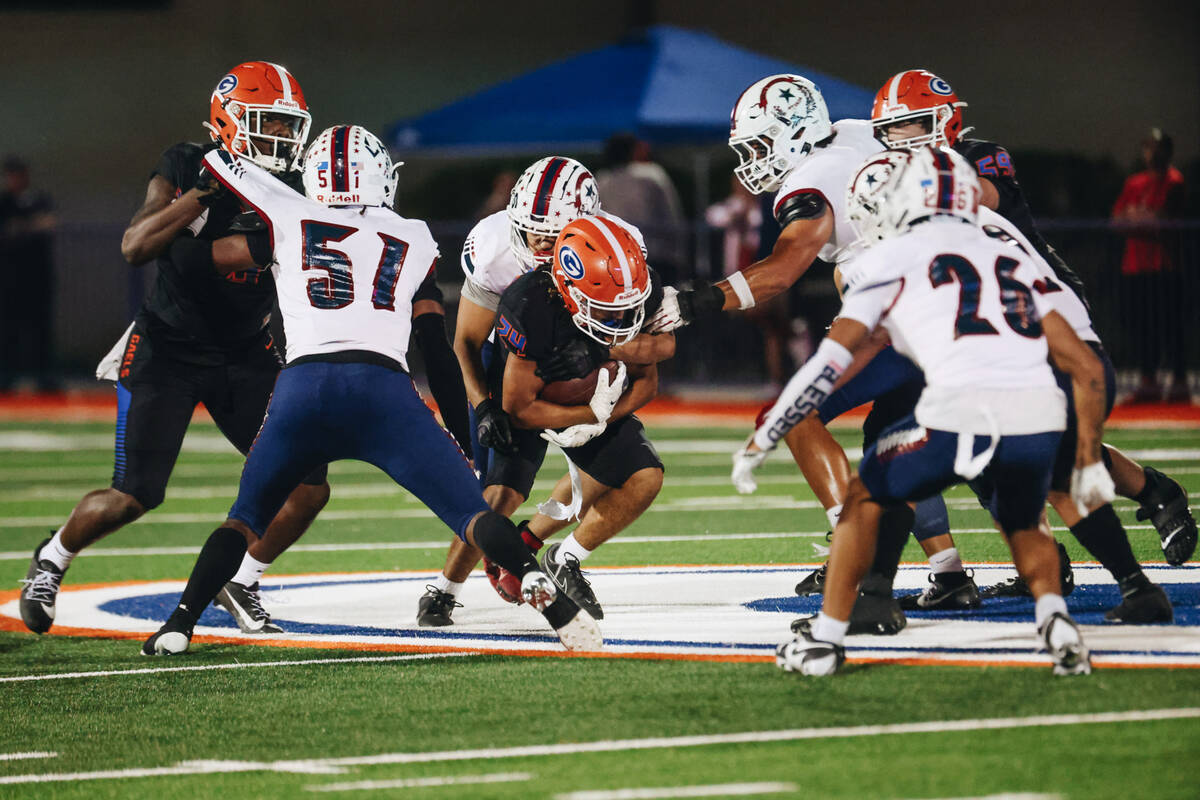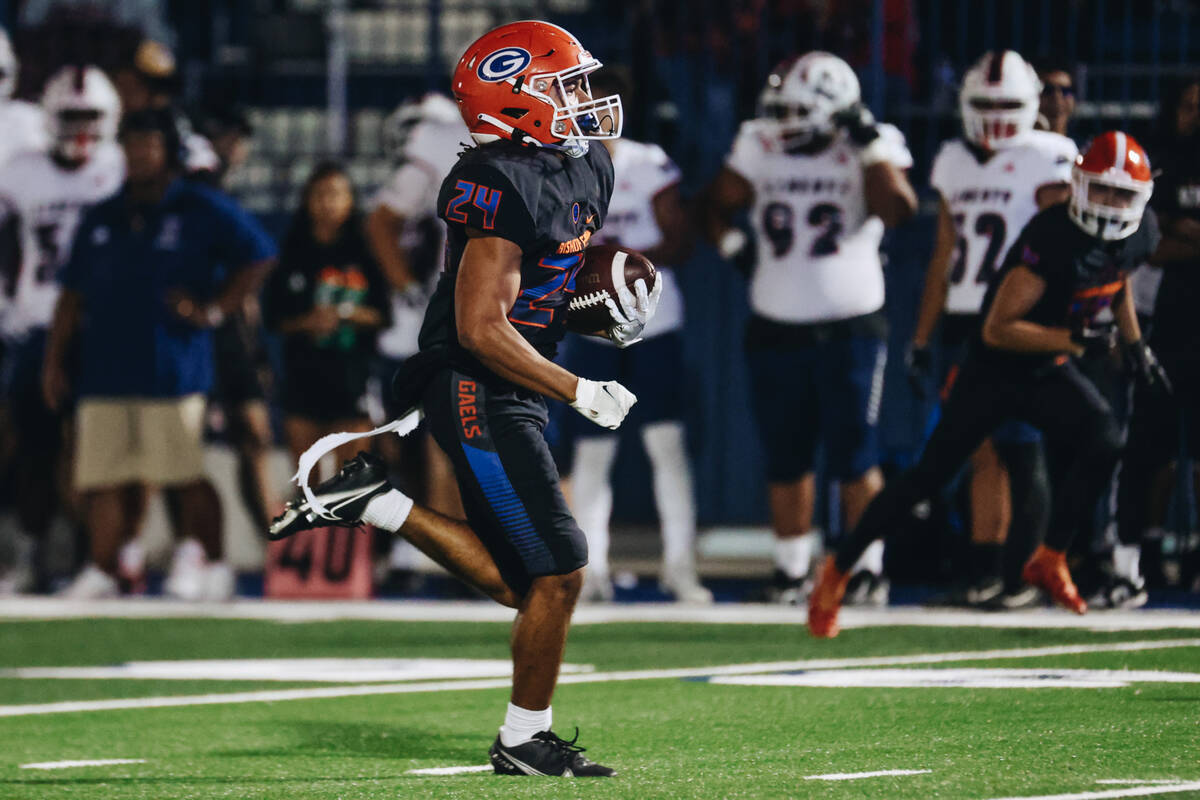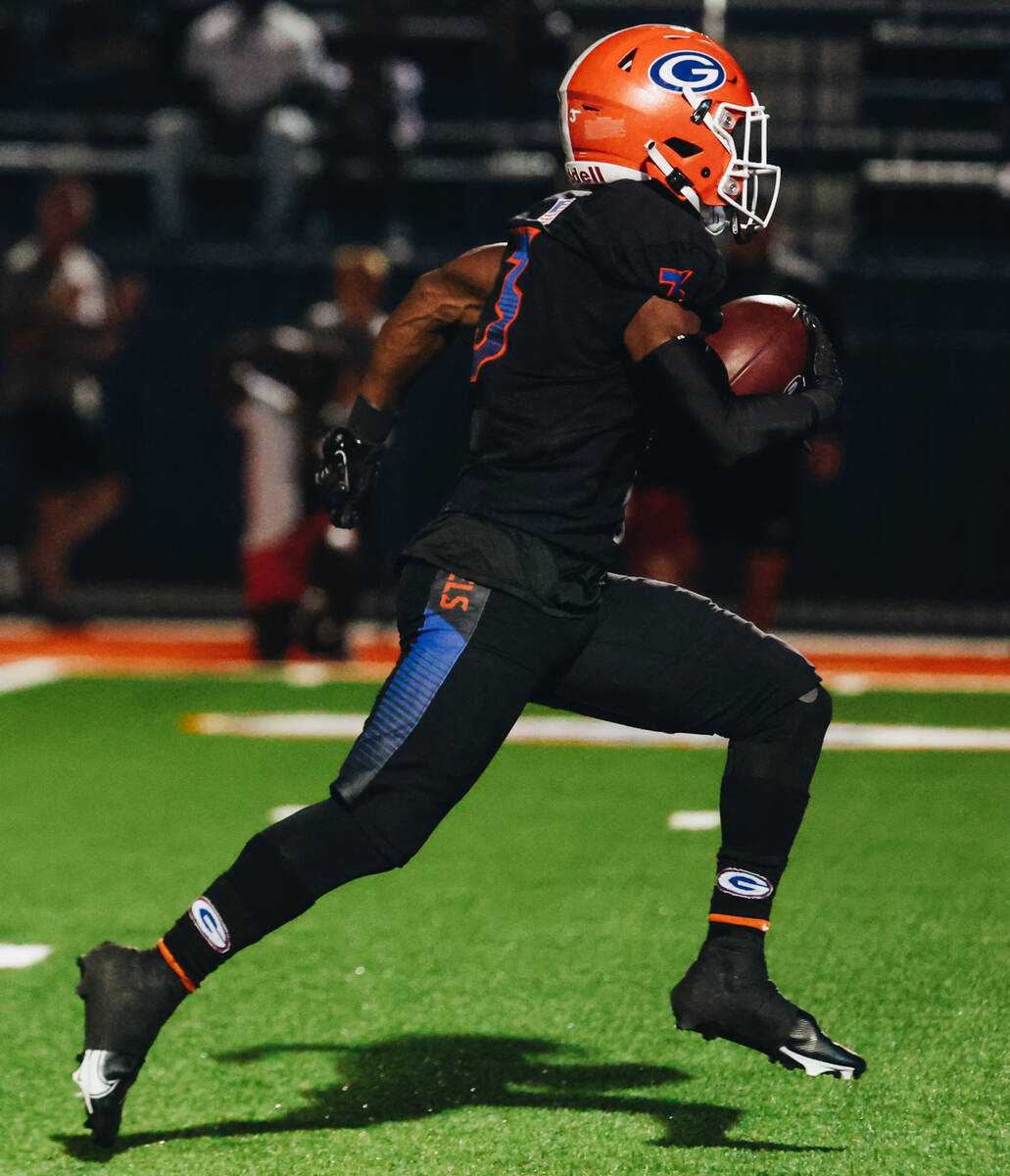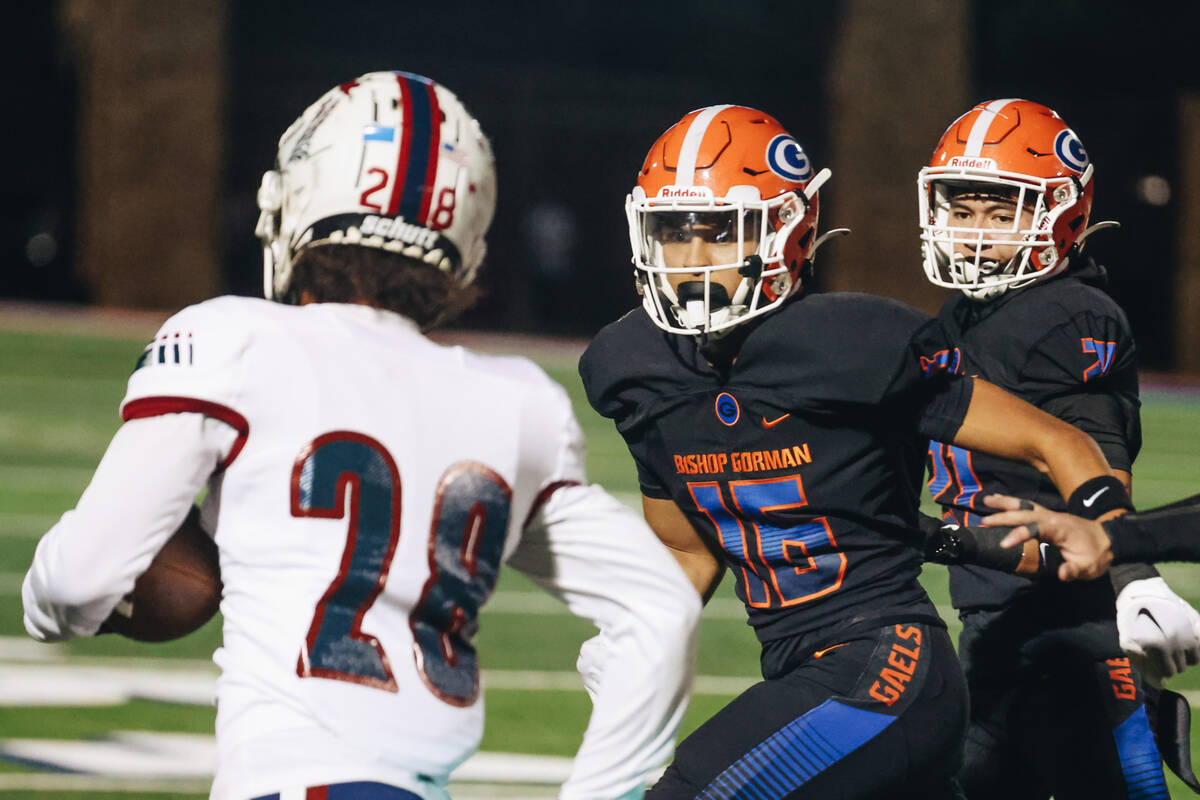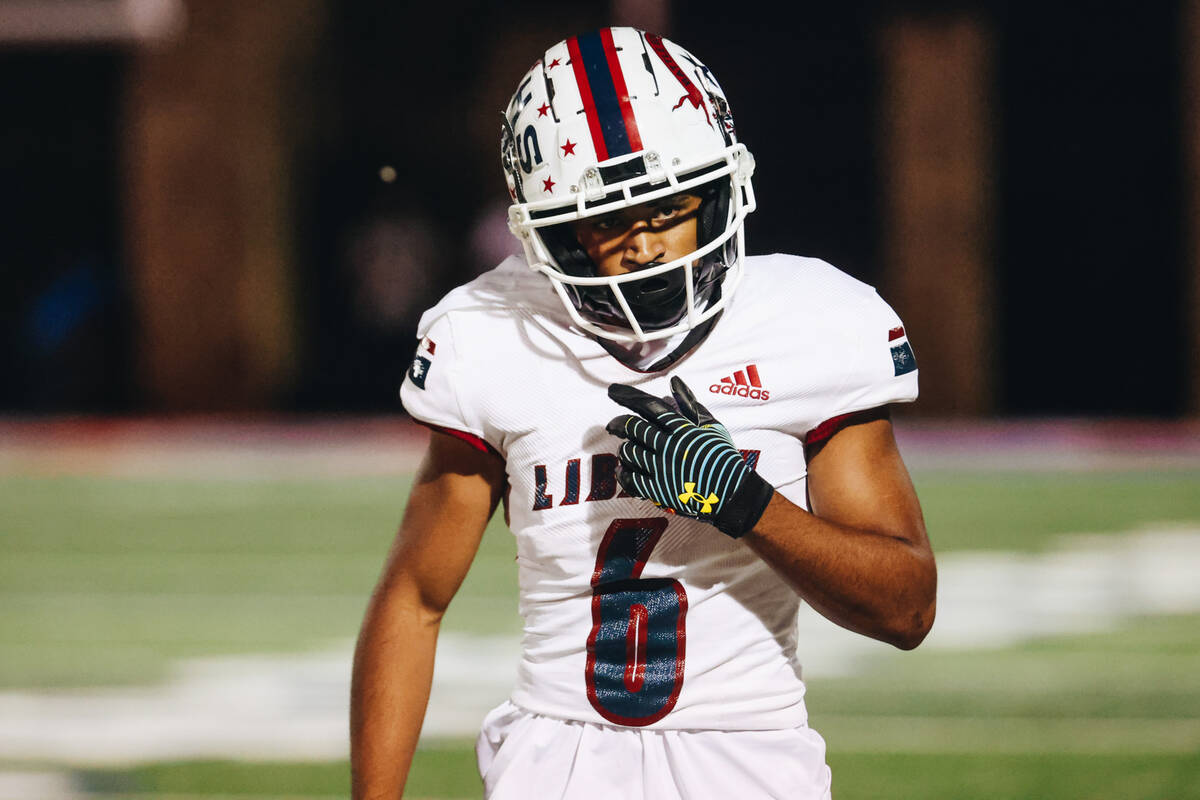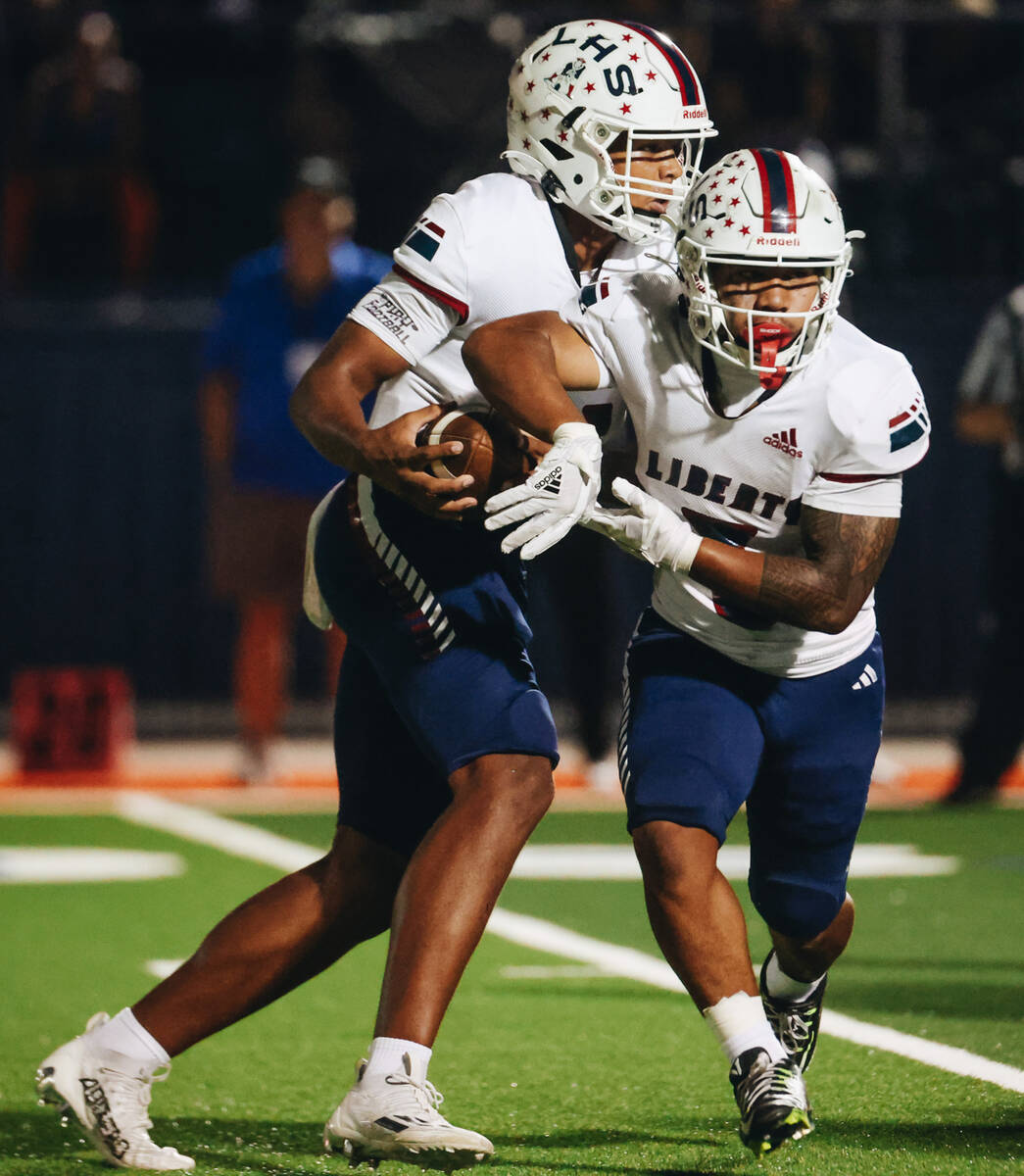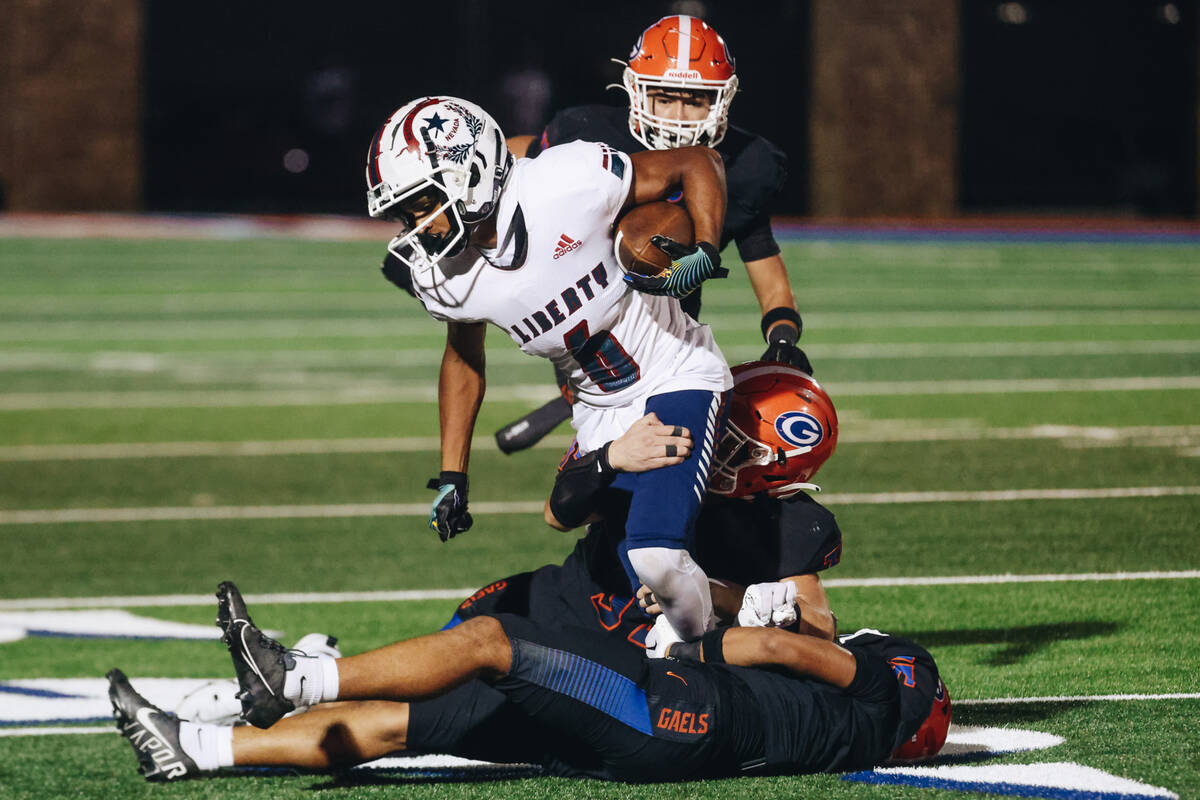 Liberty's offensive strategy to run the ball and control the clock against Bishop Gorman almost worked on its first two drives Thursday.
While the drives killed some clock, neither resulted in a score for Liberty. Gorman forced turnovers on each of Liberty's first two possessions, and the Gaels' offense turned them into touchdowns to jump to an early lead.
The Gaels never looked back as they rolled to a 49-6 home win over Liberty in their Class 5A Division I league opener and the second-ever regular-season meeting between the state's top two teams.
"Getting turnovers is the hallmark of any defense," Gorman coach Brent Browner said. "We didn't get a lot of those early on, but our defense is getting better and better and better. The defense is getting on par with the offense, and practicing every day against that offense every day is only making the defense better."
Gorman (5-0, 1-0) forced three first-half turnovers and scored on its first four offensive possessions. Liberty (3-2, 0-1) only mustered 84 yards of total offense in the first half, and none of its 16 first-half rushing attempts went for more than five yards.
"Our defense really came together," Gorman senior linebacker and UNLV commit Charles Correa said. "It's kind of like a statement that we needed to make. Our defensive line did a great job up front getting pressure to stop the run early."
Gaels senior quarterback Micah Alejado completed 10 of 15 passes for 184 yards and two touchdown. Senior running back Micah Kaapana rushed for 87 yards and a touchdown, and senior tight end Elija Lofton had 79 receiving yards, a receiving touchdown and a rushing touchdown for Gorman.
Liberty slowly moved the ball on its first drive, but senior running back Isaiah Lauofo fumbled near midfield. Gorman scored on a third-and-8 when Alejado connected with Rice on a 32-yard touchdown pass.
The Patriots drained more clock on their ensuing possession, taking over eight minutes, but the result was the same as their first drive when senior quarterback Tyrese Smith's pass in the end zone was intercepted by Gorman sophomore defensive back Jett Washington.
Gorman's offense didn't waste any time scoring, going less than two minutes on an eight-play, 80-yard drive that was capped off by Lofton's 1-yard rushing score.
"They were definitely momentum-shifters," Correa said of the early turnovers. "Anything we can do to get the ball back to the offense is what we're going for."
The Gaels missed an extra point on their first score and failed on a 2-point conversion following Lofton's rushing touchdown.
Rice added his second rushing touchdown later in the second on a 29-yard run. Gorman led 20-0 with 4:20 before halftime after a successful 2-point conversion.
Gorman's defense came up with a fourth-down stop, which its offense turned into a touchdown on a 28-yard pass from Alejado to Derek Meadows.
Correa intercepted Smith just before halftime as the Gaels went into the break with a 27-0 lead.
Gorman picked up where it left off in the second half with Kaapana scoring on a 4-yard run.
Liberty scored its long touchdown on a 79-yard pass from Smith to Jayden Robertson, who was ejected after the score for unsportsmanlike conduct.
Meadows added to the Gaels' lead with a 38-yard touchdown pass to Lofton after a backwards pass from Alejado. Junior running back Myles Norman scored on a 59-yard rushing touchdown for Gorman's final score late in the fourth.
"We had our game plan from last year (a 56-14 win in the 5A Southern Region title game over Liberty), and it was pretty good last year," Browner said. "In these coming weeks, we're always putting new stuff in and that's the joy of having this team to work on a bunch of new stuff and have it click."
Contact Alex Wright at awright@reviewjournal.com. Follow @AlexWright1028 on X.