High school football games to watch — Week 1
August 2, 2018 - 12:00 pm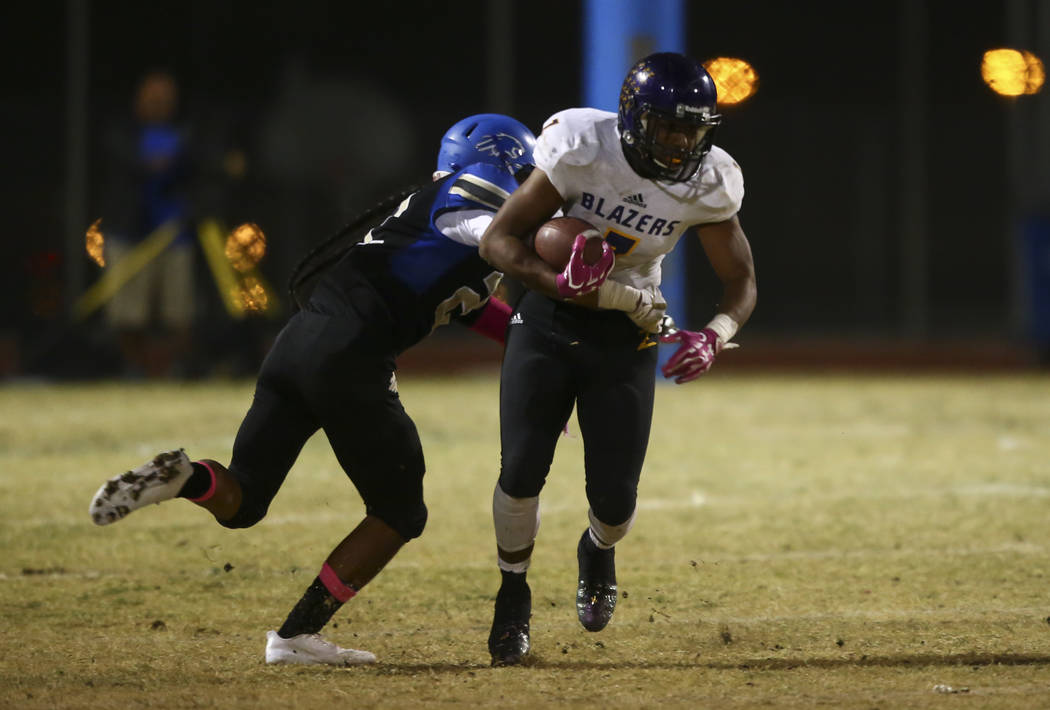 Here are the top games to watch for Week 1 of the high school football schedule (Aug. 17):
Basic at Durango, 7 p.m.
What would have been a nonconference game in years past, realignment makes this game a potential playoff preview. The Wolves went just 3-7 last year, but snuck into the playoffs as a No. 4 feed. They return junior quarterback Paul Myro, who they will count on for improvement, especially after losing two All-State Honorable Mention receivers.
The Trailblazers also return their quarterback, dual-threat senior Kaden Renshaw. But the man he hands the ball to will be the one to watch, as T.K. Fotu was an honorable mention for an All-State team. Coaches raved about the potential of defensive end Jayden Nersinger, and we'll see how these teams stack up right away.
Legacy at Burroughs (California), 7 p.m.
The Longhorns lost their top rushers, but they do every year and always seem to land on their feet. The key returner is Amorey Foster, who did a little bit of everything for a team that went 7-4. Every player that attempted a pass for Legacy graduated, as did the leaders in receptions, tackles, sacks and interceptions. Needless to say, it will be a new-look squad.
Burroughs has an oddity in its schedule, in that this game comes only three days after its season opener on Tuesday. Perhaps it will be a bit of advantage for the Longhorns, as the Burros went 11-3 last season and only lost at home once.
Valley View (California) at Arbor View, 6 p.m.
The four-time defending Northwest League lost Elijah Wade and Zach Elefante from a monstrous defense, but bring back J.J. Tuinei, who led the team in tackles. Kyle "Bubba" Graham figures to step into the lead back role, and Arbor View has eyes on the title in a region that no longer has Bishop Gorman.
Valley View went 9-4 last year after going 12-4 the year prior. The Eagles won two CIF Southern Section playoff games, and scored at least 28 points in every game last season, outscoring opponents 602-406.