High school football games to watch — Week 8
August 13, 2018 - 10:00 am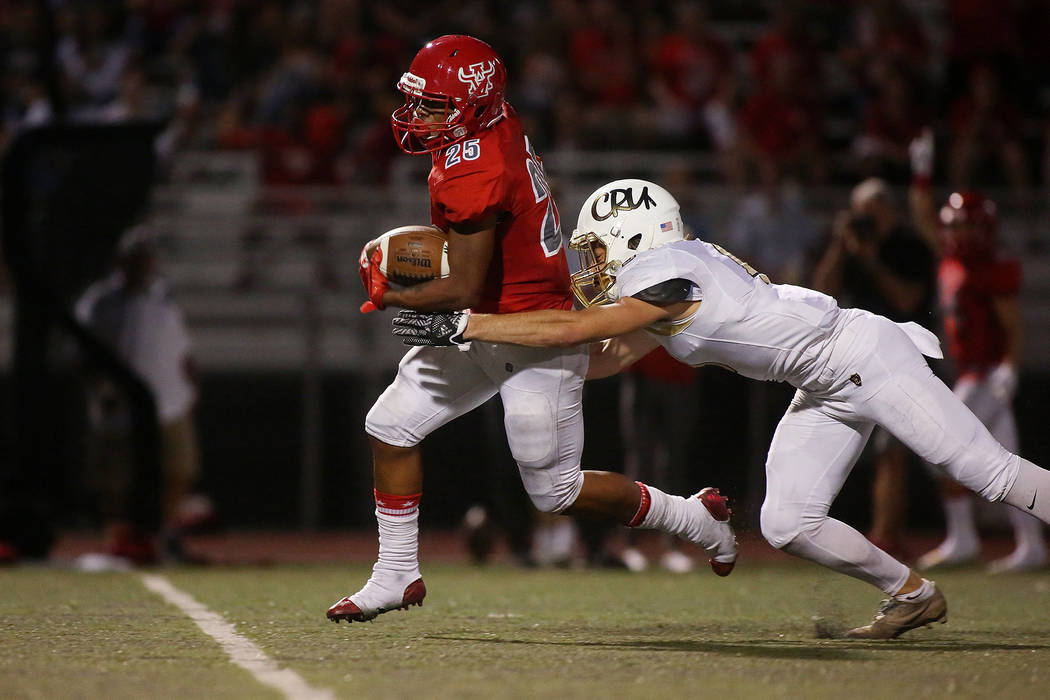 Here are the top games to watch for Week 8 of the high school football schedule (Oct. 5):
Arbor View at Faith Lutheran, 7 p.m.
The Aggies have won the Northwest League four years in a row, but this year's Crusaders may present the biggest challenge to their streak. As with past Arbor View teams, the run game will be paramount. Kyle "Bubba" Graham figures to step into the lead back role and has the potential to wreak havoc on opposing defenses in Arbor View's double wing system.
Faith Lutheran has a stacked defense, and it will come down to how it stops the run. David Heckard is one of the top defensive ends in town and Southern California-committed linebacker Ma'a Gaoteote is as good of a sophomore as there is, and everyone will see if the Crusaders' vaunted secondary will be able to stuff the run game as well as it can stop the pass.
Foothill and Basic, 7 p.m.
Both teams have high hopes when it comes to the postseason, and this could be a huge game as far as seeding. Neither want to end up as the No. 4 seed in the Southeast and presumably face Bishop Gorman in the first round, and getting to the No. 2 or even No. 1 seed guarantees a home game.
Foothill brings back a young quarterback in Koy Riggin and its top receiver in Braeden Wilson. The Falcons have not failed to reach the playoffs since 2007, and has not had a losing season since 2012.
Las Vegas at Canyon Springs, 7 p.m. Thursday
One of the top Thursday games of the year, this game has decided the Northeast League championship the last two years. The Wildcats had a down year last year, going 0-6 in nonleague play before picking up their wins against a Northeast in a down year.
With Desert Pines and Legacy entering the fold this year, the Northeast League is as competitive as it has been in years. The Pioneers will need every win it can get to try to get a first-round home game in the postseason, and that includes beating opponents against whom they have beat two years in a row.