High school football teams eager for 1st games after Week 1 cancellations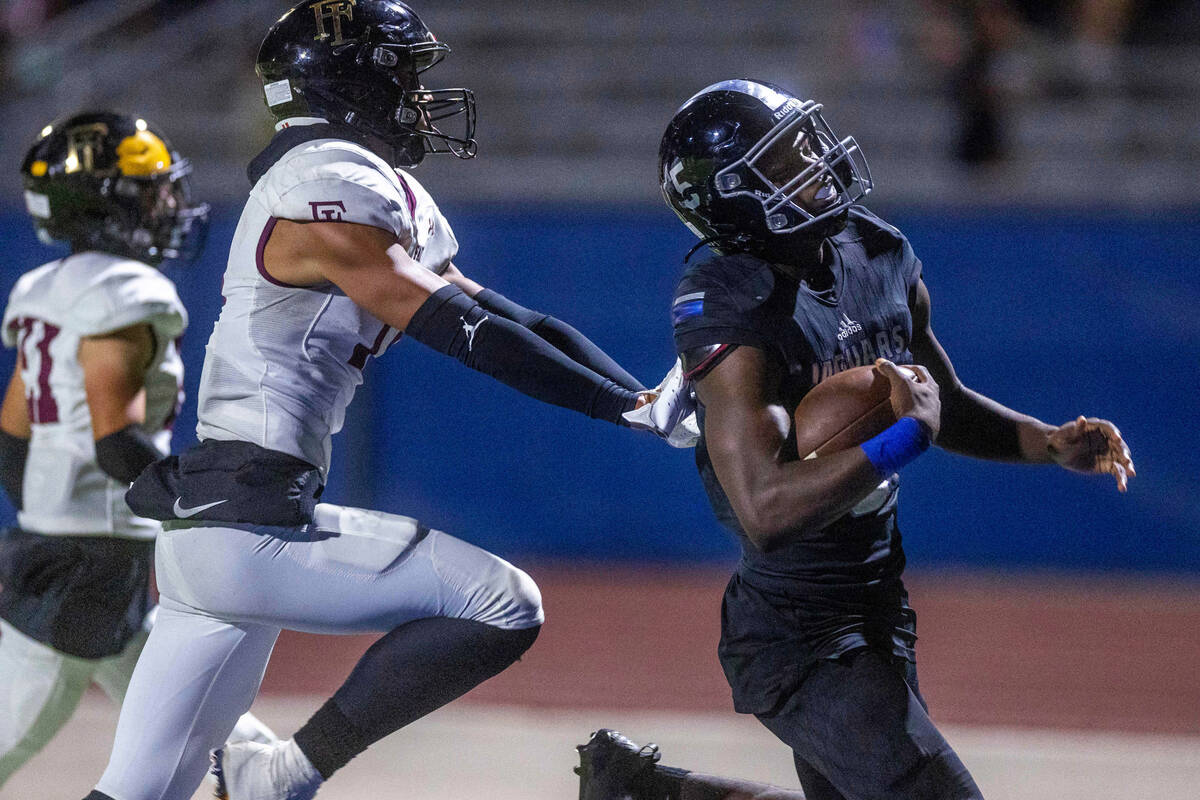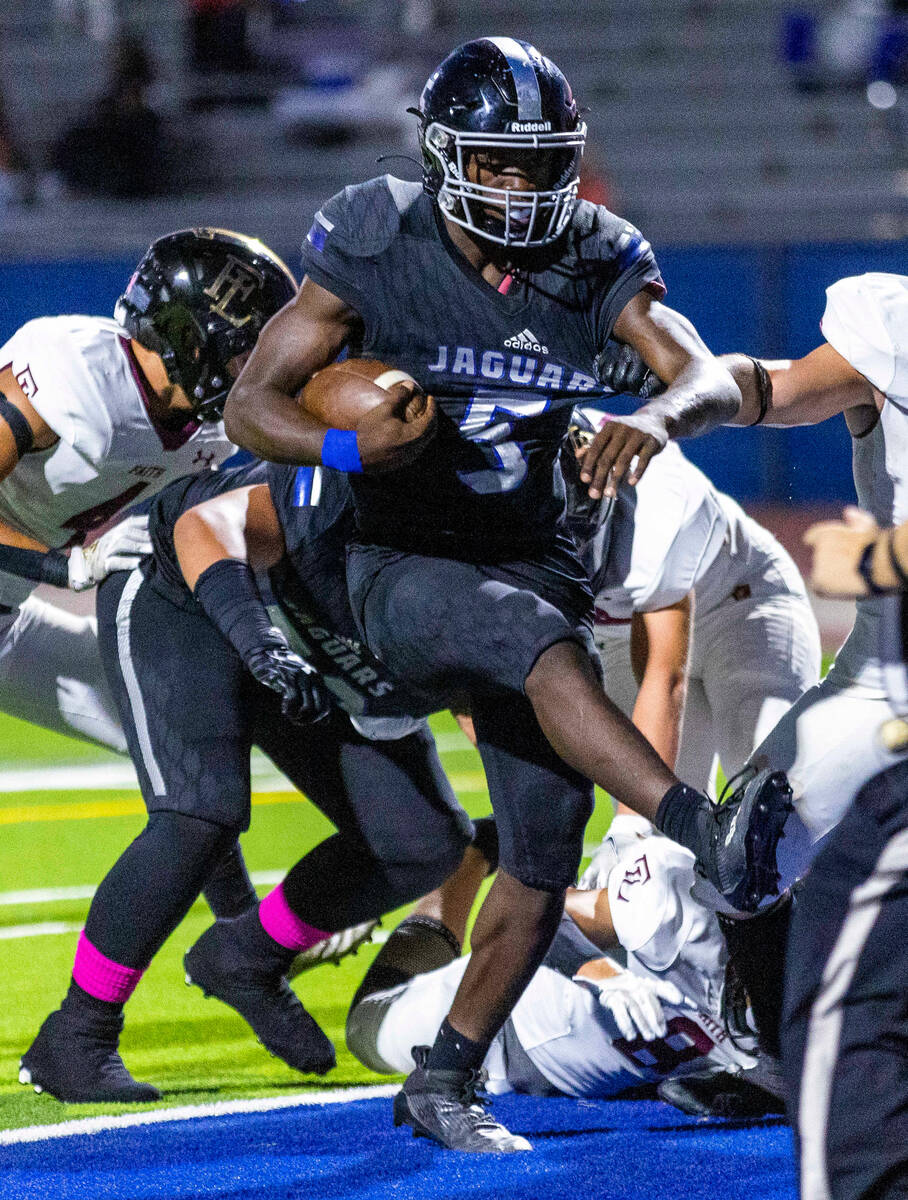 Desert Pines football coach Tico Rodriguez says coaches see the biggest improvements in their teams from their first game to the second.
Many coaches in Southern Nevada were hoping to get a look at those improvements this week. But after severe weather canceled 10 opening week games, 18 teams head into this week without the valuable game reps they expected to get last Friday.
Desert Pines was one of the teams that had its game canceled. The Jaguars, ranked No. 4 in the Review-Journal's Class 5A rankings, play at No. 6 Faith Lutheran at 7 p.m. Friday in the top game this week between local teams.
Faith Lutheran was one of several teams that got to play last week, earning a 24-21 last-second win over Palo Verde. Rodriguez said he stressed to his players this week that they'll have to be more disciplined to combat the advantage that gives Faith Lutheran.
"The first game, there's a ton of penalties," Rodriguez said. "Our focus has to be dialed in this week because (Faith Lutheran) has an advantage. They're going to watch film, correct mistakes, and we're going to have to play a clean game in the first game."
Rodriguez said his focus this week is making sure the "disappointment" of not being able to play last week doesn't affect how Desert Pines begins the season.
Throughout practice, Rodriguez said his staff has been monitoring his team's aggressiveness to prevent any unnecessary penalties, and the coaches are emphasizing the importance of proper execution.
Basic was supposed to open its season at home against SLAM Academy last week. Instead, the Wolves will play at No. 7 Silverado, the two-time defending 4A state champion that moved up to 5A Division I in realignment. Silverado defeated Cimarron-Memorial 38-0 last week.
Coach Jeff Cahill said the Wolves are treating this week like any other game and are looking forward to getting a test against a quality opponent before 5A Division II Southern League play begins.
"Silverado is going to be a good team, and we have other good teams on our schedule, but they'll be one of the best teams we play," Cahill said. "We know we'll get a good look, and (Silverado) will expose a lot of the things we need to work on, and we'll get to see a lot of things that we're good at. We're excited about that."
Coronado was the first team to have its game canceled last week as the storm arrived. The Cougars play at East High (Utah) in Salt Lake City on Friday.
First-year Cougars coach Shawn Dupris has experience dealing with weather cancellations. Dupris spent the past 12 seasons at Damonte Ranch in Reno. He said schools up north had to deal with games being impacted due to smoke from California wildfires.
Dupris said he's learned to make sure his teams are flexible for situations like this. With the Cougars opening their season on the road against an out-of-state opponent, Dupris said he's looking for his team to match the energy it had ahead of its season opener last week.
"I want to see weeks of pent-up aggression of not hitting another opponent," Dupris said. "They're ready to line up across from somebody else and let it go. And I'm really excited about that and seeing where we're at as a team and what we need to do to improve after Friday night."
Contact Alex Wright at awright@reviewjournal.com. Follow @AlexWright1028 on X.