Jacob Leavitt's big day helps Moapa Valley advance in 3A playoffs
October 28, 2016 - 12:21 am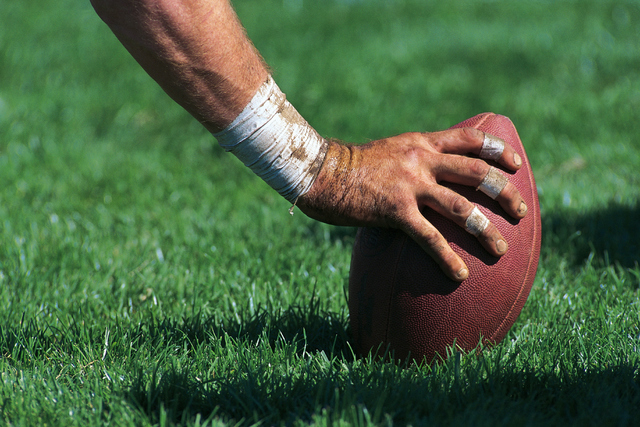 Jacob Leavitt rushed for 197 and four touchdowns to carry host Moapa Valley to a 40-14 victory over Pahrump Valley in the first round of the Class 3A playoffs Thursday.
Leavitt rushed in the first three touchdowns of the game before letting his Moapa Valley teammates get in on the fun. Quarterback Daxton Longman hit Braeden St. John with nine seconds left in the half and at the break the Pirates (7-3) led 27-0.
The start of the second gave Pahrump (6-4) some hope, when Nico Velazquez returned the opening kickoff for a touchdown and the Trojans' first score.
It took the Pirates less than five minutes to get their four-score lead back. Longman connected with Derek Reese, who led Moapa Valley with 85 receiving yards, with 7:07 left in the third. Leavitt ran in his fourth of the game with 7:34 left in the game from 8 yards out.
Longman finished 12 of 18 passing for 238 yards and two touchdowns. Dalyn Leavitt rushed for 77 yards.
Box scores:
Moapa Valley 40, Pahrump Valley 14